The Best LetsRun.com Track Talk Podcast Episodes of 2020: Jim Ryun, Deena Kastor, the Big 3 Reunited, & More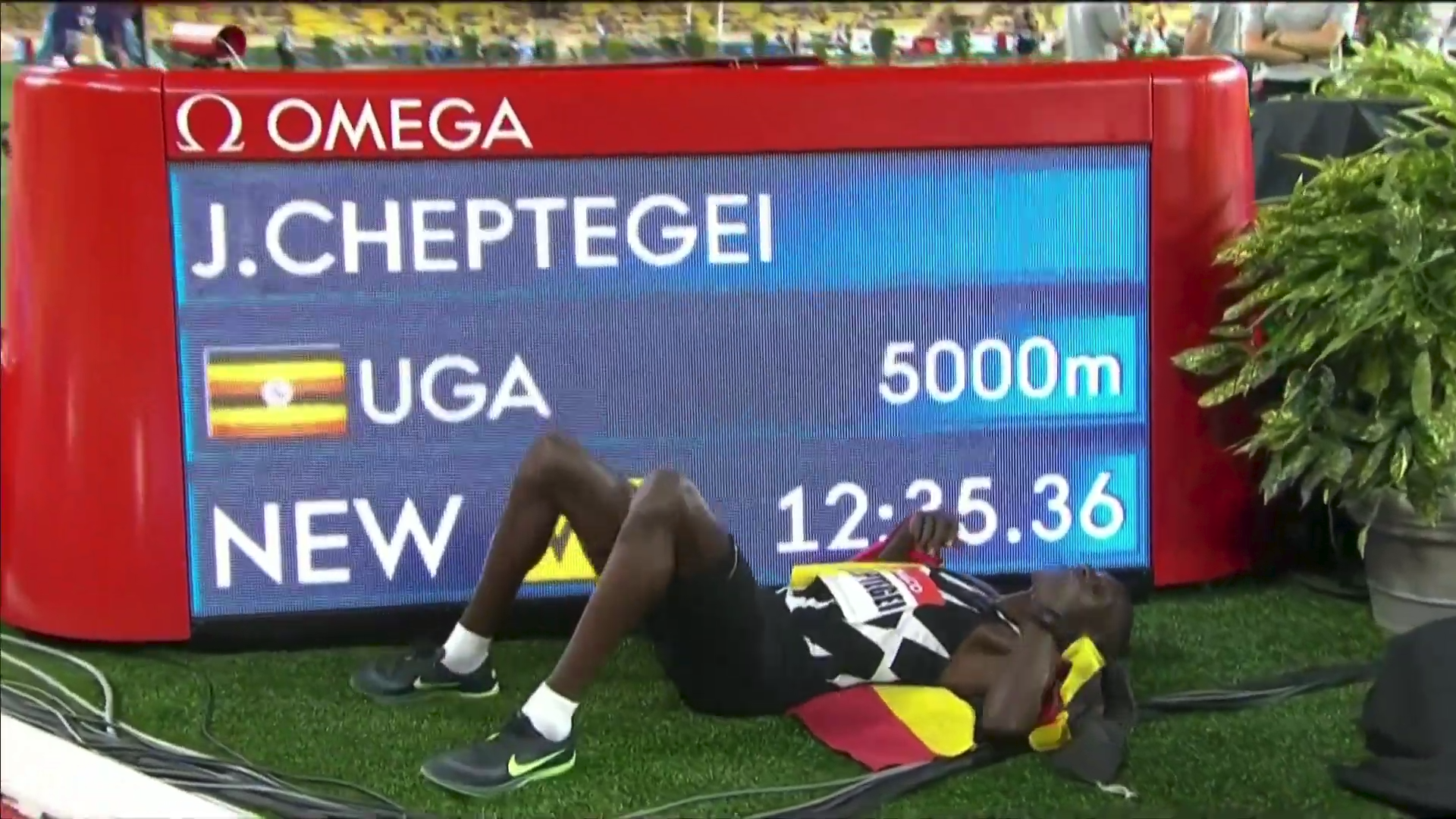 December 29, 2020 to December 31, 2020
By LetsRun.com
December 31, 2020
Though 2020 featured fewer actual races than any year in recent memory, we were still able to crank out 68 episodes of the LetsRun.com Track Talk Podcast. That is due in part to our incredible lineup of guests, which included an Olympic gold medalist, a Boston Marathon champion, a world record holder, and one of the most popular authors on the planet.
As COVID-19 rampaged across the United States this year, it forced everyone to explore new paths. And while we'd prefer not to be in the midst of a global pandemic, we are grateful for some of the opportunities that a break in the global running calendar allowed us to explore. It gave us the chance to discover the story of Madeline Manning Mims, one the greatest US distance runners you've never heard of. It allowed us to crown US Distance GOATs in Jim Ryun and Deena Kastor — both of whom came on the podcast to reflect on their incredible lives in running. It enabled us to conduct a summit between the Big 3 of Alan Webb, Dathan Ritzenhein, and Ryan Hall, who spoke about the lessons and mistakes of their legendary careers. Hopefully hearing the stories of these incredible athletes helped keep you entertained during a trying time in this country — we know they entertained us.
Article continues below player
As 2020 draws to a close, we decided to highlight eight of our favorite episodes from the LetsRun.com Track Talk Podcast in 2020, listed below in chronological order. Whether you're a devoted listener to the pod or just discovering us, we want to say a humongous THANK YOU for listening in 2020 — keep spreading the word!
A week after Tuliamuk surprisingly won the US Olympic Marathon Trials in Atlanta, she joined the LRC podcast to walk us through the race, tell us why she wants to be like Meb Keflezighi, and why she tears up when she hears the national anthem. She also shares Meb's pre-race advice to her before the Trials.
Before we assembled the field for our American Distance GOAT bracket in April, we barely recognized the name Madeline Manning Mims, even though she is the only American woman EVER to win an Olympic distance gold on the track (she also held the American record in the 800 meters for 16 years, running her personal best of 1:57.9 in 1976).
How could we know so little about a legend of US distance running? We decided to remedy that by having Manning Mims on the podcast, where she talked about setting a world record by accident, getting a pep talk from Jesse Owens ahead of the 1968 Olympic final, turning down steroids, and whether she could beat Ajee' Wilson.
After LetsRun.com readers voted Ryun as the American Distance GOAT, we had the 1968 Olympic silver medalist on the podcast to talk about his incredible career. He shared the story of how he set the mile world record and met his wife on the same day, took us through his three Olympic runs (including his silver in 1968, where he ran a remarkable 3:37.89 at 7,300 feet), and told us about his relationship he has with Alan Webb and Matthew Centrowitz (both of whom were on hand when Ryun was awarded the Presidential Medal of Freedom in July).
Deena Kastor is, according to LetsRun readers, the greatest female American distance runner of all time. She is also just plain cool, something that becomes immediately apparent when you listen to this podcast. Learn how Kastor struggled with being labeled "talented" as a high schooler, how legendary coach Joe Vigil helped her change how she viewed herself and propel her to Olympic bronze, how she started out making peanuts in her early days as a pro, and her wins at the 2005 Chicago and 2006 London marathons.
If you want more Ryun and Kastor content, they spent a few days in May answering questions from readers on the LetsRun messageboard. Check out the thread here: MB Deena Kastor and Jim Ryun answer your questions about their career right here on LRC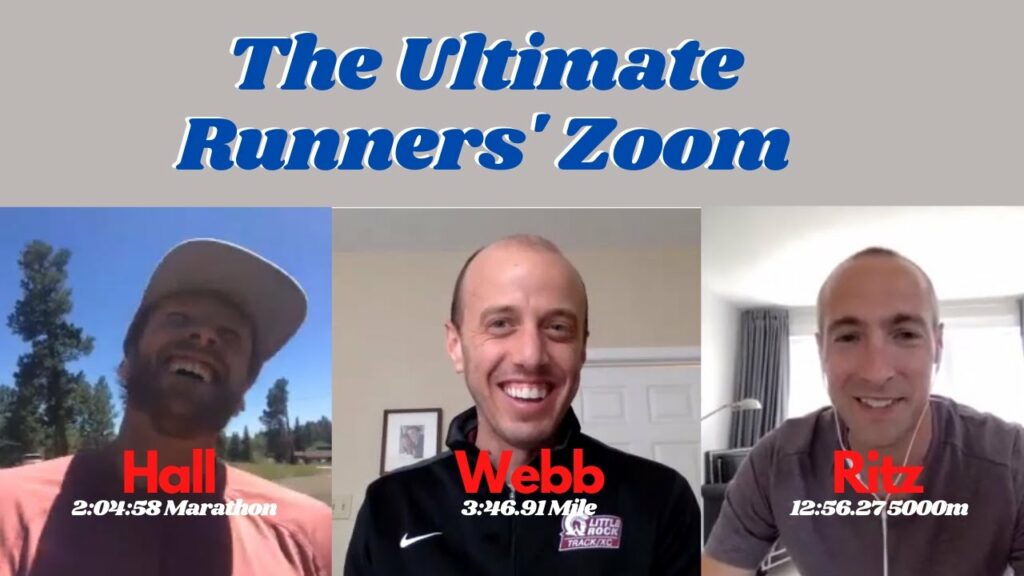 This was a special treat for running fans who came of age in the 2000s as we convened an all-star panel consisting of the "Big 3" stars from the high school class of 2001 — Webb, Ritz, and Hall. All three men would go on to set American records as pros, and with Ritzenhein announcing his retirement in May (Webb retired in 2014, Hall in 2016), we thought it would be a great idea to get them all together and engage in some serious reminiscing.
Unsurprisingly, it was one of our best podcasts of the year. Find out why Ritz had Webb's face on his dartboard as a high schooler, how Webb was able to beat Ritzenhein in their famous 10k showdown in 2006, which performance each believes was the best from their careers, their biggest lessons from the sport, Webb and Ritz's thoughts on their time with the Nike Oregon Project and Alberto Salazar's ban, and much more.
Houlihan hopped on the pod in July fresh off lowering her American record in the 5,000 meters to 14:23.92 (#12 all-time). We talked about the race, training during COVID, and whether she'd consider running the 10,000 at next year's Olympics. But the most interesting part of the conversation centered around shoes, with Houlihan explaining why she chose to wear a seven-year-old model, the Victory 2, for her record run rather than Nike's new magic spike, the Dragonfly.
"I've definitely heard all of the selling points," Houlihan said. "Everyone is trying to sell me on them. And I'm very stubborn, like in that way where everyone wants me to do it, so I'm not going to do it. I like what I wear, and it's working for me, so I don't want to change it. …I don't want someone tweeting about, oh, is it because she was wearing the shoes? I'm like, I'm just gonna nip that in the bud right now: no. It's not because I was wearing the shoes. I did that myself."
After running 12:35.36 to break Kenenisa Bekele's 16-year-old 5,000-meter world record, Joshua Cheptegei joined the LetsRun podcast to talk about his incredible run in Monaco. Cheptegei walked us through the race, shared his thoughts on Wavelight and new shoe technology, discussed his long-term goal of becoming the GOAT, and explained Uganda's emergence as a distance superpower. A must-listen interview with one of the biggest names in the sport.

Back in 2013, Malcolm Gladwell told a reporter from Runner's World that LetsRun.com was his favorite website. Since then, he has published a best-selling book, launched the booming Revisionist History podcast, yet somehow never appeared on the LetsRun.com Track Talk Podcast.
We finally righted that wrong, and his appearance was worth the wait. From skipping out on a key business meeting to watch a Diamond League 5k to discussing Nike's impact on the sport to calling for retroactive doping bans, Gladwell opined on a variety of topics in a lively podcast episode. You may not agree with everything he says, but this episode is guaranteed to make you think.
---
Want to listen to any episode of the LetsRun.com Track Talk Podcast? Click here to view our complete archive.