Week That Was: A Brit Goes Sub-2:10, Sara Hall PRs, Conference XC Winners And Losers, And Justyn Knight Fan Boys Mo Farah
The Week That Was In Running – October 23 – 29, 2017
By LetsRun.com
November 1, 2017
With the New York City Marathon taking place this weekend, we've got a lot on our plate but we don't like to skip out on writing our Week That Was. Skipping it for no real reason other than laziness reminds us of skipping a run for no good reason as well. So enjoy a slightly shorter than normal version. With a big effort this weekend in New York, this is our taper version of the WTW.
Past editions of the Week That Was can be found here. Questions, comments, or a tip? Please call us at 844-LETSRUN (538-7786), email us or post on our forum.
****
NCAA Conference Action
If you missed our recap of Friday's NCAA conference action, catch up now: LRC 2017 NCAA Cross-Country Roundup: Interesting Stories And Stats From Friday's Action. Jonathan Gault also wrote this editorial: LRC What About the Sport? Portland, You Shouldn't Be Tanking You Conference Meet.
Article continues below player
We wanted to make a few more points about some meets that didn't make it into our article on Friday.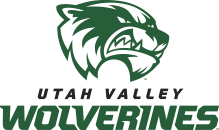 Oh So Close Times Two … Utah Valley University
Our sympathies go out to Utah Valley and coach Scott Houle. At the WAC championships, both his men's and women's program tied for the top spot but lost out on the conference title due to the tiebreaker.
The men's team tied UMKC at 42, but UMKC won the tiebreaker 3-2 and the women's team tied New Mexico St. at 47 but also lost the tiebreaker 3-2. In both races, Utah Valley had a faster five-man average than the winning team.
Oklahoma State Comes Up Just Short In Bid For 10th Straight Big 12 Title
The Oklahoma State men have totally dominated the Big 10 for the last decade. However, their bid for a 10th straight win came up just short as they were third. Iowa State, which also won the women's title, got the win with 40 points, to Texas' 41 and Oklahoma State's 44.
These Teams Won Both Men and Women's Titles At Conference
We thought we'd give a shout out to the NCAA schools that won both the men's and women's championships at their conference meet.
Power 5 Conferences
Arkansas (SEC)
Michigan (Big 10)
Iowa State (Big 12)
Other Conferences
Bradley (Missouri Valley)
Dayton (Atlantic 10)
Eastern Kentucky (Ohio Valley)
Eastern Michigan (Mid-American Conference)
Furman (Southern Conference)
Iona (MAAC)
NAU (Big Sky)
Oakland (Horizon)
That's 11 teams. If we missed anyone, email us. And now for the reverse.
These Teams Don't Give A Shit About Cross Country / These Teams Got Last In Their Conference On Both The Men's and Women's Side
While 11 teams won both the men's and women's races, there were 16 that managed to finish last in both. Many of these teams clearly don't give a shit about cross country. Maybe we shouldn't point them out as at least they have both a men's and women's program unlike Power 5 schools Maryland, Mississippi State, Northwestern, Oregon State, South Carolina, USC, Utah, and West Virginia. Those eight big-money schools are really the ones that deserve the most ridicule.
Power 5
Rutgers (Big 10)
TCU (Big 12)
Non-Power 5
Chicago State (WAC)
Evansville (Missouri Valley)
Fresno State (Mountain West)
Hartford (America East)
Harvard (Ivy League)
Longwood (Big South)
NC Central (MEAC)
North Dakota (Big Sky)
South Florida (American)
St. Bonaventure (Atlantic 10)
St. Francis (Northeast)
Tennessee State (Ohio Valley)
UL-Monroe (Sun Belt)
UNC Wilmington (CAA)
*****
Stat of the Week I
4,578 days (or 12 years, 6 months, 12 days) – amount of time that passed since the last sub-2:10 marathon by a British-born man until Dewi Griffiths ran 2:09:49 in his debut in Frankfurt last week after going out in a quick 63:49. The last non-African-born Brit (Mo Farah ran 2:08 in 2014) to break 2:10 was Jon Brown at 2005 London.
And American fans thought the 1,282-day drought between Dathan Ritzenhein's sub-2:10 at 2013 Chicago and Galen Rupp's sub-2:10 at 2017 Boston was long (Eritrean-born Meb Keflezighi ran 2:08:37 at 2014 Boston in between).
Ethiopia's Shura Tola (2:05:50 pb) and Kenya's Vivian Cheruiyot (2:23:35 pb) were the overall winners in Frankfurt. It's worth noting that Cheruiyot — the 2016 Olympic 5000 champ who was running her 2nd career marathon after a 2:23:50 debut in London — said last week she wanted to run Chicago but says she "wasn't included in the final list."
More: MB: DEWI GRIFFITHS (Wales) 2:09:48 debut in Frankfurt
****
Stat of the Week II
28 – age at which Ryan Hall ran his marathon PR of 2:04:58 at the 2011 Boston Marathon, in what was his eighth career marathon.
31 – age at which Sara Hall made her marathon debut — a 2:48:02 disaster in Los Angeles in 2015. Since then Hall has run six marathons and has PR'd in four of them, as she ran 2:27:21 in Frankfurt over the weekend at age 34. Hall is now 15th all-time in US history with the top 10 in sight (2:26:40 – Kim Jones).
****
Free Coaching Advice From Wilson Kipsang
This week's free coaching advice comes from marathon ace Wilson Kipsang.
"I am not very aggressive in training, I like to take it easy. I always tell them (the other guys in the group) 'we don't compete in training, we compete in the race,'" said Kipsang to Spikes last week.
There should be a difference between the intensity of races and practice. Far too often, young athletes leave their good races in practices by hitting it too hard. LetsRun.com co-founder Weldon Johnson was occasionally told in college, "You ran the same workouts in the same times as the All-Americans that I've had." Yet Johnson never broke 30:00 or sniffed the top 30 in his conference in cross country.
After college, he likes to joke that he ran slower in both his workouts and easy days, but got way faster (28:06 pb) as he was fresh for races. If you haven't read one of the most-read articles in LetsRun history, please do so now: LRC Wejo Speaks: Why I Sucked in College
****
Shocker (Not) – Tons of Chinese Athletes Doped In The 1980s and 1990s
Earlier this month, Dr. Xue Yinxian, a former Chinese Olympic doctor who has recently sought political asylum in Germany with her son, reiterated some explosive doping claims she first made five years ago.
"In the 1980s and '90s, Chinese athletes on the national teams made extensive use of doping substances. Medals were showered in doping. Gold, silver and bronze. All international medals should be withdrawn", she told ARD Sportschau.
Some have accused WADA of sitting on the allegations for five years. Renee Anne Shirley, the former leader of Jamaica's Anti-Doping Commission, tweeted: "Dr Xue made these accusations in 2012 but Wada did nothing about them then. Guess they only move when ARD TV does a documentary?"
At LetsRun.com, we are huge proponents of the anti-doping movement but are actually sympathetic to WADA in this case. What do people want them to do? It also would cost A TON to investigate claims from 30 years ago because if they are going to investigate claims from China, then they'd need to do it for everyone — the US, USSR, etc. — as to act like people from those countries weren't doping in the '80s and '90s is absurd. The resources required would be astronomical. And remember, the current WADA code has a 10-year statute of limitations for doping. So legally it might be impossible to do anything even if there is a paper trail or a confession from a winning athlete.
As much as we hate to say it, we think the focus and money from WADA needs to be on preventing doping moving forward, not looking back. Journalists can take the lead at looking at past doping. We do need to have an honest assessment of the past before we deal with the present.
In many ways, it reminds us of what happened 20 years ago. When it became clear in the late 1990s that East Germany had been systematically doping its way to medals in the 1970s, the IOC said it would not be changing the Olympic results from 20+ years earlier. Similarly, MLB hasn't gone back and wiped out the homers from the Steroid Era in baseball. Those homers were still hit — whether we like it or not.
The fact of the matter is Dr. Xue's allegations aren't surprising. WADA was founded in 1999 because people realized doping had been a big problem in sport in recent decades.
More: Former Chinese Olympic Doctor Claims 10,000 Athletes Doped In 1980s And 1990s
*ARD English Article And Documentary: "China's Doped Ascent To Sports Superpower" Doctor Xue says China was guilty of doping children as young as 11 and that trainers came to her asking why the young boys' breasts were getting bigger.
*The Guardian: "WADA Is Accused Of Sitting On Mass China Doping Claims For Five Years" Former Jamaican whistleblower Renee Anne Shirley: "Dr Xue made these accusations in 2012 but WADA did nothing about them then. Guess they only move when ARD TV does a documentary."
*MB: WADA sitting on Chinese doping story since 2012
*WADA To Investigate Claims Of Doping In China In 1980s And 1990s
****
Quotes of the Week (that weren't quote of the day)
#1 Shalane Flanagan Shares More On What She Thinks Of Rupp and Hasay's Runs In Chicago
"I don't know [what to think]. Time will tell. I can be very excited in a few months based on the results of the investigation or I can be really bummed out about it. I don't know what to think."
-Flanagan talking in a SI.com piece by Chris Chavez on her NYC Marathon preparations. Flanagan said she's treating New York like it might be her last marathon.
We disagree with Flanagan's quote. Often, to the frustration of fans and athletes alike, there never is clarity on the anti-doping fight. Jama Aden's hotel was raided more than 16 months ago. No anti-doping charges against him have been filed and that may always be the case. At the same time, no statement has been issued proclaiming he's innocent. Often times, the final result is just an unsatisfying ambiguity as lots of proof is required for a conviction.
Think about it. How many people think Flo-Jo's 100-meter WR is clean? More than 89% of LetsRun.com visitors thought she was dirty when we did our "Doping Perceptions Poll" in 2014. Yet, she's still the WR holder.
As for Rupp, it was almost evenly split way back in 2014 (53% clean, 47% dirty). It would be interesting to see what those numbers would be in 2017 given the BBC/ProPublica allegations.
#2 Justyn Knight Reveals What He Said To Mo Farah When They Both Advanced To The Final At Worlds
"God, I'm a big fan of yours. I've looked up to you for so long!"
– Knight told Dyestat that he said that even though before walking up to Farah he vowed to himself the following: "I thought, 'Hey, we're going to be in the finals together. This would be a good opportunity to introduce myself.' But in my head I was like, 'OK, Justyn. Don't fanboy him. Just go up to him and act normal, congratulate him.'"
#3 Money Can Complicate Things
"Thankfully, to ensure I continue my success on the senior stage, I've made my training life very stable and my life very organized. If you have money, life can become very complicated or simple. I learned that the excitement of making it complicated is not very productive. "
-World and Olympic steeple champ Conseslus Kipruto talking to the IAAF last week. Steeple fans, get excited as the organized Kipruto says he wants the WR.
#4 Edrick Floreal Said Sydney McLaughlin Has Things To Work On
"She's way too high over the hurdles. Her trail leg was too high. Her hips were too high. She would run really fast and jump."
-The quote comes from a nice Bleacher Report feature on Sydney McLaughlin by Liam-Boylan Pett on how McLaughlin is enjoying being a college athlete instead of a high paid pro. Floreal said things are going well so far, "She's sucking up the information like she's thirsty," he says. "I'm a nerdy teacher, and she has a desire to learn."
****
Recommended Reads
Q&A With Five-Time Olympic Marathon Trials Qualifier And Two-Time Marine Corps Marathon Champion Darrell General General is the ultimate blue-collar runner as he held multiple jobs working 50 to 60 hours a week throughout his running career while still training and racing at a high level.
"Ahead Of The 2017 NYC Marathon, Shalane Flanagan Isn't Done … Yet"
Olympic And World Steeplechase Champion Conseslus Kipruto Gives Some Great Advice To Young Stars On How To Deal With Success Kipruto talks about the temptations that arise when you gain a huge amount of wealth very quickly. He cautions, "If you have money, life can become very complicated or simple. I learned that the excitement of making it complicated is not very productive."
Justyn Knight Approaching This XC Season With A New Level Of Confidence After Making 5000 Final At Worlds Knight says he went "fanboy" when he introduced himself to Mo Farah after the 5000 semis in London.
Bleacher Report On Sydney McLaughlin: "The Track Phenom Who Chose College Over Riches"
Check Out This Excerpt From Brandon Hudgins' Book On How He Battled Against Vasculitis To Achieve His Dream Of Competing At The Olympic Trials In this excerpt from his book, Going the Distance: The Journey of a Vasculitis Patient on the Road to Olympic Glory, Hudgins walks through his decision to quit his job to chase the standard for the 2016 OT. Hudgins has gotten a lot of love over the years on the boards and was the LRC quote of the day a couple of years ago when he first went sub-4.
*Press Release On The Book *Buy It On Amazon
To see our favorite reads from other weeks, go here.
****
Quotes Of The Day And Last Week's Home Pages
To see the actual quotes of the day from last week or last week's home page or any home page, go to our archive page.
---