Olympic Champion Matthew Centrowitz To Race 2-Mile at 2017 NYRR Millrose Games – Will He Attack Galen Rupp's 8:07.41 American Record?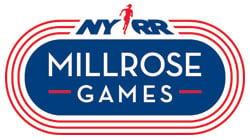 February 11, 2017
by LetsRun.com
January 19, 2017
Olympic 1500 gold medallist Matthew Centrowitz, the winner of the last two Wanamaker Miles (as well as in 2012), won't be going for a three-peat this year as he'll race the Paavo Nurmi 2-Mile against Ryan Hill, Ben Blankenship, Hassan Mead, Mo Ahmed, Donn Cabral, and Ben True at the 2017 NYRR Millrose Games on February 11.
Considering that after his season-opening 7:49 3,000-meter victory at the University of Washington last week Centrowitz said that one of his goals for the year was to "chase some pretty fast times and get some PRs in other distances outside of the 1500," the question naturally becomes – 'Will Centrowitz go for Galen Rupp's U.S. indoor record of 8:07.41?'
Article continues below player
After all, a 2-mile PR for Centrowitz is a guarantee. He hasn't run a full 2 miles since winning the high school national title in 8:41.55 in 2007. But Rupp's 8:07.41 AR (and Matt Tegenkamp's outdoor record of 8:07.07) is a tall order. 8:07.41 for 2 miles converts to 7:31.23 for 3000. Centrowitz's PB for 3000 is 7:40.74. True's PR for 3000 is 7:36.59. So they'll have their work cut out for them.
The world record for the indoor 2-mile is held by another Nike Oregon Project runner: Mo Farah, who ran 8:03.40 in Birmingham in 2015.
Update: The official press release on Centrowitz is out and he says he's focused on winning, not time. "I've noticed that I do a lot better when I put myself in a race to try and win rather than go for time," Centrowitz said. "I'm pleased where I'm at right now. I feel like I can run a fast time. Eight-oh-seven seems like a strong record. It's only four seconds off Mo (Farah's) world record. But if some of those guys get around that (pace) and I'm competitive I could be near it. But I'm more concerned about trying to beat those guys."
Talk about Centro's 2-mile race on our fan forum / messageboard – MB: Matthew Centrowitz is doing the 2-mile at Millrose this year – Could Galen Rupp's 8:07 AR be in danger?
Excited to return to the @MillroseGames on Feb 11. This time you'll get to see twice as much of me, as I'll be racing the 2 mile this year!

— Matthew Centrowitz (@MattCentrowitz) January 19, 2017