Commonwealth Games Women's 1500: Faith Kipyegon Claims Gold as Hellen Obiri Struggles, Weightman Nabs Silver, van Buskirk Bronze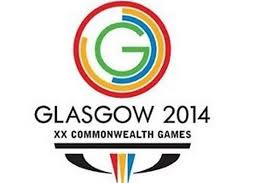 August 12, 2014 to August 15, 2017
By LetsRun.com
July 29, 2014
Tuesday's women's 1500 final at the 2014 Commonwealth Games was expected to be a Kenyan showdown as 20-year-old Faith Kipyegon, who set the Kenyan national record of 3:56.98 last year, comfortably won her semifinal in 4:05.77 while countrywoman Hellen Obiri, the 2014 world #2 at 1500 at 3:57.05, set a Commonwealth Games record by running 4:04.43 to win the other semi.
But with little time to recover — the semis were held on Monday — Obiri was not as sharp in the final and the showdown fizzled. Kipyegon pulled away with 100 meters to go and won in 4:08.94 while Obiri faded over the final 200 and was only sixth. England's Laura Weightman, who ran 4:00.17 in Paris earlier this month to PR by over two seconds, was second in 4:09.24, while former Duke runner Kate van Buskirk of Canada finished third in 4:09.41. We recap the race below and provide results and quick takes.
Article continues below player
The Race
This one went out slowly, with Kenya's Selah Busienei taking the lead just before 400, which was reached in 70.94 seconds, and by 500 meters, the three Kenyans Busienei, Kipyegon and Obiri were running 1-2-3 with local favorite Laura Muir of Scotland in fourth on the outside behind Obiri. The field hit 800 in 2:18.95 and at that point Weightman tried to go to the front to increase the pace. The Kenyans responded immediately, and Busienei and Kipyegon continued to lead. At the bell, Weightman had worked her way to the front on the inside, level with Kipyegon, with Obiri ready to strike just behind them on the outside.
The runners hit 1200 with most of the field in tact (3:23.25, third lap: 64.30) as Kipyegon still led. Obiri pulled level with her on the backstretch but could not pass and with 200 to go those two were at the front of a closely-bunched pack of seven that also included Weightman, Muir, van Buskirk, 2011 World silver medallist Hannah England of England and 2010 Commonwealth Games silver medallist Nikki Hamblin of New Zealand.
Midway through the final turn, Kipyegon began to create a few meters of separation and as they hit the home stretch, she still led. Obiri was still in second at that point, but she really appeared to be struggling. Obiri began to fade and was passed by first Weightman, and then van Buskirk, as those two began running stride-for-stride in an attempt to reel in Kipyegon. Over the final 50 meters, they gained on Kipyegon with every step but it was not enough as Kipyegon held on to win with a 61.2 last lap (30.4 final 200).
| | | | |
| --- | --- | --- | --- |
| Place | Name | Country | Time |
| 1 | Faith Kipyegon | Kenya | 4:08.94 |
| 2 | Laura Weightman | England | 4:09.24 |
| 3 | Kate van Buskirk | Canada | 4:09.41 |
| 4 | Nicole Sifuentes | Canada | 4:10.48 |
| 5 | Nikki Hamblin | New Zealand | 4:10.77 |
| 6 | Hellen Obiri | Kenya | 4:10.84 |
| 7 | Hannah England | England | 4:11.10 |
| 8 | Kaila McKnight | Australia | 4:12.77 |
| 9 | Jemma Simpson | England | 4:12.93 |
| 10 | Melissa Duncan | Australia | 4:14.10 |
| 11 | Laura Muir | Scotland | 4:14.21 |
| 12 | Selah Busienei | Kenya | 4:17.88 |
Quick Take #1: Kipyegon may have been the fittest, but she also ran the smartest race.
The Kenyan national record holder winning the CG 1500 gold certainly was far from an upset. That being said, positioning is often underrated in the 1500 but it's crucial to success in championships races. It's no use having the most left in the tank with 200 to go if you're not in the right spot to position yourself for the win. Kipyegon held the lead for the entire final lap and as a result she did not have to run any extra distance.
Weightman and van Buskirk also stayed in lane 1 for most of the final lap, which is normally good because it means you're not running extra distance, but in this case it didn't help them. Obiri was in second place and fading, which allowed Kipyegon to open up a gap heading into the final 100. Weightman or van Buskirk could have tried to get around Obiri on the final turn to counter Kipyegon's move, but for whatever reason (whether they were tired or didn't want to run extra distance), they waited until the final 100 to pass her. By that point, Kipyegon had a lead of several meters and even though Weightman and van Buskirk were running faster than Kipyegon at the end, they ran out of room and could not catch her before the line.
Quick Take #2: What has happened to Hellen Obiri?
After Obiri ran a then-world-leading 3:57.05 to beat the world's best 1500 women at Pre, we labeled her as the world's best women's distance runner on the track. At that point she was five-for-five in outdoor races including a clean outdoor world record of 8:20 for 3k and a gold in the 4×1500 at the World Relays. She won the Kenyan Commonwealth trials in her next race on June 7 but she's declined since then.
In Paris on July 5, she ran 3:58.89 but was soundly beaten by Sifan Hassan and Jenny Simpson. A week later in Glasgow, she was just eighth, one spot behind 32-year-old Norwegian Ingvill Makestad Bovim. You could write that off as one bad race, but we didn't. We said right after that race if we were coaching her we'd get her blood checked for her ferritin level immediately. She rebounded with a Commonwealth Games record in the semis yesterday but bombed the final 200 today.
Many will say she just peaked too soon (there's not much room for improvement after running 8:20 and 3:57 in May) but you'd think she'd still be able to hold on for a medal.
Quick Take #3: On the other hand, Obiri may have just gone too fast in yesterday's semifinal.
For some odd reason the semifinal and final of the women's 1500 were on back-to-back days. You would think that with that knowledge the runners would try and run conservatively to save energy for the final, but that's not what Obiri did, running a meet-record 4:04 in the first semifinal, causing six of the eight runners in the field to run personal or season's bests. It made even less sense when you consider that only 16 women started in the semifinals (two heats of eight), meaning that a grand total of four runners wouldn't advance to the final.
Though Kipyegon still ran relatively fast in her semifinal (4:05), the times were slower behind her and it shouldn't come as a surprise that all three medallists came from the slower heat. The fourth-place finisher, Sifuentes, was seventh in the first semifinal; perhaps running the slowest of anyone in that heat gave her advantage in the final?
Quick Take #4: Laura Weightman's breakout year continues.
Weightman made the Olympic final at age 21 in 2012 but went out in the first round at Worlds last year and never ran faster than 4:05. She's enjoyed a career year in 2014, reclaiming the UK title she lost last year and running a huge 2.55-second PR of 4:00.17 in Paris on July 5 (she followed that up with a fourth in Glasgow the following week). Now she's got a Commonwealth Games silver medal and, at 23, still has room to improve ahead of next year's World Championships.
Quick Take #5: Scotland's Laura Muir was in contention for most of the race but had nothing over the final 150.
Muir, who is a student at the University of Glasgow, may have been a bit too excited running in front of the hometown crowd and faded from medal contention all the way to 11th over the final 150. Muir, 21, is a talented runner — she ran 4:00.07 in Paris — but her excitement may have gotten the better of her today.