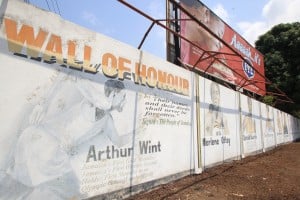 Jamaica
March 23, 2014 to March 30, 2014
Outside Letsrun
He's not as well known as Bolt and Blake but has a lot of respect within the club.
Dr. Blake doesn't know why Travis Tygart, a man whom he's never spoken to, is talking about anti-doping in Jamaica.
He's looking forward to racing 10.29 100m man Michael O'Hara whom he respects.
"My mother is here for 'Champs', and I'm so happy with that, because I always runwell in front of her. With 'Champs' I'm not used to the atmosphere and that's the only thing I'm worried about." His mother is Jamaican so it's not out of the realm of possibility that he ultimately competes for Jamaica.
Half the athletes are far, far away including four from Mauritius.