2018 Berlin Marathon Results, Splits and Tracking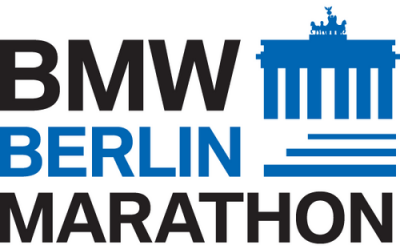 September 16, 2018
by LetsRun.com
September 16, 2018
Eliud Kipchoge made history at the 2018 BMW Berlin Marathon by running an incredible 2:01:39 to obliterate the old world record of 2:02:57 by Dennis Kimetto Kipchoge split the first half in 1:01:06 and then negative split the race running 1:00:33 the second half. It was a run for the ages and the most the men's world record had dropped in 41 years.
Gladys Cherono defended her crown in the women's race.
Article continues below player
Individual results for recreational runners can be found here. Kipchoge's splits are here. Tracking for the 2018 BMW Berlin marathon is here.
Top 25 men's and women's results appear below.
Our men's recap is here: The Greatest Ever – 2:01:39 – Eliud Kipchoge Crushes World Record to Win 2018 Berlin Marathon

Top 25 Men's Results
1 Kipchoge, Eliud (KEN) 2:01:39
2 Kipruto, Amos (KEN) 02:06:23
3 Kipsang, Wilson (KEN) 02:06:48
4 Nakamura, Shogo (JPN) 02:08:16
5 Tadese, Zersenay (ERI) 02:08:46
6 Sato, Yuki (JPN) 02:09:18
7 Tsegay, Okubay (ERI) 02:09:56
8 Uekado, Daisuke (JPN) 02:11:07
9 Canchanya, Wily (PER) 02:12:57
10 van Nunen, Bart (NED) 02:13:09
11 Da Silva, Wellington (BRA) 02:13:43
12 Da Silva Noronha, Vagner (BRA) 02:14:57
13 Cabada, Fernando (USA) 02:15:00
14 van Peborgh, Nick (BEL) 02:15:04
15 De Bock, Thomas (BEL) 02:15:19
16 Murayama, Kenta (JPN) 02:15:37
17 Martin, Brendan (USA) 02:16:26
18 Hicks, Malcolm (NZL) 02:16:28
19 Spence, Julian (AUS) 02:16:39
20 Martelletti, Paul (NZL) 02:17:29
21 Orta, Luis Alberto (VEN) 02:17:48
22 O'Hanlon, Gary (IRL) 02:19:06
23 Devos, Gerd (BEL) 02:19:14
24 Wuve, Berihun (ISR) 02:19:45
25 Threlfall, Brady (AUS) 02:19:53
Top 25 Women
1 Cherono, Gladys (KEN) 02:18:11
2 Aga, Ruti (ETH) 02:18:34
3 Dibaba, Tirunesh (ETH) 02:18:55
4 Kiplagat, Edna (KEN) 02:21:18
5 Matsuda, Mizuki (JPN) 02:22:23
6 Tola, Helen (ETH) 02:22:48
7 Maeda, Honami (JPN) 02:25:23
8 Rocha, Carla Salome (POR) 02:25:27
9 Uehara, Miyuki (JPN) 02:25:46
10 Ohara, Rei (JPN) 02:27:29
11 Cliff, Rachel (CAN) 02:28:53
12 Tessier, Lyndsay (CAN) 02:30:47
13 Melchor, Ines (PER) 02:32:09
14 Deelstra, Andrea (NED) 02:32:41
15 Grunnagle, Dawn (USA) 02:34:56
16 Spencer, Emma (USA) 02:37:05
17 Jordan, Cristina (ESP) 02:37:14
18 Montrone, Teresa (ITA) 02:37:35
19 Phillips, Caitlin (USA) 02:37:48
20 Parlov, Matea (CRO) 02:38:05
21 Raby, Arianne (CAN) 02:39:37
22 Watkins, Catherine (CAN) 02:40:11
23 Cadicamo, Alexandra (USA) 02:40:37
24 Sawahata, Tomomi (JPN) 02:40:50
25 Davis, Stephanie (GBR) 02:41:33