2014 Weltklasse Zürich - Zürich Diamond League Track and Field

Zürich, Switzerland
August 28, 2014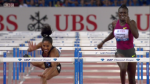 Tunisia's Habiba Ghribi beat Ayalew (2nd) and Emma Coburn (5th) in the race, but Ayalew still won the DL title and the $40,000 prize that goes with it. Americans to win DL titles included Jenny Simpson (1500), Tianna Bartoletta (LJ), Reese Hoffa (SP), Christian Taylor (TJ), Michael Tinsley (400 hurdles), LaShawn Merritt (400) and Dawn Harper-Nelson (100 hurdles).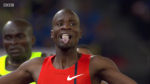 Let there be no doubt. Nijel Amos is the best 800m man in the world in 2014. Amos, already the Commonwealth Games champion and the African champion, is now the Diamond League champion after his 1:43.77 win versus a stacked field.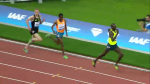 The winning time (13:07) wasn't super fast so it shouldn't be a surprise that Ndiku got the win as he's won championship races at World Indoors (3k), the Commonwealth Games and the African Championships this year -- it's too bad he hasn't gotten to race Mo Farah. Rupp was right with Ndiku with 200 to go and didn't quite have enough but still hung on for his best 5,000 of the year. Ben True (8th) also ran well and was in contention at the bell.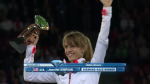 Jenny Simpson threw herself across the finish line, just hodling off Shannon Rowbury, to win the race and DL crown plus lay claim to the title of "World's Best 1500 runner."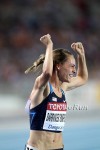 The first of the two DL finals should be spectacular as the winner of the men's 800 and women's 1500 likely will take home $50,000 and a spot into 2015 Worlds whereas second will get just a $6,000 consolation prize. Plus New Balance teammates Emma Coburn and Jenny Simpson try to bring home DL titles to the USA.
Outside Letsrun