This Weekend's Elite Racing
Houston's Aramco Half Marathon And Chevron Marathon
*Brett Gotcher Runs 4th-Fastest Debut In US History (2:10:35) Amazingly, that time only got him 7th in Houston, but Mr. Gotcher gets our top headline for the day!!!
*Shalane Flanagan Runs 69:41 In Half Debut As American Antonio Vega Has A Breakout 61:54 To Win The Men's Title
*Ethiopia's Teshome Gelana Sets CR Of 2:07:37 To Win Men's Marathon As Teyba Erkesso Defends Women's Title In 2:23 It was Gelana's 2nd marathon in 6 weeks as 6 guys broke 2:10.
*AP: Antonio Vega, Shalane Flanagan & Brett Gotcher All Feel They Made Big Strides Towards 2012 Olympics On Sunday Vega won the men's half in 1:01:54. *Race Press Release
*RRW: RECORDS TUMBLE, VEGA SURPRISES IN HOUSTON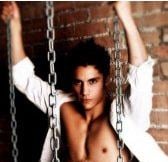 Collegiate News
New Mexico Freshman Walk-On False Starts In 400m, Comes Back To Beat Galen Rupp In His Pro Debut At 800m Rupp apparently was sick and went 54-60. Shannon Rowbury ran 4:34 the mile at the same meet. *UNM Press Release *Full Results *Rupp Race Video *Pre-Race: Nike Man Galen Rupp Opening Pro Season With A 3,000 & 800 In New Mexico Meet In Albuquerque
*PSU's Ryan Foster Just Misses Collegiate Record In 1k He ran 2:19.60 to set a new Australian record, as the CR is 2:19.57. LRC MB: Penn State Frosh Casimir Loxsom also runs 1:16.92 as a frosh for 600.
Pre-Houston News
* Recommended Read: Shalane Flanagan Talks Before Her Debut Half Marathon In Houston
She talks a lot about her changes in training since leaving her former coach John Cook and moving to Portland to train under Jerry Schumacher. American record-holder at 5,000 and 10,000m, Flanagan is now talking about the possibility of a marathoning career. If anyone is within 2 minutes of Shalane on Sunday, we'll be surprised.
* Good Interview With Last Year's Toast Of Houston, Kelly Jaske
Jaske, a Harvard Law graduate, came out of nowhere to nab 2nd last year at a US Championship.
* Sunday's Live Stream Of Houston Marathon - Click Here
Coming Up Later In The Season In New York City
Because We Love The Sport
LRC Exclusive Athletics Kenya Embarrasses Itself Again - Linet Masai And More Follow-Up From Zayed
You won't find these photos and stories anywhere else unless maybe you're in a secret IAAF meeting. Our suspicions were confirmed - and then some - from Linet Masai's ridiculous treatment in Zayed at the world's richest race.

*LRC Exclusive Photos Of The Best Race Nobody Saw

*LRC Recap Of Tilahun Regassa And Mary Keitany Winning $300k In Record Time One quote after the race from a manager said the HM world records would have gone down if it wasn't 80 degrees and windy.
LetsRun.com - World's 2nd-Biggest Running Website In 2009
Alexa rankings are b.s. (but okay for order of magnitude), but we thank our readers for making us the biggest independent running website in the world. Our goal has never been to be the biggest but the best.
Read About Usain Bolt's New TV Commercials For Jamaica
What do you think? We think the third idea sounds good. The first two ... we'll have to wait and see.

LRC Ricky Simms Tells LetsRun.com ESPN's Reports Of Usain Bolt Challenge Race Are Completely False
NFL record-setting RB Chris Johnson has been challenging Usain Bolt to a sprint foot race through the media. ESPN's Adam Schefter reported earlier this week that sources told him negotiations were on between the Johnson and Bolt camp. The problem is, Bolt and his management have no idea what Schefter's sources are talking about.
Larry Rawson Will No Longer Be On Track Meet Broadcasts
Most LetsRun message board posters are seeing this as a change in the right direction.
Domestic Race News
NYC Half Becomes Richest American Half Marathon For Prize Purse
And it's not just a fraction of what the big oil boys are paying. NYC's total prize purse of $200,000 is one tenth that of the recent Zayed Half Marathon's $2,000,000.
NCAA HJ Record Holder Destinee Hooker Signs Pro Volleyball Contract
On the boards: What does a pro volleyball contract pay?
Brief Chat With Sanya Richards
For all the attention Usain Bolt gets, Richards probably deserves her due as the soon-to-be 25-y/o was the dominant track and field athlete of 2009.
Deena Kastor Runs 69:43 As Simon Bairu (62:47) Blasts Ryan Hall At P.F. Chang's Rock 'n' Roll Arizona Half Marathon Kastor was thrilled to win for the first time in almost a year while Bairu said he expected to beat Hall. Kastor: "Today was the first time in a couple of years I felt like my old self running again." *LRC MB: Bairu Over Hall *LRC MB: How Did Deena Do Today?
Other Weekend News
Benita Willis/Collis Birmingham Win Austrlian World XC Trials Ryan Batt, who trains with Ryan Gregson, won the junior men's trials. *Full Results
*Kenya's Leonard Komon And Linet Masai Win 5th Leg Of IAAF XC Series In Spain It was Komon's first win in 3 tries this season as the world champ Gebremariam was only 6th some 49 seconds back. Masai obliterated the women's field.
*Recap Of Standard Chartered Mumbai Marathon The race in hot conditions in Mumbai is an IAAF gold race.
*Ethiopians Dominate Italian XC Meet
*Recap Of 7th AK XC Meeting
Last Week's 10 Most Interesting Stories
Our Favorite Track And Field Magazine:
Australia's "Inside Athletics"
Most people don't come to LetsRun.com for the fancy graphics or the polished mainstream approach. You visit the site because we know the sport and we try to tell it how it is. And if we try to sell you something, it's at a super cheap price and it's something that will benefit you (like our industry-leading running shoe deals). Well, going with that theme, we want to recommend our favorite magazine (sorry, Runner's World). The mag looks great in print and amazingly for free online and deals with important issues in the sport without dumbing things down. [Note: our only relationship with "Inside Athletics" is that we really like their product.]

This Month:
Great Read: The New "1 Strike And You're Out" False Start Rule
We've said all along: everyone will love this rule until Usain Bolt gets Dairy Queened at a big meet and 30,000 people who paid to see him for the only time in their life get really angry. Isn't it like kicking Michael Jordan out of the game after 1 personal foul or 1 technical?

*Wanjiru And Stefano Baldini Talk Sense About The 2-Hour Marathon
For the record, we give Wanjiru a < 1% chance at a sub-2:00 non-downhill marathon in his career despite whatever hype is out there.
Latest News From The World Of Track And Field
St. Augustine College Sprinter Barbara Pierre - Haitian National Record Holder - Worries For Her Grandmother
What an incredible tragedy in Haiti.


Unusual: Two British Shot Putters Banned After Refusing To Give Urine Test In Public Urinal
Who takes a urine sample from a public toilet? This situation needs to be explained, as it's the first ban under UK's controversial new anti-performance drug body.

Maurice Greene Endorses Lifetime Ban For First Time Drug Offenders
The above scenario makes fair rule-making difficult.

Bryan Clay Announces He's Back In Excellent Shape
"In all respect to Trey [Hardee], when I'm in this kind of shape, I really think I'm unbeatable." - Olympic champ Bryan Clay is feeling really good about his fitness coming back from a burnout year in 2009.
"If (college) sports have to match the pros dollar-for-dollar insalaries and facilities, then we'll have to find more money next year, and the year after that, and the year after that ... Someone has to put an end to this madness."
- Coach Bill Schnier, University of Cincinnati track and field head coach, in an article from USA Today about rising subsidies from students that go to support enormous athletic budgets while teachers are laid off, classes get bigger and sports like track lose funding.
Money And Sport
Amid Funding Crisis, Subsidies For College Sports Are On The Rise
More money is coming out of tuition-payers' pockets to fund football and basketball at power conference schools while teachers and staff are getting laid off and taking pay cuts.

USOC Contemplating Seeking Federal Government Funds To Support Continuation Of US Olympic Medal Hauls
USOC has prouded itself on autonomy from federal government, taking in corporate and public donations to fund our Olympic bureacracy athletes.