LRC The Week That Was Last week was an eventful one in the world of running as Abdi &
Meb made statements that they shouldn't be forgotten in New York, Paula said she'd be in New York, and the NCAA xc action heated up in a big way as Jordan Hasay made her collegiate debut. We recap it all and along the way give you our 7 biggest winners and 5 biggest losers from the collegiate ranks.
American Races Sizzle On Sunday
Meb K Has Very Productive Day In San Jose His run in the Rock 'n' Roll Half produced a new 20k American record and 3rd-fastest half marathon in US history for the 34-year-old Olympic silver medalist. *San Jose Half Marathon Results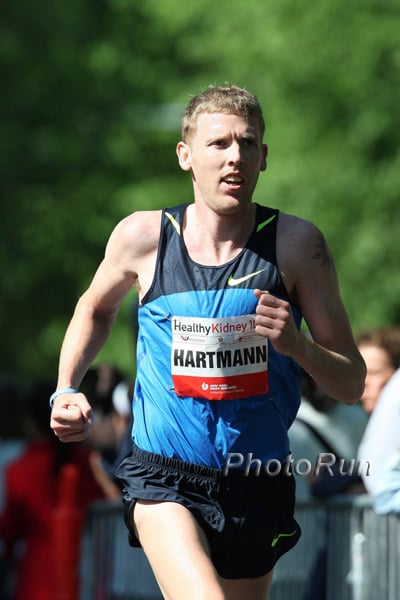 *Exciting Medtronic Twin Cities Races Won In The End By Veteran Abdi (10-Miler) And Youngster Ilsa Paulson (Marathon) Abdi Abdirahman had to dispose of Josh Moen, who had a great race. Ilsa Paulson trailed 45-year-old Colleen DeReuck by over 40 seconds late in the race but rallied in the final miles to win $25,000 and prevent DeReuck from being the oldest US Marathon champ in history. Jason Hartmann (left) is getting no attention for his marathon win (2:12:09) since it wasn't a US championship, but he deserves a LetsRun.com shout out for a nice win. Results.
*Team Strands' Jason Hartmann Caps Fall Season With 2:12 Medtronic Twin Cities Win Press Release
LRC Exclusive Series Continues American High School Student Travels To Addis And Trains With The Ethiopians - Entry #5 - 14:23 In this journal entry, Neb watches a young man win a sponsorship that changes his life at an Ethiopian track meet.
Athletics Administrative Bodies Getting Blasted For Incompetence
Let's Not Forget About Japan, Where They Sure Do Love The Ekiden And The Marathon
Int'l Road Race Results
It's Rio, Baby!
*Chicago KO'd - Mayor Daley Says "Go On With Your Lives"

*Inspired By Rio, Haiti Makes Bid For 2216 Olympics The Onion (satire)

*Average August Temperatures In Rio - Not Too Bad! 70s and a bit humid.

*Photos Of Reactions Around The Globe Some great photos here.

*Snub For Pres. Obama? The busy Pres. spent all of five hours in Copenhagen.
"Spanning The Globe"
Paula Making News
Bernard Lagat Decides To Train Specifically For 3,000 And 5,000 Meter Races To Challenge Bekele Lagat, a great championship racer, is convinced he can be the best at 5,000m if he trains specifically for it. No more doubling at major championships, he says.
*Good LRC Message Board Thread: No way Lagat will beat Bekele
Beijing 2008 - London 2012 - XXXXX 2016 - The Decision Comes Friday
*Watch The Announcement Online At 10am Eastern
*Lord Coe On What China Taught London About Hosting Olympics
*Michael Phelps and Bryan Clay Endorse Chicago 2016 Over O'Hare Airport PA System While Callers Blast Tax Burden On TV News Shows We traveled on Thursday and sat in the O'Hare airport listening to passionate callers railing against the Obamas and possibly having to pay for the Olympics while Clay and Phelps ran commercial spots rooting for Chicago.
*Detailed Info On Bid Cities This page is amazingly informative. Of course, after tomorrow, nobody will care about three of the cities, as the decision will be over.
*Website Ranks Potential 2016 Marathon Courses
*They Play, We Pay! Protestors Vent In Chicago
Latest Distance Running Interviews
Jon Rankin Will Run Internationally For Cayman Islands Running at the major global championships just became a whole lot easier for Rankin!
Nice Article On Dan Steele Who Left Oregon To Become Head Track Man At UNI
Sad News: Northern California Boy Dies After Cross-Country Race In Very Hot Weather It seems like he laid on the ground for a few minutes before bystanders noticed he was in really bad condition. Temperatures were well over 100 degrees on the day.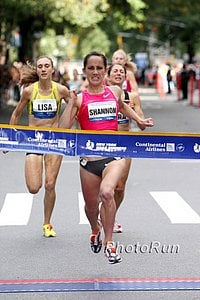 LRC The Week That Was What a week yet again. The off-the-track headlines dominated as we learned that running can make you smarter, Usain Bolt was or was not offered $100 million, Leonard Chuene continued to embarrass South Africa and another running-related book started to gather positive press. In terms of action, the Canadian soil marathon record fell and the milers blazed in NYC.
Zersenay Tadese Set To Run Birmingham World Half Marathon And Defend His Title Tadese is a 3-time winner of the event and you may recall pushed Kenenisa Bekele very hard in the Berlin 10,000m race on the track, where both men ran under 27:00.
College Cross-Country - NCAA Favorites Chelanga And Barringer Bust The Rust
The ING New York City Women's Field Is Officially Interesting
Shocker Headlines
News From The Reggae Island
Caster Semenya / Leonard Chuene Saga
Wisco Alums After Their Blazing 5k On The New Course In Madison
Celebration In Rio As They Won The 2016 Olympics
Women's And Men's 5th Avenue Mile Finishes
LRC Interview With Wisconsin Coach Mick Byrne Wondering if Wisco can contend? Get all your info on the #4 LRC-ranked team in the NCAA straight from the boss. Graduating Stuart Eagon, Matt Withrow and Christian Wagner, Wisconsin looks for some help from the best freshmen and redshirt freshmen in the country and a couple of All-American veterans. Byrne talks about his team, "the best cross-country course in the country" (NOT in Terre Haute, but Madison) and his fundamental training advice. Enjoy.
LRC Season Preview: Young Badgers Earn #4 LRC Ranking
adidas YouTube Video Of Haile Gebrselassie - The Emperor Talks About The Importance Of Coaching
New Running Calendar For Kids Here
*Updated* Latest Photo Albums From PhotoRun.net
Recent LRC Recommended Reads
*LRC: The Week That Was Last week was quite a week, as Ryan Hall got ready for New York, the #1 and #2 marathoners in history squared off in Berlin and some sprinters ran really fast in Shanghai. We break it all down for you and tell you why Ryan Hall most certainly is NOT the favorite for NYC and tell you how 9.69 is not as fast as 9.71.
*LRC: Ryan Hall Looking Good For New York
*Recommended Read: Candid And Unbelievably Interesting Interview With Brad Hudson
*Berlin: Gallant Geb Goes For It But Bonks Beyond 35k!
Recommended Reads - You Can Buy The Books Online
One for the Mind: Running Within
One for the Soul: Best Efforts
More Great Deals