2016 Olympic Announcement On TV Now *Watch Online Here
*Live Update: Juan Antonio Samaranch Makes Deathbed Appeal For Madrid While Chicago Tribune Says Chicago Appeal Lacked Focus
Bernard Lagat Decides To Train Specifically For 3,000 And 5,000 Meter Races To Challenge Bekele Lagat, a great championship racer, is convinced he can be the best at 5,000m if he trains specifically for it. No more doubling at major championships, he says.
*Good LRC Message Board Thread: No way Lagat will beat Bekele
Beijing 2008 - London 2012 - XXXXX 2016 - The Decision Comes Friday
*Watch The Announcement Online At 10am Eastern
*Lord Coe On What China Taught London About Hosting Olympics
*Michael Phelps and Bryan Clay Endorse Chicago 2016 Over O'Hare Airport PA System While Callers Blast Tax Burden On TV News Shows We traveled on Thursday and sat in the O'Hare airport listening to passionate callers railing against the Obamas and possibly having to pay for the Olympics while Clay and Phelps ran commercial spots rooting for Chicago.
*Detailed Info On Bid Cities This page is amazingly informative. Of course, after tomorrow, nobody will care about three of the cities, as the decision will be over.
*Website Ranks Potential 2016 Marathon Courses
*They Play, We Pay! Protestors Vent In Chicago
Latest Distance Running Interviews
Jon Rankin Will Run Internationally For Cayman Islands Running at the major global championships just became a whole lot easier for Rankin!
Nice Article On Dan Steele Who Left Oregon To Become Head Track Man At UNI
Sad News: Northern California Boy Dies After Cross-Country Race In Very Hot Weather It seems like he laid on the ground for a few minutes before bystanders noticed he was in really bad condition. Temperatures were well over 100 degrees on the day.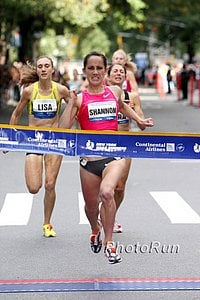 LRC The Week That Was What a week yet again. The off-the-track headlines dominated as we learned that running can make you smarter, Usain Bolt was or was not offered $100 million, Leonard Chuene continued to embarrass South Africa and another running-related book started to gather positive press. In terms of action, the Canadian soil marathon record fell and the milers blazed in NYC.
Edwin Soi Wins Scicli 10k Over Micah Kogo A rare tactical road race, as the course is run on 1km loops with a 300m hill run over cobblestones. On Sunday, the course was wet, meaning the opening kilometers were passed in around 3:00!

He's A Komon! Leonard Komon 27:10 Road 10k In Utrecht That's fast!

Cow Harbor 10k Race Results - Mo Trafeh And Katie McGregor Win US Only $$$ Jason Lehmkuhle was second on the men's side behind Trafeh, who made up for his narrow loss to Brett Gotcher at the New Haven 20k by picking up $3,000 in Northport, NY.
Zersenay Tadese Set To Run Birmingham World Half Marathon And Defend His Title Tadese is a 3-time winner of the event and you may recall pushed Kenenisa Bekele very hard in the Berlin 10,000m race on the track, where both men ran under 27:00.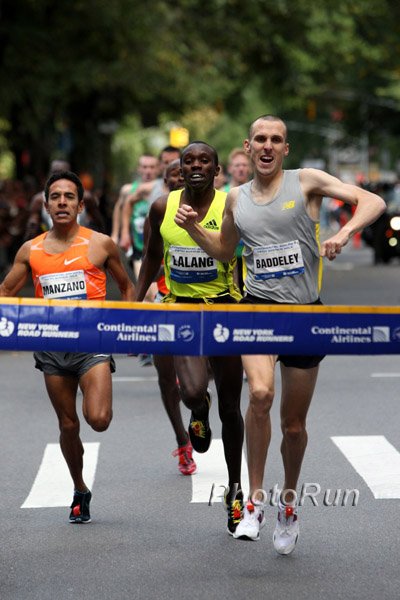 UPSET SPECIAL! Andy Baddeley Surprises (!) And Shannon Rowbury Caps Great 2009 At 5th Avenue Mile updated Baddeley, who was injured earlier this year, won in 3:52 despite only 2.5% of LetsRun voters picking him for the win. Overwhelming favorite Bernard Lagat got 65% of the vote but came in fourth in the Big Apple behind Leo Manzano and Boaz Lalang. Shannon Rowbury (4:24) continued her excellent season on the track with a big win over Lisa Dobriskey and Sara Hall, who had a photo finish for second. *LRC PHOTOS
*5th Avenue Mile Results 15 men break 4:00!
*NYRR Coverage Page
*LRC: MBoards: 5th Avenue Mile
Ridiculous
*South African Track Head Chuene Gets Unanimous Vote Of Confidence And Will Stay In Job Chuene wants to know what he did wrong and says he lied about knowing about sex tests to protect Semenya. Complete BS. How does lying about the tests protect her in any way? It only protects his ass. He also has accused the whole affair of being the work of racists and for good measure said IAAF officials told Semenya to fake an injury. Someone should look into that claim, but this guy already has been shown to be a liar.
More: Is Financial Mismanagement At Athletics South Africa The Real Problem?
Kenyan News:
Derek Redmond Says Usain Bolt Will Break 400m World Record
Inside Look At Mammoth Track Club Running Times Many of our readers are interested in knowing more about the training of Ryan Hall, Jen Rhines, Deena Kastor, Anna Willard, Scotty Bauhs and the rest of Terrence Mahon's Mammoth Lakes group. This is the most informative article we've seen yet. There is a reason American distance running is improving: coaches and athletes are working full time to get better.
*LRC Message Boards: RYAN HALL ANNOUNCEMENT
Weekend Race Previews
The ING New York City Women's Field Is Officially Interesting
Shocker Headlines
News From The Reggae Island
Caster Semenya / Leonard Chuene Saga
Bribe$, Mascots, Robots, World Political Leaders, Public Opinion All Being Taken Into Account In Final Hours Of 2016 Olympic Decision
Usain Bolt In New York
Scotiabank Toronto Marathon - Mungara Sets New Course Record