A Legend Calls it a Career: Mo Greene Retires 2 Olympic Golds, 5 World Champ Golds. A 100m World Record. And a lot of personality.
The Australian Age: "That's "greatest of all time," in case you missed it, and if Greene may have fallen just short of that status, it wasn't for want of self-belief. It also wasn't by much."
*Message Board Thread on Mo Greene
Tadese Dominates Eliud Kipchoge at 76th Cinque Mulini XC IAAF
San Blas Half Marathon Results Kimutai Kiplino got the win and $8000.
*Kenyan Taking Incredibly Long Journeys to Get to Races and Avoid Violence Within Kenya Benson Barus took at 25 hour bus ride within Kenya on his way to the San Blas Half Marathon. He finished 3rd.
Millrose
*Results

LetsRun.com! 2008 Millrose Games Recap: Lagat Gets #6, Nelson Entertains, and Goucher Gets It Done Track and field's biggest indoor event saw Bernard Lagat capture his 6th Wanamaker mile, Kara Goucher get an exciting woen's mile win, and our hero Adam Nelson throws some bombs and entertains the crowd. Plus, upsets in the women's pole vault, women's hurdles and more.
*NY Times: Lagat Outduels Mottram
*LetsRun.com! Recap of 2008 Millrose Games High School Miles The boys mile is always the loudest event at Millrose.
*On the boards: Congrats to LetsRun.com Poster Crazystreaker on Winning the Boys' High School Mile
*Distance Photos
PreRace:
LetsRun.com Coverage: Kara Running the Marathon?
Wanamaker Mile News: The Lagat/Mottram Press Conference Was Wednesday
*Mottram/Lagat Ready For Rematch
*Mottram Ready To Run As Underdog Agasint Lagat
*American 10k Hope Galen Rupp Ready To Run Mile A profile in the New York Times is pretty nice press.
On the boards:
*2:22 was debatable, but 2:47 is way too soft -
*I agree with Jeremy (for dumping Clyde Hart) because....
*Millrose High School Mile- Who will win?
*Is Salazar brain washing his athletes (Kara,Rupp) into doing the marathon?
LetsRun.com The Week That Was We break down all the traditional action, plus go a little bit farther. Track meets with no fans, really hitting the wall (and your face) in the marathon, Kenyan dominance in XC and more. Plus our thumbs up/thumbs down awards with Maria Mutola, an 86 year old millionaire, a message board poster,our dear friend Regina Jacobs, and the Spirit of the Marathon debut.
IAAF Says There is No Reason UK Athletics Can Keep Dwain Chambers from Competing
Kenya Update: Most Kenyan Training Camps Closed Due To Violence Kip Keino reports that he had to send home 16 Koreans, 5 Estonaians and an American as well as he couldn't guarantee their safety.
*"The country is drifting into a state of anarchy"- Raila Odinga, the opposition leader, after a member of Parliament from his party was murdered
*Moses Kiptanui Audio Interview on Public Radio International Where He Talks About Police Saying They Would Kill Them (4:30)
Marla Runyan Talks About Visiting Jenny Crain
*Jenny Crain Update She has taken a afew steps, can recognize people, and can speak very softly, but still has a feeding tube.
Update: Grandma's Marathon Champ Wesley Kimutai Ngetich Was Killed While Trying to Create Peace Between Two Fighting Tribes He was even carrying a white stick signalling he was a peace maker.
On the Boards: *Fukushi's Osaka Marathon Debut (and disasterous finish) Nice discussion with Kevin Hanson, Nobby chiming in.
*Tressa Thompson (Shot Putter Who Missed Olympics After Testing Positive for Crank) on A&E's Redemption
*Kim Smith 9:13...anyone home?
Public Service Announcement: Take a Survey on Cholesterol Drugs, Running and Muscle Pain
Saturday: Reebok Boston Games
*Results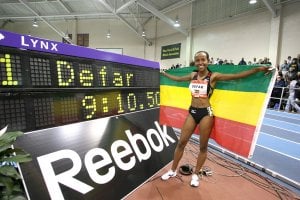 *LRC: 2008 Reebok Boston Games LetsRun.com Recap: Defar and Dibaba Restore Order in Boston The fans in Boston have been spoiled the past few years at the Reebok Boston Games and it looked like they might go home disappointed until Meseret Defar (& Kim Smith) and Craig Mottram put on a show in the nights two final events. Defar smashed drug cheat Reginald Jacobs' 2 mile world record and Craig Mottram took down Haile G's 3000m All Comers record. We break down all the action with quotes, photos and more.
*LetsRun.com! 2008 Reebok Boston Indoor Games Photos
Added: *Reebok Boston Photos by Victah Sailer
*Khadevis Robinson Makes Our Day With Is 2008 Reebok Boston Indoor Games Post Race Interview Khadevis is probably our favorite person in the US to hear talk after a race. Always entertaining, animated, and interesting. Hear him talk about algebra, riding a bike, but best of all see him imitate his son crying and learn why he's called Zion
More:
*Race Results Weekly Distance Recap: Records, Upsets Highlight 2008 Reebok Boston Indoor Games
*Boston Globe: Defar and Mottram Close Out the Night
*Boston Globe: Stuczynski misses mark, but settles for win
*Boston Globe on Hometown Said Ahmed
*USATF Recap
*AP Recap

PreRace:
*Video: Reebok Boston PreGame Show Ato Boldon, Juli Henner, and Toni Reavis
Latest News: Carolina Kluft Still Says She May Not Do Heptathlon Again New York Times
*Jen Toomey Boston Globe Profile
*Jenn Stuczynski Trains in Cold Steel Hangar in Upstate New York But it Hasn't Stopped Her
Earlier:
*USATF Preview of Reebok Boston Indoor Games Worlds top 3 in shot put, WR attempts by Dibaba and Defar (which actually pisses us off as one is in the 3k and the other in the 2 mile), Khadevis Robinson vs Nick Symmonds, Mottram vs Willis and Cragg at 3k, and the return of Jen Toomey.
**IAAF Preview of Reebok Boston Games
More: Nick Willis Has Lost Weight and Is Ready for Reebok Boston Games He's lighter than when he was 18.
*Jen Toomey Has Left Flagstaff, but is Healthy Again and Ready to Run at Reebok Boston Games as She Gears Up for Olympics
*Nick Symmonds Talks About Racing Khadevis Robinson This Weekend in Boston (Video)
*Alistair Cragg Back in Boston (He Won the 3k in 2005 over Bekele in the Biggest Win of His Career)
*Boston Globe Profile on Jenn Stuczynski: Vaulting Success Has Come Quick for Stellar Athlete
*Homecoming for Said Ahmed at Reebok Boston Games
*USATF Launches Fantasy Game for Visa Championshiop Series
On the boards:
*Wednesday's "Spirit of Marathon" Movie Premier Getting Good Reviews It was a good movie done very professionally with great music. The movie will show one other time in Feb.
*Ever been nearly killed while running? Cars, a guy reportedly escaping from John Wayne Gacy, and a guy getting hit by a 40mph car and not breaking a bone.
2007 Champs Robert Cheruiyot and Lidiya Grigoryeva to Defend Boston Titles This Year Cheruiyot is a star of the sport and his rags to riches story is incredible. Hopefully, Chicago champ Ivuti will also toe the line.
Since The Race Wasn't On TV:
*Dubai Marathon Photos
*Gebrselassie's Splits from Dubai
Kara Goucher Had Knee Surgery Over Xmas
*Kara Goucher Podcast
Russia to Create Independent Anti Doping Agency
Jurek, Kimball Named UltraRunning Magazine's Runners of the Year
Jen Rhines Talks About Dropping Down from Marathon to Focus on 5k
Upcoming:
Next Weekend: Great Women's Pole Vault at 2008 Millrose, Rupp, Willis Join Mile Field vs Mottram and Lagat Not sure what Rupp is thinking as he'll have his hands full with Lagat, Mottram and Willis, but it should be a fun time in NY if he can just enjoy the atmosphere.
After Racing Reebok Boston Games and Millrose Games, Mottram Will Race T. Bekele over 5k in Australia
Sad News: Wesley Ngetich, 2 Time Grandma's Marathon Champ, Killed by Arrow in Kenyan Violence He was also runner-up in Houston and had hoped to run Rock N Roll Arizona last week but the violence in Kenya kept him from leaving. If he had successfully defended his title in Grandma's this year he would have been the first three time winner.
Video:Wesley Ngetich's Death Gets Picked up on Minneapolis News
*Arizona article on Ngetich's death
*Message Board Thread on Ngetich's Death
Kenyan Political News Update:
*5 More Die in Kenyan Violence, Kofi Annan Arriving Tuesday to Try and Resolve Situation BBC
Video: 30 More Die in Violence over Weekend
Running/Political News: Good: Some Kenyan Regions Stage Regional XC Champs
Bad: Kenyan District Champs in Rift Valley Champs Called Off
Seville XC World 5k Bronze Medallist Moses Kipsiro Edges Reigning World XC Champ Zersenay Tadese In Epic Duel The two threw the hammer down and put on a show for the fans. It came down to a near photo finish. In the women's race, the Osaka 5k bronze medallist, Priscah Jepleting, also got the win.

Post Dubai Gebrselassie News
Looking Ahead To Bejing
Haile G Is A 'Little Worried' About Beijing Pollution And May Not Run Marathon If It's Really Bad The 10k is a possiblity
*Jos Hermens Discusses Geb's Pollution Concerns: He says 10k/Marathon double is also a possibility
Looking Back At The Race
*LetsRun.com's Rojo Talks for 7 Minutes on NPR (National Public Radio) About Pacemaking and Haile's Failed WR Attempt

World's Richest Prize Pool $500,000
Standard Chartered Dubai Marathon
*Geb 2:04:53 - 2nd Fastest Time Ever!! Geb failed to stick to the pre-race plans of going for a negative split and the fast opening pace cost him dearly as he ended up just 27 seconds shorts of a world record and a $1 million bonus. Only with Haile could the 2nd fastest time ever be a disapointment. The opening 10k was 28:39 which is 100% suicidal. Not sure how the rabbits could make the mistake of going 8 secs per mile too fast. In the women's race, Berhane Adere picked up $250,000 by winning. Dubai Marathon Message Board Race Thread
*Martin Fagan Qualifies For Beijing The Irishman overcame visa problems which kept him from running last week in Houston and a hip injury which caused him to stop several times to qualify. Additionally, he didn't wear a watch and there were no clocks on the course. Irish Athletics Gives Much Praise To American Coach Greg McMillan or Fagan's Qualification
Pre-Race News
Gebrselassie Hoping for Negative Split, World Record and $1,250,000 in DubaiThe great one knows that the negative split is the way to go. He's looking to feel good at 30k after an opening 62:15 1st half. IAAF Article Says Haile Is Very Relaxed His main challenger is expected to be the 3rd fastest man ever, Sammy Korir, who is healthy once again.
*Message board thread on race
Internet Coverage: We believe it is possible to watch the race in Arabic for $9.95
Carmen Douma Hussar, Jen Rhines and Sara Hall Squaring Off at New Balance Mile This Weekend in NY Douma Hussar will be looking for her 2nd victory in 6 attempts on Saturday but the favorite on paper may be former world indoor 3k record holder Liliya Shobukhova. Jen Rhines, age 34, seems to be continuing her succesful move down in distance as she gets older. In the men's race, Alan Webb will not defend his crown in the race whre he first went sub-4.

LetsRun.com: Olympic Trials/NYC Television Ratings The men's Olympic Trials were a great success in terms of performance but how did they do in terms of television ratings? We break down the numbers.
NY Times: Masback Looks Back at His Career, Sara Hall Wants to Run World Indoors
Washington Times: USATF Needs a More Visible, Less Guarded CEO Than Masback
Former Oklahoma State Coach Ralph Tate Dies
LetsRun.com: The Week That Was
It was a big week on and off the track. Masback going, going gone; Bekele over Tadese; Ritzenhein, Carney and Hudson; the emergence of the "next Paula Radcliffe"; Marion Jones goes to the slammer; our solution for world peace; Rock N Roll gets sold; and much more.
Scotland's David Jenkins, Olympic 4*400 Silver Medallist, Went to Jail for Smuggling Millions of $ in Steroids, Now He's a Multimillionaire He peddles supplements such as one like a Snickers on steroids.
It's Official: Oscar Pistorius Banned from Olympics
*Technical Details on Oscar Pistorius Being Ruled Out of OlympicsIAAF
XC Action:
Edingburgh: Bekele Defeats Tadese, Gelete Burka Wins Womens in Edingburgh Bekele pulled away on the final climb and the Amercians Dathan Ritzenhein and Jorge Torres did well. Ritz stayed close to the leaders until the final lap, and finished 14 seconds back in what Bekele said was a "very fast race" and Torres was 18 seconds behind Ritz.
18 Year Old Stephanie Twell Was Drawing Comparisons to Paula Radcliffe Priot to Saturday, But She Earned Them With Her Stunning Performace in Edinburgh She finished 4th but halfway through took the lead on Gelete Burka, Vivian Cheruiyot, and Linet Masai Guardian

Spain XC: Unknown Wilson Kiprop Wins over World Steeple Bronze Medallist Richard Matelong in Rovereto, Italy XC
Monday: Blade Runner Oscar Pistorius Likely to Learn Today He Can't Run in the Olympics
*Graphic Explaining Pistorius' Advantage
Craig Masback Steps Down As CEO Of USATF To Take Job At Nike Ten years after taking over, Masback has decided its time to move on to a new challenge. He leaves USATF in a significantly better financial situation than when he started as he took over an organization that was near bankruptcy and almost $3.5 million in the hole. Now USATF has almost $3.5 million in the bank. Masback's departure for Nike is going to raise questions in regards to USATF awarding the 2012 Olympic Trials to Eugene before the 2008 Trials have taken place. That aside, the fact Nike hired Masback is perhaps the best testament Masback could get of his tenure at USATF.
*Indianapolis Star Story on Masback Resigning
*Philip Hersh's LA Times Article on Masback Leaving
*Vin Lananna Talks About Craig Masback Leaving and It's Impact on the Olympic Trials (video) He says Craig has done a "marvelous" job. And kudos to runnerspace for asking Vin about the Nike relationship.
*USATF Release On Masback's Departure
*Message Board Thread on Masback's Departure/Legacy

LetsRun.com Editorial: Ryan Hall's Making The Correct Choice In Deciding To Run In 2008 Flora London Marathon We support Ryan's decision and upset sports fans in Boston by asking the Boston Marathon to get with the times. Boston fans will be even more upset when the Patriots lose in the playoffs.
Ryan Hall (and Samuel Wanjiru) Running 2008 London Marathon This is big new. Hall is perfectly suited for the marathon and we're glad to see him facing the world's best again. This also confirms a lot of people's belief that the Olympic Marathon Trials don't have to be in the fall. Oh yeah and in case you didn't know the London field is sick. Top marathoner in the world Martin Lel, World Champ Luke Kibet, Paul Tergat, Moroccans Abderrahim Goumri and Jaouad Gharib, Olympic champ Stefano Baldini and Meb Keflezighi, and now the top 2 young marathoners in the world in Wanjiru and Hall. Boston seems like it has to get Cheruiyot or it won't have ANY of the top guys in the world. Maybe hosting the Women's Trials and not having a title sponsor is making it cut back on its other races.
*Message board thread
*BBC article
Footlocker XC
Boys: 2007 Footlocker Boys Recap: Midwest Champ Michael Fout Wins Luke Puskedra took it out in a suicidal pace and Fout, the Midwest champ, hung just a few seconds back and stormed to the win as the Midwest Region swept 5 of the top 10 spots. Pre Race Favorite German Fernandez was third.
*Results
Photos:
*2007 Foot Locker Boys Race Photos
*Photos of All 40 Footlocker Boys
*More Post Race Coverage: Dyestat, Milesplit
On the boards: Move Delaware to the South It and Arkansas have never qualfied anyone for the finals.
LetsRun.com Contest Recap: Women Dominate 2008 LetsRun.com Men's Marathon Trials Contest
8th Grader Wins Contest and 4 from Her PE Class in the Top 30
Yes, ladies and gentleman an 8th grade girl who does not even do track won our contest. It's a great story. Read up on how a letsrun.com fan, got his PE class to follow the 2008 Olympic Marathon Trails.
NCAA Men: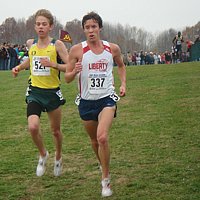 LetsRun.com Men's Recap: OREGON and McDougal
McDougal Triumphs in Great Stretch Battle over Rupp on Live TV
Josh McDougal had won everything in collegiate cross country except for the NCAA championships. That changed on Monday thanks to a thrilling victory over Galen Rupp. Rupp however got some redemption as he put a #1 on the board in team scoring, as Vin Lananna's Oregon Ducks got the NCAA team title, restoring Oregon's XC tradition much quicker than anticipated. Don't underestimate the gutsy performance of Oregon's Mercado twins. Plus we tell you who bombed at nationals, and how some big time streaks in collegiate XC could be coming to an end next year. Article edited to reflect Iona was within 20 poionts at 8k. Photo of McDougal at Finish.
*Results: Men's Team Results
*Men's Individual Results
*LetsRun.com 2007 NCAA Cross Country Men's Photo Gallery
*Video Archive of Race (Once you log in you can skip to any point in the CSTV coverage)
*Photo of the Day: Rupp Celebrates Earlier we thought it was Salazar as well but not any more.
More: Nice Recap from Terre Haute Paper: "I think we probably ran right around 14 minutes for that last 5K … that was into the wind and that's not fast conditions. It was just flat out in the last mile-and-a-half almost. That last 50 meters I almost fell over my legs were so heavy" -Josh McDougal
*Post Race Recap and Quotes from GODucks.com
*CSTV Post Race Recap
*Post Race Interviews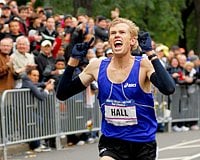 RYAN HALL 2:09:02 Ryan Hall put on one of the most impressive performances ever in American marathoning history, as he destroyed the field and coasted to victory in an incredible 2:09:04 (after a 1:06:17 1st half, yes that's a 1:02:47 2nd half on the hills of Central Park) on the very difficult NYC course. Dathan Ritzenhein ran a very impressive 2:11:07 to get 2nd while Brian Sell got the 3rd Olympic spot in 2:11:40. Former World Record holder Khalid Khannouchi ran a very gutsy race to finish 4th.
Ryan Hall is the real deal in case you didn't know. Here are his 5k splits on the very difficult NY course to prove how incredible he is at the marathon: 16:44, 15:41, 15:27, 15:12, 15:05, 14:48, 14:28. Yes that's right a 14:28 from 30 to 35k. Hall pumped his fist, pointed to the heavens, and waved to the crowd the final mile savoring the incredible run and still ran a 15 minute 5k pace for the final 7.2k (14.56 from 35 to 40k)
*Results
Race Recap From RunnersWorld's Amby Burfoot Amby did an excellent job covering the lead up to the Trials so it is fitting we link to his race article.
*NBCOlympics Recap of 2008 Olympic Marathon Trials: Triumph and Tragedy
*Quotes
*Video: Watch the on Demand (For Free, Skip to Any Crucial Point Instantaneously. Thank you NBC)
*Post Race Press Conference Videos Top 3, Meb, Culpepper, Khannouchi, Lehmkuhle
*Dathan Ritz Quotes
*Brian Sell Quotes
*Khalid Khannouchi 4th at Trials A great great run for Special K. He got 4th hobbling around the park.
*Photos Excellent ones from letsrun.com message boarders skylon
2007 ING NYC Marathon: Paula Radcliffe and Martin Lel Win With Big Finishing Kicks For the second straight day, there was thrilling action in New York's Central Park. Paula Radcliffe led for nearly 26 miles before Gete Wami took her first lead with less than a half mile to go. That move sparked an amazing finishing kick by Radcliffe who got her second NY title in her first marathon in two years. Wami gota nice consolation prize - the $500,000 world marathon majors title. In the men's race, Martin Lel outsprinted Abderrahim Goumri just as he did in London.
Video: Highlight Video from NBC Sports (3:47) NBC did a great job on its coverage this weekend. You can watch for free the entire men's trials here on demand (skipping to any point you want). If you paid $3.99 using code RUN2007 you can watch the full NYC marathon on demand.
Never Doubt the Wisdom of LetsRun:
"Boston fans will be even more upset when the Patriots lose in the playoffs."
-LetsRun.com headline January 1, 2008
Superbowl on the boards:
*Message boarder wins $1000 on the game thanks to letsrun.com viewers
*What was the best Superbowl Ad?
Sammy Wanjiru Starts 2008 With Another Sub 1 Hour Half (59:26 in Spain)
Japanese News:
*Kenyan Philes Ongori Runs 1:07:57 in Japanese Half Marathon
*Heavy Snow Cancels Ome 30k in Japan with 15,000 Runners
*Tomoya Adachi Runs 2:11 to Win Beppu-Oita Marathon
Drug Cheats Beware:
"It's a mystery to me (as to why my HGH test wasn't used way back in 2000). There are all sorts of theories you can put forward from cock-up to conspiracy and any of them fits. But I'm more optimistic now and I take my hat off to UK Sport for the initiative they've taken."
-Peter Sonksen, 71, emeritus professor of endocrinology at St Thomas' Hospital in London, commenting on why he thinks his HGH test which he invented 9 years ago wasn't used as early as the 2000 Olympics. The current HGH test only catches HGH use in the last 24 hours - his works back 2 weeks. Amazingly it apparently was invented 9 years ago but never used (and to think all these years we heard there was no test for HGH). The test has finally caught WADA's attention (thanks to some major help from UK Sport) and may be in use in time for Beijing.
It's Unanimous: Dwight Stones/Ato Boldon/ Lewis Johnson All Slam Jeremy Wariner For Dumping Clyde Hart All coaches will like the following quote from Boldon: "The great ones, the ones who become legends, never, ever, switch coaches. Carl (Lewis) didn't. Michael (Johnson) didn't. The bottom line is, it's not broke. Jeremy hasn't lost a major international race under this guy."
Conspiracy Theory Anyone?
"New" HGH Test May Be In Works In Time For Olympics - For the longest time, it's been said that there's no real test for HGH (Only recently was a test that can only catch cheating within 24 hours introduced ). Well apparently the holy grail of HGH tests may be in use in time for this summer's Olympics. - one that detects use as far back as 2 weeks. Wanna hear the kicker? Apparently, the test could have been used way back in 2000
Dwain Chambers Runs 6.60m To Qualify For British Trials - A Court Battle May Be Next We applaud UK Athletics for trying to keep the cheater out. All major offenders should be banned for life in our mind.
Kenya Police XC Postponed - Thankfully the reason isn't violence. Instead, it was postponed simply because the nationals were previously pushed back (as a result of the violence).
Michael Johnson Says Wariner Will Win in Beijing If he doesn't, that 5% paycut that caused him to change coaches will look pretty foolish.
The Only Thing Good to Come Out of Kenyan Turmoil: Kenyan XC Trials and National Champs to Be Combined
*Kenyan Prisons Meet Pushed Back a Week Because of Change to Kenyan Nationals
Kenya Update: 2nd Opposition Leader Murdered (This Time Because of An Affair) and Violence Erupts Again NYTimes
More Millrose:
*Dragila Would Be Ecstatic with 14' 5" This Weekend
*USAToday PreRace Article on Bernard Lagat
*Associated Press: Galen Rupp would " bang his head against a wall 10 times if Alberto Salazar told him to" Don't knock it. An athlete needs 100% faith in his coach.
More LetsRun.com PreRace Millrose Coverage:
Lagat, Mottram Ready for 2008 Wanamaker Mile Showdown
Lagat Discusses Problems Last Year Before Worlds, Rest of Indoor Season
Mottram Talks About His Injuries And 2008
Other LetsRun.com Coverage: Jenn Stuczynski Vs Dragila and Dragila's American Record
Plus she talks about vaulting in freezing conditions in upstate NY.
*2008 Millrose Games Press Conference Videos
In Case You Missed It: Video of Lagat's 1500m Last Weekend
Linz, Austria
Women's World Record 4 x 800 Attempt In Linz Comes Up Short The Russian quartet never seriously challenged the 8:18.54 record and they ended up with a battle for the win as they were able to hold off race endedoff Ukraine (8:30.66 to 8:31.00). 19-year old Brit James Brewer got the win in the 1,500 in his 2nd pr in Austria in 2 days (3:41.89)
LaSalle Bank Chicago Marathon Gets New Name And Logo - Bank Of America Thank goodness, that the new owners (Bank of America) are still supporting America's fasetest marathon
Et tu Bruté?
Michael Ford To Coach Jeremy Wariner A day after Jeremy Wariner ditched the greatest 400 meters coach in history because of greed a contract dispute, it was announced that Baylor assistant and Clyde Hart protege, Michael Ford, is now coaching Wariner. Ford is only 34 and apparently not interested in money.
Jeremy Wariner Leaves Coach Clyde Hart The specifics of the split have now come out. Apparently Wariner tried to reduce Hart's percentage of his winnings from 10% to 5%. Hart is a class act and man of principle. He refuses to say anything negative about Wariner but also refused to see his percentages reduced just because there are more incentives in Olympic years.
*AP Article On Hart's Departure
*Message board thread

NCAA Track and Field News: Powerhouse Schools Still on Top
*Arkansas Ranked #1 In First Men's NCAA Indoor Track And Field Rankings
*LSU Ranked #1 In First Women's NCAA Indoor Rankings

IAAF Open Door For Drug Cheat Dwain Chambers Return UK Athletics was going to bar him from their world indoor trials because he hadn't taken a drug test in the last year as required for all retired athletes. However, the IAAF says Chambers never officially turned in a retirement form - thus he can compete. UK Ahletics sill says they don't care and that he can't compete. Expect a lawsuit.

Oscar Pistorius Giving Up On 2012 Olympics The double amputee has overcome a lot and isn't giving up - he's already shifting his focus to 2012.
Japanese Paper Claims Yamauchi To Run London The Brit just won in Osaka. London seems to be a natural fit for her except for the fact that she says there is no way she is running it.
Osaka Champ Mara Yamauchi to Take a Break Before Gearing Up to Represent Britain at the Olympics
More Weekend Action:
Roads:
Osaka: Osaka Marathon Recap: Brit Mara Yamauchi Wins, Japanese Phenom Kayoko Fukushi Bombs Badly, Falls on Her Face, Bloodies Herself Fukushi is the Japanese 5k and half marathon record holder. She fell literally flat on her face before the finish as she really hit the wall. Brett Larner once again has the best coverage.
Miami: Brian Sell Sets Course Record at ING Miami Half
Track: Moscow: Soboleva Runs 4:20.21 Mile at Russian Winter Meeting Meet
Jamaica: Usain Bolt Runs 46.94, Asafa Powell Only in 48.76, Sherone Simpson 52.21 in 400s in Jamaica IAAF
Down Under: Steve Hooker Joins 6.00m Club in Pole Vault at Club Meet in Australia IAAF
XC: Belgium XC Recap: Linet Masai Dominates, Leonard Komon Wins Masai is only 18 but fast becoming an XC star. IAAF
*Kiprono Menjo and Eunice Jepkorir Win San Sebastian XC Races Menjo ran the day before as a non factor in the Kenya Armed Forces champs.
More Roads: Morocco: Siyoum Debele Lemma Wins Marrakech Marathon in 2:10, Yeshi Esayias Wins Women's 2:35
Austin: Jacquline Nyetipei Runs 1:09:34 to Break 3M Austin Half Record
Norwich Union International Meet in Glasgow - Full Results
*IAAF Recap of Glasgow Meet
*Bernard Lagat Begins Year With 1,500 Win - The double world champ dispactched Shadrack Korir by more than a second and said after getting the victory that it was "absolutely the kind of start" he was looking for and that he is pleased with where he is trianing wise. He also says he will run the 1,500 and 5k at the US Trials but will not run world indoors.*Bernard Lagat Dismayed By Violence In Kenya But Says Runners Will Still Excel In Beijing
*Pickering Runs World Leading 6.57 in Glasgow In Front of Home Crowd
Highlight Video of Races: *Men's 60m *Women's 60m
*Women's 1,500:
Univ. Of Arkansas Appealing Its NCAA Sanctions For Track & Field: The university says the punishments they received related to Tyson Gay were 'excessive and inappropriate'. We sort of agree as he had a pre-existing relationship with Brauman and only received $376 worth of recruiting benefits - 9 months after he already has committed to UArk.
Two Time World Indoor HJ Champ Yelena Slesarenko Goes 2.0 m In Russia
Weekend Action: Kenyan Armed Forces Cross Country Recap: Linet Chepkirui and former world junior XC bronze medallist Barnabas Koskei win
Australia: Australia Canberra Recap: World Shot Champ Valerie Vili Throws 19.72, Tamsyn Lewis Runs 2:00.48
Moscow: Olympic Champ Yelena Slesarenko First Over 2 Meters in 2008 at Moscow High Jump CupIAAF
Haile G to Run Lisbon Half and Course Will Be Altered to Make it a Record Eligible Course This is our kind of race.
Turkey's Sureyya Ayhan Gets Lifetime Ban for Doping
Installation of High Def Nike Donated Scoreboard All That Is Left in Renovations of Hayward Field
Also This Weekend:
Glasgow: Preview from IAAF (Bernard Lagat begins his Olympic year with a nice early season test versus World Champs bronze medallist Shadrack Korir, Michael East, and 2008 World Leader Wolfram Müller)
Latest: Gareth Turnbull Wants 3k Win at Irish Champs BBC
*Heptathlete Jessica Ennis Beginning Season in Glasgow
Previous:
*Lagat to Skip World Indoors
*After European Bronze at 800 in 2006, Injury Kept Sam Ellis Out all of 2007, But He's Back This Weekend
*The Great White Hope Craig Pickering Returns to Action Tomorrow Times of London
Miami: Brian Sell, Brooks Team Hansons Guys Running ING Miami Half Marathon This Weekend
Osaka Marathon: Kayoko Fukushi Set for Marathon Debut This race is an Olympic qualifier in Japan and the debut of Japanese record holder at 5k and the half marathon Fukushi. If she runs well, she could be a big threat in Beijing.
*IAAF Preview of Osaka Marathon IAAF
Moscow: Preview of Sunday's 'Russian Winter' MeetI
Ireland: *Irish Indoor Champs Has Stronger Field With International Athletes Competing Roman Sebrle, Paul Korir, Others
*Derval O'Rourke World Indoor 60m Hurdle Champ Will Miss Irish Champs This Weekend
Drug News: *Justin Gatlin Says He Will Fight Drug Ban Because He Doesn't Want His Kids to Get Made Fun of at School Unfortunately for Justin, nearly all drug cheats claim to be innocent and he was coached by Trevor Graham, so we don't think a lot of people buy his claims of innocence.
*Michael Johnson Says Sport Will Never Be Drug Free and People are Shocked He says it is like "expecting a society completely free of crime"and he is right.
*John Doe Cyclists Sues USADA For Trying to Test "B" Sample after "A" Sample Came Back Negative
*New WADA Head Says Drug Testing at Beijing Olympics Will be Tougher Than Ever BBC
For All the Geeks:
*2007 United States Men's Marathon List (1500 Deep)
*2007 United States Women's Marathon List (1400 Deep)
Viewer input wanted for corrections/omissions.
Maria Mutola to Retire After End of This Year After 17 Years at Top of Sport Her resume is truly incredible. Hopefully she wins at Prefontaine again this year. She has won Pre 15 straight years.
Sammy Korir With His Run in Dubai Becomes First to Run 10 Sub 2:09 Marathons This guy is overlooked because he doesn't seem to win the big one. At least he picked up $50,000 for his 3rd place this past weekend. IAAF
Rule #1 for Most People: Don't Do Ultras, Rule #2 Especially Don't Do Them if It Is Below 0: Andrew Wells to Lose 2 Toes after Running Ultra Marathon in the Cold He "won" the race as everyone dropped out before him.
Results of USA vs World Meet in Fresno Some races had just 3 people in them.
Gatorade Names Ashley Brasovan Cross Country Runner of the Year This should be pretty simple. You win Footlocker you're runner of the year. Instead Gatorade managed to screw it up on the boys' side.
LetsRun.com! The Week That Was We recap the last week in the running world Marathoning came into the 21st century with the $250,000 first prize in Dubai, Geb went for a cool extra $1 million, Mexican corruption ended Ana Guevara's career, the IAAF kicked Oscar Pristorius to the curb, Tyson Gay got honored by the USOC and much more.
London News: Half Marathon Planned in London for This Year Around 2012 Olympic Sites, Millenium Dome
*2012 Games Claim Their Finances are Way Ahead of Any Other Cities at This Point in the Process (Even Though Their Costs Have More Than Doubled)
Good Reads: *Ryan Hall and His Coach Terrence Mahon Talk About London This is all you need to know about Hall's talent. "Lel's finish is proving to be phenomenal, but we can see some weak points in his overall game", says his coach Terrence Mahon.
*Hazel Clark Talks About Women Running 1:53 and Regina Jacobs Stealing Money NBC Sports
Marion Jones Went on Oprah Last Week She's probably angling for a book deal.
*Message board thread on Oprah and Marion
Case Solved: Proof Katie Holmes Cut the NYC Marathon Course A gossip forum spent 30 pages on this and could not resolve it, while other sites like Defamer were still stumped. But we got to the bottom from it in less than 30 posts.
Profile of 86 Year Old Fred Arnold Who Gave the $1 Million for the Fresno State Track
USATF Fresno Meet:
*Recap Amy Acuff had good attempts at the American record in the high jump.
*Results (Not up yet)
*Fresno Bee: Meet a Disappointment at Turnstiles
More Weekend Action:
Italy: Sergiy Lebid Edges by Inches Martin Lel in 10.6km Race in Italy Lel will run the Libson Half then go for glory once again at the London Marathon. Lel won London and NY last year and is currently the top marathoner in the world.
France: Linet Masai, Driss El Himer Win Le Mans XC Races (All in all the races had 15,000 runners. Pretty impresive for cross country)
Russia: Yuriy Borzakovskiy Gets 400, 800 Double in Russia
Carlsbad: Dirba, Fulton Win Carlsbad Marathon But the story for us is the return of Janko Bensa, a friend of ours from Flagstaff, who had not raced in probably 4 years.
New Balance Meet From The Armory Meet Results
*Liliya Shobukhova Runs World Leading 4:31.90 To Win Women's Mile - Andrew Baddely Wins Men's Race In 3:59.29 The women's race was very deep as six women broke 4:35. In the men's, only Baddely and Adrien Blincoe went sub 4. Men's Race Video
*Chanelle Price Smashes US HS Record at 500m The HS star who ran 2:02.38 last year ran 70.30 and broke the old record by more than a second. Race Video

Mumbai Marathon: Mulu Seboka 3-Peats as John Kelai Repeats The win for Seboka was a course record (2:30.03), impressive considering the race finished in hot 85 degree temps. Kelai's win moved his team to the top of the Standard Chartered Bank multi-race standings. T
The Dual
Michigan - Ohio State Rivlary Returns To Track With First Dual Meet Since 1993 - Michigan Wins The meet was fan friendly and a big success. We only wish copetition instead of marks were emphasized more often. Michigan - Ohio St. Dual Meet Results
*Message Board Thrad On How Successful The Meet Was
*Great Pre-Meet Michigan-Ohio State Dual Meet Article On The History Of The Meet and Why It's Being Brought Back. The author sums things up perfectly with the following line: "In a sport that has become too focused on qualifying times and distances, this weekend's iconic meet, "The Dual," returns track and field to its roots in a fan-friendly setting."
Zimbabwe's Wirimai Juwawo Edges Hendrick Ramaala,To Capture Nedbank Half-Marathon The margin of victory was less than 10 secs. Full results here.
British Sprint Hope, Harry Aikines-Aryeetey, Returned To 1st Action After 11 Months Off Due To Injury The former youth superstar is back and Britain is ready to pump him up. His comeback started with a loss as an atrocious start resulted him being 3rd in the final with a 6.72 for 60m.

Bekele Looking To Break World 2 Mile Indoor Record On Feb 16 In Birmingham, England The race will be his last before world indoors.

Ana Guevera Retires You may ask why a distance site thinks a foreign, female 400 meter runner retiring is big news. Well it is. We've spent a lot of time in Mexico and know Guevera is a big, big deal there. She told the president about her retirement before the press. She is retiring as she says the head of the Mexican athletics, Mariano Lara, is corrupt. She said 6 months ago - either he goes or I do and she's sticking to her word right at the start of an Olympic year. Shockingly the IAAF gave Lara its support.
A Good Concept
Olympians, National Record Holders Headline This Weekend's USA vs the World Meet a Fresno State The meet kicks offs USATF"s Visa Championship Series for 2008. We like the fact that it will be a scored meet as the death of scored meets in college has led to a decline in popularity of track.
More on Paula Running London: Paula Radcliffe and Geti Wami to Square off Again in London London never sits on its laurels or its cash and that is why it is the best marathon in the world. Dave Bedford secured the top marathoner ever in Radcliffe and the World Marathon Majors Champ Wami.
*Radcliffe to Use London Marathon as Warm-up for Beijng Dave Bedford, the London director, is expecting that Radcliffe will abandon her front-runing style and practice running tactically in London. Interesting.
*Dave Bedford Was Hoping for a Long Term Deal with Radcliffe But Only Got This Year Guardian
Biggest Overreaction In History
South African Long Jump Record Holder Has Sent Letter To South African Athletics Asking That She Not Be Selected To the Olympic Games Apparently her training hasn't been perfect but they are 7 months away. "In all the years that I have been involved in athletics I have never received a request from an athlete not to be selected for an Olympic squad."
CEO Masback to leave USA Track & Field at End of January The search firm likely won't start interviewing replacements until mid-February.
The Pro Indoor Season is Fast Approaching:
Things kick off in Fresno next week at some new meet.
*Kara Goucher, Jenn Stuczynski, Reese Hoffa, Khadevis Robinson and Nick Symmonds Set for 2008 Reebok Boston Indoor Games
*Reese Hoffa vs Adam Nelson, Brad Walker vs Toby Stevenson at 2008 Millrose
More On Kate O'Neill's Win at Women's US Half Champs in Houston Defending champ Elva Dryer dropped out at mile 9.
Paula Radcliffe Running Flora London Marathon Seriously they must have an endless supply of money in London.
Drug News: Dwain Chambers Trying to Make another Comeback Guardian
*Sue Mott Editorial on Marion Jones and Dwain Chambers
Houston: US Half Champs: James Carney and Kate O'Neill Win First USA Titles at 2008 Aramco Houston Half-Marathon Another good run for Carney at the 20k/half marathon distance. But you shouldn't be surprised by either winner as Carney has run 27:43 for 10k and Kate O'Neill made the Olympics in 2004.
*Results
Full Marathon: Dire Tune, 2:24:40, David Cheruyiot Wins for 3rd Time Impressive run for Tune that netted her $35,000. Cheruyiot was upset the rabbits didn't let him get under the 2:10 barrier.
*Results
Arizona: Michael Aish Wins PF Chang's Rock N Roll, Adanech Zekiros Repeats as Champ in 2:31 Course Record $20,000 for the winners
*2008 Rock N Roll Arizona Marathon Results
Drug/Legal News: *Justin Gatlin Hires Floyd Landis' Legal Team for Appeal of His Decision
*Torri Edwards Doesn't Want to Comment on Marion Jones' Suspension
*Michael Johnson on Marion: She's Finally Paying for Poor Decisions
*Seb Coe Hopes Marion's Situation Means American Track and Field is Finally Taking Drug Problem Seriously
*Floyd Landis Appeal to Be Heard in March
Leonard Mucheru Wins Tiberias Marathon in Israel in Record Time for 2nd Time and $40,000 He's the guy who got stripped of his Bahraini citizenship for winning this race last year.
Blade Runner Pistorius Says He Will Appeal if IAAF Bans Him from Olympics
400m Hurdler Star Bershawn Jackson Runs 1:55.47 800
Marion Jones Gets 6 Months in Prison Once America's hero, her life is now in shambles. She got a harsh sentence. 6 months, 2 years, supervised probation, and 400 hours of community service. But she did lie to the feds 3 years apart and for the American public for years. "Athletes in society have an elevated status. They entertain. They inspire. And perhaps most importantly, as role models for children around the world."
-Judge Kenneth Karas before sentencing Marion Jones to 6 months in prison on Friday
*IAAF Wants Marion Jones to Preach to Kids about Drugs When She Gets Out of Jail
*Denise Lewis Says Marion Jones' Punishment is Fair
*NY Times Article on Jones Before Sentencing "It is sad, but people like Marion Jones and Barry Bonds are also victims of an establishment that not only allowed drug use but quietly condoned it. They allowed the idea to spread that everyone else is doing it." -coach Pat Connoly
*Message board thread on sentence
Window Dressing: Baseball, NFL, USOC, USADA Come Together to Give $10 Million to Fight Doping It's sounds impressive until you realize it is $3 million per organization over 4 years. So MLB and NFL, which bring in $6 billion a year, are contributing $750,000 a year which is the price of a 1 player who sits on the bench all year and an amount equal to .0125% of annual revenue (yes 1/100th of 1 percent). A total joke. Meanwhile they take in hundreds of millions of dollars a year in government subsidies and both have antitrust exemptions.
Footlocker XC
Girls: 2007 Footlocker Girl Recap: Ashley Brasovan Wins
Brasovan the LetsRun.com darkhorse pick for the meet came out on top as she stayed off of the suicidal opening pace set by Jordan Hasay and rallied for the win over the final mile. Next year, the past 3 champs will all be back to race one another for supremacy.
*Results
*Foot Locker 2007 Webcast Archive
*2007 Foot Locker Girls Race Photos
*Photos of All 40 Footlocker Girls
*More Post Race Coverage: Dyestat, Milesplit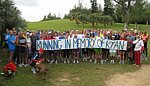 Ryan Shay Run in Bermuda a Huge Success
Organizers Ashley Couper Estwanik and Chris Estwanik were expecting a handful of people, but instead hundreds showed up.
UK Doping News: Paula a Bit Disappointed Christine Ohuruogu Didn't Do More to Get to Her 2nd Missed Test
*UK May Get an Independent Drug Agency
Cuban Hurdling Star Dayron Robles Only 21
Nike Trying to Buy Adidas (and Reebok)? That's the rumor, but that doesn' t seem to make sense as somehow Asics is in the talks as well and Asics has a market cap of $3 billion, 5 times smaller than Adidas (which owns Reebok) and 10 times smaller than Nike. Nike's purchase of Adidas would face a lot of antitrust scrutiny.
Head of UK Athletics Says Bad Press for Ohuruogu Was Her Own Fault
Brooks #1 in Specialty Running

Nike Team Nationals
Chris Derrick Wins & Leads Team To 2 Point Win - Fayetteville Manlius Repeats On Girls Side The power of letsrun.com was on full display as letsrun.com fan Derrick got the individual and team title by handing Footlocker South champ Colby Lowe his first loss of the year. The FM girls, who are located less than an hour from LRC headquarters, repeated. Coincidence? We think not.
*Rewatch the Races on Dyestat
*Runnerspace.com the newest running social network site has a lot of Videos
*More Coverage from MileSplit.Us
Footlocker CC Road Race West Regionals
*German Fernandez Wins as Jordan Hasay 3-Peats Fernandez followed up his unreal performance from states last week to make a statement that he may will be tough to beat next week.. The race was run on a road course due to rain. Funny we thought that running in all conditions and all terrain was the definition of xc.
Dreams Become Reality
"Now, when I watch the final mile of the race part of me gets embarrassed at my enthusiasm as it is very uncharacteristic of my nature, but part of me remembers what I was feeling when I was out there. After years of struggle I was realizing my dream. It was overcoming all the hard times that made that moment so sweet and sharing it with my friends, family; and teammates made it even sweeter. I will never forget running through Central Park that fall morning, running through my sanctuary."
-Ryan Hall talking about his stunning run at the 2008 Olympic Marathon Trials. To watch it again click here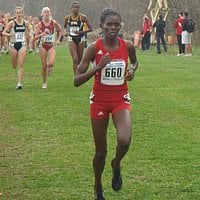 NCAA Women:
LetsRun.com Women's Recap: Stanford Three peats, Kipyego Dominates Sally Kipyego showed she is still head and shoulders ahead of the competition and Stanford showed there was a reason they were #1 in the country all year. Plus we take a look at next year's NCAAs. The Pac10 is so tough Stanford could go from three peating at nationals to 4th in their conference.
*Results:
*Women's Team Results
*Women's Individual Results
*LetsRun.com 2007 NCAA Cross Country Women's Photo Gallery
More: Sally Kipyego Cruises to Another NCAA XC Crown www.tribstar.com
*The Oregon Women Hadn't Made NCAAs Since 2000 and They Leave the NCAA Runnerups www.oregonlive.com
Olympic Champ Noguchi Wins Tokyo Marathon in 2:21:37 She booked her ticket to Bejing with the win.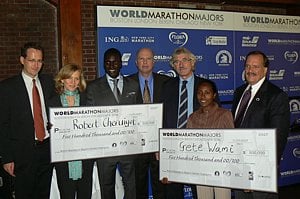 Robert Cheruiyot and Gete Wami Honored With Inaugural World Marathon Majors Titles and Their $500,000 Checks in NYC Both athletes were very humble as they accepted their prizes and were already focused on the future instead of spending their paydays. Cheruiyot is the greatest rags to riches story in sport. Text, photos and video.
*NY Times Article on World Marathon Majors Awarding $500,000 to Cheruiyot and Wami
*London Director Dave Bedford Expects World Marathon Majors to Raise Purse
LaSalle Bank Chicago Marathon Women
Unbelievable
Adriana Pirtea Blows It
Just watch the video above. Shorter video here if you're impatient
*Chicago Tribune Recap of Ivuti's Narrow Win
Adriana Pirtrea, a runner basically no one has heard of (including ourselves) (she did finish 2nd at an NCAA indoors once), was on her way to winning the Chicago Marathon. She had been clear of Berhane Adere for miles. Pirtrea, as she took the final turn, was high fiving the crowd. She had a 15 second lead with 58 seconds of runing left. Little did she know that Adere had overcome whatever problems she had had and was quickly making up ground. Pirtrea never looked back and was strolling into the finish thinking about her career changing win. Meanwhile, Adere was in an all out sprint on the other side of the road. She flew by Pirtrea and Pirtrea had no chance to respond. A truly incredible turn of events as Adere made up a 15 second deficent in 47 seconds. Watch it to believe it.
*Former Yalie Kate O'Neill 3rd in Her Debut
*Wheelchair Race Decided by 1 Second All the races in Chicago were close.
AL OERTER 1936-2007 The death of this legend basically is being ignored in the US but thankfully the NYTimes gave him the homage he was due in this tremendous article by Frank Litsky on Oerter. And we like Oerter's anti drug stance and honesty (admitting to trying roids in 1976). When he quit competitive throwing he said, "The drug culture had taken over."
*Daily Telegraph in Britain Remembers Al Oerter
*Kansas City Star Remembers Al Oerter
*More Oerter: *Message Board Thread
*More on Oerter from Florida Paper
*Article on Oerter and His Painting: "I know this won't sound right but painting is the same dadgum thing I found in training for the Games"
LetsRun.com 2007 World's Coverage:
*Sunday Homepage Ndereba marathon
*Saturday Homepage
*Friday Homepage Tyson Gay
*Thursday Homepage Lagat
*Wednesday's Homepage Lagat
*Tuesday's Homepage Bekele 10k
*Monday's Homepage Tyson Gay
*Sunday's Homepage Dibaba/Goucher 10k
*Saturday's Homepage Kibet Marathon
LaSalle Bank Chicago Marathon Men
Unvelievable:
Invuti Wins Unbelievable Finish in Chicago Words don't do it justice just watch the video above.
*Chicago Tribune Recap of Ivuti's Narrow Win
It's hard for words to describe the greatest finish in (Chicago) marathon history. It came down to two time world champ Jaouad Gharib and former track/xc star Patrick Ivuti, fresh off his 59:27 half marathon. Gharib surged ahead going up a slight incline down the finishing straight. Ivuti then battled back and took the lead on the downhill. Gharib dug back and retoook the lead as they barreled towards the finish and the two guys still standing there with the finish tape which is only about 5 feet wide. Ivuti surged back right at the finish and it was too close to tell but Ivuti got the win. Hot weather took its toll on everyone.
*Video: Patrick Ivuti Talks About His Narrow Win In Chicago