Sound Running Results: Grant Fisher's 13:02.53, Emily Sisson's 14:55.82 Highlight 2021 Sound Running Invite
by LetsRun.com
March 6, 2021
Results for tonight's 2021 Sound Running Invite in California appear below. The results are via FinishedResults.com. You can watch a video replay of the meet here.
Talk about the races on our messageboard.
Men's 5000 (The final 2 laps wouldn't fit on the page. The Final 2 lap splits appear here. Fisher closed in 61.64 and 55.38.)
Article continues below player.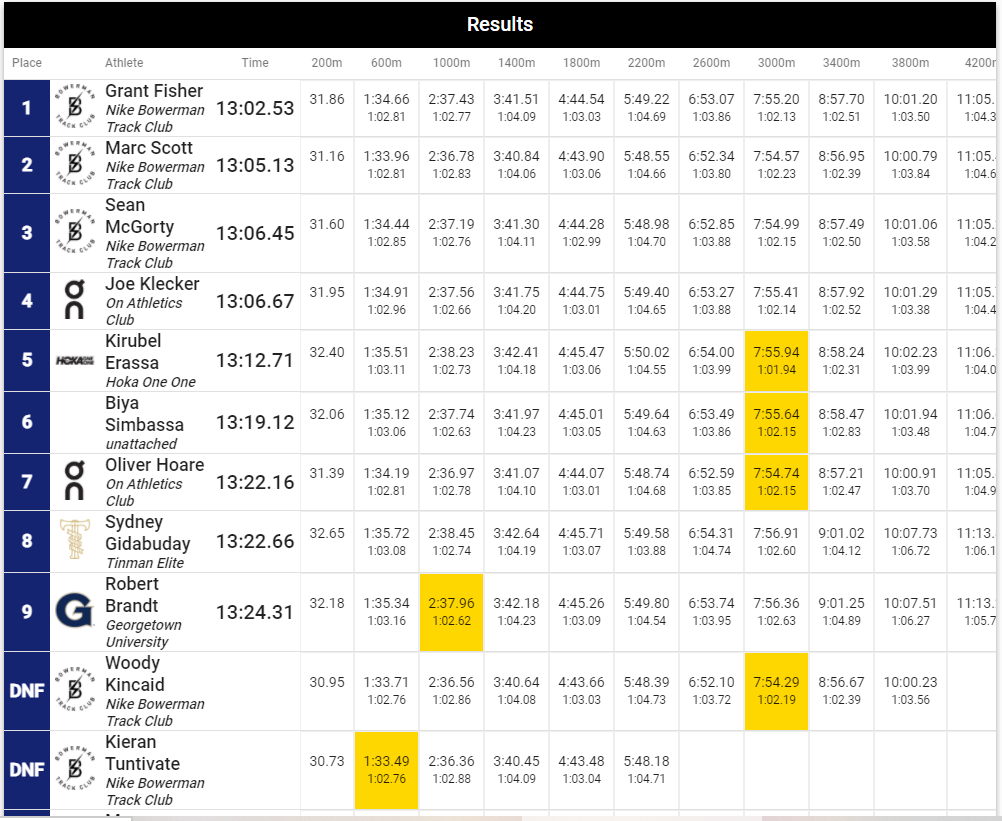 Women's 5000 (Final 2 laps appear here. Sisson closed in 69.80 and 67.65)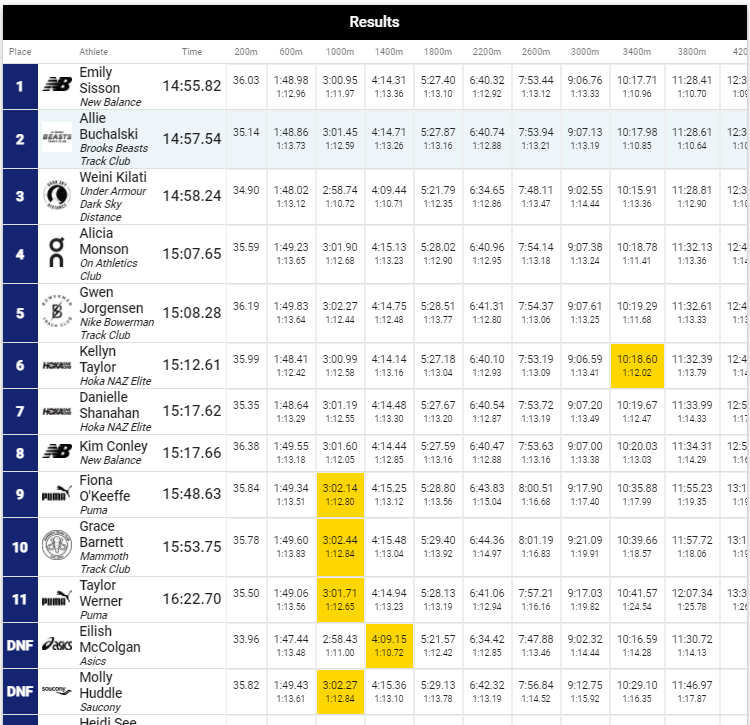 Men's 1500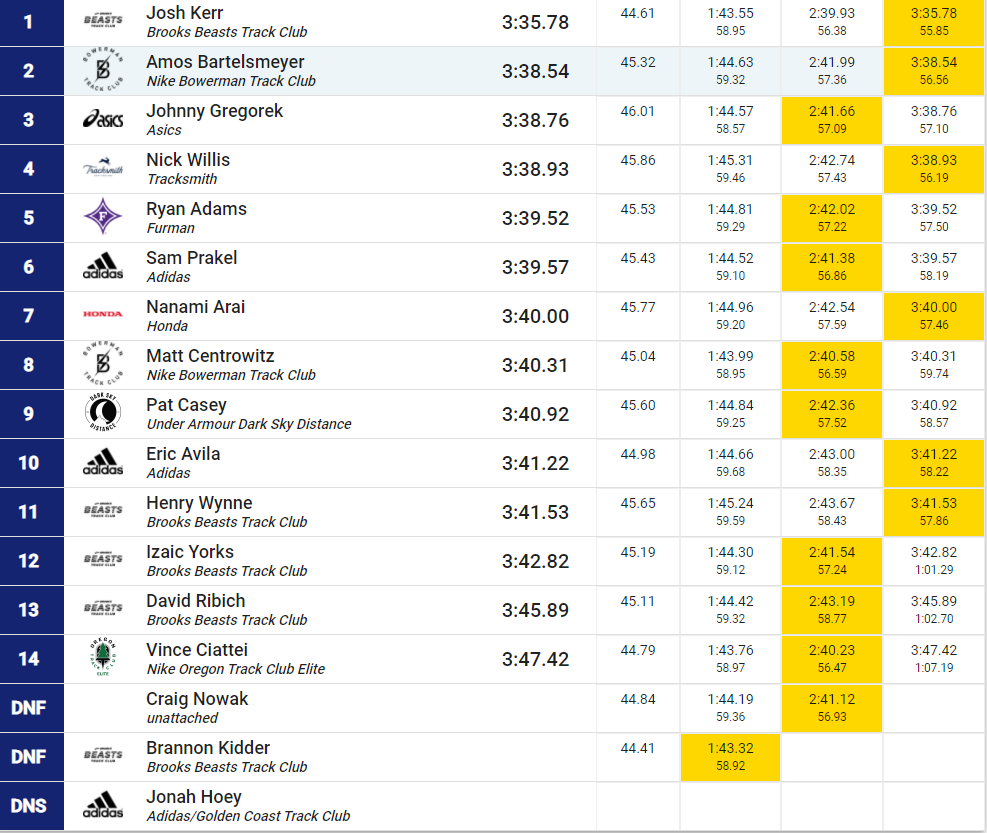 Women's 1500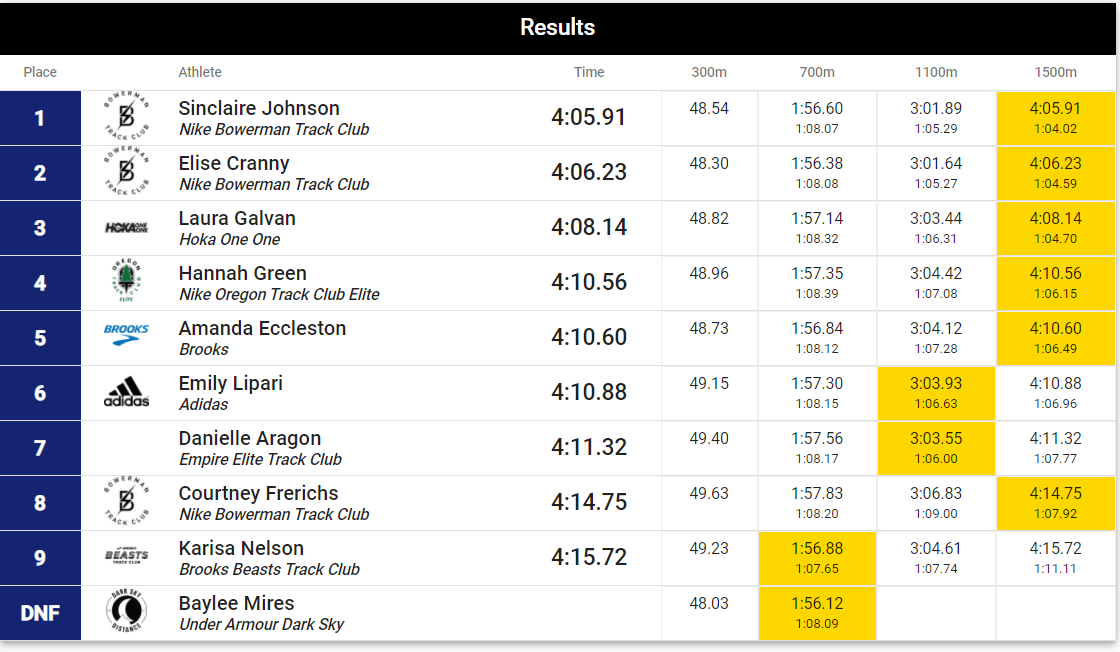 Men's 800

Women's 800