Could the Men's 10,000 and Women's 5000m Record Both Fall? NN Valencia WR Day Preview: Cheptegei & Gidey Target History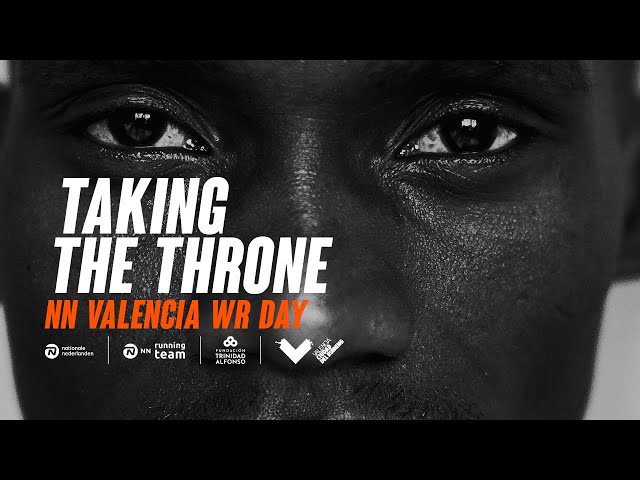 October 07, 2020
By Jonathan Gault
October 6, 2020
2019 was the year of world titles for Joshua Cheptegei. He's hoping 2020 will go down as the year of world records.
You could argue it already deserves that title. After claiming his first world titles last year — in cross country and at 10,000 meters on the track — Cheptegei has already broken two world records in 2020. The first, in which he ran 12:51 in Monaco in February to become the first man to run under 13:00 for five kilometers on the roads, drew some headlines but was nothing new for Cheptegei, who had already broke road records at 10k and 15k.
Article continues below player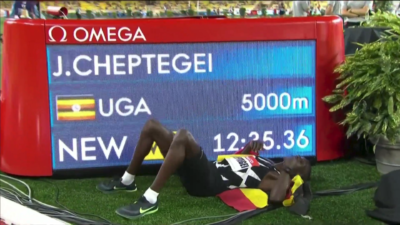 But his second record of 2020 set the sport on fire. In running 12:35.36 to erase Kenenisa Bekele's 16-year-old 5,000-meter world record, Cheptegei took down a mark that had never been seriously challenged and vaulted into a new level of stardom. The question was no longer whether he was the best distance runner in the world, but whether he could one day attain a title Bekele currently holds: greatest distance runner of all time.
That's a goal Cheptegei has been chasing ever since he won the 10,000 meters at the World Junior Championships at Hayward Field way back in 2014. And if he can usurp Bekele's 10,000 record of 26:17.53 — his target Wednesday in Valencia, Spain, at what is being dubbed "NN Valencia World Record Day" — he'll draw one step closer to that aim.
Cheptegei's pursuit of history is the biggest storyline on Wednesday, but he won't be the only athlete trying to break barriers in Valencia; American Shadrack Kipchirchir is also entered and seeking to become just the third American under 27:00. And immediately preceding the main event, Ethiopian star Letesenbet Gidey, the reigning World Championship silver medalist over 10,000 meters, will attempt to break the 12-year-old 5,000 meter world record of 14:11.15 held by countrywoman Tirunesh Dibaba.
Here's what to watch for in Valencia on Wednesday.
*TV/streaming information *Entries *All LRC coverage of NN World Record Day
Schedule
3:34 p.m. ET: Women's 5,000
3:55 p.m. ET: Men's 10,000
Can Cheptegei break another Bekele WR?
Cheptegei arrived in Valencia on Sunday afternoon, and while the journey wasn't quite as circuitous as the 40-hour odyssey that took him from Uganda to Monaco in August, it still involved a five-hour drive from his training base of Kapchorwa to Eldoret, Kenya, and three flights (Eldoret –> Nairobi –> Amsterdam –> Valencia). Now that he's in Spain, he feels at home. He has already broken one WR in Valencia (the 10k road mark last December) and has plenty of fans in a city quickly becoming known as one of the globe's finest running cities.
"He's jogging in the morning in the park, and people are recognizing him, shouting his name, clapping for him," says Cheptegei's agent Jurrie van der Velden. "He's a small celebrity over here, and for him it's really welcoming and feeding him energy. It's a good thing for him to be here."
There are three factors that determine whether an athlete will break a distance world record: fitness, pacing, and conditions. So let's break each of them down for Cheptegei.
Fitness
This is the easiest to judge before the race. While Cheptegei's track pb for 10,000 is just 26:48 — more than 30 seconds outside his target time — his last five 10k's have all come in championship races. He hasn't run a 10k for time since the 2015 Pre Classic, when he was 18 years old. He's also run 26:38 on the road in December, and he's in better shape now. Consider: Cheptegei ran 12:51 for 5k on the road in February and 12:35 on a track in August, a 16-second improvement. Double that and subtract from Cheptegei's 10k time in December and you get 26:06.
Assuming Cheptegei is in the same kind of shape as he was eight weeks ago when he ran his 5k world record, he should be sufficiently fit to break the record. Back when Bekele set the 5,000 WR of 12:37.35 in 2005, he ran 26:20.31 for 10k eight days later. World Athletics' scoring table say Cheptegei's time in Monaco is worth 26:13 for 10k.
Cheptegei was forced to quarantine for 14 days upon his return to Uganda in August, which prevented him from participating in full training, but van der Velden says it wasn't an issue as his body needed to recover from his WR effort. Since then, workouts have progressed well. Cheptegei shared his last "special session" before the attempt on Instagram on September 26 (2×1000, 3×800, 4×600, 5×400, 6×150), and van der Velden says his last hard session before leaving Uganda at the end of last week consisted of five 1000m reps, dropping from 2:43 to 2:30ish at the end (remember, that's on a rough, uneven dirt track at 6,200 feet).
Pacing
Save for 2005 Kenenisa Bekele hopping in a time machine and pacing Cheptegei himself, the setup in Valencia couldn't be much better. His first two pacers, Dutchman Roy Hoornweg (tasked with hitting 1500 in 3:55) and Australian Matthew Ramsden (3000 in 7:52) both did a good job pacing Cheptegei's 5k WR and will reprise their roles here.
The final pacer has the hardest job as the target pace at 5000 meters is 13:05, a time only seven men have bettered in 2020. Fortunately, the organizers have wrangled one of those men to do it: Kenya's Nicholas Kimeli, who ran 12:51 for second behind Cheptegei in Monaco and owns the world lead at 10,000 this year (26:58). Most recently, Kimeli ran 13:08.32 at 5,800 feet at the Kip Keino Classic in Nairobi on Saturday, the fastest 5k ever at altitude. He is very fit, and towing Cheptegei through 6k on WR pace — his assigned task — is well within his capabilities.
The greatest pacer, however, might be Cheptegei himself. In Monaco, he ripped off 60-second laps with staggering consistency, never varying by more than half a second over the final 2k. In Valencia, 63 will be the key number: 63 seconds per lap works out to 26:15, just under the current record. Should he require them, Cheptegei will also have the Wavelight bulbs (expected to be set to 26:15 pace) on the inside of the track to use as a guide, though their biggest benefit may come early in the race in ensuring that his pacemakers don't go out too hard.
Conditions
The good news: the weather in Valencia should be better than it was when Cheptegei broke the 5k WR in Monaco. That day, the temperature was 79 degrees with a dewpoint of 69; Wednesday's forecast calls for 71 with a dewpoint of 64 in Valencia when Cheptegei will take the track at 9:55 p.m.
The bad news: that's still not ideal for distance running. When Bekele set the current record in Brussels on August 26, 2005, conditions were almost perfect — 55 degrees and a dewpoint of 50.
The main thing to remember here is that the weather doesn't need to be perfect for a world record — but the more challenging the conditions, the fitter an athlete has to be to break the record. When Bekele broke the 10k record for the first time in Ostrava, the weather was similar to what Cheptegei will face on Wednesday. Yet he was so fit, it didn't matter.
That's the hope this time around as well. After Cheptegei's WR in Monaco, his coach, Addy Ruiter, told World Athletics he believes Cheptegei was in 12:30 shape that day, which was important because "we knew the likely hot conditions he would face in Monaco would slow him down a little."
Van der Velden admits now that the circumstances in Monaco were "challenging," but, thanks to his superior fitness, Cheptegei was able to overcome them.
"We knew he had a buffer and we were confident," van der Velden says. "And we know that's the case for Wednesday evening as well."
JG Prediction
Last time, I bet against Cheptegei and he made me look silly. I'm not making the same mistake again. Cheptegei is a better 10k runner than 5k runner, he's in monster shape, and he's got a great team of pacers plus Wavelight. And then there is this quote from Cheptegei in Monday's pre-race press conference.
"[The record] is hard, but of course I am also harder. I have shown in different terrains. I have shown in cross country, I have shown in 15 kilometers on the road. I showed in Monaco in February over 5k on the road. And of course still people never believed that I could come close to the 5,000 meters world record. Now I have it and the next goal is to try and break the 10,000 meters world record."
The record is hard, but I am harder. What a line. That record is history.
Kipchirchir chasing sub-27:00
Ten years ago, Chris Solinsky became the first American to break 27:00 for 10,000 meters. You may have heard about it. A year later, Galen Rupp ran 26:48 in Brussels, and to this day, they remain the only two members of the US sub-27:00 club. On Wednesday, Shadrack Kipchirchir will attempt to join them.
It's definitely a possibility. Kipchirchir owns a personal best of 27:07 from the 2017 World Championships, and he's been in good form so far in 2020. Back in February, he took 10 seconds off his 5k pb by running 13:08 in Boston. And most recently, he clocked 13:39 at 5,300 feet of elevation in Boulder on September 19, which is worth 13:15 according to the NCAA conversion calculator.
Sub-27:00 will require better fitness than 13:08 or 13:15, but Valencia is the race Kipchirchir has been gearing his training around. Exactly how long that has been the case is unclear — van der Velden, who also represents Kipchirchir, says he has known about the race since July, whereas Kipchirchir's coach Scott Simmons told LetsRun they've been working on a shorter timeline.
"Shad is ready for an AR attempt," Simmons wrote in a text message to LetsRun.com. "Of course, the build up hasn't been perfect as we only had a five-week notice. But he was already semi-fit, and we did some good work and some unique use of altitude. If the race is paced well, we think he can go sub-27."
Pacing shouldn't be an issue. There will be three pacers leading a group targeting 27:00 pace — 3:38 man Abderrahman El Khayami of Spain, and Australia's Ryan Gregson (3:35/7:53/13:25 this year) and Stewart McSweyn (3:30/7:28/13:09 this year). McSweyn, originally, was set to race in Valencia rather than pace, but now his plan is to pace this and race a 5,000 in Hengelo on Saturday, where he will presumably chase the Australian record. That plays right into the hands of Kipchirchir, who now has one of the world's best distance runners to take him through 5,000.
JG Prediction
I don't think Kipchirchir gets under 27:00 (and Rupp's American record of 26:44.36 is totally out of the question). McSweyn is only going halfway, and once he steps off, it will be up to Kipchirchir (or maybe 13:10/27:47 guy Stephen Kissa of Uganda) to keep the pace going. I think that's too big of an ask. Solinsky and Rupp were studs, but even they had guys to follow for almost all of their sub-27:00 races. Kipchirchir is a fine runner, but going it alone, in less than ideal conditions, may be beyond his abilities.
Gidey goes for 5,000 record
Once the meet added a women's 5,000, there was some question as to whether Letesenbet Gidey would target the world record. Gidey answered that query definitively in Monday's press conference.
"I think I will break the record," Gidey said. "…For six years, I have aimed for this world record. I prepared very hard for Wednesday."
There are arguments for and against the 22-year-old Ethiopian. Working in her favor: her personal bests compare favorably to Tirunesh Dibaba's when she set the WR in 2008.
Comparing Dibaba's 2008 PBs to Gidey's 2020 PBs
| | | |
| --- | --- | --- |
| Event | Dibaba PB | Gidey PB |
| 1500 | N/A | 4:11.11 |
| 3000 | 8:29.55 | 8:20.27 |
| 5000 | 14:27.42i | 14:23.14 |
| 10000 | 30:15.67 | 30:21.23 |
Two more things worth noting there. First, Gidey's 1500 and 10k pbs are misleading. She ran her 30:21 pb in last year's World Championship final, but her final 1500 there was 4:03. If it weren't for Sifan Hassan, everyone would have been going nuts for Gidey after that race.
Second, Gidey's most impressive performance isn't listed above. One month after her run at Worlds, Gidey ran a world 15k record of 44:20 on the roads, which we described as perhaps the most remarkable performance in the history of women's athletics. 44:20 is worth 1319 points on World Athletics' scoring tables — equivalent to a 13:42 5000 or 2:11 marathon — and Gidey's final 10k in that race was 29:13. The final 10k was downhill, so her split was worth more like 29:40. But even to split 29:40 — after an uphill first 5k of 15:07 — is insane. If you put the Gidey of November 2019 in this race, she'd have a great shot to break the world record.
Instead, we've got the Gidey of 2020, who has raced just once — she ran 14:26 in Monaco on August 14, where she was beaten convincingly by Hellen Obiri, who put four seconds on her over the final 200. That result is our biggest concern, as fifteen seconds is a lot to make up over eight weeks. Many Ethiopian athletes struggled to train early in the summer due to COVID-19 and the riots breaking out across the country. With another two months of training under her belt, she could be significantly fitter.
One last thing on Gidey. If she breaks the world record, it will require her to do something she hasn't done in over four years: win a 5,000-meter race. Since her win at the Catalan Championships in Barcelona in June 2016, Gidey has raced 12 times over 5,000 meters and won none of them. Even in her pb race in Rabat in 2018, her 14:23 was only good enough for third. It would be pretty incredible for someone who has never been the fastest in the world at 5,000 to suddenly become the fastest of all time.
JG Prediction
Based on her run in Monaco, the safe bet here is no, but I have a good feeling about Gidey. She's a humongous talent — she won the junior race at World XC twice — and flashed WR potential at the end of 2019. She's also got some great pacers in Spain's Esther Guerrero (1:59/4:03 this year) and steeplechase WR holder Beatrice Chepkoech (8:22/14:39 pbs), who will try to get her through 3k somewhere in the 8:30-8:35 range.
I also don't think Gidey would bother putting this race on the schedule and hype it up in the press conference if she didn't believe she had a legitimate shot at the record. I'll go out on a limb and say Gidey gets it on Wednesday.