2020 Olympic Marathon Trials Preview Podcast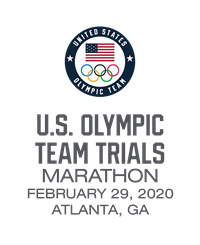 February 29, 2020
By LetsRun.com
February 27, 2020
Our weekly LetsRun.com Track Talk podcast is here (subscribe here).
The Olympic Marathon Trials are Saturday and they are loaded. The women's side has Jordan Hasay and Emily Sisson but is wide open with Des Linden, Sara Hall, Kellyn Taylor, Molly Huddle, Aliphine Tuliamuk, Stehanie Bruce, Emma Bates Ulmer, and Sally Kipyego.
Article continues below player
The men's side has a big four of Galen Rupp, Leonard Korir, Jared Ward and Scott Fauble but should they falter is deeper than the women's field with guys like Abdi Abdirahman and Bernard Lagat.
We've also got a special race week podcast with all the NAZ Elite Pros that dropped yesterday here.
This podcast is sponsored by HOKA ONE ONE. Seventeen HOKA athletes are running the Marathon Trials and LetsRun.com is profiling them all. From the dreamers, to the contenders, to the mountain men and women, get inspired by their stories and get some training advice in our HOKA ONE ONE Takes on the Trials coverage here.
Show notes below player:
Show notes: [4:00 ]We love the Olympic Marathon Trials / Remembering the 2000 Trials
[7:41] Yulimar Rojas breaks world triple jump record/ Ababel Yeshaneh upsets Brigid Kosgei to break world half marathon record
[12:00] Tokyo Marathon preview / Could the Tokyo Olympics actually be cancelled?
[19:42] Women's Olympic Marathon Trails preview: What a field: Emily Sisson, Jordan Hasay, Des Linden, Sara Hall, Molly Huddle, Kellyn Taylor, Sally Kipyego, Emma Bates, Aliphine Tuliamuk, Stephanie Bruce.
[32:55] Women's picks
[45:05] The Course
[48:24] Men's Preview: The Big 4 of Galen Rupop, Leonard Korir, Jared Ward and Scott Fauble vs everyone else including old guys Dathan Ritzenhein, Bernard Lagat, and Abdi Abdirahman
[63:33] Alberto Salazar segment
[72:13] Can Jared Ward take down Galen Rupp?
[75:04] Men's picks
[78:36] Alphaflys at the Trials
Got an audio question / opinion for the podcast? Call 844-LETSRUN (538-7786) and hit option 7.