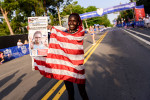 Aliphine Tuliamuk represents the American dream. Can she cap it with a spot on the US Olympic team?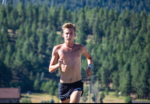 Sid Vaughn may not have run 2:09 and 2:11 like his two training partners, Scott Fauble and Scott Smith, but he's aiming big for his first marathon as part of HOKA NAZ Elite.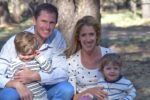 Stephanie Bruce has nearly done it all in the sport. But two big things remain. Conquering the marathon and making an Olympic team.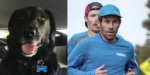 Scott Smith is dreaming of the Olympics.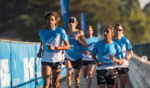 Rajpaul Pannu started running to lose weight in high school. Now he'll be toeing the line at the 2020 Olympic Marathon Trials in Atlanta. Read his cool story.
Tyler Andrews has a true where your dreams become reality story as he didn't break 18 minutes for 5k in high school and now is training with Kenyans in Ecuador and running the Olympic Marathon Trails and winning US championships.
Jim Walmsley is an ultrastar but he's never run the marathon until now.
This HOKA field rep recruited by Pete Julian in college first made national news by face planting in a steeple pit, but has been climbing up the distance ranks since.
Who says you can't be an Olympic Marathon Trails qualifier and have a very important job? Meet Liza Reichert.
Meet the two-time Trials qualifier who has never broken 2:20 in a marathon. Will the hills of Atlanta result in a big breakthrough for this US Mountain team member? Not only does he work a full-time job, he also has a cool side hustle.
Learn how Boyal has progressed from being cut twice in college, to being a walkon, to a conference champion, and now a US Olympic Trials qualifier. Read his incredible story.
During her 1st week of HS track practice, Zerrener was told she "ran like Shalane Flanagan" and she's been hooked ever since. After a college career that saw her finish top 10 at Pac 12 xc twice, she's quickly moved up to the marathon.
The flight test safety engineer has been running since age 2-3. Now 38, the Hoka Aggie is still running up to 140 mpw as he's getting ready for his 4th Olympic Trials.
The former high school star is our first HOKA ONE ONE Trials Athlete of the Day. After being told by doctors she would never "run again, let alone compete, after being diagnosed with osteoporosis and having 4 femoral stress fractures" she's become a professional trail runner and 2x Olympic Marathon trials qualifier just a few years later. (Sponsored).

Worldwide (Sponsored by HOKA ONE ONE)
February 1, 2020 to February 29, 2020
Get inspired by the HOKA ONE ONE team Taking on the Trials
Outside Letsrun
No outside links found.
In The Past
Related Events