Questions & (Some) Answers: Galen Rupp Meets the Press Ahead of 2019 Chicago Marathon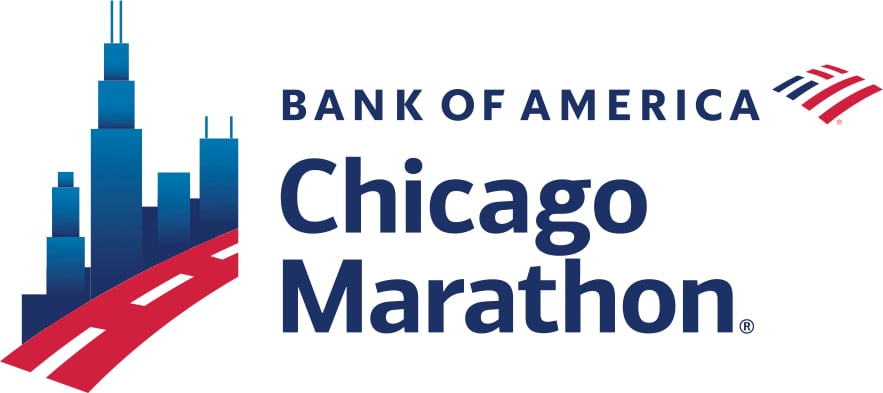 October 13, 2019
By Jonathan Gault
October 11, 2019
CHICAGO — When Galen Rupp strode to the podium for the 2019 Bank of America Chicago Marathon press conference this morning — his first public appearance since all of this began — he was not trailed by any "black clouds." He wore a neon lime green pullover, long black athletic pants, and a pair of bright pink Nike Vaporflys, all conspicuously logo-free, save for the ubiquitous Nike swoosh. The questions posed to him by moderator Tim Hutchings centered around Rupp's recovery from Achilles surgery in October 2018 and Sunday's marathon, which will serve as his first race in a year.
There was nothing about Alberto Salazar, Rupp's coach of the past 19 years who was handed a four-year ban from the sport by USADA on September 30. Nothing about Dr. Jeffrey Brown, the disgraced Houston endocrinologist who treated Rupp and also earned a four-year USADA ban. Nothing about the Oregon Project, the elite training group built around Rupp that Nike CEO Mark Parker disbanded last night.
Article continues below player
Earlier, race director Carey Pinkowski had addressed the elephant in the room, but even then, the subject was handled delicately; Salazar's name was not even mentioned.
"We support the [USADA] decision," Pinkowski said. "…It's a moment in time. It's front and center here in Chicago, obviously. A lot of emotion. It's been years in the making. And I think from this point forward, we can make some significant strides toward a clean sport."
If you had somehow managed to avoid every kind of mass communication network in existence for the past two weeks, it might have seemed like a pretty normal day.
But nothing about Rupp's current situation is normal. The allegations against Salazar, which had hung in the air for the past four years, are no longer allegations but evidence in a case that led to a conviction for three separate anti-doping violations. Salazar, who described Rupp as "more like a son to me than an athlete," who has dictated almost every point of Rupp's professional life as the only coach he has ever known, can no longer advise him. Rupp, the face of the Oregon Project for the better part of two decades, will no longer wear its gear, because it no longer exists.
This is a situation Rupp would rather not address.
"I want to focus on the race on Sunday," he said, in one form or another, half a dozen times on Friday.
Fine, then let's address it for him. When was the last time Rupp had contact with Salazar?
"I haven't had any contact — professional contact, sport-related contact — with him since the announcement came out," Rupp said.
So, any contact?
"I just answered that."
(He didn't).
When did Rupp learn that Salazar — who was closer to Rupp, by far, than any of his other athletes — had been charged with anti-doping violations by USADA in June 2017?
"I read about it on the news, I think like everybody else," Rupp said.
Really? Hell, Craig Engels knew about it in January, and Salazar doesn't even coach him directly. Salazar never breathed a word about it to Rupp for two years?
Editor's note: A messageboard poster has pointed out that Jonathan Gault had reason to be incredulous when Rupp told him he learned Salazar had been charged only via the news media as that's simply not true: Rupp testified in Salazar's arbitration hearing. Either Rupp was lying or he wasn't listening and thought Gault was asking about when he learned that Salazar had been convicted.
"I've made a statement about this report and I don't really want to comment on it anymore," Rupp said.
That statement reiterated what Rupp has maintained since the allegations against Salazar became public in 2015: he is for clean sport, he has never taken a banned substance, he supports Salazar and has seen him take "great care to comply with the WADA Code."
Rupp is back in Chicago — a Nike-sponsored race — for the third consecutive year, his invitation coming long before the Salazar ban was announced. He won this race two years ago and will, most likely, finish as the top American on Sunday for the third consecutive year. But not everyone in Chicago is happy to see him.
I asked HOKA ONE ONE NAZ Elite head coach Ben Rosario, whose athletes Scott Smith and Stephanie Bruce will race in Chicago, whether he had any issues with Rupp's presence.
"I would say that I do have a problem with it because he has yet to be punished and his coach has," Rosario said. "We, often in this sport, are up in arms when an athlete is punished but not the coach or not the agent. In this case, it's the opposite. The coach has been punished but not the athlete, and I'm not quite sure why that's the case."
Rupp has not been charged with any anti-doping rules violations and has never failed a drug test. His name was mentioned 54 times in the decision on Salazar rendered by the American Arbitration Association, but USADA could not prove that the L-carnitine infusion Rupp received in January 2012 was over the 50ml limit. He was, tangentially, involved in one of the violations Salazar was convicted for — Salazar emailed Rupp, Dathan Ritzenhein, and Alvina Begay that they had received an injection when in fact they had received an infusion, which was ruled as tampering with the doping control process.
But for Rosario, it is impossible to separate Salazar and his star pupil.
"I understand the difficulties of these things legally," Rosario said. "But if the arbitrators, USADA, determined Alberto Salazar was guilty of these things, I just don't think that you're making some kind of giant leap to believe that Galen Rupp was involved in some of these things along the way."
More common is the sentiment expressed by Andrew Bumbalough of the Bowerman Track Club (another Nike-sponsored team), who will run his fourth marathon in Chicago on Sunday.
"If a coach is banned, I feel like there's probably a good reason for that. He's been with him for a very long time, but I don't know that it's my place to cast judgment," Bumbalough said. "If nothing's come out, then I just hope that I can line up and compete against Galen on Sunday as best I can and he's just one of the other Americans on the line that I hope to beat."
Parker Stinson, another member of the men's elite field who is sponsored by Saucony and coached by Rupp's former NOP teammate Ritzenhein, also preached due process.
"If Galen has done something sketchy, that's up to [USADA] to judge and decide," Stinson said.
***
Lost in all the commotion surrounding Salazar's ban and the dissolution of the NOP is this: Rupp has a race to run on Sunday. He hasn't raced since finishing 5th in Chicago last year in 2:06:21. No one knows what kind of shape he's in.
"I'm kind of wondering about it too, to be honest," Rupp said.
The surgery Rupp underwent 12 months ago to correct Haglund's deformity — a bony protrusion on the back of the heel that caused Rupp's Achilles and peroneal tendons to tear in two places — was complicated. The recovery process has been long and winding. He hasn't been able to run all of his usual marathon workouts. Sometimes he hasn't been able to run on the ground at all, but Rupp has been determined to get the work in any way he can, whether by underwater treadmill, AlterG, or the exercise bike. He wanted to run a road race or two to tune up for Chicago; his body told him it wasn't smart to.
"It definitely limits the workouts you can do," Rupp said. "It's not like I could just jump into a normal buildup like I would have in the past."
But after his surgery last year, Rupp circled October 13, 2019, on the calendar — literally circled it — and told himself he would make it back to Chicago. "I made a commitment to myself," Rupp said, and here he is, 12 months later and ready to race.
He is, of course, sans coach, but Rupp said that hasn't been a major issue for him. The last two weeks are "usually pretty easy," according to Rupp, and he's leaned on NOP assistants Pete Julian and Tim Rowberry when he has needed feedback. Rupp plans to assess his future coaching situation after the race.
With defending champion (and Rupp's former training partner) Mo Farah and Boston Marathon champion Lawrence Cherono both in the field, Rupp would have had his hands full chasing the win, even at 100%. Clearly, he is less than that. How Rupp handles his most challenging marathon buildup yet and the last-minute curveball of losing Salazar is just one of many questions Rupp faces this weekend. To this one, at least, we're guaranteed a satisfying answer — just wait until Sunday.
Rupp on his rehab from Achilles surgery
Rupp on Salazar's suspension