NCAA Cross Country Photos and Coverage – LetsRun.com's Complete Archive
By LetsRun.com
September 15, 2017. Updated November 26, 2019.
Take a walk down memory lane and see our complete archive of NCAA Cross Country Championship photo galleries as well as our complete coverage of the meet over the years via the LetsRun.com archives by clicking on the links below.
2019 NCAAs: Full 2019 NCAA XC Coverage
Article continues below player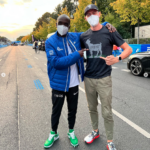 Kipchoge loves the 1:59:40 Shirt Get Yours Today
What a legend!
2018 NCAAs: Full 2018 NCAA XC Coverage
2017 NCAAs: Full 2017 NCAA XC Coverage
2016 NCAAs: Full 2016 NCAA XC Coverage
2015 NCAAs: Full 2015 NCAA XC Coverage
2014 NCAAs: Full 2014 NCAA XC Coverage
2013 NCAAs: Full 2013 NCAA XC Coverage
2012 NCAAs: Full 2012 NCAA XC Coverage
2011 NCAAs: Full 2011 NCAA XC Coverage
2010 NCAAs: Full 2010 NCAA XC Coverage
2009 NCAAs: Full 2009 NCAA XC Coverage
2008 NCAAs: Full 2008 NCAA XC Coverage 
2007 NCAAs: Full 2007 NCAA XC Coverage 
2006 NCAAs: Full 2006 NCAA XC Coverage 
2005 NCAAs: Full 2005 NCAA XC Coverage 
2004 NCAAs: Full 2004 NCAA XC Coverage
2003 NCAAs: Full 2003 NCAA XC Coverage 
2002 NCAAs: Full 2002 NCAA XC Coverage
2001 NCAAs: Archive Not Available
2000 NCAAs: Full 2000 NCAA XC Coverage