Will Sara Hall Break Deena Kastor's 2:19:36 AR in The Marathon On Sunday? Her Coach/Husband Ryan Hall Says Sara's Training "Has Gone Phenomenal"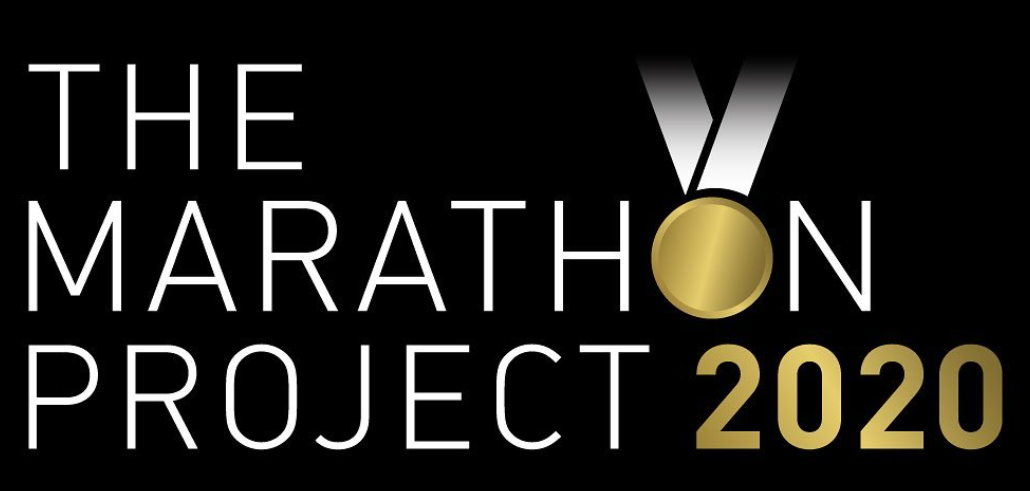 December 20, 2020
"This has been the fittest I've ever seen her. Every buildup she gets better and better."
By Jonathan Gault
December 15, 2020
The final major running event of 2020 — the Marathon Project — is scheduled for this weekend in Chandler, Ariz. With a fast, flat course, it is a rare competition for American marathoners in which time, rather than place, is the primary goal. And with a favorable weather forecast (temperatures in the 40s with minimal wind), there is a chance we see some very, very quick times on Sunday.
Article continues below player
Leading the charge in that respect is Sara Hall. Two months ago in London, Hall ran a personal best of 2:22:01 to place second, the first time in 14 years an American had climbed the podium in London (it was also the fastest marathon by an American woman in over two years). She did this in wet, miserable conditions while running the majority of the race by herself.
It was the greatest marathon of the 37-year-old Hall's career, but she had no desire to rest on her laurels. Less than two weeks after the London Marathon, she had already announced her next one: the Marathon Project, which would take place just 11 weeks later.
It's a quick turnaround, but one Hall is accustomed to. Sometimes it works out — in 2017, she ran a pb of 2:27:21 in Frankfurt, then won CIM in 2:28:10 just five weeks later. And sometimes, it doesn't — last year Hall ran a pb of 2:22:16 in Berlin but dropped out in New York five weeks after that. By comparison, though, 11 weeks is plenty of time to recover for Hall, who simply loves to race.
The Marathon Project is also an opportunity for Hall to strike while the iron is hot. She is in the shape of her life, ready to run a big personal best, but there may not be any spring marathons in which to chase a fast time. With a race specifically designed to achieve personal bests taking place on her doorstep (Chandler is a 2.5-hour drive from her home in Flagstaff), Hall couldn't turn down the chance to do something special at the Marathon Project.
How special? Hall's 2:22:01 in London ranks her sixth on the all-time US list, but given the less-than-ideal conditions, she seems capable of faster. Could Deena Kastor's 2:19:36 American record, set in London in 2006, be under threat this weekend?
That's something I asked Hall's coach/husband Ryan, who knows a thing or two about chasing big goals. He wouldn't specifically confirm that Sara will be making an American record attempt this weekend, but it seems clear that is the aim.
"Our primary attempt we are making this weekend is to get 100% out of Sara's potential on the day," Ryan said. "We will see where that lands her."
Here's the rest of my interview with Ryan Hall, who requested it take place over email, ahead of the big race on Sunday. We discussed her preparations, what he thinks her run in London was worth in better conditions, and whether he thinks USATF should change its marathon team for next summer's Olympics.
JG: How has Sara's training gone since London? Did she take any time off after the race? If so, how much?
RH: Yeah, unlike other times when doubled back for CIM and NYC, we had a lot more time between London and the Marathon Project, so we took her usual break. Her legs recovered quickly but her nervous system took longer. It took her about four weeks after London to start feeling good again in workouts. But she had seven weeks of solid training.
Sara's training has gone phenomenal. This has been the fittest I've ever seen her. Every buildup she gets better and better. No missed workouts, no injuries, not even any bad workouts.
Do you think she is fitter now than she was in London?
100%.
Has she stayed in Flagstaff for this buildup? Or did she go anywhere else?
We went to Crested Butte in late October for a short stint. Once we got back to Flagstaff we have been dropping down to Phoenix to get on the course for most of Sara's key sessions to hit marathon specific pace/work on the course itself. It was really helpful having her drop down for those workouts. I think those sessions gave her a lot of confidence and showed what she is capable of.
Obviously, the conditions in London were pretty miserable. What do you think Sara's 2:22:01 was worth in ideal conditions?
As bad as the conditions were, what slowed her down the most was the fact that she ran most of that race on her own. Essentially time-trialing a marathon on your own is certainly not an ideal scenario to run fast and especially for Sara, who is such a gritty competitor. She, and anyone, needs a group to work in to maximize her potential. To answer your question, I think she could have run sub-2:20 on a good day to run with a group to work with. But in the end, it was going to be hard for her to place any higher than she did at London, and running within herself so much for the race helped her come off it better and set her up well for this next one.
How fast would you like to see Sara go out on Sunday for the first half?
In the 69:40 range.
Do you expect anyone will go with her?
Not sure on this. I hope some athlete(s) do. Would be nice for Sara to have some company.
A little bit of a hypothetical here. But let's say Sara breaks the American record on Sunday. Are you still okay with Sara being left off the Olympic team despite that result and a runner-up finish in London? Or do you think USATF should reconsider its team selection considering the Trials were held 18 months before the actual Olympics?
Yeah it's funny, I don't think you'd see that hypothetical scenario play out in any other country where someone sets a national record and places 2nd at London and is left off the team. Obviously how we select our team is different than how any other country does and it has its strengths but also its limitations. Ours is built around fairness, and I think that the fair thing to do is to send the six athletes that made the Olympic Team and earned their spots. That being said, this is the first time we've ever had the Olympics 18 months after the Trials and I think USATF would be justified if they chose to do things differently in this unprecedented situation.