2015 Athletissima Lausanne - Lausanne IAAF Diamond League

Lausanne, Switzerland
July 9, 2015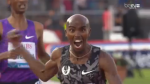 Running in his first race since the NOP doping investigation became public, Mo Farah celebrated his win as if he'd won a World title while Nijel Amos won a big battle in the men's 800 but limped off the track injured.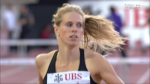 Hassan was far and away the best over the final 100 as she won over Faith Kipyegon (4:03.38) while Simpson was third in 4:03.54. Nyambura won for the third time in four DL races with Coburn running 9:20.67 for third. Switzerland's Selina Büchel won the non-DL 800 (2:01.68) while Dawn Harper-Nelson (12.55 100h) and Allyson Felix (22.09 200) also grabbed wins.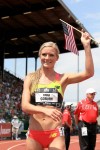 Teammates Emma Coburn and Jenny Simpson will look at a minimum to mark themselves as favorites for Worlds. Could they also get American records in the process? Shannon Rowbury will look to become just the 5th woman in history to join the sub-2:00/sub-15:00 club.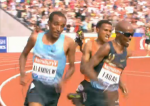 The distance fields in this one are unreal. If you want to know who the favorite for Worlds is in the 5000 and 800, you must watch this meet.
Outside Letsrun