2014 Shanghai Golden Grand Prix - Diamond League Track and Field Meeting

Shanghai, China
May 18, 2014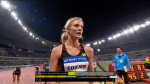 Coburn surprised herself by winning and had to miss a scheduled post-race massage she had scheduled as she had to do interviews and a victory lap. She thinks her training partner, Jenny Simpson, can get the US record of 3:57.12 in the 1,500.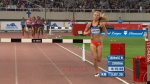 Wetmore gave his star steepler splits to hit 9:19 and that's what she did. The expected PR came with an unexpected bonus - victory. Plus what is Jenny Simpson focusing on? And what will Ben Saarel run at NCAAs?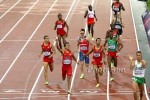 American Erik Sowinski has a great opportunity with the best 800m SB in the field.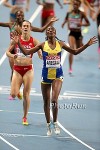 The Diamond League women's 1500m  kicks off in style with World #1 Abeba Aregawi and World #2 Jenny Simpson going head to head. The women's steeple has the top 5 from Worlds squaring off. Live (or on demand) @ 8am eastern Sunday.
Outside Letsrun