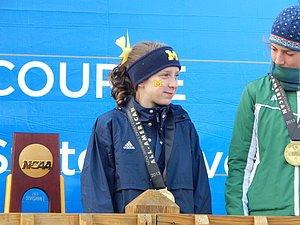 LRC 2014 Women's XC Preview: Entirely Home-Grown Michigan Is #1, Michigan State Is #2 This year, the best team in Michigan may very well be the best team in the United States. Michigan State is led by NCAA steeple champ Leah O'Connor and will get a big boost from returners Sara Kroll and Julia Otwell, who redshirted in 2013. Michigan keeps its entire top seven from last year intact. AMAZINGLY all seven are Michigan natives.

Previous: *#4 Arkansas & #3 Georgetown
*#6 Florida State & #5 Butler
*#8 Stanford, #7 Oregon
*#10 Iowa State & #9 Colorado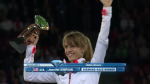 W 1,500 LRC Jenny Simpson Does It – Wins Diamond League Final And Title By Diving Across The Finish Line Jenny Simpson threw herself across the finish line, just holding off Shannon Rowbury, to win the race and DL crown plus lay claim to the title of "World's Best 1,500 Runner."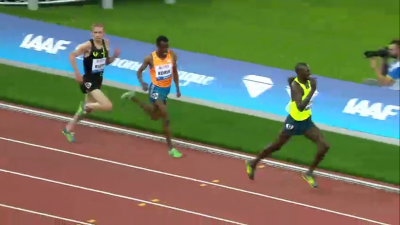 M 5,000 LRC Caleb Ndiku Wins Race & Diamond League Title; Galen Rupp Hangs On For 3rd Rupp was right with Ndiku with 200 to go and didn't quite have enough but still hung on for his best 5,000 of the year. Ben True (8th) also ran well and was in contention at the bell.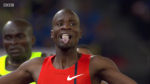 M 800 LRCNijel Amos Wins Vs. A Loaded Field To Show He's Best In The World In 2014 Let there be no doubt. Nijel Amos is the best 800m man in the world in 2014. Amos, already the Commonwealth Games champion and the African champion, is now the Diamond League champion after his 1:43.77 win versus a stacked field.
LRC Analysis: MB: Big Drama in Zurich: Official 2014 Wetlklasse Zürich DL Discussion Thread
The Rest Of The Meet
LRC Zurich Full Recap: Hiwot Ayalew Wins DL Title In Women's Steeple; Seven Americans Win DL Titles Tunisia's Habiba Ghribi beat Ayalew (2nd) and Emma Coburn (5th) in the race, but Ayalew still won the DL title and the $40,000 prize that goes with it. Americans to win DL titles included Jenny Simpson (1,500), Tianna Bartoletta (LJ), Reese Hoffa (SP), Christian Taylor (TJ), Michael Tinsley (400 hurdles), LaShawn Merritt (400) and Dawn Harper-Nelson (100 hurdles).
Outside Links: GB Women Break 4 X 100m National Record
*IAAF: Thomas Rohler Wins Jav, Christian Taylor TJ, Kemar Bailey-Cole (9.98) Men's 100
*IAAF: Alonso Edward Wins 200, Cornel Fredericks 400H, VCB Wins w100, Dawn Harper Nelson 100H
*IAAF Field Events: Kuchina Wins wHJ, Reese Hoffa mSP, Tianna Bartoletta wLJ
*Trinidad And Tobago's Olympic Javelin Champ Keshorn Walcott Breaks His Own NR With 85.77m He was only 2nd, though, as Germany's Thomas Rohler won with 87.63m.
Upcoming: Solid 800 Action Set For Sunday In Berlin
International Distance News
North American Distance News
Interesting, But Random …
Want a Better Running Shoe?
Beta Better Running Shoe Site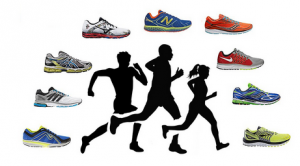 It's Time to Change How We Find Running Shoes