2014 Women's XC Preview: #6 Florida State & #5 Butler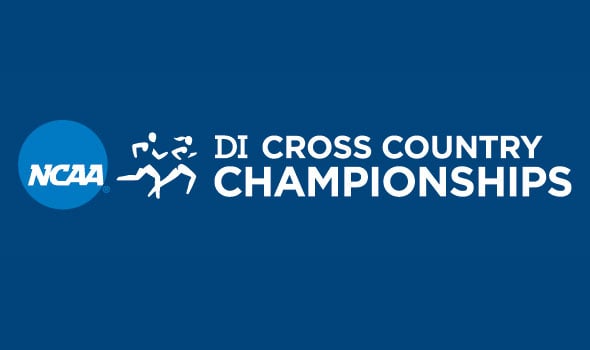 November 22, 2014
By LetsRun.com
August 28, 2014
The 2014 NCAA cross country season kicks off next month and LetsRun.com is previewing what to expect this fall. We're counting down the top 10 teams in America, two at a time. Then we'll move on preview he individual races at NCAAs this fall. A lot can change between now and November 22 in Terre Haute — who thought Kennedy Kithuka would lose his title to a freshman last year? — so these rankings aren't set in stone. Consider them refreshers on where each team is at entering the season and a rough guideline of what to expect his fall.
Note: We determined where a runner ranked among returners by taking her place at NCAAs in 2013 and subtracting the number of seniors in front of her. We believe that Megan Patrignelli (listed as a senior in '13) will return in 2014. Sara Sutherland (Texas) will run as a grad student at Colorado. Waverly Neer (Columbia) and Brianna Nerud (Syracuse) have transferred to Oregon. If you know of any other transfers or seniors returning in 2014, please let us know.
Article continues below player
6. Florida State
2013 results: 8th NCAAs, 1st South Regional, 1st ACC, 2nd Pre-Nats, 1st Notre Dame Invite
Key returners, new additions in italics
We have it on good authority that one of FSU's top seven from a year ago will not be returning. We believe it to be rising sophomore Anna Holdiman, who is no longer listed on the Seminoles' roster. Apart from that one runner, FSU returns its entire top seven from NCAAs.
| | | | |
| --- | --- | --- | --- |
| Name | Class | # returner from NCAAs | Credentials |
| Colleen Quigley | SR | 4 | 4:15/15:58/9:38 SC |
| Linden Hall | JR | 30 | 4:15/9:22 |
| Hannah Walker | SR | 66 | 15:48/32:56 |
| Pippa Woolven | SR | 73 | 16:28/9:47 SC |
| Carly Thomas | JR | 81 | 10:24/17:23 |
| Anna Holdiman | SO | 82 | 4:35/9:48 |
| Georgia Peel | JR | 131 | 4:14/9:35/16:26 |
| Bridget Blake | FR | | Redshirted in '13; 4:32 |
| Chelsea Jarvis | FR | | 4:24 |
To call the 2013 season a learning experience for Florida State would be an understatement. The Seminoles returned just two runners from its fourth-place team in 2012 and head coach Karen Harvey thought it would be difficult to even win ACCs since Duke projected as a very strong team on paper.
Florida State ran great for most of the season, taking second at Pre-Nats and winning ACCs and the South Regional. But at NCAAs, the Seminoles wilted and Harvey says that their inexperience was "loud and clear." Two kilometers into the race, it was clear to Harvey that any shot of a team title had gone out the window.
"I really thought we were going break all the rules last year and surprise ourselves for the whole season," Harvey says. "But we didn't break the rules; you've got to have experience at that massive race at NCAAs. Experience is huge. I thought I was fooling myself last year, but I was wrong."
With almost all of its finishers from NCAAs back this year — including Colleen Quigley, whose 6th-place finish was the best by anyone in program history outside of Susan Kuijken — Florida State certainly has the experience. That hasn't stopped Harvey from instituting sweeping changes at a program that has enjoyed tremendous success in the regular season but still hasn't won a national title. Harvey took charge of the program in 2007 and since then the Seminoles have entered NCAAs ranked in the top four six times (including #1 in 2011 & 2012). Yet they have no national titles to show for it, and Harvey wants that to change.
"We are doing things differently," Harvey says. "We've changed where we're racing. We're always racing 6k. There's no easy meet, there's no 5k. We don't need to go to Pre-Nats. The lead-in to the season will be more gentle than I've ever done. I've thought about it long and hard and even though we've had some great teams here, the training and approach is not perfect. I hope I've found a few holes that we can fill in."
Harvey says she has changed some of FSU's training and that they will head to the Wisconsin Invitational rather than Pre-Nats because she feels that Wisconsin will better simulate the large, talented NCAAs field.
"Other than [new addition] Chelsea Jarvis and [2013 redshirt] Bridget Blake, my key people know Terre Haute and don't need to go back," Harvey says.
Among those key people are Quigley and 15:48 performer Hannah Walker, who should provide a formidable 1-2 punch at the top of the lineup. Aussie Linden Hall was 3rd at NCAAs in the 1500 and Harvey believes that could translate to a big jump in cross country, where she was 48th at NCAAs a year ago.
Harvey said that in the past, she's made the mistake of worrying about the competition too soon and that it's had a negative effect on her team. This year, she doesn't want the Seminoles to think about anyone else until at least October.
"Nothing real happens until October," Harvey says.
The vibe should be different in Tallahassee this year, but the talent is there to reach the podium. Only time will tell if Harvey's changes have paid off.
5. Butler
2013 results: 3rd NCAAs, 2nd Great Lakes Regional, 3rd Big East, 3rd Pre-Nats, 3rd Roy Griak Invite
Key returners, new additions in italics (lose #2, 4 from NCAAs last year)
| | | | |
| --- | --- | --- | --- |
| Name | Class | # returner from NCAAs | Credentials |
| Mara Olson | SR | 13 | 4:23/9:08/15:47 |
| Olivia Pratt | JR | 44 | 16:30 |
| Lauren Wood | SO | 59 | 9:20 |
| Colleen Weatherford | SO | 134 | 4:30 1500 |
| Katie Good | SR | 171 | 16:32/34:13 |
| Laura Riches | JR | | 4:30/9:43 |
If there was a surprise team at NCAAs last year, it was Butler. The Bulldogs entered Terre Haute ranked just 13th and had never placed higher than 24th in three previous trips to nationals. They left as the #3 team in the country, the third-place trophy a welcome addition for the 75-minute drive back to Indianapolis.
The big performance for the Bulldogs wasn't a total shock to head coach Matt Roe.
"I expected we'd have a really good year because we had an older team and trained pretty consistently," said Roe to LetsRun earlier this month. "I thought at the end of the year we'd be one of the better teams in the country."
Butler won't be sneaking up on anyone this year and, with five of its top seven from NCAAs returning, the expectation will be another podium finish. The Bulldogs have a solid #1 in Mara Olson, who was 26th a year ago and ran 15:47 on the track last spring. She's joined by returners Olivia Pratt (65th in 2013) and Lauren Wood (88th), both of whom ran well at NCAAs last year. Katie Good (238th) was the team's third finisher at Pre-Nats (29th) and should move up significantly from her NCAA finish.
The determining factor in how far Butler goes may be English import Laura Riches, who has modest track Prs of 4:30 for 1500 and 9:43 for 3000. Roe believes that Riches is a very strong cross country runner and that she'll be able to make an immediate impact on the team.
Roe believes that one of his team's biggest advantages this year will be the quality of competition it faces. With Michigan and Michigan State in the Great Lakes Region and perennial powers Providence, Georgetown and Villanova in the Big East, Butler will have tested itself against the best multiple times before NCAAs.
"I thought we had the toughest conference in the country last year and the toughest region in the country," Roe says. " If racing those teams regularly becomes the norm, it really helps you in pressure situations. As much as you want an easier path to qualify for nationals or win a conference title, in terms of being our best at the national championships, I think we have the best path possible, which is to race the best teams before the national championships."
2014 Women's XC Preview: #2 Michigan St., #1 Michigan
*#4 Arkansas & #3 Georgetown
*#6 Florida State & #5 Butler
*#8 Stanford, #7 Oregon
*#10 Iowa State & #9 Colorado
2014 Men's XC Preview: #2 Stanford & #1 Colorado
*#4 Oregon & #3 Northern Arizona
*#6 Portland & #5 Oklahoma State
*#8 Wisconsin & #7 Indiana
*#10 Villanova & #9 Iona
Archives: *2013 NCAA XC Coverage *2013 NCAA XC Photos *2013 NCAA XC Banquet Photos