Incredible Lance Documentary - The Armstrong Lie - Comes Out Nov. 8, 2013 *Movie Clip #1 *Movie Clip #2
A Great Read: Awesome Q&A with documentarian Alex Gibney on his new film and being lied to by Lance Armstrong Gibney thinks Lance is still lying about being clean in 2009.
*Former Lance Armstrong author Bill Strickland screens the new documentary "The Armstrong Lie" He says it's a great watch for non cycling and cycling fans alike.
*Rave Reviews on Rotten Tomatoes

Darnit: A federal judge rules that Lance Armstrong was allowed to lie in his memoirs "A federal judge has ruled that Lance Armstrong, the disgraced cyclist who admitted to doping earlier this year, is allowed to lie in his memoirs."

The Fight Back Against Competitor Begins... Boycott Rock N Roll Events
Competitor is dropping elite support but Pittsburgh Three Rivers Marathon, Inc., a nonprofit is upping support to $150,000 The non-profits goal is "promoting the love of running" not profits.


Boycott Competitor Events
LRC Editorial No, Thank You: We Don't Need Competitor Running The Vast Majority Of Big Running Events In This Country The Competitor Group (Rock N Roll Races) has decided it does not want to give back to the sport of running despite receiving millions in public subsidies. It's time to boycott their events and support groups that give back to the sport. It would be WAY better if a non-profit, not a private equity fund, ran the big road races in the USA, but nothing will change unless YOU get involved and vote with your feet. Don't run their events and question their expansion into your city.

We Can Make a Difference: Boulder Running Company Company Cancels Rock 'N' Roll Registration Party At Their Store "That's not right (them eliminating prize money), and we wouldn't support that. This is a community-based store, and this community is involved in the elite side of the sport."

2000 Olympic 4th placer, 2008 Ironman 70.3 Champion Joanna Zeiger: Do Professional Runners/Triathletes Matter? Zeigler emailed us a link to her well-written column.

People In Philly Irate By Competitor Group's Decision: "I don't think it's fair to the legacy of the people who built the event."
News From Europe
News From Kenya
Big Names In The News
King Carl Is Moving Back To Houston And Is Named Volunteer Coach For University Of Houston People 30 and under, Carl Lewis was once the equivalent of Usain Bolt - the face of track and field and a total stud.

Lance Armstrong Has Returned His 2000 Olympic Medal
Administrative News
Big Multi Competition This Weekend In Talence
Other News
US Pro / NCAA News
News From Canada
The 5th Ave Mile Is Next Weekend
World Championships Silver Medalists Nick Symmonds And Jenny Simpson Lead Fields For NYRR Fifth Avenue Mile Men's field has Bernard Lagat, Nick Willis, David Torrence, Will Leer, Leo Manzano and Evan Jager, while the women's are also includes Shannon Rowbury, Gabriele Anderson and Morgan Uceny.
Is Speedgolf The Next Olympic Sport?
Other Distance News
Who Will Bid In 2024?
Big IOC News
Drug Talk And One More Reason To Like Asbel Kiprop
100th Harvard-Yale xc clash is this weekend Harvard leads 59 to 40.

5 Minutes with #2 Duke coach Kevin Jermyn

LRC NCAA XC Fan Polls It's time for you to do your patriotic duty and give us your top 10 teams in the country. Oklahoma State, Colorado, Wisco, Oregon, Providence, NAU, Duke, FSU? Whoever your team is, let us know. Voting now open.


LRC 2013 NCAA Men's Cross-Country Preview - We Expect Oklahoma State To Defend Their National Title


LRC 2013 NCAA Women's Cross-Country Preview - Ray Treacy's Providence Lady Friars Are The Team To Beat
Profile of A Future College Star?
Say It Ain't So
LRC Patrick Makau Withdraws From 2013 BMW Berlin Marathon With Knee Injury Less than a week after Makau said his training was going great and he was hoping to run 2:02, Makau is now out with a knee injury. We just wish when runners spoke to the press, they gave the whole picture.
Random Mid-Week News
Week That Was
LRC USA The Best 1,500m Country In The World? Tokyo Gets The Olympics, Ben True Keeps Kicking Butt, Caster Semenya Is Back, Tegenkamp Playing It Conservative, And Lance Armstrong The focus on the track and field world was the Diamond League finale in Brussels. We ignore Brussels in our WTW and talk about everything else. If you want Brussels talk, we've still got you covered here.
$200,013 Worlds Prediction Contest Powered By Karhu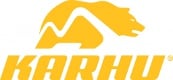 O Canada! LRC 44th @ World XC, 1st In The LRC Prediction Contest, Canadians Continue To Dominate LRC Contests Canada may only be 4.6% of the LRC audience, but Canadians keep dominating our contests. Our Moscow Worlds Contest Powered by Karhu was no different, as Matthew Walters (44th at World XC) came out on top. The University of Victoria kept up its fine tradition of excellence as well. Read all about it and check your scores.
Doping Stuff
US News: Good News For College Track
Recommended Read Toni Reavis Tries To Brainstorm Ideas For Running To Become A Truly Professional Sport He's got some good ideas like turning running into the PGA Tour at the elite level and the AARP at the grass-roots level. What's holding us back? Well, as Anne Audain of New Zealand once said, "Toni, if this sport truly went professional, most of the people running it would lose their positions."