No Thank You: We Don't Need Competitor Running The Vast Majority of Big Running Events In This Country
by LetsRun.com
September 12, 2013
If you've were busy around Labor Day, you may have missed the news that came out last month. The Competitor Group – those behind the 38 Rock N Roll Marathon and Half-Marathon Series, the Muddy Buddy Runs, and NFL Run Series – has decided to drop all elite athlete support immediately.
The distance running world and the LetsRun.com nation didn't take the news well as it's another blow for the sport of running, as compared to the fitness activity of running.
Article continues below player
Many columns were written blasting the decision and Competitor Group CEO Scott Dickey decided to try to defend the decision by writing a blog post which appeared on announcer Toni Reavis' blog.
At LetsRun.com, we've always felt one of our key goals is to save you the visitor time. In that light, we've taken a key statement from Dickey's post and edited it slightly for clarity so you can understand the situation very clearly without having to read Dickey's entire 862-word blog post (LRC additions in red):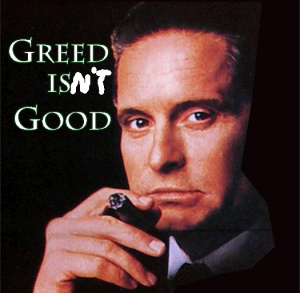 Competitor Group is at it's core health and wellness company a for profit company once owned by one private equity group, now owned by another private equity group dedicated to making as much money as possible by promoting and enhancing an active lifestyle. Lifestyle Profit is the key word, not Sport. Rock n Roll marathons have always been about the money journey, the commitment, the personal dedication required to train and finish a half or full marathon and we feel that paying elite athletes does absolutely zero for us in helping us make money as our brand is already established.
To us, what you now see above reflects the situation pretty accurately.
If you don't know what is going on, always follow the money.
We have a problem with the Competitor Group – a for profit company owned by the $2.8 billion Calera Capital – owning many of the biggest races across the country, getting millions of dollars in public subsidies (think tax dollars, see here, here, here, and here), being allowed to close down public streets for hours on end, without doing anything to give back to the sport of running.
We at LetsRun.com love the professional aspect of the sport. It is our passion. It is also our belief that the pro runners are the ones who inspire future generations of runners. NYRR head Mary Wittenberg notes that yoga is a great fitness activity like running, but kids don't inspire to be great yogis. The sport of running matters.
Competitor's decision to abandon professional running was made in great haste and with total disdain for the public. Elites for this month's Philly Distance Classic were told their appearance fees were not going to be honored.
Even more telling was there was no public announcement from Competitor that it was no longer supporting the pro end of the sport. Imagine if LetsRun.com had purchased road races with the storied traditions, like the Philly Distance Run (now Rock N Roll Philadelphia). You think we would cancel that without a huge explanation as to why? You think we'd tell athletes who we had already agreed to appearance fees, we weren't going to pay them? Competitor did exactly that and said nothing to the public, thinking no one would care, or that it had any obligation to the public or to the athletes to honor its commitments.
Is that the type of entity you want running road races in America?
We've long watched the rise of Competitor Group with suspicion and thought to ourselves, "It would be so much better if a non-profit like the New York Road Runners became the US Road Runners and put these races on all over the country. That way instead of the excess money going to private equity group it would go back into the sport whether it's to elites or youth running programs."
Then last week, the news came out the entire Rock N Roll St. Pete and Pasadena races were both being cancelled. Clearly, this is about the money.
Private equity is known for buying bloated companies, stripping them to the core, and then selling them. Strip and flip.
However, when you are dealing with community resources (and let's not kid ourselves races are community resources. They rely on streets being shut down, and Competitor gets millions of dollars in public subsidies), you have an obligation to the community. That means the community of Philadelphia and the community of runners who helped build these events.
We have nothing with companies making money – that's their objective. Thus in the short-term, Dickey is probably making the right move if short-term profit is the goal.
Long-term we want Dickey to know abandoning the sport of running and showing total disdain for the sport of running and the community of runners who built these events is not the way to go. Competitor has an obligation to the sport of running and to the history of the events it purchased.
Our Solutions
To us there are two possible solutions and they are rather simple.
1) Fans of the sport of running should boycott Competitor Group events until they make it in the Competitor Group's bottom line to invest in the sport of running.
The Competitor Group has decided it wants to give nothing back to the top end of the sport to inspire a future generation of runners. That is their choice.
It can easily be your choice not to run their events until they show they care about the sport of running, or the running community as a whole.
Larry Eder has estimated Competitor is only saving $475,000 from this decision, it may be a lot more.
Let's say a boycott campaign is begun. Competitor.com events are expensive with entry fees often exceeding $100. At $100 a pop, it only takes 10,000 people boycotting to lower their revenue by $1,000,000. At $120 a pop, only 8,333.
Vote with your pocketbook.
2) Fans of the sport can try to limit Competitor Group's expansion in the future.
Let's be honest. Road races weren't initially invented to line the pockets of the owners. They are community events that use community resources. Most road-races started as non-profits. What do the great races of the East Coast like the New York City and Boston Marathons have in common with say a West coast treasure like the Lilac Bloomsday? They are all non-profits.
We began this piece with the edited version of Mr. Dickey's statement which to us could serve as the Competitor Group's mission statement. Go back and re-read it and then contrast that to say Lilac Bloomsday's mission statement:
"To promote national and international sports competition and fitness education for the civic betterment, social improvement, and physical well-being of the general public."
Which one do you prefer?
Let's start supporting events that give back to the sport of running.
Email us your thoughts/possible solutions.
Disclosure: LetsRun.com is a for profit LLC. We are in the business of making money. We don't think every road race needs a professional field. Who knows we may even put on our own series of road-races one day. We strongly believe Competitor needs to give more back to the sport of running and until they do, we urge you not to run any of their races and spread the words to your friends. Over one million unique visitors come to LetsRun.com every month. You are the most influential runners on the planet (coaches, store owners, etc). We can make a difference. And if you are putting on a road race, consider getting a public subsidy like Competitor.