The Fight Back Against Competitor Begins... Boycott Rock N Roll Events
Big Names In The News
Administrative News
Big Multi Competition This Weekend In Talence
Other News
US Pro / NCAA News
International News
Marathon News
Sunday NFL Track Action
Other Sunday Results
Post-Brussels News
Say It Ain't So
Saturday - Great North CityGames *WatchLive For Free On USATF.tv (8:00 - 9:30am ET Or BBC 1-2:30pm England Time)
The 5th Ave Mile Is Next Weekend
Is Speedgolf The Next Olympic Sport?
Other Distance News
Who Will Bid In 2024?
Big IOC News
Drug Talk And One More Reason To Like Asbel Kiprop
News From The Top Distance Runner And Sprinter In The Sport
Random US News
International News
IOC News: Billy Mills Gets His Wish
Marathon News
First Full Week In September = NCAA XC Begins In Earnest - Voting Now Open
LRC NCAA XC Fan Polls It's time for you to do your patriotic duty and give us your top 10 teams in the country. Oklahoma State, Colorado, Wisco, Oregon, Providence, NAU, Duke, FSU? Whoever your team is, let us know. Voting now open.


LRC 2013 NCAA Men's Cross-Country Preview - We Expect Oklahoma State To Defend Their National Title The coaches have ranked the teams in the pre-season, as has Isaac Wood. Now that they've done the dirty work, we swoop in and tell you statistically where they are off and why the Cowboys should win again. Are you an NCAA team member dreaming of a big breakthrough? Then don't read this, as we crush your dreams. The best way to predict the 2013 NCAAs? Just look at 2012 and take out the seniors as very little changes on the men's side.


LRC 2013 NCAA Women's Cross-Country Preview - Ray Treacy's Providence Lady Friars Are The Team To Beat This is coach Treacy's 30th year at Providence. He deserves a second team title and likely will get it. Corrected wiith Oregon in third. By mistake, initially our final table with them in third after the we added in their transfers didn't show up initially.
MB: Cayla Hatton no longer running?!!?! The woman who ran 33:17 for 10k in HS and was a Stanford star as frosh last year is no longer on the team
Random Mid-Week News
Week That Was
LRC USA The Best 1,500m Country In The World? Tokyo Gets The Olympics, Ben True Keeps Kicking Butt, Caster Semenya Is Back, Tegenkamp Playing It Conservative, And Lance Armstrong The focus on the track and field world was the Diamond League finale in Brussels. We ignore Brussels in our WTW and talk about everything else. If you want Brussels talk, we've still got you covered here.
$200,013 Worlds Prediction Contest Powered By Karhu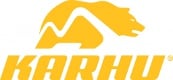 O Canada! LRC 44th @ World XC, 1st In The LRC Prediction Contest, Canadians Continue To Dominate LRC Contests Canada may only be 4.6% of the LRC audience, but Canadians keep dominating our contests. Our Moscow Worlds Contest Powered by Karhu was no different, as Matthew Walters (44th at World XC) came out on top. The University of Victoria kept up its fine tradition of excellence as well. Read all about it and check your scores.
Doping Stuff
US News: Good News For College Track
Recommended Read Toni Reavis Tries To Brainstorm Ideas For Running To Become A Truly Professional Sport He's got some good ideas like turning running into the PGA Tour at the elite level and the AARP at the grass-roots level. What's holding us back? Well, as Anne Audain of New Zealand once said, "Toni, if this sport truly went professional, most of the people running it would lose their positions."