LetsRun.com In Washington Post
Washington Post: "Track's Popularity Soars Despite Lack Of US Star Power" LetsRun's co-founders Wejo is quoted and Rojo is mentioned as Amy Shipley of the Washington Post examines the positive state of track in America. We like the article but (despite our rapidly rising numbers) aren't sure the sport is soaring in popularity, considering the average person on the street couldn't name a single US track star. We're glad however to see the sport in a positive light (but never thought the sport was down in the dumps) and think the article is proof the sport's execs need to get the sport on network television or ESPN more often.
Jeremy Wariner - The Star Who Got Hosed?
Neville Breaks Wariner's 5-Year 400m Win Streak! Well, not technically, but look at these stats: Before Olympic bronze medalist David Neville beat him in Puerto Rico this weekend, and taking out confirmed drug cheat LaShawn Merritt, who beat him 6 times, Jeremy Wariner had not lost a 400m since September of 2005 (he did DNF twice, but other than that, 51 consecutive wins). We give a shout out to Wariner, who - since his senior year at Baylor in 2004 - raced the 400m 91 times and, ignoring Merritt, won 82 times, including 2 Olympics and 3 World Championships (plus 5 relay golds).

California Teens Find Javelin, Throw It, Impale Innocent Bystander

German Hurdle Olympian Busted For Roids

7 Americans Begin Appeal To Reclaim 2000 Oly Relay Medals Stripped Because Of Marion Jones
NY Times Mother's Day Special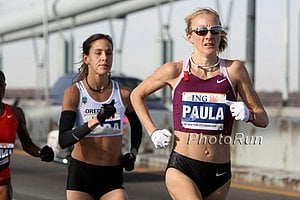 Kara Goucher 4 Months Pregnant And Training With Pregnant Paula Radcliffe Things are going well when your pregnancy is announced in the NY Times. Radcliffe and Goucher are due on the same day.
Cornell Men Nab Record 8th Straight Outdoor Heps Underdogs heading to Princeton's home track, the Big Red men took home another title to keep the streak alive. The Cornell women also got back on the winning track after their streak was broken in 2009. Props to Hepstrack.com and Brett Hoover, who provided phenomenal coverage of the meet, and the Princeton students at Fauxtrack, who streamed it live via ustream.tv. They proved everything (except World Cross-Country), including our beloved Heps, can be streamed online these days for free.
Walter Dix Is Back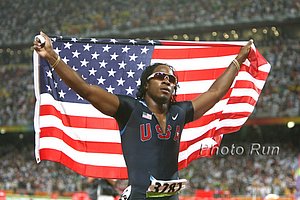 Walter Dix Is Back: Runs 9.98 And 19.89 And apparently the whole meet was run in 90 minutes. If anyone knows anything about this, let us know, but a big Thumbs Up to FSU for trying to make an entertaining track meet for fans.
On The Boards: Dix @ FSU Twilight
Andrew Carlson, Katie McGregor Win US Titles Carlson was the US 15k champ in 2008 and is back running well again, although the 25k champs is an easier championship to win.
*More Coverage
*Message Board Thread

Gebrselassie To Run Berlin Marathon Again? That's what a national German daily is reporting (we hope it's wrong). If Geb runs Berlin again, it dashes hopes for a Geb v Kibet v Hall matchup in Chicago or Geb in the streets of NYC (ING NYC Marathon CEO Mary W and NYC Marathon guru Richard Finn both went to Ethiopia this past weekend for Geb's hotel opening and presumably to try to recruit him to NY). Maybe Geb just loves the German beer.
Oregon Twilight Results
Matt Centrowitz Goes Sub-4, Ben Bruce 13:31 5k To Highlight Oregon Twilight Meet The meet had a 60m race between football players as well. Face it America (and the world), football is king everywhere - even in Track Town. Video of mile on right of homepage or here.
Super Hot Last Night On The Boards: Centrowitz...he just wins... Twilight Mile RESULTS

PAC-10 Multis *Sat/Sun Results
*Comfortable Wins By Eaton And Thiesen For The Ducks Ryann Krais, former PA star, gets 2nd for UCLA in heptathlon.
Recommended Read: A House Divided: HepsTrack.com Runs Multi-Part Series On 1970 Heps 40 years ago, outdoor Heps was held at Yale. It was no ordinary event, as the League was divided. Divisions formed within teams and within schools as Americans learned of new bombing campaigns in Cambodia and students were shot and killed at Kent St. The multi-part series uses the Heps (a league of Ivy schools plus Army and Navy at the time), the competitors and coaches to relive an interesting time in American history.
European Road Races - BIG 25 Berlin And Prague Marathon
News From Oregon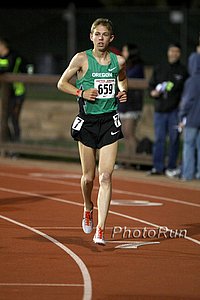 Oregon Twilight Entries Trevor Dunbar races Oregon boys in the 1,500, OTC elites in 5,000.

Galen Rupp Says Good Competition From Americans Is Important Rupp: "I've sat on other people before and then outkicked them. That's part of the game."

Eugene Register Guard Runs Piece On Angela Bizzarri NCAA outdoors are in Eugene this year and they're running some pieces on top competitors.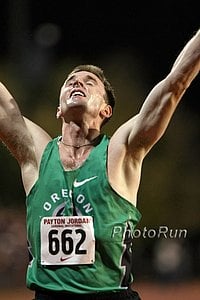 LRC The Week That Was In Running - Chris Solinsky And The Epic Stanford 10k Normally we cover the wide world of running, but this week we focus almost exclusively on the Stanford 10k and Chris Solinsky's 26:59. Thanks to our hard-working research elves, we analyze Solinsky's unusual dimensions, debate whether an American will ever medal at Worlds in the 10,000, ask for a USA "Dream 10,000" and even predict when an American will break 26:00.
The Next 2:04 Marathoner And The Only Woman On Earth Capable Of Challenging Paula's 2:15 WR
Our Governing Bodies
Kosgei And Keitany: New 25k WRs In BIG Berlin
International Results And Photos
Diamond League Notes
Former NCAA Standouts Starting Marathoning Careers
Kenya News
Pro Moves
Random News