Natalie Cook and Parker Wolfe Break US U20 5000m Records at BU
Katelyn Tuohy Runs 15:15 as Annie Rodenfels and Ky Robinson Win, Craig Engels Returns to Racing
by LetsRun.com
December 3, 2022
Update: Sarah Disanza ran 15:20.57 in 2014 but it wasn't ratified by USATF as an American junior record. However, it is the fastest time ever by a US Junior in an indoor 5000m.
Parker Wolfe of the University of North Carolina (13:19.73) and Natalie Cook of Oklahoma State (15:24:26) broke the U20 US 5000m records at the Boston University Sharon Colyear-Danville Season Opener.
Article continues below player.
Cook, racing for the first time since her seventh-place finish at last month's NCAA Cross Country Championships, was up first and finished seventh (15:24.26) in the race won by Annie Rodenfels of the BAA. Cook's time was better than the previous record of 15:25.93 she ran this past April which was also the US high school record.
Wolfe (13:19.73), who was 9th at NCAA XC, only finished 13th in a very fast men's race won by Ky Robinson (13:11.53), but it was nearly 3 seconds faster than Nico Young's 13:22.59 from last year. Last year Wolfe ran the fastest time by an American U20 ever on a 200m track.
Women's 5000 Results
Kately Tuohy will have to wait to go sub 15 in the 5,000 as the NCAA cross country champion finished second (15:15.92) to Rodenfels.
This was the second straight year Rodenfels won the BU 5k in 15:08. Rodenfels is a former DIII star who was 6th at USATFs in the steeple last year. While Tuohy never said she would target sub 15:00, some speculated whether it was a possibility and the World Athletics auto qualifying standard is 14:57. Tuohy settled for an indoor PR (outdoor PR is 15:14) after Rodenfels pulled away from her the final mile. (splits here)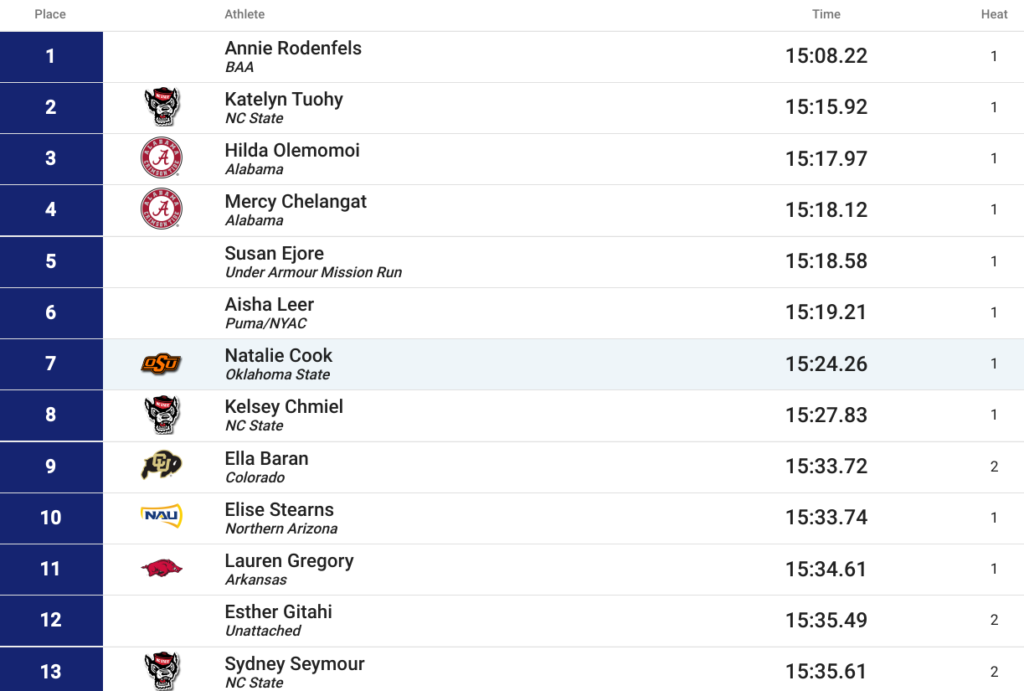 Men's Race: Ky Robijnson Wins a Fast One
In the men's race, NCAA XC 10th placer Ky Robinson got the win over Eduardo Herrera and Alex Maier as NAU's Nico Young got dropped before the bell. This one was really fast as noted Wolfe was only 13th and he crushed the old U20 record.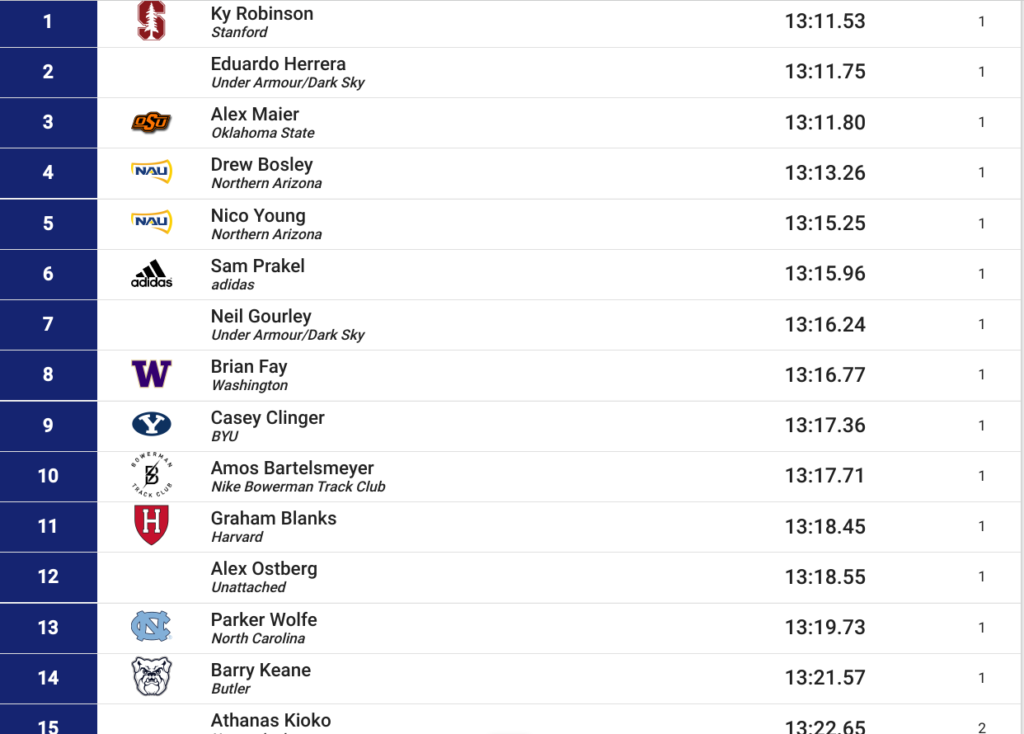 Other Action- Craig Engels PRs at 3k
Full results are here but other notables were Craig Engles running a 3000 pr (7:53 was his outdoor best).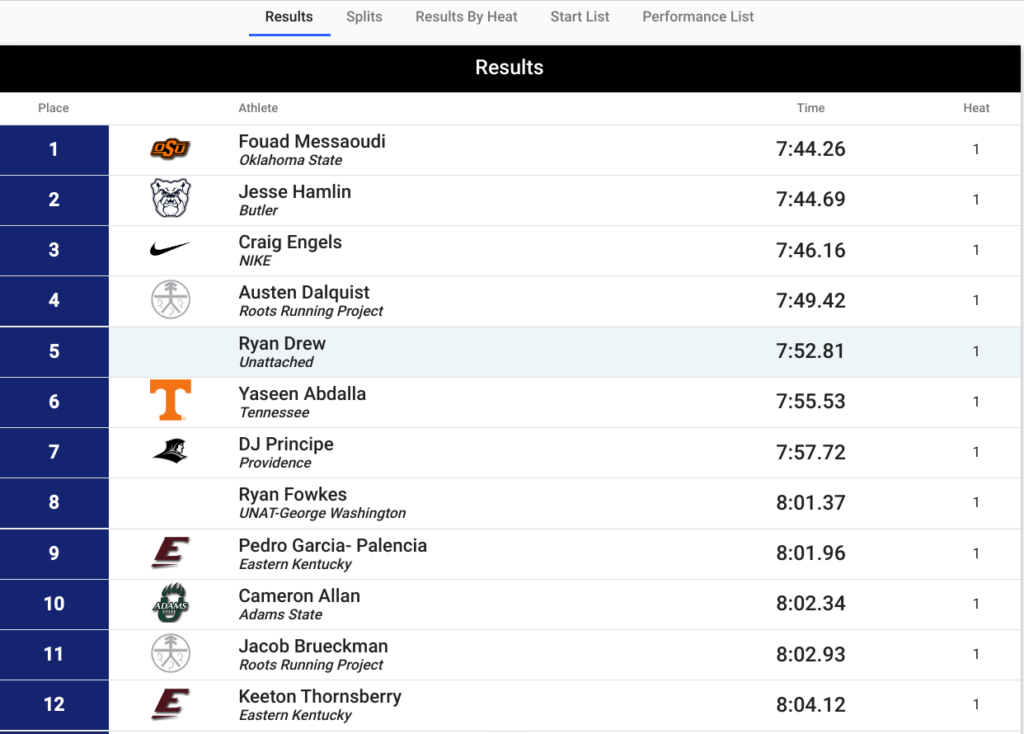 Women's 3000 Ceili McCabe wins for 2nd year in a row