Keeping Track of Pros Who Have Switched Sponsors in 2021
By LetsRun.com
January 7, 2021
It's a new year, and in the track & field world, that means a whole bunch of professional athletes' contracts just expired.
By now you've surely heard about some of them. Sandi Morris rang in 2021 by announcing she had switched from Nike to Puma. The Bowerman Track Club has already announced that Ryan Hill and Kate Grace will be departing (Hill signed with HOKA ONE ONE NAZ Elite; Grace is still with Nike but will no longer be coached by Jerry Schumacher).
Article continues below player
But there are many more athletes whose contracts quietly expired on January 1 whom you haven't heard about yet. Some of them will re-sign with their current sponsor (in which case, you likely won't hear anything). Others may be on the verge of securing a deal with a new sponsor (brace for an Instagram photo shoot to announce the news). And others may not be able to get a contract at all; in that case, the news may not trickle out until their first competition of 2021.
Here at LetsRun.com, we've done our best to list all of the major signings so far below. We plan to continue updating this article as more announcements are made. And if you have any tips to share about athletes not listed below, let us know.
MB: What Pro runners have not had their contracts renewed?
MB: Ryan Hill leaves BTC
MB: Kate Grace leaves BTC, but stays with Nike
Updated January 29
Taylor Werner, Steven Fahy, Fiona O'Keeffe
All three recent NCAA athletes have signed with Puma and look to be the first three components of Alistair Cragg's new pro team in North Carolina.
Molly Seidel
 

View this post on Instagram

 
Seidel officially confirmed on January 22 that she has left Saucony to sign with Puma.
Erriyon Knighton
The 16-year-old Knighton, a junior at Hillsborough High School in Tampa, is turning pro and signing with adidas, per Track & Field News. Knighton ran 20.33 last summer, #2 on the all-time world U18 list behind only Usain Bolt (20.13).
Piotr Lisek
 

View this post on Instagram

 
Lisek, 28, who has medalled at the last three World Championships in the pole vault, is yet another pole vaulter switching from Nike to Puma.
Pascal Martinot-Lagarde
— Pascal Martinot (@PascalMartinot) January 8, 2021
Martinot-Lagarde, 29, earned bronze at Worlds in 2019 and has gone from Nike to Puma.
Renaud Lavillenie
?? FOREVER FASTER ?? @PUMA pic.twitter.com/13TCx8Ekik

— Renaud LAVILLENIE (@airlavillenie) January 13, 2021
The 2012 Olympic champ and former world record holder in the pole vault, 34, has left Nike to sign with Puma.
Aisha Praught Leer
 

View this post on Instagram

 
The 2018 Commonwealth Games steeple champion, 31, is no longer with Under Armour and has signed with Puma.
Sarah Disanza
The @HansonsDistProj is excited to help support Sarah Disanza on her comeback.
Welcome to the team Sarah. pic.twitter.com/XSZu8TJ5yo

— hansonsrun (@hansonsrun) January 11, 2021
Disanza, 25, was the NCAA XC runner-up at Wisconsin in 2014 and owns a 15:20 pb, has been largely absent from the sport since graduating in 2017 but has agreed to a deal with the Hansons-Brooks Original Distance Project.
Andrew Bumbalough
 

View this post on Instagram

 
Bumbi, as he is known, announced his retirement on Instagram at the age of 33. Bumbalough spent 10 years with Jerry Schumacher at the Bowerman Track Club and represented the US at the 2011 World Championships in the 5,000 meters.
Noah Droddy
Droddy, 30, who just ran a big pb of 2:09:09 at the Marathon Project in December, had his contract expire with Saucony at the end of 2020.
Ryan Hill
The three-time World Championship qualifier, 30, signed with NAZ Elite after spending the last seven years with Nike and the Bowerman Track Club.
LRC Ryan Hill Joins HOKA ONE ONE NAZ Elite
Kyle Merber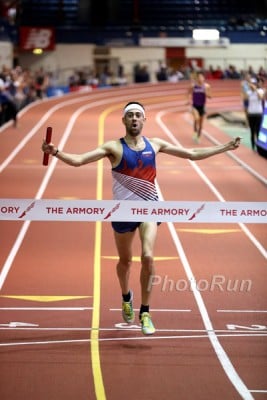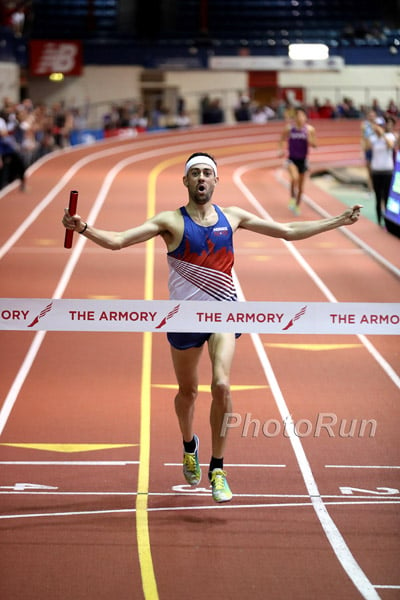 Merber, 30, announced his retirement from professional running on January 5 after his deal with HOKA ONE ONE expired.
Ben True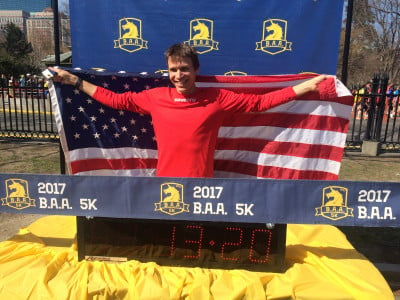 True's Saucony contract expired. His future plans are unknown at this time.
Kate Grace
Grace, 32, left the Bowerman Track Club after three years but remains sponsored by Nike. It's unclear who will coach her moving forward.
Sondre Moen
Moen, 29, the fastest European-born marathoner in history (2:05:48), is no longer with Nike and has inked an apparel deal with Norwegian brand Dæhlie.
 

View this post on Instagram

 
Gesa Krause
The two-time World Championship steeple medalist from Germany, 28, left Nike and signed with Puma.
Sandi Morris
https://twitter.com/americantrack/status/1349011404423131142
The 2018 World Indoor champ in the pole vault, 28, switched from Nike to Puma.
Tadesse Abraham
The Swiss marathon record holder (2:06:40) has gone from adidas to On.
 

View this post on Instagram

 
Andrew Pozzi
The 28-year-old Brit, who won the 60 hurdles at 2018 World Indoors, is yet another athlete leaving Nike for Puma.
Tianna Bartoletta
The reigning Olympic long jump champ, 35, announced she's no longer sponsored by Nike.
Trevor Hofbauer
The 28-year-old 2:09 marathoner, who will represent Canada in the Olympic marathon this year, is with Saucony now.
Charlotte Purdue
Purdue, 29, whose 2:25:38 pb makes her the fourth-fastest British woman ever, has switched from Nike to adidas.
Camille Herron
The 39-year-old ultrarunner and LetsRun poster has gone from Nike to HOKA ONE ONE.
And a few pros who signed deals late in 2019…
Weini Kelati
The two-time NCAA champ at New Mexico signed with Under Armour and has joined their Dark Sky Distance team in Flagstaff.
Dani Jones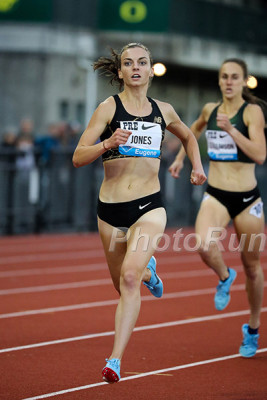 The four-time NCAA champ at Colorado signed with New Balance and is training under Joe Bosshard in Colorado.
Hillary Bor
The 2016 Olympian and 2019 US champ has left the Army WCAP and inked a deal with HOKA ONE ONE.