I Was Bored, So I Watched Galen Rupp, Matt Withrow, & Jenny Simpson at the 2003 Foot Locker Championships
Throwback Thursday #4
By Jonathan Gault
April 30, 2020
Welcome back to Throwback Thursday. With no live sports during the coronavirus quarantine, I'm plumbing the depths of YouTube and watching one classic race per week.
Article continues below player
Like our coverage from Albuquerque?
If you missed the first three installments, click below.
This week, I'm tackling the 2003 Foot Locker Cross Country Championships, which featured one of the most talented classes in Foot Locker history, two thrilling come-from-behind victories, and the birth of a legendary running meme. Future Olympians Jenny Simpson, Galen Rupp, and Lopez Lomong were all racing that weekend as well future pros Ben True (13:02 5k pb), Andrew Bumbalough (13:12 5000, 2:10:56 marathon), Garrett Heath  (3:34/7:37/13:16), Shadrack Biwott (2:12 marathon), and Marie Lawrence (9:29 steeple). It also happened to be the same weekend during which the US captured Saddam Hussein in Iraq.
Let's hop in the YouTube time machine to San Diego, Calif., on December 13, 2003. Below the video, I'll share what I was thinking as I watched it.
Note: There are several videos of this race on YouTube. Most of them are of very poor quality. The best one I could find is of someone filming the TV broadcast with their camera, so part of the broadcast is cut off (it's still decent quality). The boys' and girls' races were uploaded separately, so I'll start with the girls' video and link to the boys' video when I start the boys' recap (to skip to the boys' recap, click here).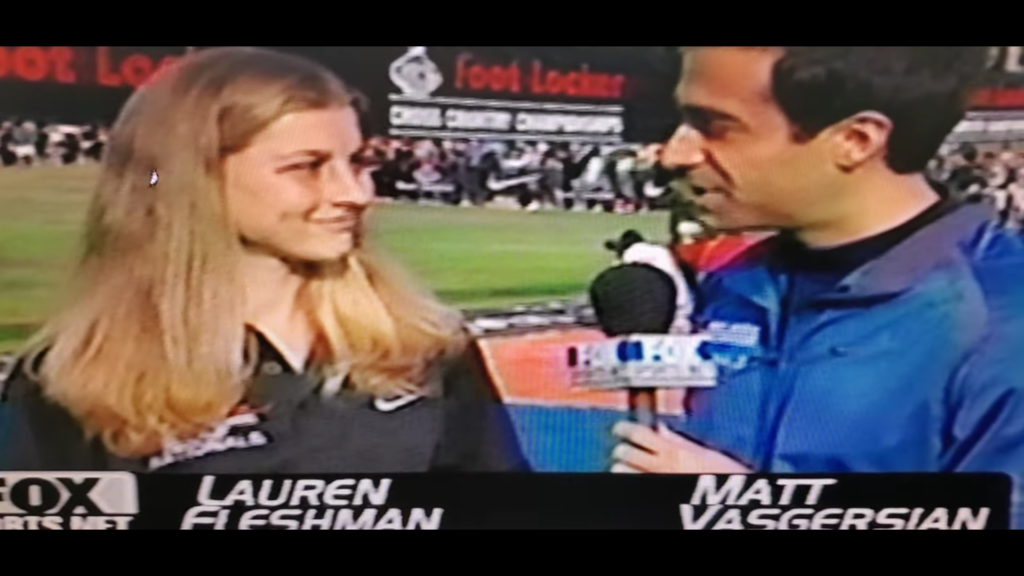 1:07 We've got future Sunday Night Baseball announcer Matt Vasgersian calling the action alongside a 22-year-old Lauren Fleshman, fresh out of Stanford University.
"It's the only true national championship in any high school sport," Fleshman says.
Definitely true in 2003. One year later, NXN was born…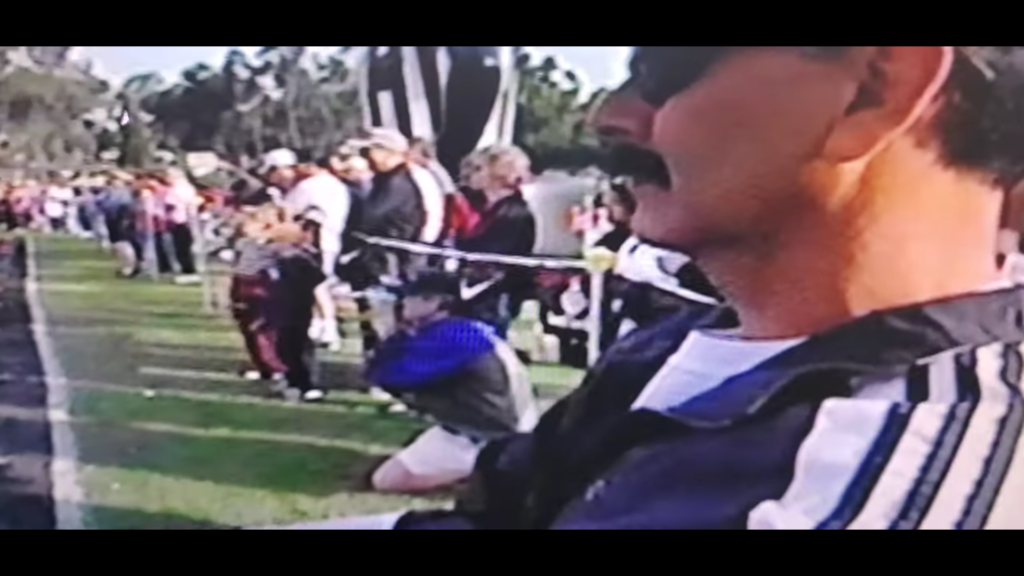 1:39 VERY solid mustache.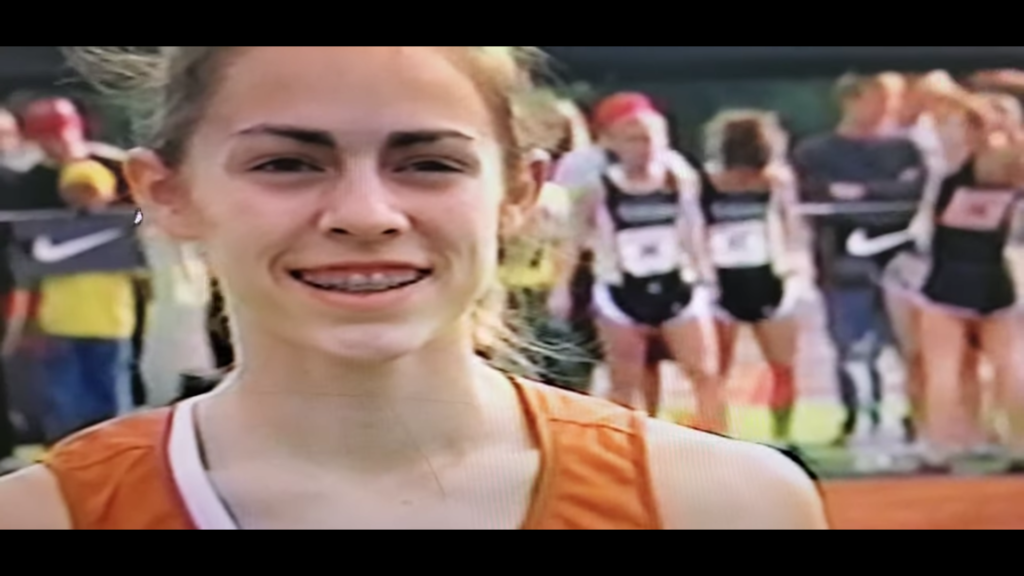 2:56 Does the South Region champion look familiar? That's a 17-year-old Jenny Barringer (now known as Jenny Simpson). Yes, even legends wear braces.
Also, is Foot Locker going to be sued by the University of Texas? I thought they had a monopoly on burnt orange.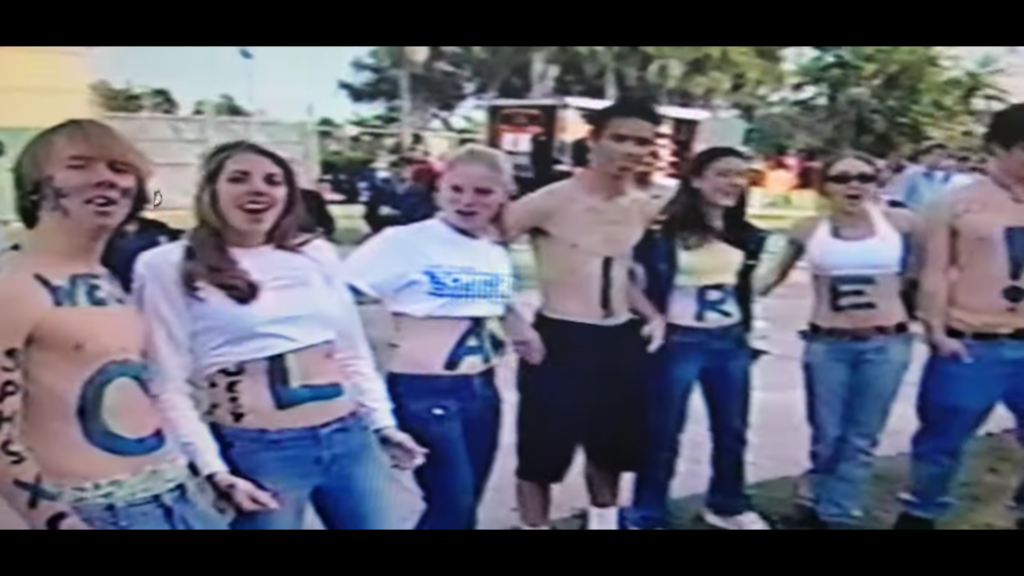 3:19 Claire Rethmeier undoubtedly has the best cheering section of the day. In my mind, I pictured her friends embarking on some epic road trip to watch Claire race at nationals, but it turns out she attended San Pasqual High School in Escondido, which is a 25-minute drive to Balboa Park.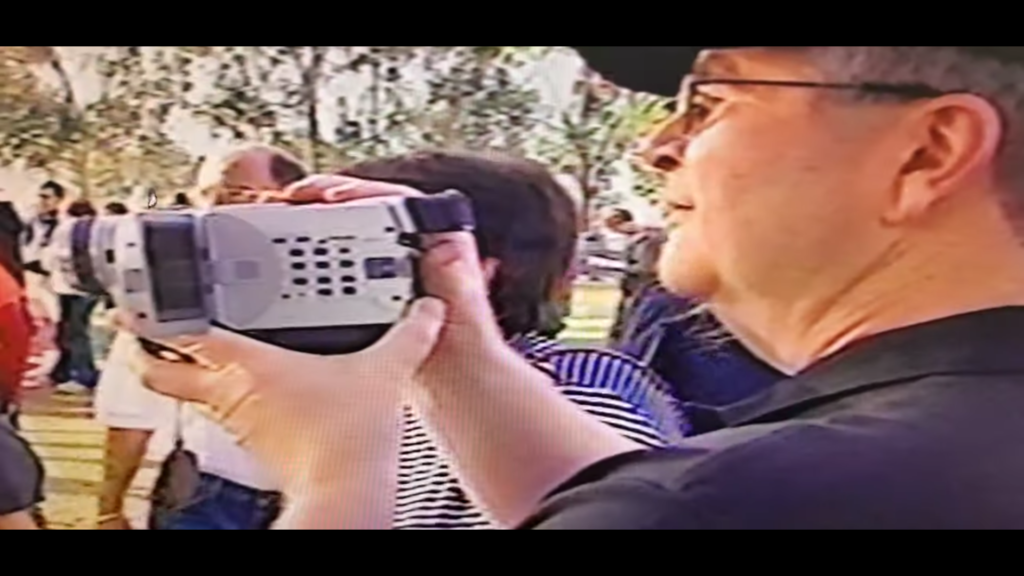 3:21 This guy couldn't look like more of a dad if he was walking around wearing a billboard with the letters D-A-D.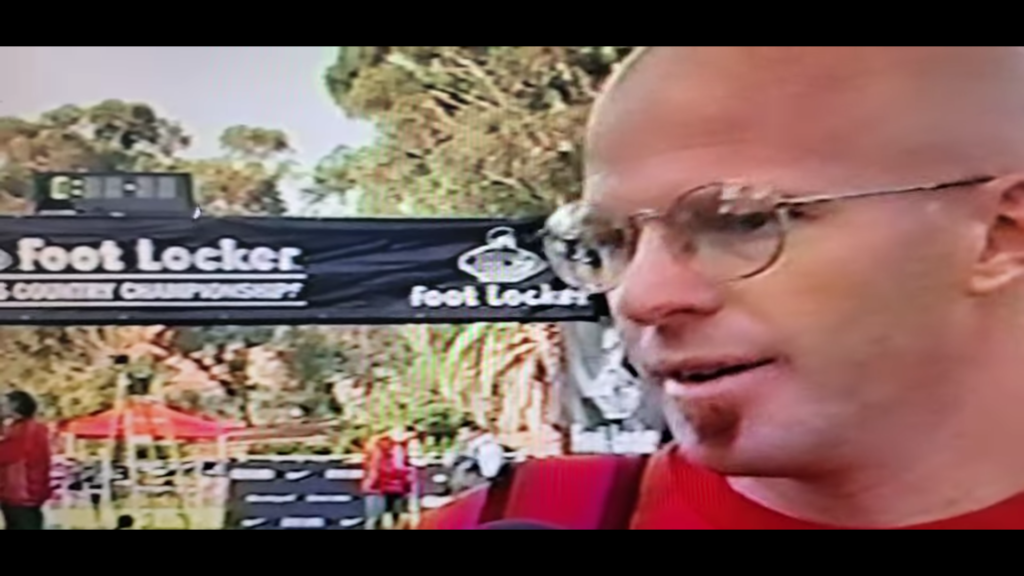 13:37 Coach Greg Weich of Smoky Hill High School in Aurora, Colo., has not one, not two, but three athletes running at Foot Lockers today. Katelyn Kaltenbach will (spoiler alert) end up winning the girls' race, Morgan Schulz will finish 11th, and internet legend Ryan Deak ("he's a true Prefontaine-style warrior athlete, should have been born 30 years ago," Weich says) will take 6th in the boys' race.
I have a lot of questions. Has any other coach ever put three athletes in the top 11 at the same Foot Lockers? Should more high school coaches grow soul patches? How did I not know until now that Katelyn Kaltenbach and Ryan Deak attended the same high school?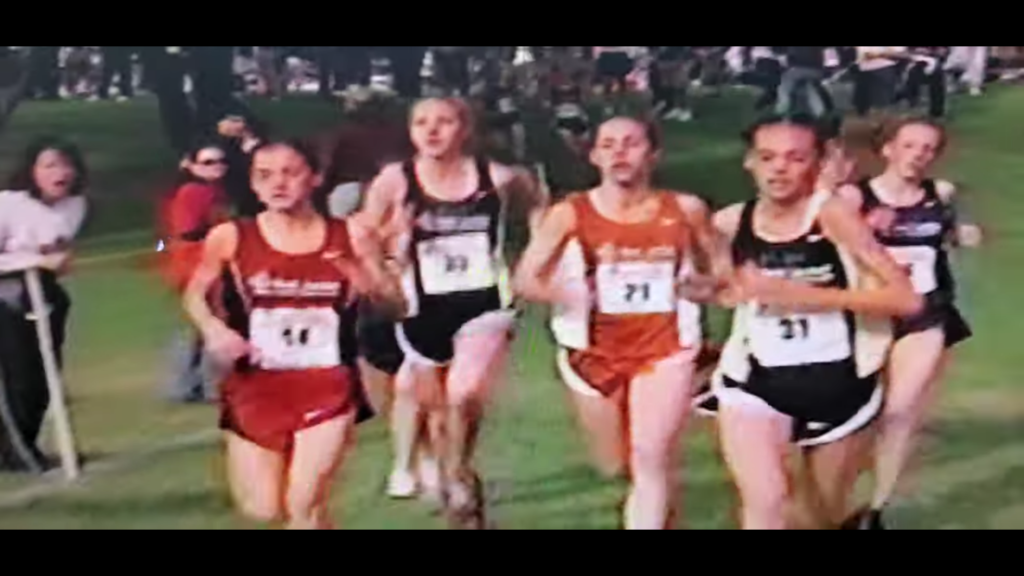 15:55 In case you're wondering why I haven't addressed more of the actual race, not a ton has happened. Barringer has done most of the leading, but no one has created any real separation. With a mile to go, seven women are still in the lead group.
17:32 Hello! Marie Lawrence, only a freshman, makes a HUGE move at the top of the hill and opens up a three-second lead with 400 to go. She looks really good right now. If I didn't know the outcome, I would have bet a large sum of money on Lawrence (a future UW runner and 9:29 steepler) winning at this point.
18:02 And suddenly, Kaltenbach is right on Lawrence's shoulder. It kind of looks like Lawrence let off the gas a little coming off the big downhill, though it's hard to know for sure as the camera has been cutting back and forth.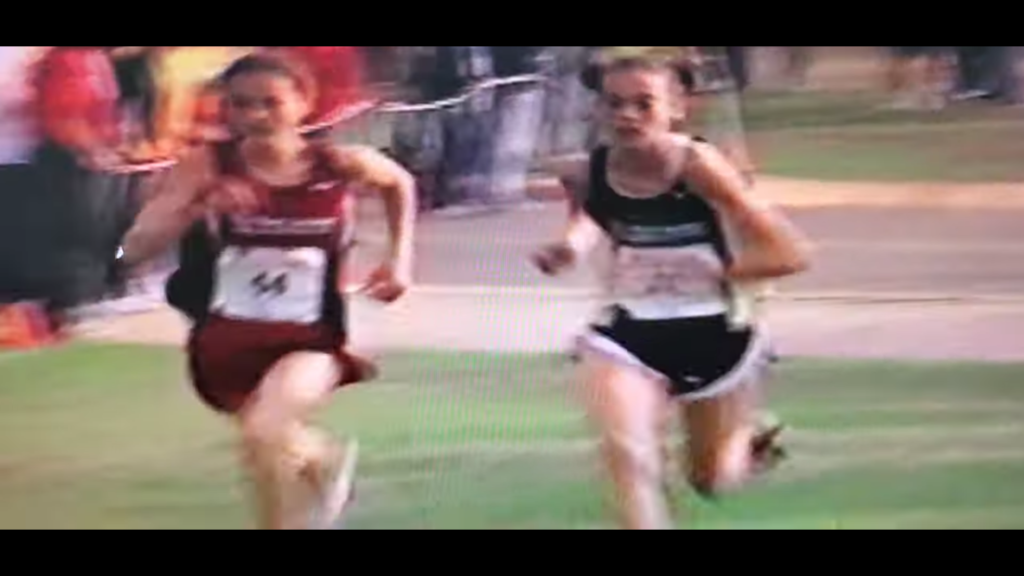 18:18 Fleshman informs us that this would be Lawrence's first high school cross country victory — to this point, she's been overshadowed by her older sister, Collier (who will finish 19th). That's insane. Could you imagine if your first win was the national championship?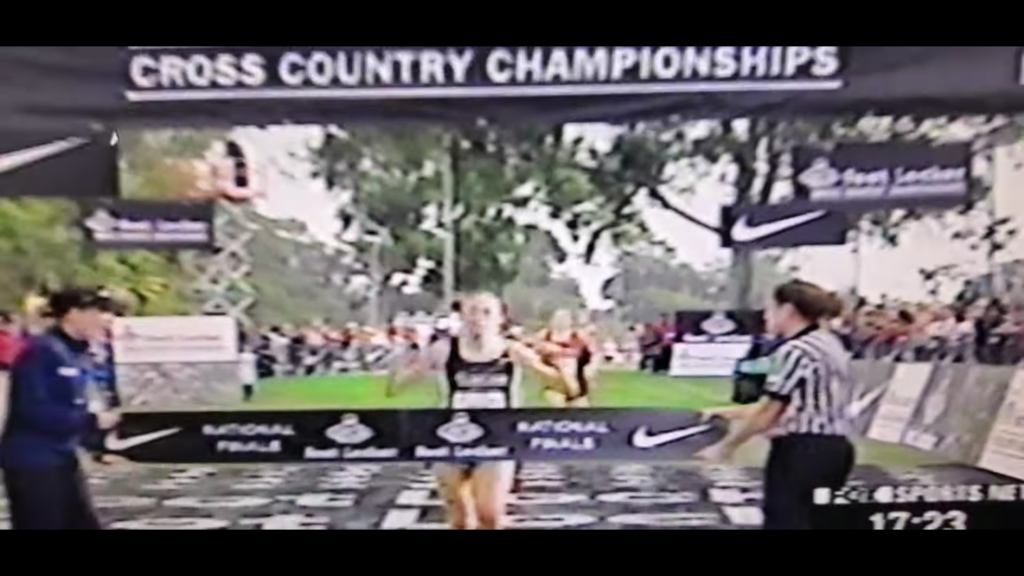 18:34 Another spoiler alert: Matt Withrow's win in the boys' race is the one that's remembered, but Kaltenbach basically did the same thing as Withrow in the girls' race. She looked finished coming off the final hill but wound up as the national champ.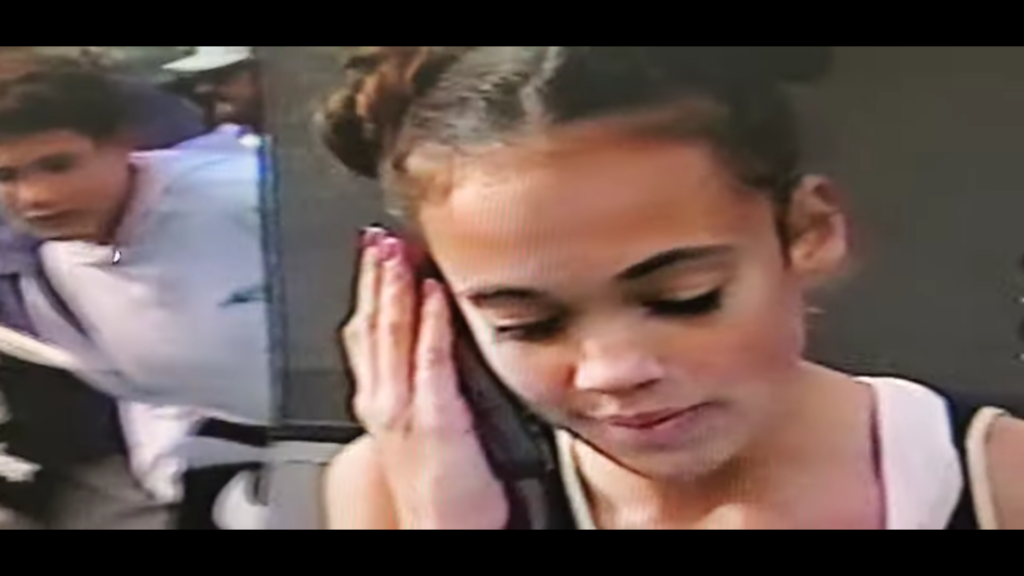 19:53 Kaltenbach's post-race interview is interrupted when her older sister Megan calls to congratulate her.
"Megan," Kaltenbach says, "I'm getting interviewed, I'll call you back."
I don't blame Megan. I blame whoever decided to hand Kaltenbach the phone while she was on television. By the way, older sis Megan wasn't too shabby of a runner herself. She probaly had the better overall career — a 14-time state champ in HS, she also ran the opening leg on two NCAA-winning DMR teams at UNC before becoming a model.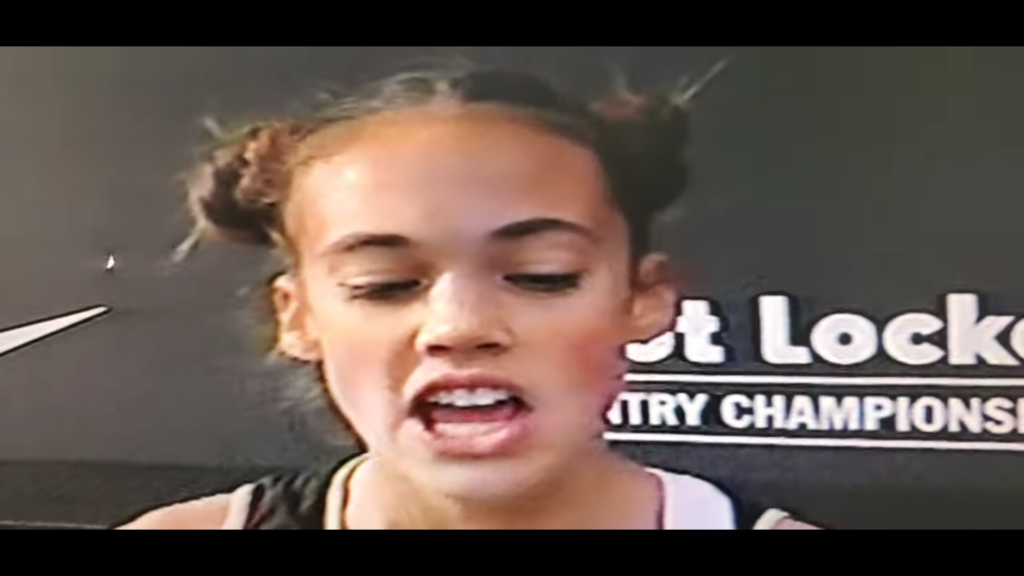 20:00 Sorry that we're 20 minutes into this thing and I haven't even mentioned Kaltenbach's hair. To my knowledge, she is the only girl to win Foot Lockers with this hairstyle, which, thanks to some inspired googling, I have determined is called a "double bun" (my sister, a child of the '90s, argues "Spice Girl buns" is the proper term) or odango (named after a Japanese dumpling).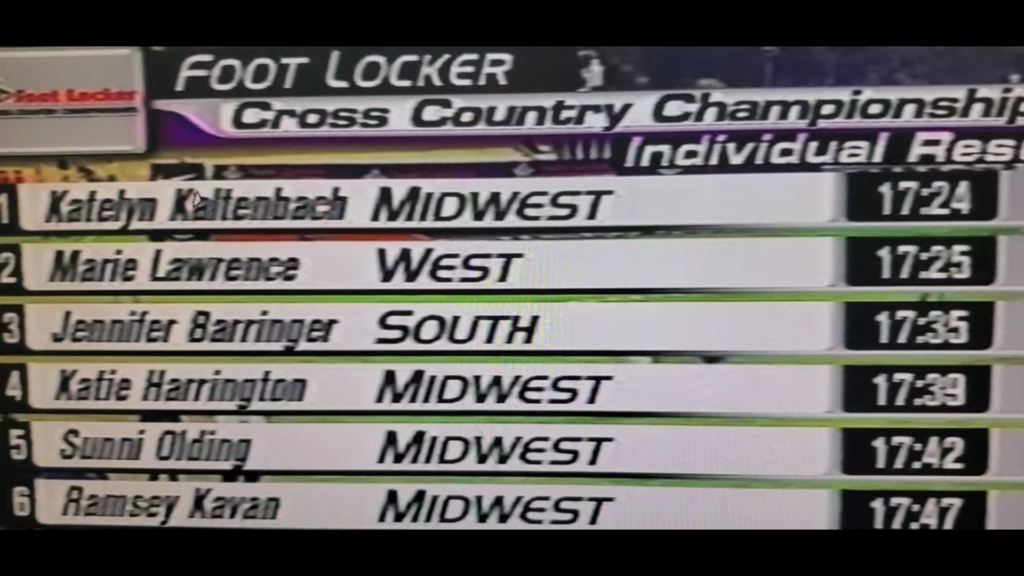 20:18 Some interesting stats about the results.
-This was the second of six consecutive years in which an underclassmen girl won Foot Lockers. None of them successfully defended their title.
-This was the first of three consecutive runner-up finishes for Marie Lawrence (she was 5th as a senior). Poor Marie was the Buffalo Bills of 2000s high school cross country.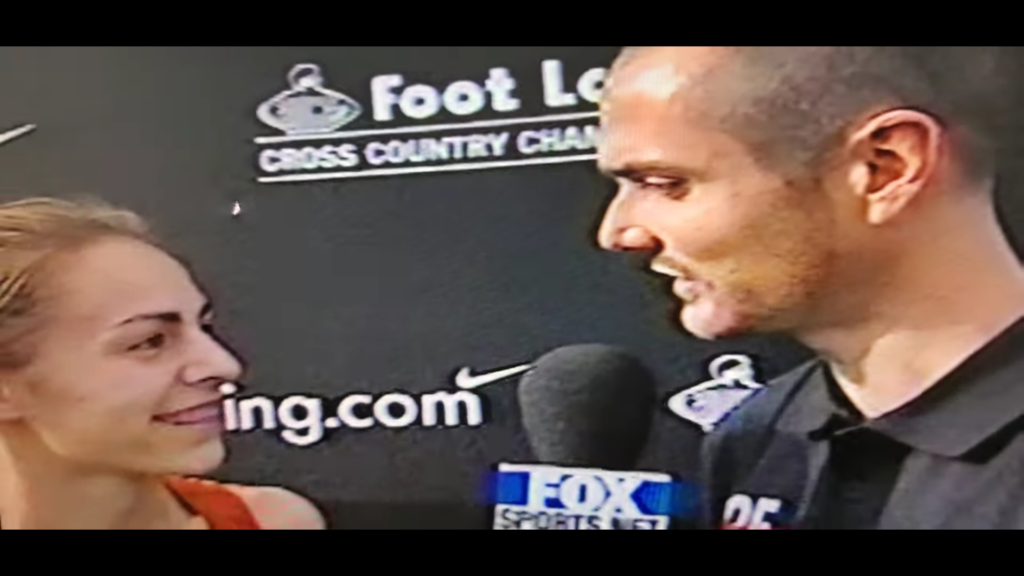 21:10 1987 Footlocker champ (as well as 1988 and 1992 NCAA XC champ) Bob Kennedy ends his interview with Barringer by saying, "we're gonna look for great things from you in the future." Good prediction.
***
All right, time for the boys' race, which can be found here: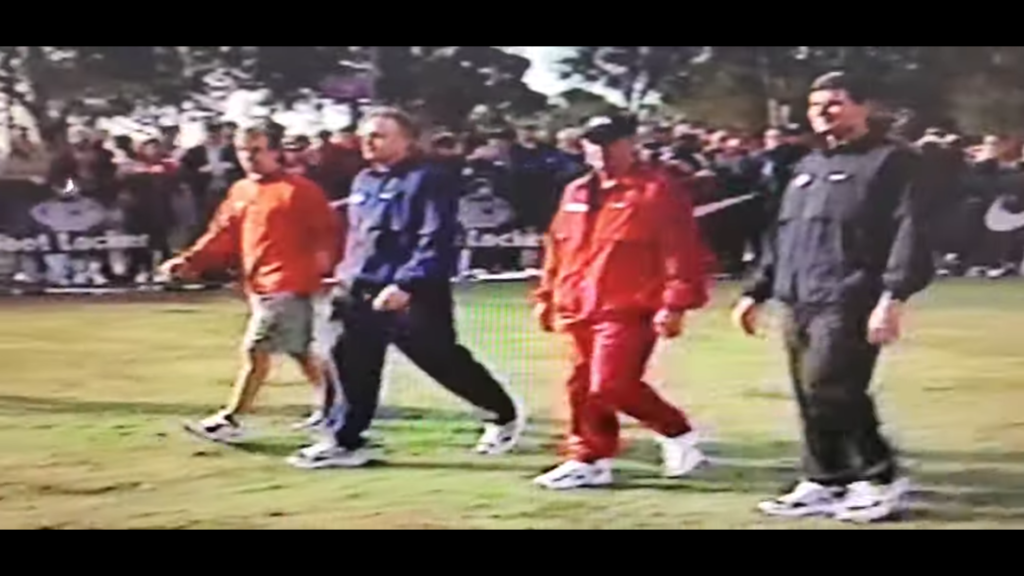 0:22 This is the 25th Foot Locker championship, and to celebrate, Foot Locker brings in the four (at the time) American men who had broken 4:00 in the mile while in HS — Jim Ryun, Tim Dnaielson, Marty Liquori and Alan Webb.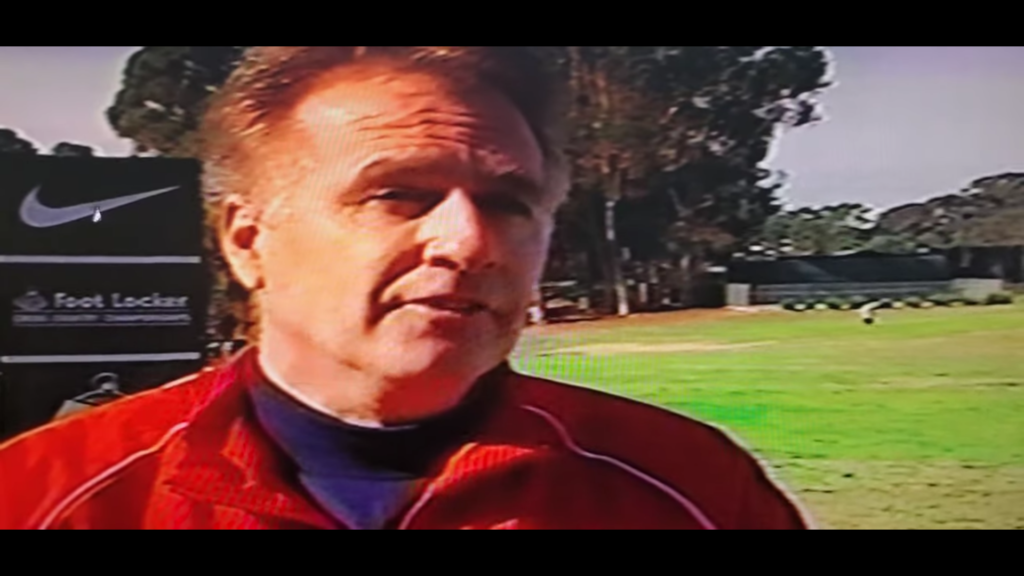 1:52 It's pretty crazy to me that America had four straight years of sub-4:00 high schoolers in the '60s (Jim Ryun in '64 and '65, Tim Danielson in '66, Marty Liquori in '67) and a similar hot streak a half century later with five guys doing it in the span of three years from 2015-17. Yet in the 47 years from 1968-2014, only two guys could manage it.
"No one made a big deal about it [when I broke 4:00]," Liquori tells us. "It was like a one-line afterthought in an article in Track & Field News…At the time — and I felt this sincerely — I felt a high school boy would be breaking a 4:00 mile every year after that."
Of the seven guys who have broken 4:00 in the Foot Locker era, four of them also won Foot Lockers (Lukas Verzbicas, Grant Fisher, Drew Hunter, and Reed Brown).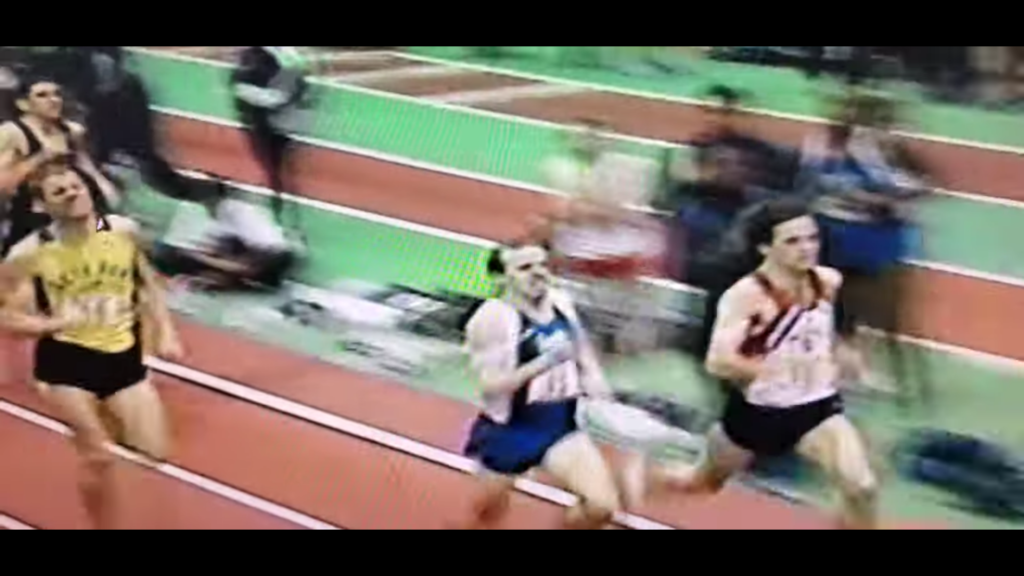 2:21 LetsRun.com singlet alert! LRC pushed Webb to sub-4.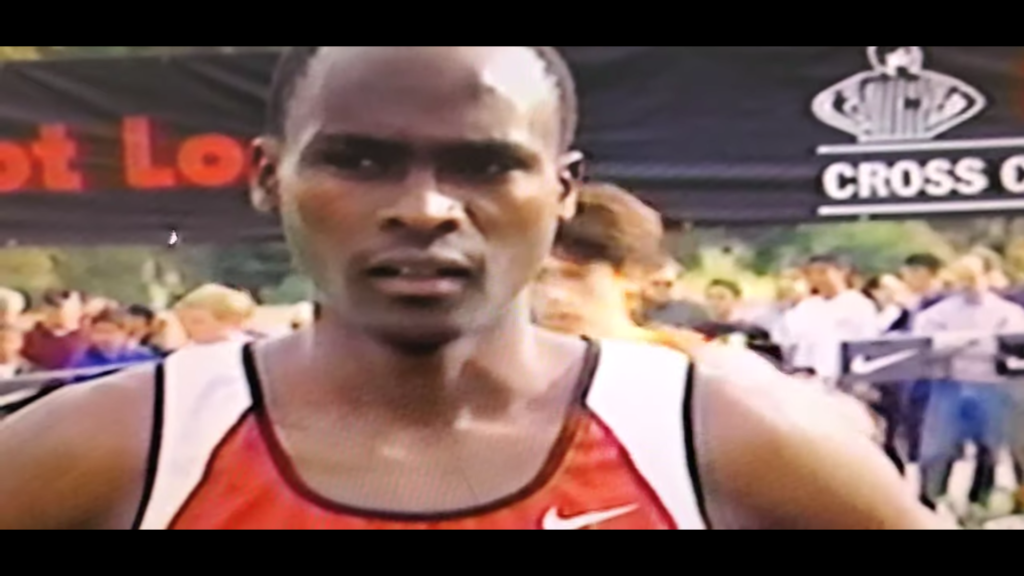 3:57 This boys' race is loaded with talent. Shadrack Kiptoo (you know him as Shadrack Biwott, the 2:12 marathoner for Hansons-Brooks) of La Cueva High School in Albuquerque via Kenya is the pre-race favorite.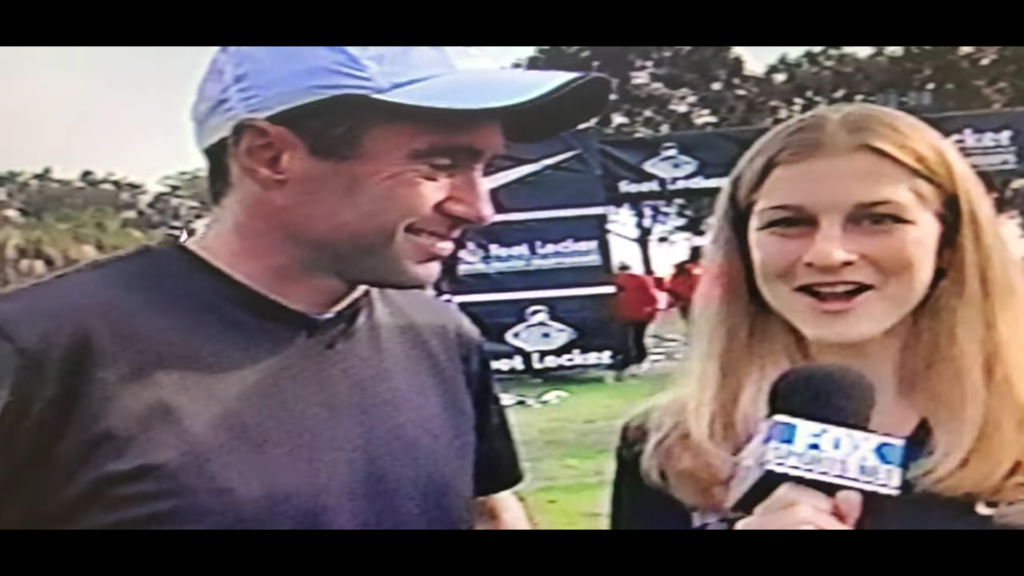 4:45 Fleshman interviews Alberto Salazar, the coach of a competitor from Portland by the name of Galen Rupp.
"A lot of people here are thinking that no one can outsprint Kiptoo in the end," Salazar says. "And I think if Galen's there with him, it's gonna be close."
Keep that prediction in mind…
I also find it amusing that Kiptoo was viewed as a kicker in high school. Of all the future stars in this race, Kiptoo is the one most known for his success in the marathon rather than the track. Rupp may have become a 3:50 miler, but the knock on Rupp until late in his college career was that he couldn't kick.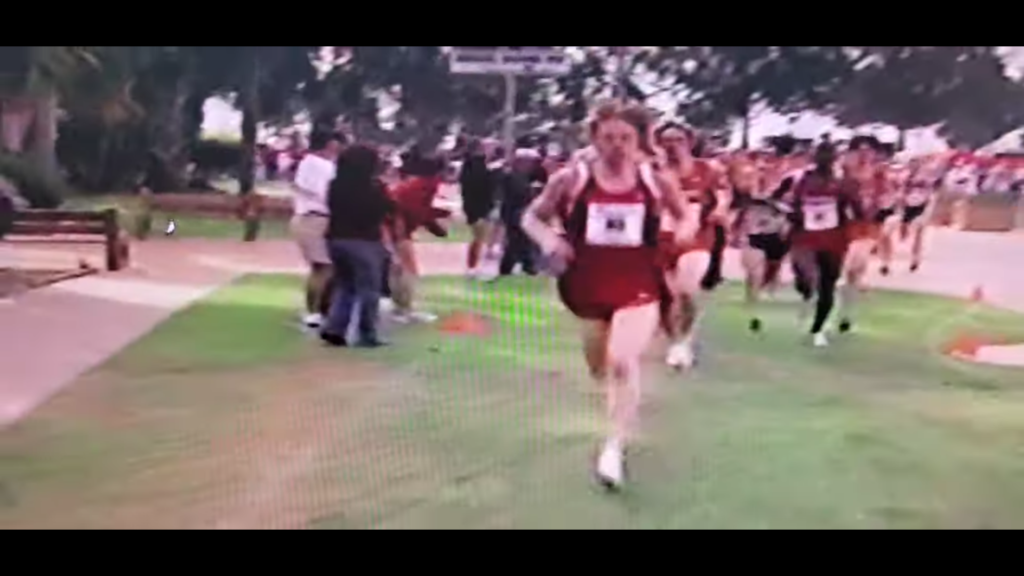 7:44 Rupp is pushing the pace early.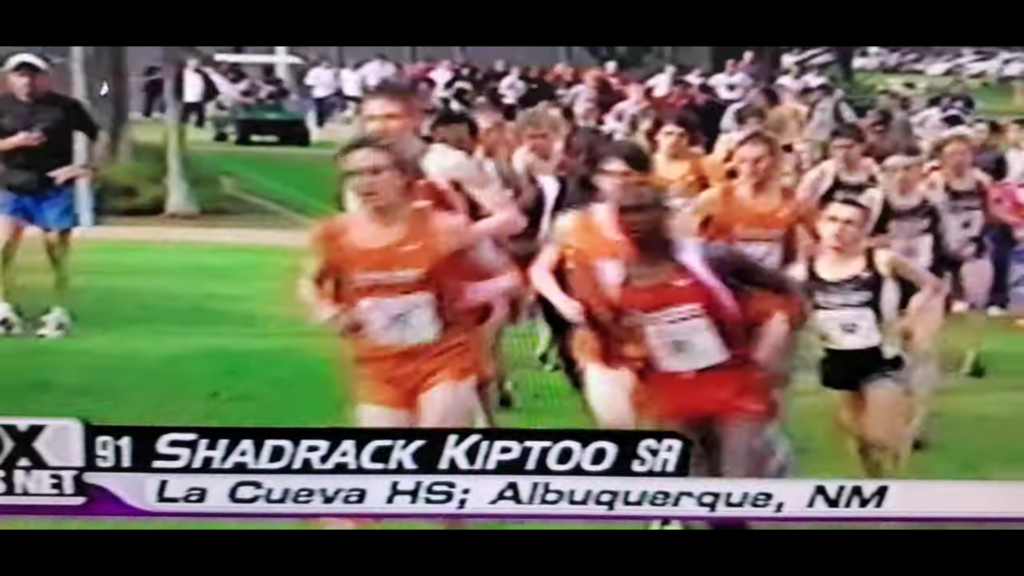 7:57 Two things:
-One of the great mysteries in distance running: why does Alberto Salazar (far left) wear running shorts everywhere? And don't tell me it's because he likes to go running. Other coaches go running as well, but Salazar is the only one I consistently see in running shorts at meets.
-Recognize the athlete in the black on the right? That's LRC cult hero Ryan Deak, who used to be coached by LRC guru John Kellogg (and a bunch of other guys; Kellogg pointed out that Deak's dad also had him doing stuff from Irv Ray and others).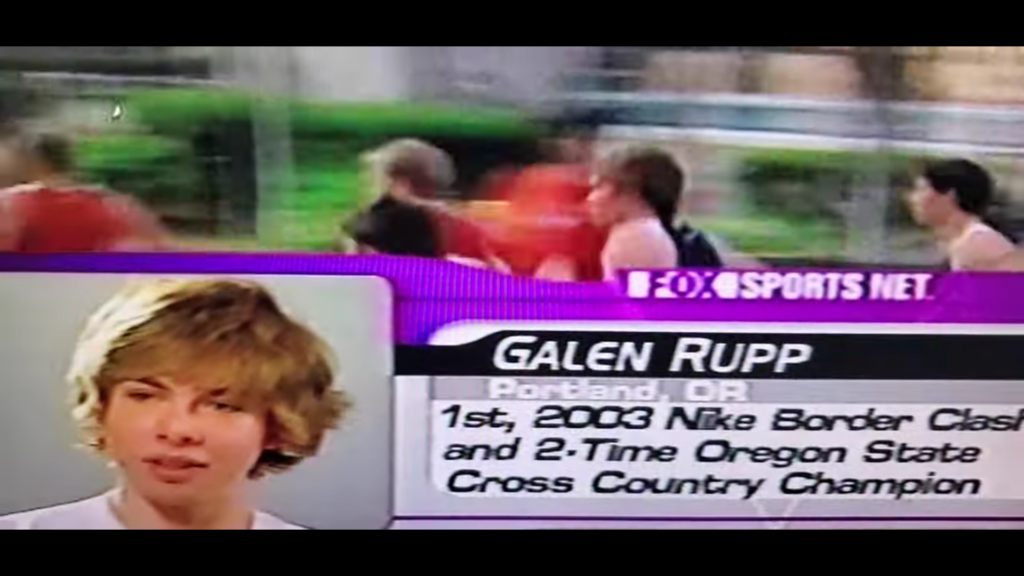 7:59 The biggest clue yet we're in 2003: this hairstyle.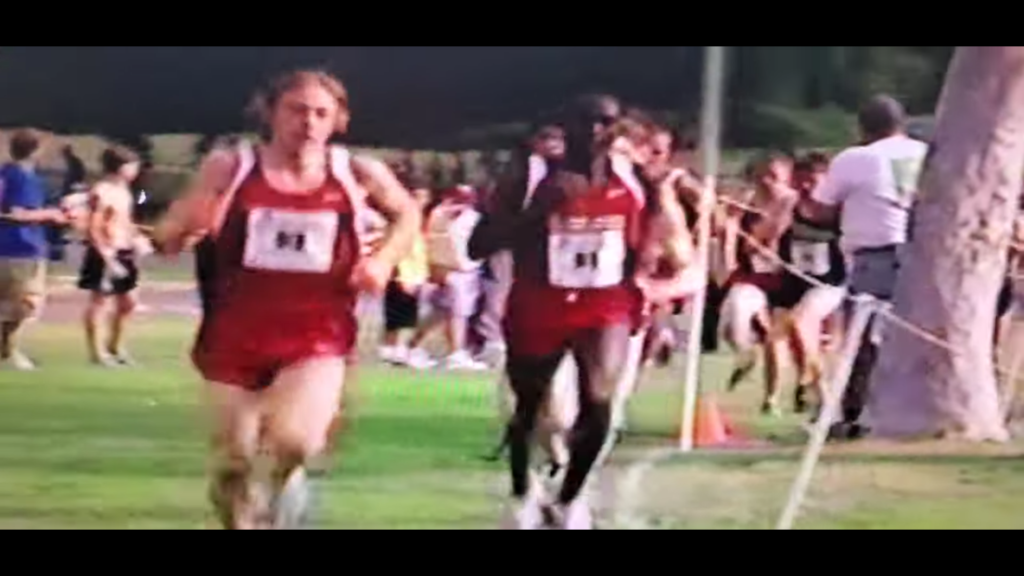 11:18 Kennedy tells us that Kiptoo was almost barred from running his state meet because he started his cooldown while his teammates were still on the course at the district meet.
"In one of the state qualifying meets, [Kiptoo] finished the race, won the race, came back on the course to encourage his teammates and was disqualified," Kennedy says. "By their rules, he was not allowed to run the state meet the next weekend. But they went to court and they got it turned around, and he's now the New Mexico state champion."
Not-so-fun fact: the high school coaches of both Rupp and Kiptoo would later serve doping bans. Salazar broke multiple anti-doping rules as coach of the Oregon Project; Kiptoo's coach, Eddy Hellebuyck, was popped for EPO in 2004.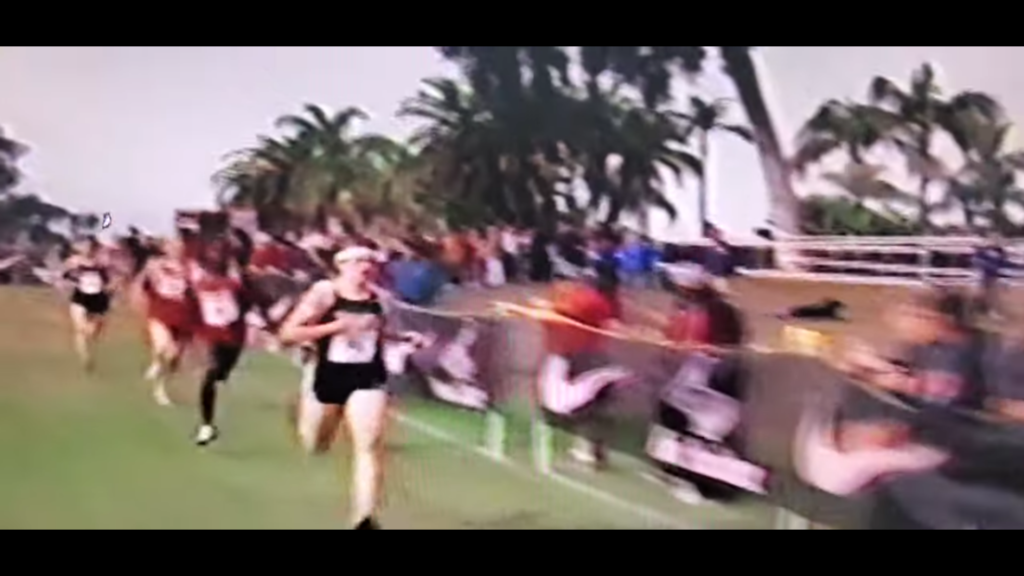 13:55 After Rupp pushed the pace for most of the first two miles, Illinois's Matt Withrow makes a big move into the lead.
"He's going really, really hard," Kennedy says. "He probably has another gear left, but he doesn't have too many gears left. He is close to the edge."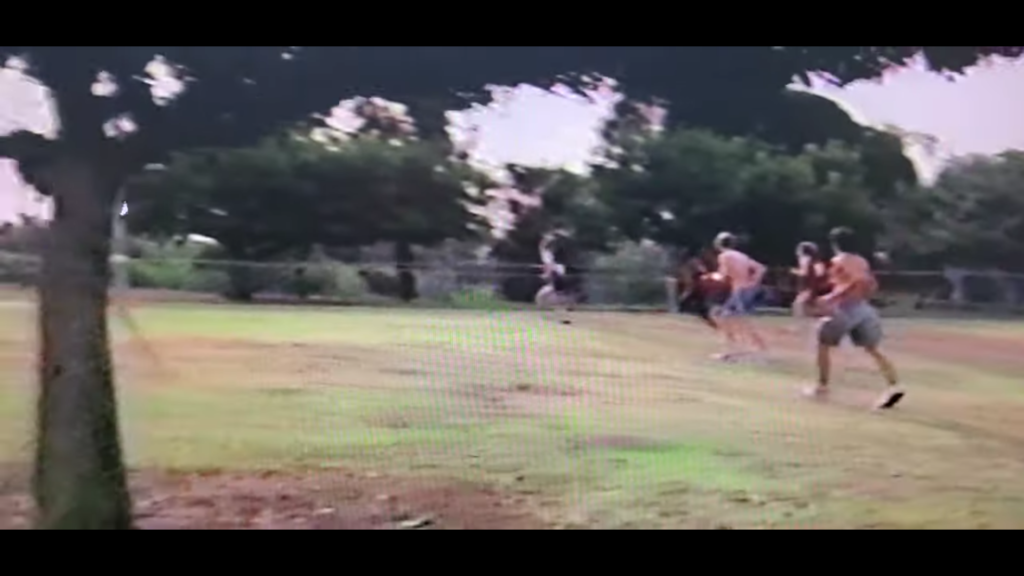 14:54 Vasgersian: "What happens when the shirtless yahoos come running up to you there and you're in the middle of a race? Is that distracting?"
Kennedy: "It's not too distracting. Especially at this point in the race, you're not even paying attention to those yahoos."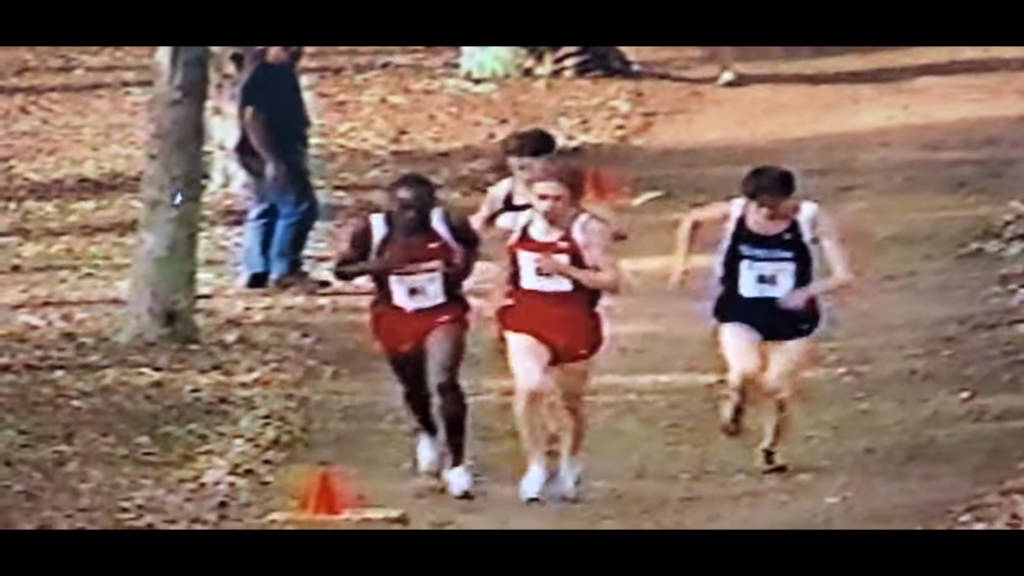 15:49 Entering the final hill, four men are battling it out for the title — Kiptoo and Rupp have caught Withrow, as has Josh McDougal. This is getting good! We didn't know it then, but you've got the 2007 NCAA XC champ (McDougal) racing the 2008 NCAA XC champ (Rupp) plus Kiptoo (who was three times top-15 at NCAAs) and Withrow, who ran 13:35 as a freshman in college.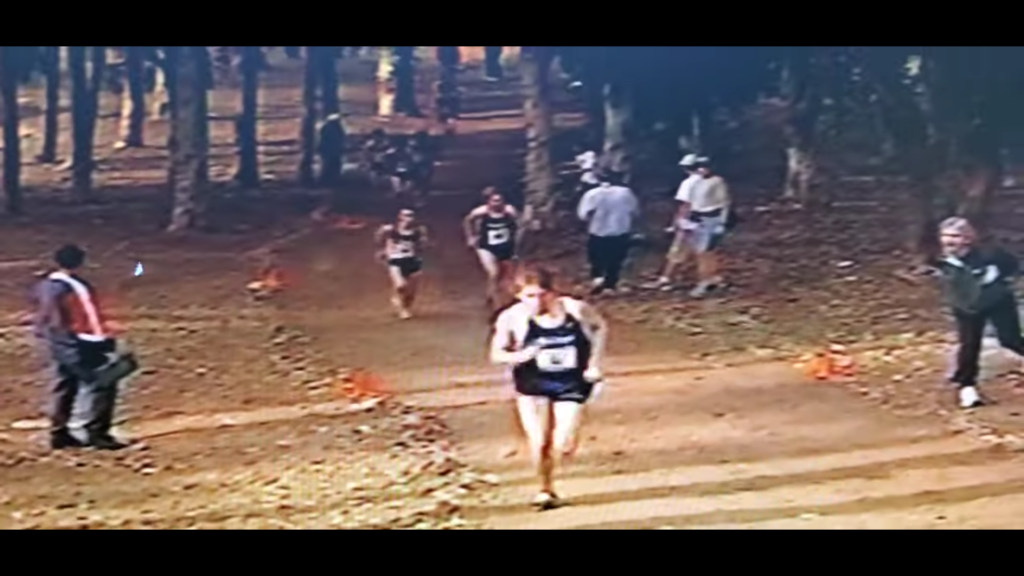 16:03 Shoutout to my college coach Barry Harwick (right), cheering on future Dartmouth great Ben True! While only a part-time runner in HS (he skied in the winter), True managed to finish best of the rest in fifth.
Side note: we had a team tradition at Dartmouth where certain heirlooms were "bequested" down the line, which meant that for a brief time, I owned Ben True's warmup pullover from this race (Dartmouth does not get a lot of Foot Locker finalists, so this was pretty cool).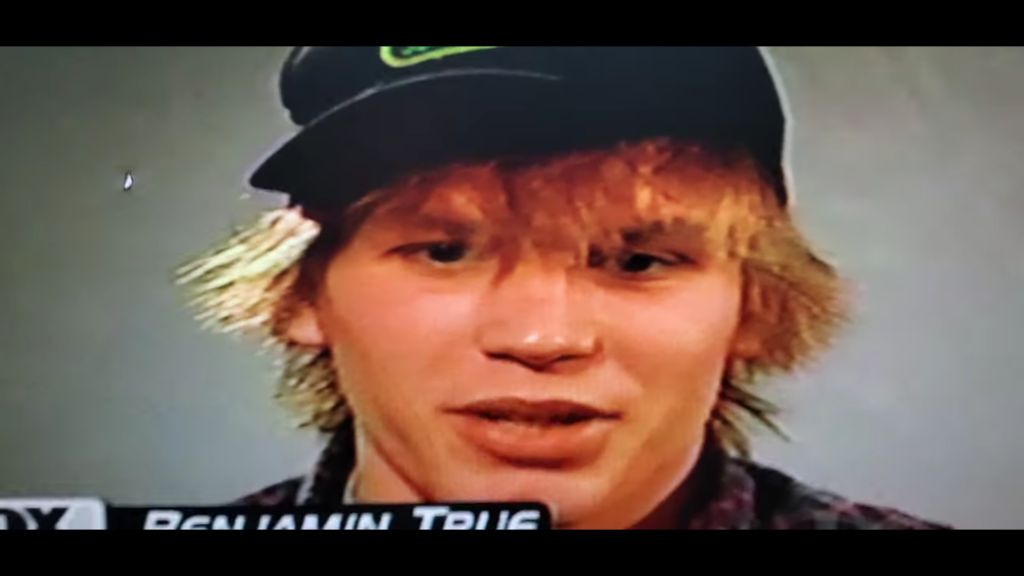 16:18 One of my pet peeves about broadcasts like this: the producers film a bunch of pre-recorded segments and then feel as if they have to force them into the broadcast. We're in the final mile of a great race — now is not the time to cut to an athlete interview! The race is exciting. Focus on that.
The silver lining: we get to see 2003 Ashton Kutcher Ben True, whose vibe I would describe as half-Maine (flannel, John Deere hat), half-X Games medalist.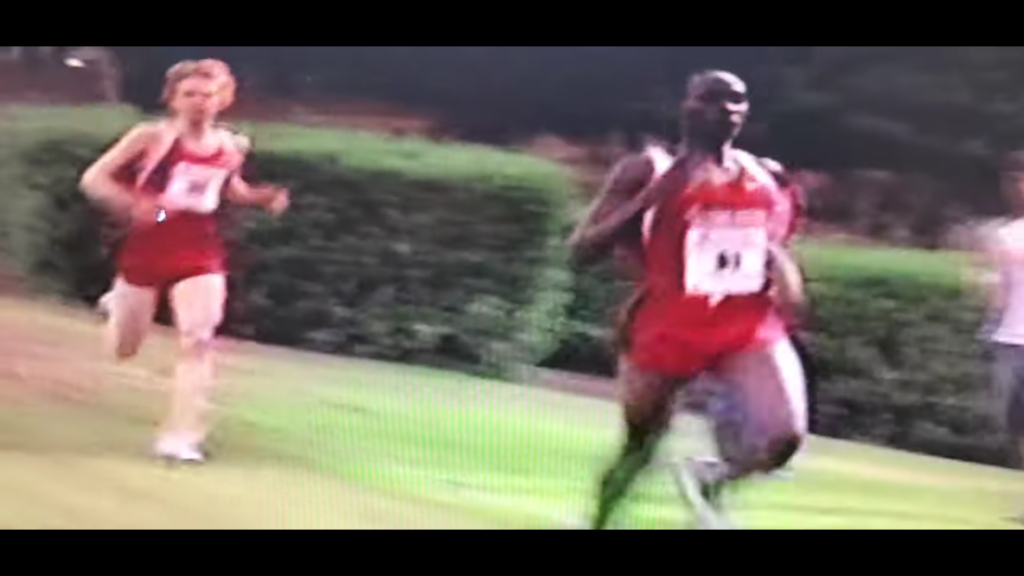 17:20 Rupp takes the lead on the top of the final hill, but that doesn't last long as Kiptoo starts to open it up on the downhill. Just like the girls' race, this looks to be a fairly strong, definitive move.
Amazingly Withrow is only fourth right now. He's not even on the screen and Kennedy basically writes him off, saying, "Matt Withrow is 10 or 15 meters back. I wonder if he paid too high of a price for that big move at 2 miles."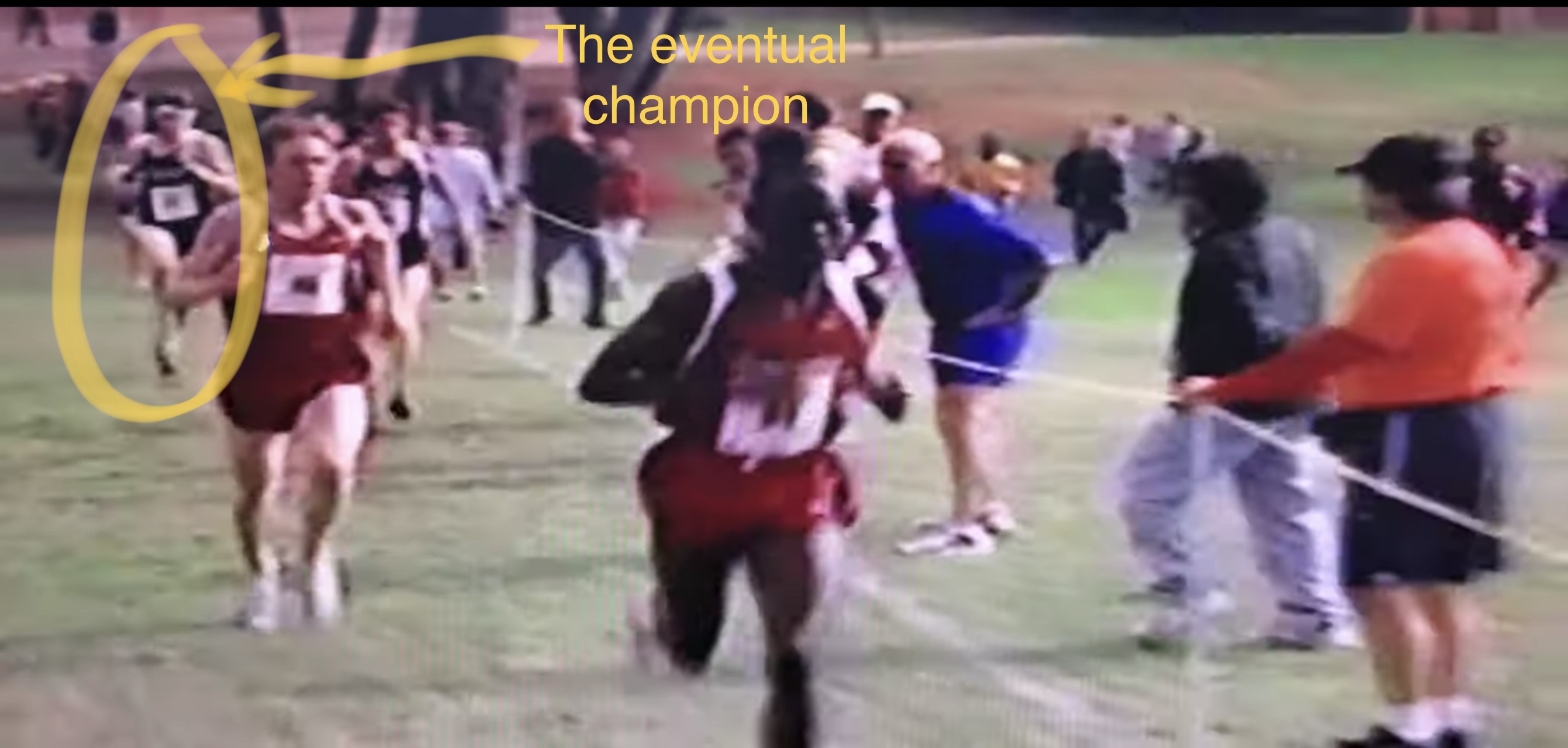 17:47 This is incredible and way better than I remember. There are about 300 meters to go and Withrow is still in a distant fourth yet he wins this race.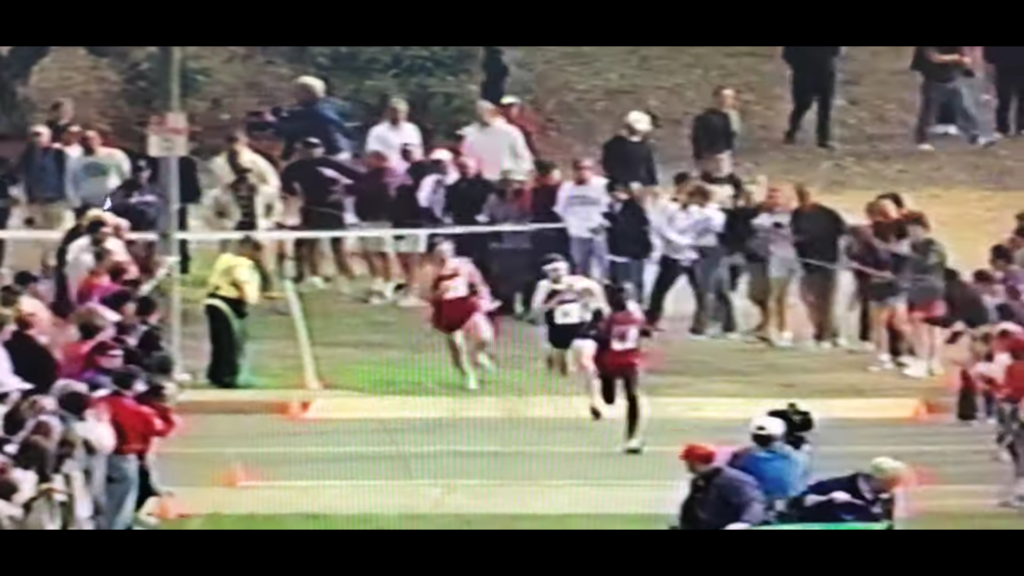 18:00 Suddenly, Withrow launches a huge move, going by Rupp and rapidly gaining on Kiptoo as they make the turn onto the final straightaway.
Vasgersian: "Rupp and Kiptoo. And now…and now we've got Matt Withrow making a move on the outside! In the headband from the Midwest, Tinley Park, Illinois in the house!"
I don't know why, but "Tinley Park, Illinois, in the house!" is the line I always remember from this broadcast.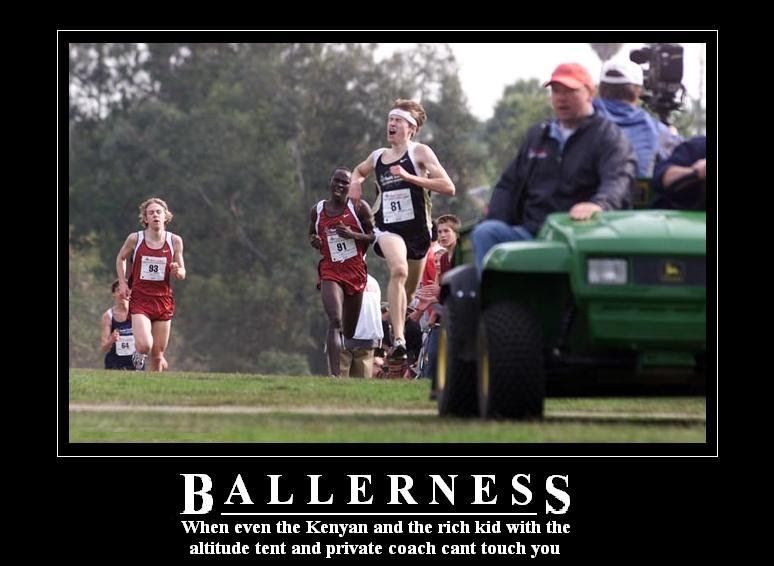 18:25 Okay, that isn't a screencap of the race. But it's legendary. Come on, you think I was going to write an article about this race and not include one of the first great running memes?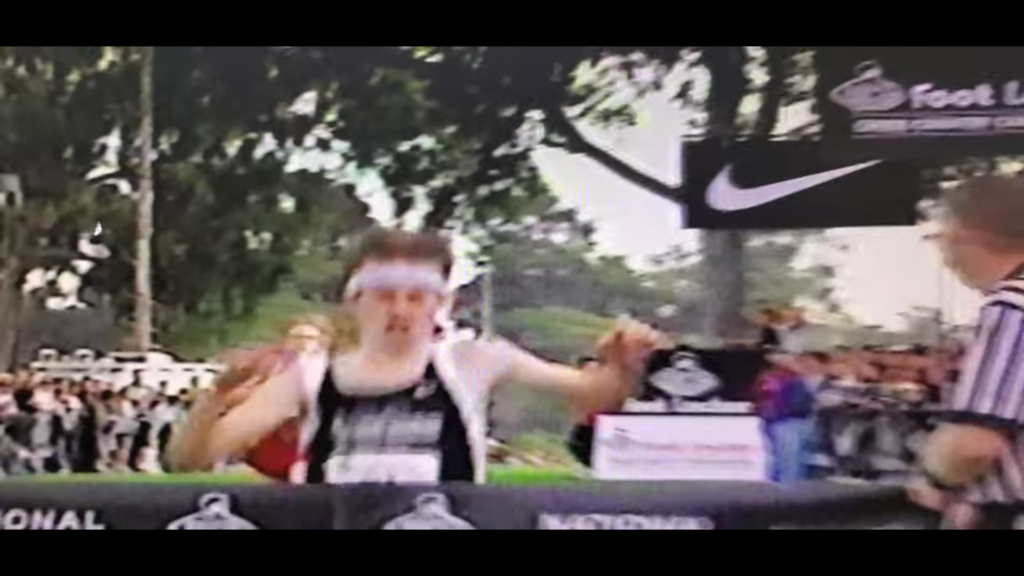 18:35 What a comeback, and what a win by Withrow. This has to be a first-ballot inductee in the Great Moments in Headband Running Hall of Fame, right?
Harebrained (or should it be hairbrained?) theory: Withrow's win was responsible for Evan Jager's headband. Think about it: Withrow won Foot Lockers when Jager was a freshman in high school. Both were from Illinois. Surely Withrow was one of his idols?
If you're reading, Evan, please confirm or deny. (Even more harebrained theory: did the headband hold Jager back? He didn't start winning medals until he embraced the man bun. Okay. I think I need to go to bed.)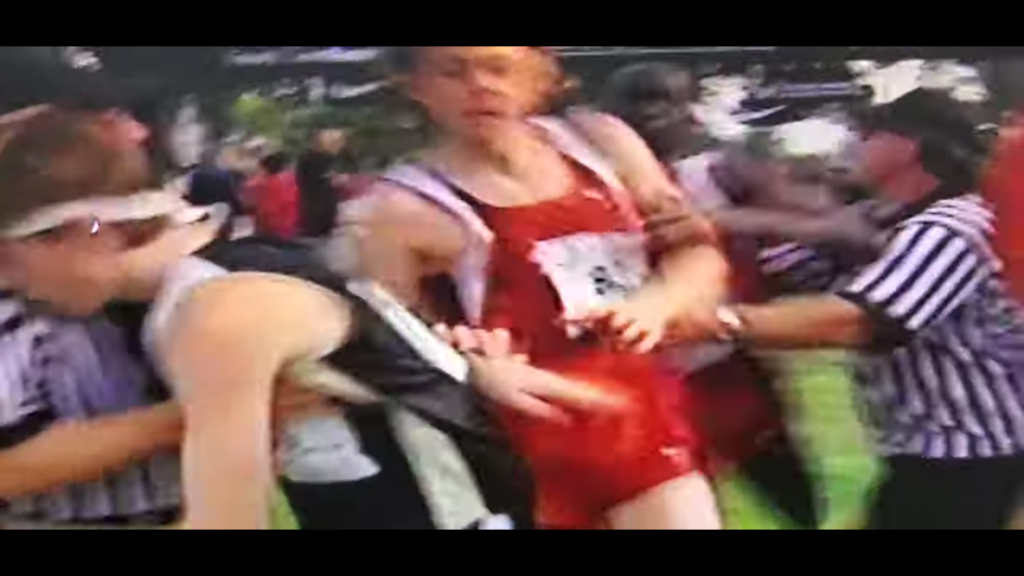 18:39 Rupp and Kiptoo collide with Withrow in the finish chute as all three almost wipe out. Salazar was right — it did come down to a kick between Rupp and Kiptoo, and they were very close (Rupp edged Kiptoo by a second). It was just a kick for second place.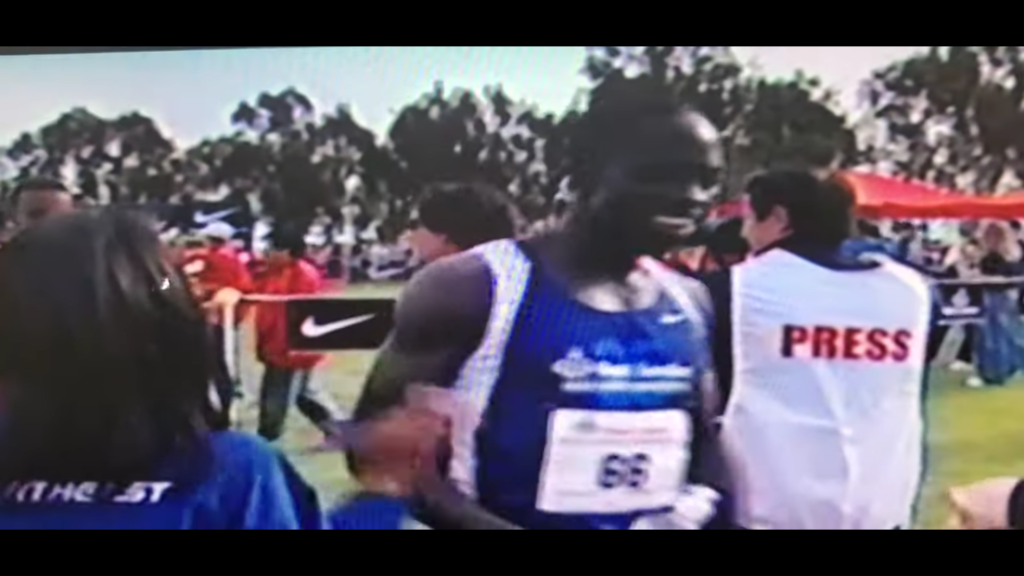 19:25 Lopez Lomong sighting! Man this race was loaded.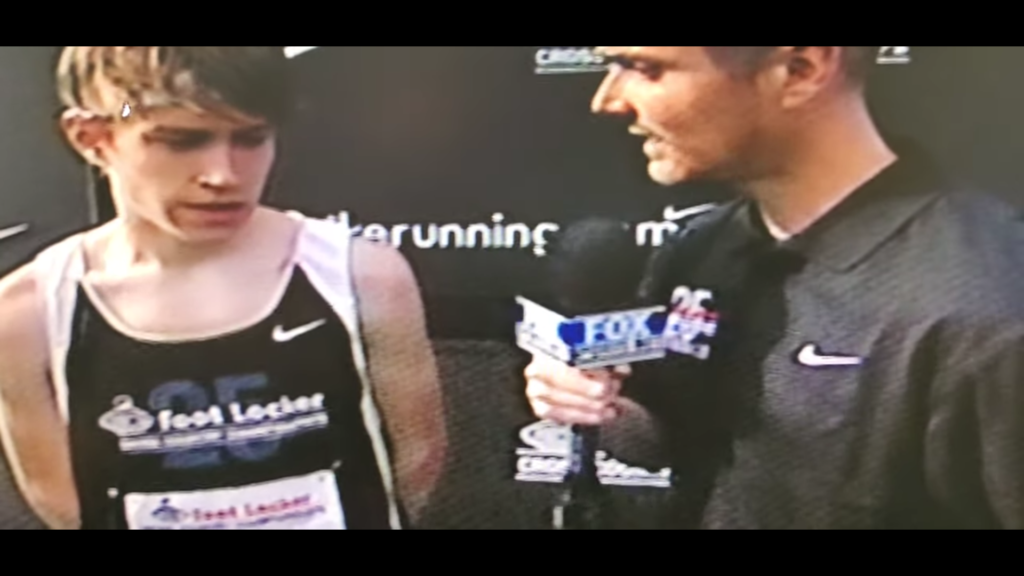 19:40 Withrow: "Coming up on Shadrack, we crossed the street and he made a little look back at me. And I looked him in the eye and I knew I could take him."
Ballerness indeed.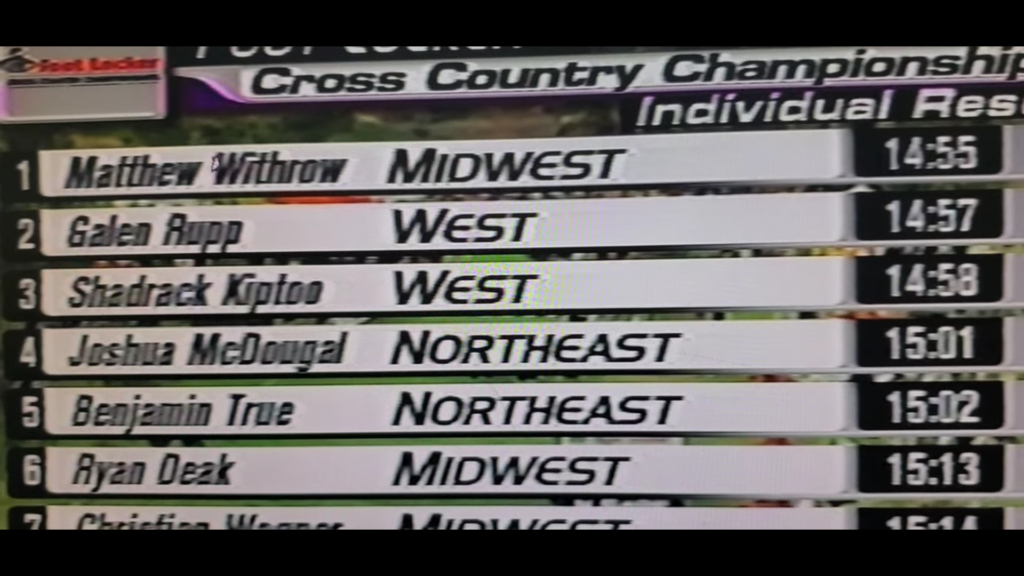 20:51 This has to go down as one of the most loaded races in Foot Locker history. The running résumés of the top five:
1. Matthew Withrow: 13:35/28:26 pbs. 9th at '05 NCAA XC, made US senior World XC team as a 19-year-old.
2. Galen Rupp: 3:50/7:30/12:58/26:44/2:06:07 pbs. Two-time Olympic medalist. '17 Chicago Marathon champ. One of America's best ever.
3. Shadrack Kiptoo (Biwott): 13:36/28:28/2:12:01 pbs. Twice top-10 at NCAA XC. Three top-five World Marathon Major finishes.
4. Joshua McDougal: 13:20/28:27 pbs. '07 NCAA XC champ.
5. Benjamin True: 3:36/7:35/13:02/27:41 pbs. 6th at '13 World XC. 6th at '15 Worlds in 5k.
Rupp, Kiptoo, and True all became successful pros, McDougal was a college stud, and Withrow beat them all. Go further down the list at 2003 Foot Lockers and there's Garrett Heath (10th), Andrew Bumbalough (13th), and Lopez Lomong (20th), all of whom have had strong pro careers. This is an all-time Foot Locker class.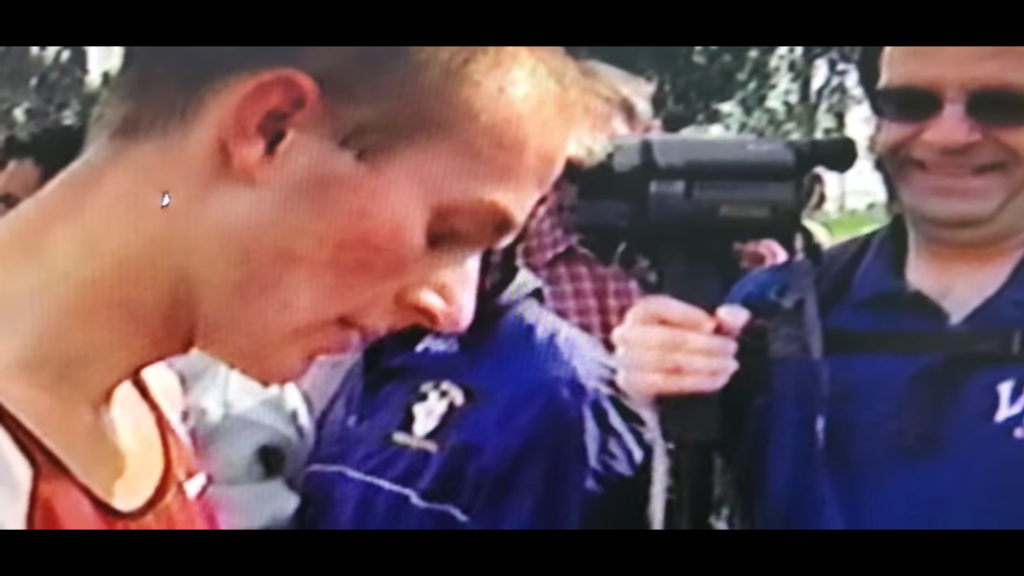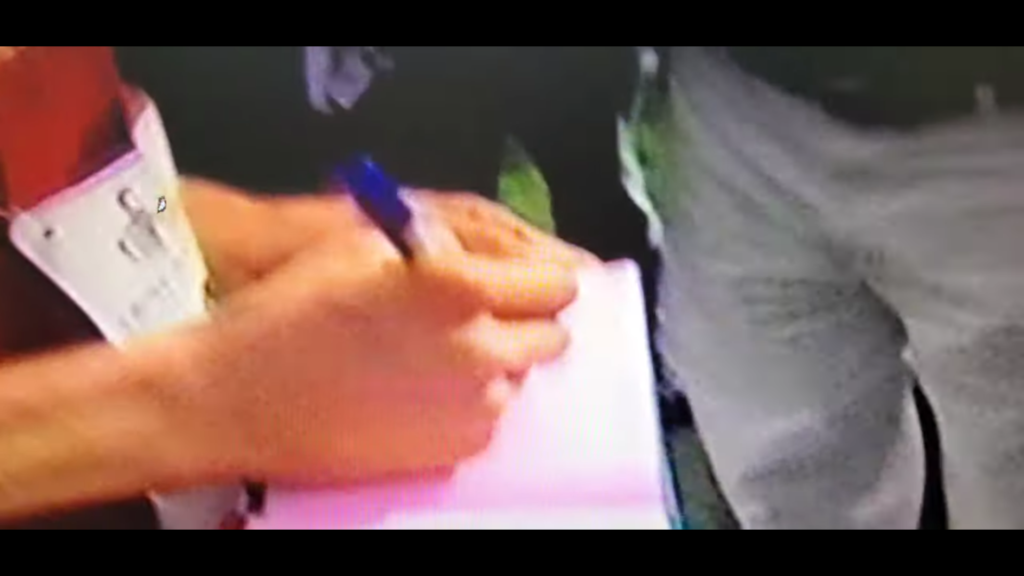 21:57 Yes, high school cross country runners do sign autographs.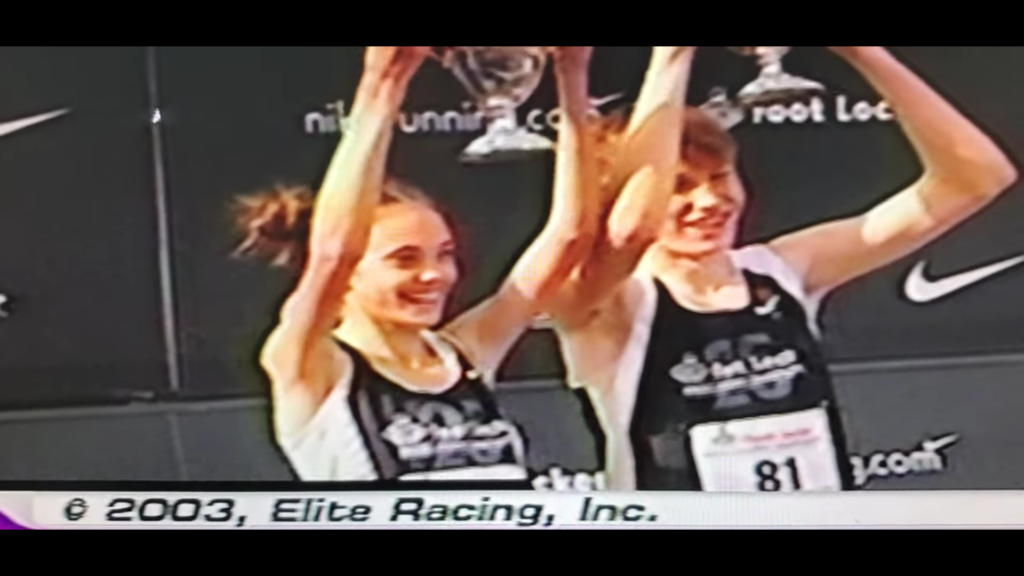 23:05 Vasgersian signs off by telling us it's a sweep for the Midwest Region.
But I'm saying it right now. Colorado doesn't belong to the Midwest. This is a hollow victory.
I get that the regions probably have to be balanced for population, but spiritually, Colorado belongs in the West over the Midwest. Otherwise, I think the states are assigned correctly (though there's a case for Oklahoma in the Midwest instead of the South).
MB: What happened Matthew Withrow, the 2003 Footlocker Champion that beat Galen Rupp?
***
That's it for this week. Have a suggestion for a race I should rewatch? Let me know on Twitter or in an email.
---
Previous:
*TBT #3: I Was Bored, So I Watched the Insane 2007 World Cross Country Championships in Kenya
*TBT #2: I Was Bored, So I Went Back and Watched Ritz, Webb, & Hall Battle at the 2000 Foot Locker Cross Country Championships
*TBT #1: I Was Bored, So I Went Back and Watched the 1998 NCAA Cross Country Championships