HOKA Trials Runner of the Day #7: Brandon Johnson: From Sports Illustrated Steeplechase Fall to the Marathon Trials
by LetsRun.com (Sponsored by HOKA ONE ONE)
February 15, 2020
February is Marathon Month on LetsRun.com as the month ends with one of the greatest events on the athletics calendar, the 2020 US Olympic Marathon Trials in Atlanta. From the contenders, to the dreamers, to the mountain men and women, HOKA ONE ONE has 17 athletes competing at the Trials, and LetsRun.com is partnering with HOKA to profile all of them. We hope these profiles not only show you the cool stories of the people running the Trials, but also help gets you pumped for the Trials, and gives you some advice for your own running.
This content is sponsored content for HOKA, but not approved by them.
---
Name / Nickname: Brandon Johnson / BJ
Article continues below player.
Age: 32
Hometown: Ventura, CA
High school: Ventura High School
College: Metropolitan State University of Denver
Occupation: HOKA ONE ONE Field Rep
Training Group: Self
How did you qualify for the Trials? CIM 2017, 2:18:14
High school claim to fame: I came from the basketball team and broke 5 in the mile my first attempt sophomore year
College claim to fame: Sports Illustrated Steeple fall at CU when Phil Mickelson won the Master's 2009
Post college claim to fame: Bolder Boulder Citizens 10k Champ 2016. Missed last trials by 11 sec. in half 1:05:11
Favorite running memory: 2016 Club Cross with Brad Hudson Elite (3rd place team finish)
Training shoe: Bondi 6
Racing shoe: Carbon Rocket
One random fact about myself I want people to know: I glued this beard on this morning
Road to the Trials
How did you start running?  
My history teacher Mr. Cruz sophomore year also xc coach dared me to come out and i said I would whoop his guys a$$. I did.
Let's talk about college. You mentioned the Sports Illustrated steeple fall at CU. We went and found the photo. Ouch. Were you able to finish the race? Did you keep steepling after that? How was dealing with the attention you got from that?
I was able to finish the steeple race in 2nd behind Cam Clayton almost out kicking him. The attention was great especially in the Colorado running scene since so many of my fellow runners got a feature in the pick. (Michael Flowers) from Adam State.
You went to Metro State. We think that means Pete Julian was your coach? What was it like having a guy who went on to coach the very top of the sport?
Pete Julian did recruit me to come out as a walk on which after he left I broke two 30 year old indoor and outdoor 5k records at UDuB 2011 and Mt. Sac.  We actually only kept in touch in passing until this last Thanksgiving his brother in law and my former interim coach Sean Nesbitt invited me to Pete's to catch up.
You mentioned your favorite moment was the 2016 Club Cross with Brad Hudson Elite where the team got 3rd. If you liked being on a team so much how did you decide to be self coached now?
Running at Metro had more middle distance runners  like good friend and team mate DII National Champion in the 800m Anthony Luna. So the majority of training was alone even post collegiately all the way up to the age 28 when I started training with Parker Stinson, Trevor DUNBARa, and Ian Butler. 
I was managing the Boulder running company living in Aurora, CO and commuting to Boulder until DUNBAR offered to let me live in his basement. I made the move to Boulder and trained with a dope squad that gave me a since of purpose and new found joy for the sport.
Shortly after I took a job with 
HOKA
 ONE ONE as the Field Marketing Rep of the Rockies (Co, Ut, NM, WY) and found that I would be on the road more than in Boulder.
Training with the group I was approaching 30 and wanted to debut in the marathon CIM 2017 with Parker and Ian.  That was my first attempt in 2:18:13.
Shortly after in 2018 the group somewhat disbanded, and all the time I spent on the road led me to train by myself until now.
How long have you dreamed of the Trials/Olympics?  
Since the age 12
What's your goal for the Trials?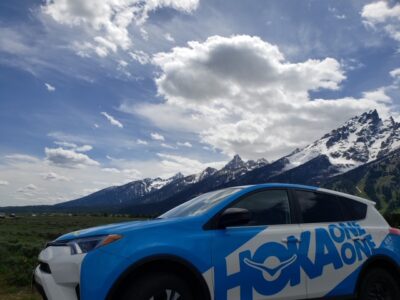 A Goal: Olympic team qualifier. B Goal: top 10 finish. C Goal: fresh new PR
What do you think of the course?
Not really concerned about it.
How has your training gone in the buildup for the Trials?  Did you do anything different because it's the Trials? Do you feel extra pressure?
I got off social media to not have distractions of other runners or media
How long was your buildup?
My whole life
What is your favorite workout?
Sleeping
How much sleep do you get a night?
Not a lot
Free Training Advice
What one piece of advice would you give to a high school/ younger runner?
The Roof is the ceiling "Michael Jordan"
What one piece of advice would you give to a first-time marathoner? 
It's marathon not a sprint
How do you balance training and working?
Sometimes one will ultimately be sacrificed for the other. There's never a perfect balance as you have to be equally re-active as you are proactive
Who inspired you as a runner as a kid?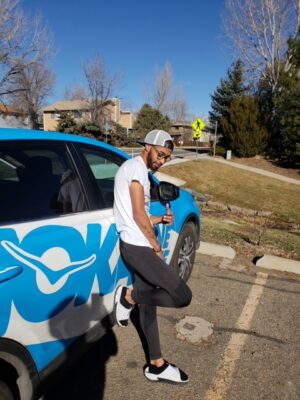 Meb, Ryan Hall
What is your race day routine? 
Coffee, poo repeat
Why do you run?
Originally to be different but now for meditation and escape from "reality"
Anything else you want to share? 
I'm the worlds greatest beatboxer
This content is sponsored content for HOKA, but not approved by them.
---
Previous HOKA ONE ONE Takes On The Trials Stories:
* HOKA NAZ Elite Coach Ben Rosario Talks 2020 Marathon Trials Expectations, Shoe Technology, Jim Walmsley, & Even Galen Rupp
*HOKA ONE ONE Trials Athlete Of The Day #6: Clinical Cancer Rearcher Manager Liza Reichert Who says you can't be an Olympic Marathon Trails qualifier and have a very important job? Meet Liza Reichert.
*HOKA ONE ONE Trials Athlete Of The Day #5: Texan and US Mountain Team Member David Fuentes Meet the two-time Trials qualifier who has never broken 2:20 in a marathon. Will the hills of Atlanta result in a big breakthrough for this US Mountain team member? Not only does he work a full-time job, he also has a cool side hustle.
*HOKA ONE ONE Trials Athlete Of The Day #4: Swarnjit Boyal's: Incredible US Olympic Trials Story Learn how Boyal has progressed from being cut twice in college, to being a walkon, to a conference champion, and now a US Olympic Trials qualifier. 
*HOKA ONE ONE Trials Athlete Of The Day #3:

 Meet Addi Zerrenner The Trials Qualifier Who Taped a Picture of Shalane Flanagan on Her Wall in High School During her 1st week of HS track practice, Zerrener was told she "ran like Shalane Flanagan" and she's been hooked ever since.
*HOKA ONE ONE Trials Athlete Of The Day #2: Former US Marathon Champ Sergio Reyes Ready to Excel at Possibly His Final Trials at Age 38 How many 38 year olds do you know that run up to 140 mpw.
*HOKA ONE ONE Trials Athlete Of The Day #1: 2007 Foot Locker Champ Ashley Brasovan In HS, she beat Jordan Hasay to win the crown and later was told by doctors she would never "run again, let alone compete, after being diagnosed with osteoporosis and having 4 femoral stress fractures." Yet she's become a professional trail runner and 2X Olympic Marathon trials qualifier.
*Introduction: HOKA ONE ONE Is Ready To Take On The Marathon Trials