Podcast: Evan Jager is BACK, Millrose Preview + Who Are The Oregon T&F Greats?
By LetsRun.com
February 5, 2020
Our weekly LetsRun.com Track Talk podcast is out (subscribe here).
This week we talk about a wide variety of things. We analyze both some hot European indoor action as well as some great road race action from Japan before analyzing the return of Evan Jager and his BTC teammates. We then wonder who the greats of Oregon T&F are before previewing the upcoming NYRR Millrose Games and concluding with some more Vaporfly talk.
Article continues below player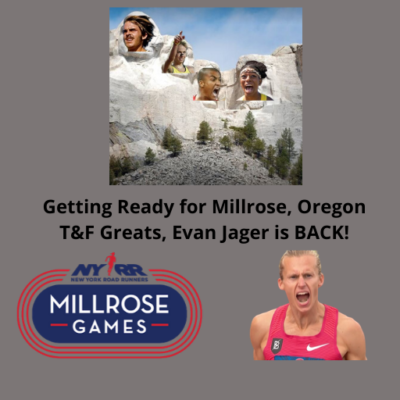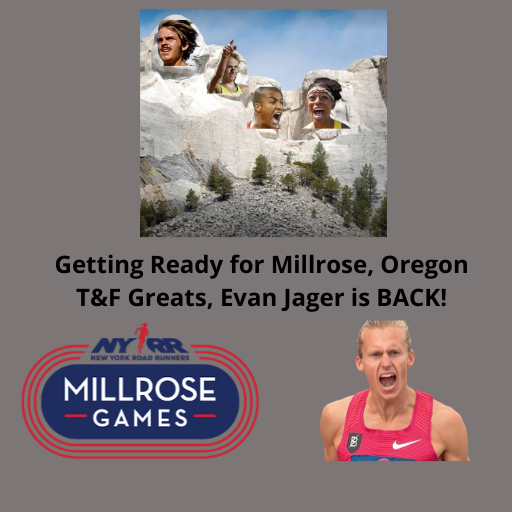 During our Vaporfly talk, we talk about some great articles which we loved and that you can find here:
#1 https://news.nike.com/news/nike-vaporfly-4-review,
#2 https://www.outsideonline.com/2408971/nike-vaporfly-controversy,
#3https://www.irishtimes.com/sport/other-sports/fair-is-unfair-the-pros-and-cons-of-the-nike-vaporfly-rule-1.4158041,
#4http://japanrunningnews.blogspot.com/2020/01/coming-down-from-hakone-this-year-race.html
Looking for a great race this winter? East coast: Run the Publix Atlanta Marathon, Half, 5k, March 1st – the day after the Olympic Marathon Trials in Atlanta. More details here.
West coast: Can Am Masters XC Race in Victoria, BC Feb 29: Beautiful course. Great city. Hoping to host world XC. More details here
Looking for a better pair of running shoes at a better price? We've got you covered here. https://www.letsrun.com/shoes
Show Notes
0:00: We start our weekly by talking about the action in Dusseldorf where Mondo Duplantis almost broke the pole vault WR and Evan Jager's rival ran 7:36.
Around the 10 minute mark, we talk about the return of Evan Jager to competition and analyze how he and his BTC teammates did last week.
22:00: We spend 10 minutes talking about NCAA DMR action including Oregon's DMR NCAA record.
32:00 We talk about the crazy fast road action in Japan last weekend where five national records fell.
43:00 We talk about Jemma Reekie's incredible 1:57 800 and wonder if she'll win the STACKED women's Wanamaker mile at Millrose this weekend. Then we talk about Allyson Felix and Mary Cain's races from last week.
54:45: We talk about Super Bowl star Tyreek Hill and his chances for the Olympics.
63:20: We discuss who are the all-time greats in Oregon T&F history are and who should be on the 10-story tower at the new stadium.
68:45: We talk about Galen Rupp's upcoming race. Can he finish a race for the 1st time since October of 2018?
76:00: We detour and rank the Ivy League schools in order of prestige.
77:00: We preview Millrose
84:45: Jonathan gives Rojo permission to talk about the Vaporflys and the new shoe rules.
Be like Des Linden and support LetsRun.com's Track Talk by donating to the Tip Jar. American legend Des Linden gave the podcast a $50 tip. Sign up for a monthly tip. 100% of the tips go to LRC's Jonathan Gault. https://tips.pinecast.com/jar/letsrun
Send us your feedback online: https://pinecast.com/feedback/letsrun/c13fe2f3-93d9-4d4f-9a66-2c9e9d8cc59c