2019 NCAA Women's XC Preview: #10 Michigan State Through #6 Washington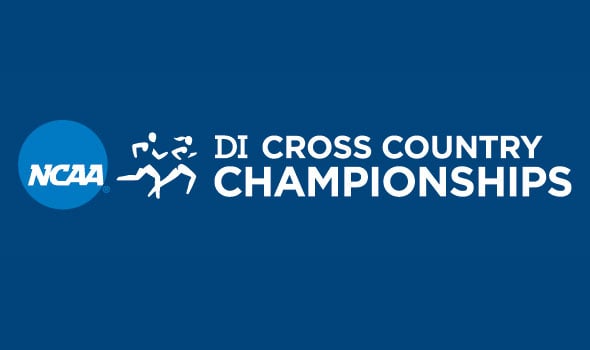 November 23, 2019
By Jonathan Gault
September 19, 2019
It's that time of year again: fall is almost upon us (September 23rd). The days are growing shorter, mornings are getting cooler, and the track season is over.
Okay, scratch that last one. But it's the middle of September, which means its time for cross country and LetsRun.com's annual countdown of the top 10 men's and women's teams in America. These early season rankings are meant to be taken with a grain of salt — injuries, redshirts, and other unforeseen variables always have an impact. More than anything, these rankings are a starting point for a discussion of who is the best cross country team in the land, one that will rage until the NCAA championships in Terre Haute on November 23.
Article continues below player
On the men's side, Northern Arizona will try to join UTEP (1978-81) and Arkansas (1990-93) as the only schools to win four straight titles. Individually, last year's two megastars, Morgan McDonald os Wisconsin and Grant Fisher of Stanford, both graduated, leaving a power vacuum at the top of the sport. Could this finally be the year that an American claims the men's title for the first time since Oregon's Galen Rupp in 2008?
For the women, perennial powers Colorado and New Mexico are stacked again, while Arkansas is loaded as well and will be going for a calendar-year sweep of NCAA titles after winning in indoor and outdoor track. New Mexico's Weini Kelati, the runner-up a year ago in Madison and the NCAA 10k champ on the track, will begin the year as the individual favorite, while her teammate, 2017 NCAA XC champ Ednah Kurgat, also returns.
We're splitting our women's rankings into two parts. Below, you'll find teams #10 through #6. Check back tomorrow for teams #5 through #1.
Nostalgic for last season? Check out our photo gallery of the 2018 NCAA XC meet in the snow in Madison or our coverage of the meet here.
Men's preview: #10 Oklahoma State through #6 Notre Dame *Check back tomorrow for teams #5 through #1.
Note: We determined where a runner ranked among returners by taking her place in the team scoring at NCAAs in 2018 and subtracting the number of seniors/non-returners in front of her.
New additions in italics
10. Michigan State: Depth should propel the Spartans back into the top 10
2018 NCAA finish: 11th
Key returners (return all six finishers from NCAAs)
| | | | |
| --- | --- | --- | --- |
| Name | Class | # returner from NCAAs | Credentials |
| Annie Fuller | SR | 11 | 4:35 mile; 9:21 |
| Maggie Farrell | JR | 34 | 16:28 |
| India Johnson | JR | 39 | 16:14/33:54 |
| Jeralyn Poe | SR | 42 | 16:22/34:01 |
| Jenna Magness | SO | 88 | 9:40/16:22 |
| Mackenzie Weiler | SR | 110 | 9:36 |
| Lynsie Gram | SR | N/A | 16:23/33:38 |
| Karrigan Smith | SR | N/A | 4:24/9:25/10:08 steeple |
| Noelle Adriaens | FR | N/A | 10:16 3200 |
The Spartans bring back all six finishers from last year's 11th-place squad and will once again be in the hunt for the top 10. In fact, it would have happened last year had Erin McDonald, the team's #2 runner at Big 10s, not dropped out (had she finished as their #3 at NCAAs, MSU would have finished 6th). Add in senior Karrigan Smith, who made it to NCAAs in the steeple last spring, and this squad boasts impressive depth.
They may need it, as both Smith and Lynsie Gram, who ran 16:23 and 33:38 last spring, have been battling injuries of late (of course, MSU finished 11th without either of those women last fall). Which means that it may be best to reserve judgment on this Spartans squad until later in the season.
"Hopefully we'll have them all lined up by the time we get to late October and November," says Michigan State coach Walt Drenth.
Senior Annie Fuller (21st at NCAAs last year) and Maggie Farrell (4th at Big 10s) comprise a nice 1-2 punch up front, while Drenth says he likes what he's seen from India Johnson, the team's #3 last year at NCAAs, who put together a strong summer. There may not be quite enough firepower to challenge for the podium, but there's enough to crack the top 10.
9. Oregon: Ducks should slip off the podium, but not out of the top 10
2018 NCAA finish: 3rd
Key returners (lose #1, #2, #3 from NCAAs)
| | | | |
| --- | --- | --- | --- |
| Name | Class | # returner from NCAAs | Credentials |
| Isabelle Brauer | SR | 25 | 16:27/33:44; 15th at '17 NCAA XC |
| Susan Ejore | SR | 44 | 2:02/4:18/9:44/16:13 |
| Philippa Bowden | SR | 48 | 15:52/32:33 |
| Amanda Gehrich | SR | 55 | 16:12 |
| Moira O'Shea | SO | 72 | 16:11; transfer from Penn State |
| Alessia Zarbo | FR | N/A | 9:25 |
| Taylor Chiotti | SO | N/A | 4:20 |
New coach Helen Lehman-Winters's first year as Oregon coach couldn't have gone much better. The Ducks ran a great race at NCAAs to take 3rd last year and were even better on the track: winning titles in the DMR and 3k (Jessica Hull) indoors and the almost in the 10k (Carmela Cardama Baez) outdoors.
Year two could be tougher. Hull turned pro and Cardama Baez is out of XC eligibility. Plus the Ducks' #2 at NCAAs, 12th-placer Weronika Pyzik, is gone as well.
However, the Ducks return an experienced front four in Isabelle Brauer, Susan Ejore, Philippa Bowden, and Amanda Gehrich. Brauer was 15th at NCAAs two years ago, while Ejore has some of the best range in the NCAA, finishing 4th in the NCAA 800 final last year during the same season she ran 16:13 for 5,000. Oregon also adds Moira O'Shea, who ran 16:11 as a redshirt freshman at Penn State in 2019.
Should one of the top five go down, the Ducks could be in trouble, as depth is not a strength of this team. If they can make it to Terre Haute healthy, though, another top-10 finish is likely.
8. Michigan: Decisions to make, but the core of a top team is in place
2018 NCAA finish: 4th
Key returners (lose #2, #4, #5, #7 from NCAAs)
| | | | |
| --- | --- | --- | --- |
| Name | Class | # returner from NCAAs | Credentials |
| Camille Davre | SO | 14 | 4:23/9:27/16:21 |
| Anne Forsyth | SO | 21 | 4:23/9:29/16:17 |
| Anna West | SR | 44 | 9:16/16:01 |
| Madeline Trevisan | JR | N/A | 9:28/16:21; 46th at '16 NCAA XC |
| Kathryn House | JR | N/A | 9:20/16:17 |
| Ericka VanderLende | FR | N/A | 4:41 1600; 9:53 2 mile; 10th FL, 8th NXN |
Michigan has finished outside of the top 10 at NCAAs just once in the past seven years, and that came during an injury-plagued 2014 season that saw the Wolverines lose Erin Finn. Last year's Michigan squad made the podium for the second time in three years, but Mike McGuire's squad took some losses, most notably graduating senior All-American Avery Evenson (Jessi Larson, 99th as a freshman last year, will likely redshirt after a leg injury).
The returning talent, led by Camille Davre (29th at NCAAs as a freshman in 2018) and freshman Ericka VanderLende (a 9:53 2-miler in high school who was the Wolverines' top finisher at their 2019 opener on August 30), is enough to keep this team in the top 10, but the roster is still in flux. Anne Forsyth, who raced late into the summer, and promising freshman Amber Gall (4:49 1600) will both race unattached this weekend as McGuire decides whether to redshirt them or not.
Should those two run, and Madeline Trevisan return to her 2016 form (46th at NCAAs) — which McGuire feels is very possible — the Wolverines should carve out yet another top-10 finish. Without them, they may fall behind in a Big 10 that features strong competition in Michigan State and Wisconsin.
"We're putting it together," McGuire says. "We've got some things we're trying to shore up, but I think overall I'm satisfied with where we're at at this point."
7. Stanford: A new era begins in Palo Alto
2018 NCAA finish: 5th
Key returners (lose #1, #7 from NCAAs)
| | | | |
| --- | --- | --- | --- |
| Name | Class | # returner from NCAAs | Credentials |
| Fiona O'Keeffe | SR | 8 | 8:58/15:31 |
| Jessica Lawson | JR | 20 | 9:09/15:50 |
| Julia Heymach | JR | 46 | 4:40 mile |
| Jordan Oakes | JR | 56 | 4:18/9:22/16:14 |
| Rebecca Story | SO | 128 | 4:45 mile; 9:32 |
| Christina Aragon | JR | N/A | 4:09/9:01; 67th at '17 NCAA XC |
| Ella Donaghu | JR | N/A | 4:11; 6th NCAA 1500; 69th at '17 NCAA XC |
| Grace Connolly | FR | N/A | 4:48/10:18 mile/2 mile; 8th FL |
| Kristin Fahy | FR | N/A | 4:48/10:11 1600/3200; 25th FL |
There may be a new sheriff in town — J.J. Clark replaces Elizabeth DeBole — but this is still Stanford University, which means there is plenty of talent on hand. Fiona O'Keeffe, who was 3rd in the indoor 5k and 7th in the outdoor 5k at NCAAs, is among the country's top runners and a reliable low stick for the Cardinal, while Jessica Lawson just missed All-American honors last year before improving to 15:50 and becoming an NCAA 1500 finalist on the track.
Losing Elise Cranny, who was 11th in Madison a year ago, obviously hurts, but this team has the potential to be deeper than the 2018 squad. Christina Aragon and Ella Donaghu were both top-70 finishers at NCAAs in 2017 but neither raced a full XC season last fall. Donaghu, who ran a pb of 4:11 last spring and finished 6th at NCAAs in the 1500, appears to be back to top form, but Aragon has raced just once since June 2018 and remains a question mark (LetsRun.com put in an interview request for Clark with the Stanford SID; as of publication, that request had not been fulfilled).
The Cardinal also brought in a strong recruiting class, led by Foot Locker finalists Grace Connolly (8th FL) and Kristin Fahy (25th), younger sister of NCAA steeple champ Steven.
Anytime a team transitions to a new coach, there will be questions, but there's too much veteran talent on this roster for the Cardinal to fall off much from 2018.
6. Washington: Better health could land the Huskies on the podium for the first time in 10 years
2018 NCAA finish: 9th
Key returners (lose #3 from NCAAs)
| | | | |
| --- | --- | --- | --- |
| Name | Class | # returner from NCAAs | Credentials |
| Katie Rainsberger | SR | 9 | 4:09/9:01/16:07 |
| Lilli Burdon | SR | 16 | 8:59/15:34 |
| Haley Herberg | SO | 35 | 4:20/15:58; transfer from Oklahoma |
| Allie Schadler | JR | 52 | 4:14/16:21 |
| Shona McCulloch | SO | 108 | 9:16/16:31 |
| Kelly Makin | SO | 123 | 4:26 |
| Kaitlyn Neal | SR | N/A | 9:21/16:16/33:21 |
| Melany Smart | FR | N/A | 9:12/16:08 |
Washington loses its #3 and #5 runners from NCAAs last year (Emily Hamlin is out of eligibility, while Olivia O'Keeffe transferred to New Mexico), but there is plenty of returning talent that makes improving on last year's finish a realistic possibility.
The Huskies are just wrapping up a block of altitude training in Colorado Springs (UW doesn't start classes until September 25), which served as a journey into the unknown for everyone involved. Coach Maurica Powell took her Oregon teams to Sunriver, Ore., (4,100 feet) for preseason camp, but taking a group this big (17 women) this high (6,000 feet) for this long (three weeks) is virgin territory.
Powell says she's been impressed with the way her team has handled the adjustment — aside from Colorado Springs native Katie Rainsberger, Powell says none of them had trained at altitude before. And Powell believes that they've gained more than physiological benefits from the trip.
"The thing that I can't really quantify for you but I think is a lasting thing is they're just getting really calloused to being uncomfortable," Powell says.
Katie Rainsberger and Lilli Burdon, two Oregon transfers who followed Powell from Eugene last year, should lead the way, and Powell expects both women to have a bigger impact this fall after being hampered by injuries in recent years. Rainsberger is now over the Achilles and foot injuries that bothered her as a sophomore at Oregon and Powell believes she's on her way back to recapturing her freshman form that saw her take 4th at NCAA XC and run 4:09 for 1500.
"I think sometimes with young people, we forget to give them time," Powell says. "And I think Katie's got a long road ahead of her in terms of how long she wants to be competitive in this sport, and she's well on her way to being better than she's ever been. She's doing things now that I didn't see her ever do when she was a freshman."
Oklahoma transfer Haley Herberg ran 15:58 last year and should make an immediate impact, while Aussie freshman Melany Smart (16:08 pb) will also race right away, though Powell says it may take her a little while to adjust to the elevated level of competition in the NCAA. Add in Kaitlyn Neal, who ran 33:31 on the track last year, to Allie Schadler and Shona McCulloch, both of whom have NCAA XC experience, and there's some nice depth here.
Powell's teams have a history of coming on late in the season — Oregon went from 4th at Pac-12s to 1st at NCAAs in 2016 — and Powell says that this squad won't be an exception.
"We try to put in a lot of work in September and October and show up late," Powell says.
This team is an improvement on the 2018 edition, so expect a return to the top 10. And if Rainsberger and Burdon (who was 3rd in the NCAA 5k in 2018) can return to their form from their Oregon days, the Huskies could push for the podium.
Check back tomorrow for teams #5 through #1.
Men's preview: #10 Oklahoma State through #6 Notre Dame *Check back tomorrow for teams #5 through #1.
---
Nostalgic for last season? Check out our photo gallery of the 2018 NCAA XC meet in the snow in Madison or our coverage of the meet here.
Note: This article initially stated that Carmela Cardama Baez won the 2019 NCAA 10,000m title. In fact, she was 2nd in that race.