The Week That Was in Running, July 29 – August 4, 2019
By Robert Johnson
August 6, 2019
Past editions of the Week That Was can be found here. Got a tip, question or comment? Please call us at 844-LETSRUN (538-7786), email us or post in our forum.
****
Stat of the Week I 
540 – number of days that passed between races for the oft-injured Emily Infeld.
Infeld ran 32:29 and picked up a $7,000 for her 4th-place finish last week at the TD Beach to Beacon 10K in Maine. It was her first race since an indoor 5,000 in February of last year.
****
Stat of the Week II
70 – days between Beach to Beacon and the 2019 Bank of America Chicago Marathon. We say that because American Amy Cragg also ran Beach to Beacon but only managed 34:40.
Article continues below player
34:40 isn't fast at all for a 2:21:42 marathoner. 34:40 is 5:34.7 mile pace, which comes out to 2:26:16 marathon pace. If Cragg does race Chicago, it will be her first marathon in 595 days.
LRC Remember Amy Cragg? With the Olympic Trials Looming, the World Championship Medalist Is Heading to Chicago – Her 1st Marathon in 19 Months
###
Up front at Beach to Beacon, two Kenyans earned dominant wins as Alex Korio Oloitiptip won by 44 seconds in 27:34 and Joyciline Jepkosgei won by 32 in 31:05.
****
Stat of the Week III
30,367 – total attendance, over four days, at the 2019 Toyota USATF Outdoor Championships in Des Moines.
56,000 – total attendance, over two days, at the 2019 German champs last week in Berlin.
56,000 fans over 2 days at the German athletics champs

Worth noting
– promo started last Aug on the back off @berlin_2018
– part of a multi-sports national event across Berlin all weekend
– promoted long before and shown live on free tv + streams
– tickets from 12.50€
– venue👇 pic.twitter.com/krGn2XpYUz

— Michelle Sammet (@michellesammet) August 4, 2019
****
It's Going To Be Hot in Tokyo
Japan Running News' Brett Larner is running the Tokyo Olympic marathon course a year out from the Olympics. He's running parts of it three times, and his first two reports are now up online:
Running The 2020 Tokyo Olympics Marathon Course Part One – Women's Marathon Test Run
Running the 2020 Tokyo Olympics Marathon Course Part Two – Start and Finish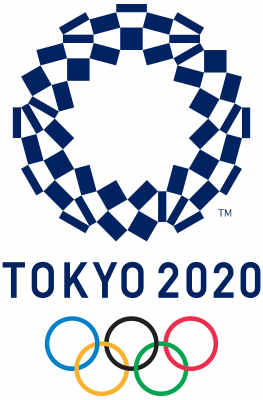 If you want the CliffsNotes version, it's going to be hot as hell. The best-case scenario seems to be that the race will be run with temps in the mid-80s (maybe low 80s for the first 30 minutes) with humidity in the mid-60s. When Larner ran the course a year out from the women's marathon (August 2), the temperature was over 86 F (30 C) virtually the entire time and the humidity ranged from 81 to 73%. The dew point was 79 F (26.1 C). That's high as hell.
And yes, it's still that hot and muggy even with a 6 a.m. start.
The reality is the winning time on the men's side could be over 2:10 — something we haven't seen since 2004 in Athens. Podium Runner says every 1.8 degrees over 59 F is worth one second per mile, so that means if the race was run in 86 F weather, it would be 15 seconds per mile slower than normal. That means a 2:05:00 race becomes a 2:11:33 race. A humidity and dew point chart on Mark Hadley's website predicts the race should be 6-7% slower than normal. 106% of 2:05:00 is 2:12:30 and 107% is 2:13:45.
Now, I know what some of you are thinking. Sammy Wanjiru reset our idea of what is possible in hot weather marathons by CRUSHING the Olympic record in the heat of Beijing in 2008 (LRC 2008 Olympic Men's Marathon Recap: Outrageous Pace Pays Off; Wanjiru Hammers to Kenya's First Marathon Gold). But that race was run with temps in the mid-to-high 70s, and the dew point was MUCH lower, in the low 60s. The chart on Hadley's website predicts the Beijing conditions would only be 3-4% slower than normal, so a 2:05:00 race would become a 2:08:45 to 2:10:00 race. In Tokyo, the prediction is for something at least 2:30 slower than that. If you add 2:30 to 2:06:32 (what Wanjiru ran in Beijing), you're already over 2:09.
More: Fears Grow Over Tokyo 2020 Temperatures After 11 Died And More Than 5,000 Were Taken To Hospital Due To Heat-Related Medical Issues Last Week Of those people, 52.6% were 65 and older.
****
Koko Shocks Everyone And Runs 14:26
The biggest news of the week from a distance standpoint was Konstanze Klosterhalfen's solo German record of 14:26.76 in the 5,000 (#13 on the all-time list and #4 among Europeans).
The result was stunning to many, but should it really have been viewed as that big of a surprise?
I'd argue it was stunning simply because it was run at the German championships, without any rabbits or pre-race hype. Was there a single article written about the meet beforehand in English?
The reality is Klosterhalfen had already run 8:20.07 for 3000, which the IAAF scoring table equates to 14:19.69 for 5000.
Yes, she didn't have the help of rabbits, but in many top women's 5000s for women the rabbits don't go all that far anyway.
If you run 8:20 for 3000, you definitely should be able to break 14:30 for 5000, and Klosterhalfen did it.
With the 1500/5000 double at Worlds not possible, the question is what does Klosterhalfen do at Worlds? It seems like the 5000 has to be the event. Klosterhalfen is currently just the 13th-fastest woman in the world in the 1500 at 4:00.43 but the 4th-fastest in the 5000.
The World's Top 5 at 5000 in 2019
1 14:20.36 Hellen Obiri KEN – 1st in London on July 21
2 14:20.68 Agnes Tirop KEN – 2nd in London on July 21
3 14:22.12 AR Sifan Hassan NED – 3rd in London on July 21
4 14:26.76 NR NUR Konstanze Klosterhalfen GER – 1st at German Champs on August 3
5 14:31.69 Margaret Kipkemboi KEN – 4th at London on July 21
And if Hassan, the world record holder in the mile, opts for the 1500 (though she and coach Alberto Salazar have maintained they're chasing the 5k/10k double), then Klosterhalfen moves up to #3 in the 5000 and has a very good shot for a medal. One potential hurdle for Klosterhalfen: just because the Ethiopians haven't run fast this year doesn't mean they're not talented.
Last year, Letesenbet Gidey and Senbere Teferi both ran 14:23 for 5000. Considering that both women likely will do the 10,000 first in Doha and that Klosterhalfen beat both women in the 3000 at Pre, I'm not saying she can't beat them for a medal. I'm just saying, "Let's not hand Koko a medal quite yet."
****
4 Quotes of the Week (That Weren't Quote of the Day)
#1 Money talks
"We do it for the money. In Kenya, you can do anything for money."
– A pharmacist talking to the AFP about why he dopes runners in Kenya.
More: I cheat because others cheat': Kenya struggles against doping
#2 Identify however you want, but biology has to trump gender identity in sports
"The I.A.A.F. will maintain its position that there are some contexts, sport being one of them, where biology has to trump gender identity, which is why the IAAF believes (and the CAS agreed) that the DSD Regulations are a necessary, reasonable and proportionate means of protecting fair and meaningful competition in elite female athletics."
-the IAAF reacting to the Swiss Federal Tribunal's decision to revoke its temporary suspension of the IAAF's XY DSD regulations for Caster Semenya, meaning that Semenya can no longer race in the 800 unless she reduces her hormones.
LRC After Latest Swiss Court Ruling, The Odds Are Against Caster Semenya Amby Burfoot summarizes where the Semenya case stands after last week's developments.
MB: "Caster Semenya to miss World Championships after court ruling"
#3 Usain Bolt on why he's still retired
"I've learned from many people: A comeback never works out well."
–Usain Bolt ruling out a comeback in a Q&A with the NY Times.
I've got to give Bolt credit if he stays retired, because what I've learned — whether it was Lance Armstrong, Michael Jordan, Mario Lemieux, Bjorn Borg, George Foreman, or Michael Phelps — is that many stars find it impossible to not make a comeback.
#4 Alexi Pappas reminds us that sometimes if you want it too badly, it doesn't work out
"He (my father) did a great job of making me show up and try something and only continue doing it if I really loved it. He always let me find my way in and out of things on my own probably knowing that if you squeeze an ice cube too tight it will slip out…
"I think…how you become the best is not squeezing too tight on being the best."
-Greek Olympian and filmmaker Alexi Pappas talking in a San Francisco Examiner profile by Andrew Tan that focused on the role her father had in her life, raising Pappas as a single dad after her mother committed suicide when Pappas was just four.
Based on messageboard reactions, there are a lot of people jealous of the fact that, because of her films, Pappas gets way more publicity than other runners of her ability. Likely many of them were upset by the line in the article on why Pappas chose to run for Greece in the Olympics, "She wanted to run for Greece instead of the United States because she wanted to peak at the Olympics, instead of at qualifiers."
Many would argue that that line is a bit of fake news and would argue she ran for Greece as she knew it was unlikely she'd make the US Olympic team in the 10,000, whereas she was a sure thing for Greece if she could hit the standard. That being said, the reality is she did peak very well at the Olympics, running a PB of 31:36 and beating US Olympian Marielle Hall in the process (Hall ran 32:39) and Hall's pb of 31:37 so it's far from inconceivable that Pappas would have made the Olympics for the US.
More: Alexi Pappas Credits Her Father As Having A Critical Role In Her Career As She Trains To Try And Make Tokyo 2020 In The Marathon Pappas' father raised her and her brother as a single parent after the suicide of her mother when Pappas was just four.
*MB: Alexi Pappas article in SF Examiner
****
Tweet of the Week
Ok, this wasn't actually from last week, but I found it last week. I loved what happened after Sam Kendricks cleared the bar at 6.06 meters to break the American record in the pole vault at USAs.
Pole vault pile on 🙌@samkendricks clears 6.06m to go to number two on the outdoor pole vault all-time list.

— IAAF (@iaaforg) July 28, 2019
Another great thing about Kendricks' performance was that he was World Champ and had a bye to Worlds and didn't have to compete at USAs. But instead he put on a show for the fans and was rewarded with an American record.
****
Recommended Reads
To see our favorite reads from other weeks, go here.
***
Quotes Of The Day And Last Week's Home Pages
To see the quotes of the day from last week or last week's home page or any home page, go to our archive page.
Got a tip, question or comment? Please call us at 844-LETSRUN (538-7786), email us or post in our forum
---
Editor's note: Initially the article was published saying Pappas ran 31:47 at the Olympics, not 31:37.