Q&A: Houston's Brian Barraza on His Daring Front-Running Strategy, Fall in NCAA Steeple Final, & Earning the Respect of His Sprint Star Teammates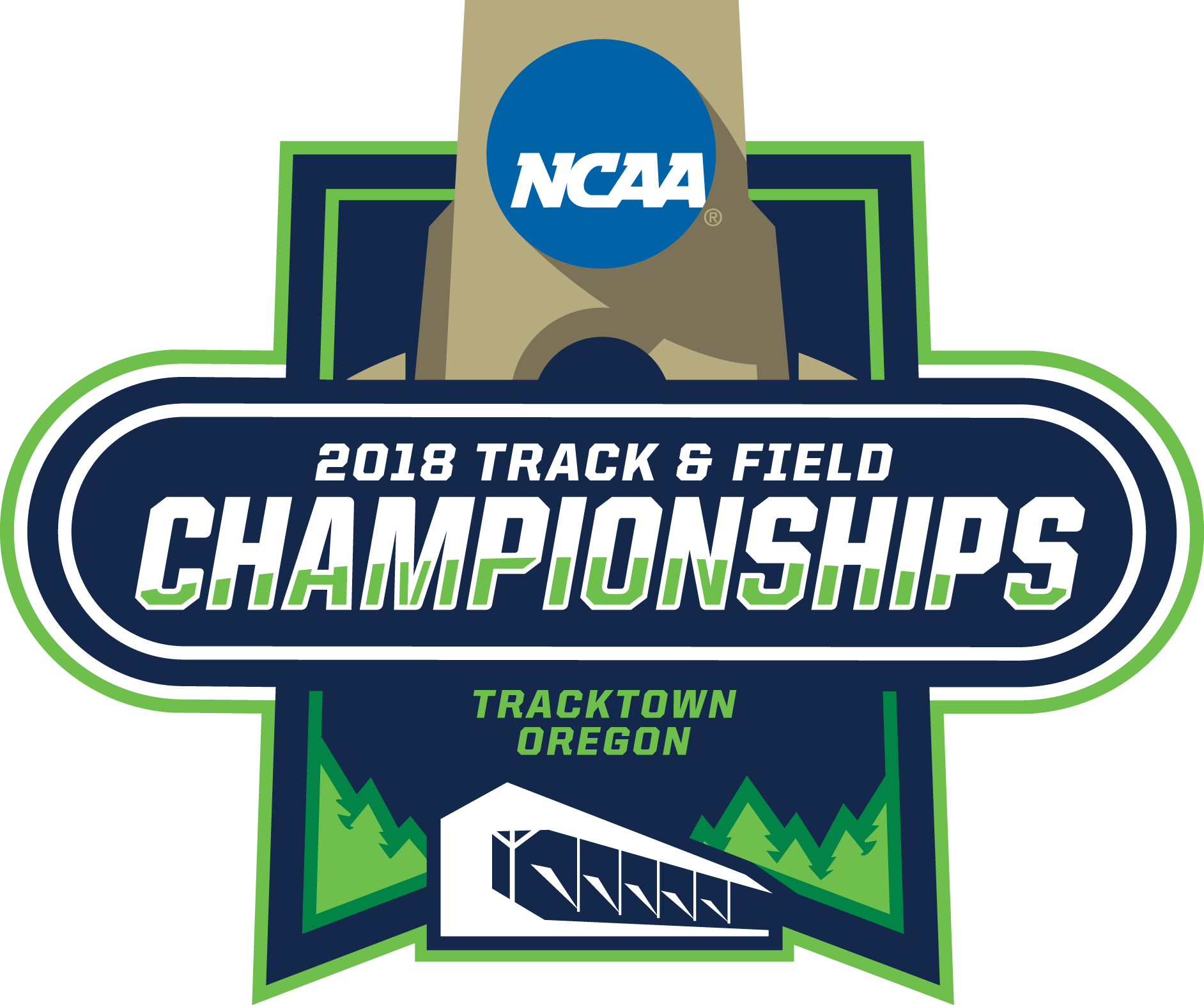 June 06, 2018 to June 09, 2018
By Jonathan Gault
June 9, 2018
There was only one clip from last night's NCAA Outdoor Track & Field Championships that made it onto SportsCenter. It wasn't Michael Norman's collegiate record of 43.61 in the 400. It wasn't Rai Benjamin's stunning 47.02 in the 400 hurdles, which moved him into a tie for #2 all-time with the legendary Edwin Moses. And it wasn't any of the upsets in the distance races, where collegiate record holders Michael Saruni and Josh Kerr were surprisingly beaten.
No, it was a clip of Houston's Brian Barraza faceplanting during the final lap of the men's steeplechase. Barraza, knowing that he had to do something big to give the Cougars a shot at their first team title, led every step of the first seven laps, hitting the bell with a lead of 1.84 seconds. But with 300 meters to go, Barraza fell while hurdling a barrier and hit his head on the track hard.
Brian Barraza of Houston really went for it in the men's steeplechase final. Took an unfortunate fall in the bell lap. Dang. pic.twitter.com/ex2ZxuOqxq

— Chris Chavez (@ChrisChavez) June 9, 2018
Article continues below player
Barraza managed to get up and stagger to his feet and finish but ultimately would not score any points, finishing 10th (even if he had won, Houston, which finished 3rd as a team, would not have caught champion Georgia). But his bold run earned the respect of fans and, more importantly, his teammates. After Houston's Cameron Burrell won the 100 a few minutes after Barraza's race, he told ESPN's John Anderson, "I dedicate this race to my teammate Brian Barraza because he left his heart on that track for us." 100m runner-up Eli Hall of Houston called Barraza "a great dude – a great guy – one of the greatest guys ever."
I spoke to Barraza over the phone after last night's race, where he explained why he chose to run from the front, how he's doing physically after his fall, and what it means to have the respect of his teammates.
LRC: Obviously you went from the very start from the front. I'm wondering why was that the plan?
BB: Normally I race better when I get into a rhythm early and I'm able to keep that rhythm, even if that rhythm is a bit more intense than something a little more relaxed. And so given that I had a bit of a rough time getting into the final, because I eased up at the line a little bit, [coach] Steve [Magness] and I really wanted to make sure that there was no room for error. And so we decided on a hot pace early and that's how it shook out.
Did you have a time in mind that you were going for?
No, it wasn't really a time thing. It was just run a good race and then normally when that happens, the times will come.
How were you feeling when you hit the bell in the lead?
I was feeling good. The whole time, I had been repeating to myself stay fast, stay smooth, stay in control, and that's just the way that I tried to run that race. I wanted to keep it everything I had from the beginning. And I hit the bell and it was just like, oh man, I feel good, I've got room to breathe, this is gonna be big.
So what happened on the barrier?
Honestly, I couldn't tell you. I jumped, and the next thing I knew, I was scrambling to my feet. And it's just like, I have no idea. I didn't feel like it was an exhausted thing or fatigue that caused me to dip a little bit. But I guess I probably just jumped a little too close to the barrier.
And you don't have any memory of hitting your head on the ground or anything like that?
I mean, it just happened so fast. It was one of those things that I realized that I hit the ground and I scrambled to my feet and I was thinking I've still got a chance to be in this. Honestly the first thing that went to my head is like, Okay, top eight gets points, we need points. So once I popped up, it was like, okay, I need to get moving, I need to get in some sort of position where I can vie for these points. I hit pretty hard, so it kind of knocked the wind out of me for a second there.
You looked a little off-kilter your first steps when you got to your feet, and you banged your head. Did you feel dizzy or anything like that? How were you feeling in your head?
I was just shaken up. I don't know if it was necessarily a dizziness thing. I knew that I hit my head pretty hard, I knew that I hit my shoulder pretty hard and my knees were banged up. And I was just thinking, I've got 300 meters to go, time to kick this into overdrive and get some sort of momentum going again.
Steve told me that they did a concussion test on you afterwards. Did they come up with anything? What was the evaluation?
I'm fine. They did some concussion tests and then they did an ultrasound on my shoulder to see if I had broken my collarbone and I ended up coming up clean on both of those. Still got a pretty gnarly shoulder sprain though.
Do you have any regrets?
I have zero regrets. I don't think that there's any way that I could have run this race any differently. I gave it everything that I had and honestly, when you come down to this championship-style races or championship meets, all you can ask for is a shot, and I took my shot. And I will never be regretful of that. It's what I needed to do, and I executed the way that I could.
That attitude is similar to Prefontaine — he would do the same sort of thing. Are you a fan of his? Where did that attitude come from?
I mean I am a fan of Prefontaine but it's not like I was thinking, oh, I've gotta emulate that at this point in time. Honestly, the race effort came from what I thought would be the best way for me to be in a position to do something big. Steve and I came up with this plan. It was like, you know what? This is our best shot, let's take it. I mean, it is kind of poetic, you know, the way that this is the last meet at Hayward and I was able to replicate a little bit of the Prefontaine style, but it goes with the territory.
Are you aware that you made it onto SportsCenter tonight?
Oh no, I had no idea. That's rough. [laughs]
After the 100, because that was right after you guys raced, [Houston teammate] Cameron [Burrell] won that and he gave you a shout-out on the broadcast. And in one of the post-race interviews, Eli Hall was also saying how much he respected the effort, he said you were "a great dude." What does it mean to you to have that respect of your teammates [when] even though you didn't come up with the points, you went for it?
It means the world to me. These gentlemen, I've been with them for a long time now and just to see the way that they've grown and the way that we've grown together as a team. To have something that's so momentous to be dedicated to me is a big thing. Because I understand the gravity of a national championship. That's his moment, and he decided to share that with me because I didn't get the moment that I wanted. That's just a testament to the caliber of the man.
---
This interview has been condensed for clarity.