Portland Coach Rob Conner Sends Free T-Shirts to His Supporters on LetsRun.com
By LetsRun.com
March 12, 2018
As the indoor season has come to a close and we await the outdoor collegiate season to get into full swing, it's time to look back at the cross country season and a cool thing one coach did.
Last November at the NCAA Cross Country Championships, the Rob Conner-coached Portland Pilots finished a surprising second. It was the highest finish ever at NCAA XC for the Pilots. Making it even more remarkable was the fact that Portland beat conference rival BYU, who put a perfect score on Portland at the West Coast Conference Championships three weeks earlier.
Coach Conner, on his own, went through the top 30 results in the LRC Running Warehouse Prediction Contest for NCAAs and noticed only two people (Gannon Duckworth of Portland, Maine, and Al Lowe of LA) picked Portland to finish second. Coach Conner wrote us and asked if he could get their contact info and send them Portland T-shirts for their faith in the Pilots. We said most definitely yes.
Then we searched the contest results and noticed one brave soul, Kevin Petow of Oakland, California, picked Portland to win NCAAs and thought he deserved a T-shirt. Coach Conner agreed.
And then there was our very own Jonathan Gault, who wrote an article critical of Portland's performance at the conference meet titled, "What About the Sport? Portland, You Shouldn't Be Tanking Your Conference Meet".
Despite the article, Jon knew Portland was very good and picked them to finish third at NCAAs. He was one of the first to congratulate Coach Conner at NCAAs and let Coach Conner know the article wasn't a personal criticism. Coach Conner decided to send Jon a shirt as a "peace offering" to show there were no hard feelings. The gesture shows that it is possible for reasonable people to disagree about something and still get along.
Article continues below player.
Below are the three Portland supporters (plus Jon) in their Portland gear.
Thanks to Coach Conner for doing this and congrats to Portland this year.
We're calling them "The LetsRun.com Portland Pilot Prediction Contest Hall of Fame"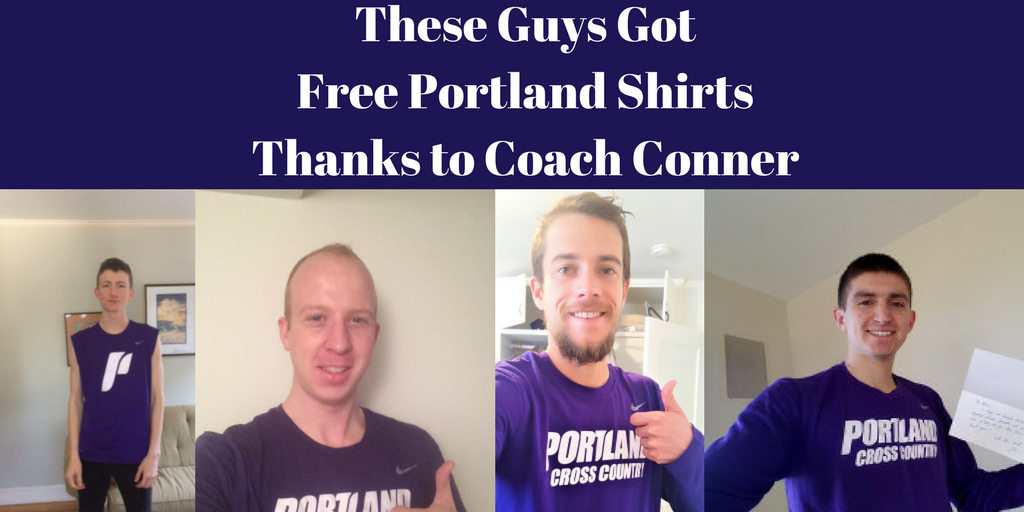 Al Lowe – Los Angeles: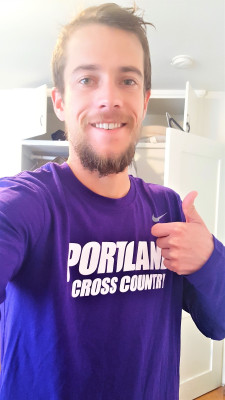 Gannon Duckworth – Portland (Maine):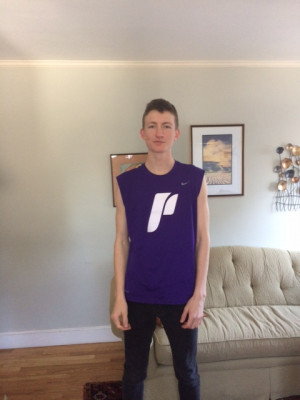 Action Shot: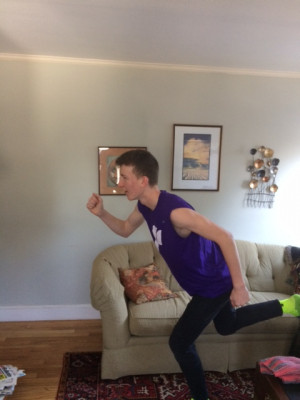 Kevin Petow of Oakland, the #1 Portland supporter in our book: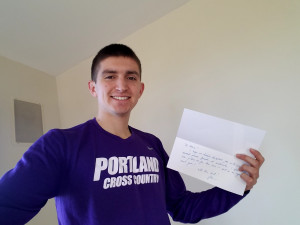 "Muckraker" Jonathan Gault: