Results and Splits for 2017 NCAA Cross Country Championships DI, DII and DIII
Looking for live mid-race splits for Saturday's NCAA Cross Country Championships? Don't worry, we have you covered. DI, DII and DIII fans/parents.
Join Our Supporters Club To Keep Reading
Sign up today to get a free 12-week training program and t-shirt.
by LetsRun.com
November 17, 2017
The 2017 NCAA Cross Country Championships for all three divisions I, II and III are in the books. You can get full results here:
If you need mid-race splits , go to the timing sites: D1 Action Here , D2 Action Here , D3 Action Here
Article continues below player
Talk about the action on our messageboard.
Official 2017 NCAA XC Discussion Thread The thread for D1 fans.
Official 2017 NCAA Cross Country Champs D2 Live Discussion Thread
Official 2017 D3 Cross Country Thread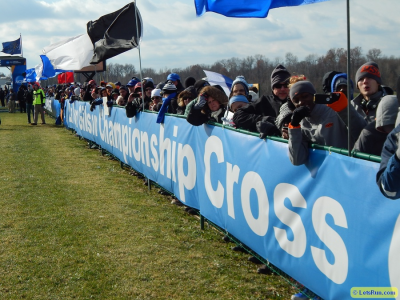 More: Editorial: Editorial: What about the fans? The NCAA needs to treat non-revenue sports equally when it comes to pay-per-view streaming The NCAA shouldn't be fine with parents potentially getting charged $30 per month for the rest of their lives to watch their son or daughter compete in the national championships. Volleyball, field hockey and water polo parents don't have to pay anything so why do cross country parents?
Complete DI 2017 NCAA XC Coverage.