2016 Boston Marathon Women's Preview: Which Woman Will Separate Herself In A Wide-Open Field?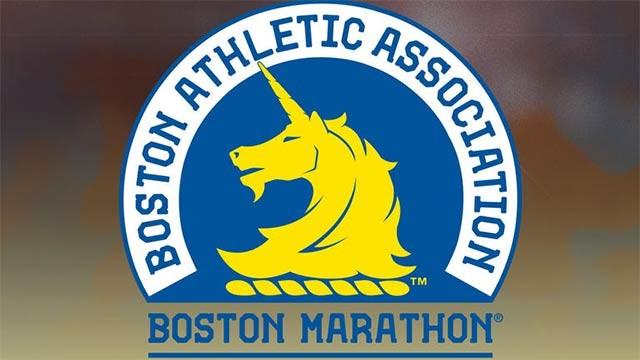 April 18, 2016
By LetsRun.com
April 13, 2016
It's that time of year again. The greatest week in marathoning kicks off next Monday with the 120th edition of the Boston Marathon and finishes up on Sunday with the 36th edition of the Virgin Money London Marathon. We'll be on-site all this week in Boston previewing the race, talking to the elites and providing live updates from the press room on Marathon Monday.
As is the case in the men's race, the domestic women's field in Boston is missing the usual big names as the U.S. Olympic Marathon Trials were held just nine weeks ago in Los Angeles. Sarah Crouch and Neely Spence Gracey, both of whom had to scratch from the Olympic Trials due to injury, are the only American women entered in the elite field.
Article continues below player
But the women's field is still loaded with talent, especially Ethiopian talent, as reigning Olympic champ Tiki Gelana, LRC 2014 World #1/Dubai champ Tirfi Tsegaye, 2:19 woman Buzunesh Deba and several others will make their case for the 2016 Olympic team. Add in a couple of Kenyan studs in defending champ Caroline Rotich and Amsterdam/Honolulu champ Joyce Chepkirui (whom Molly Huddle just edged out at last month's NYC Half) and you've got the ingredients for an exciting women's race on Monday.
We take a detailed look at the women's race below; you can read our men's preview here.
What: 120th Boston Marathon
When: Monday, April 18, 2016. Elite women start at 9:32 a.m. ET; elite men start at 10:00 a.m. ET.
Where: Hopkinton to Boston, Massachusetts
How to watch: Live on NBC Sports Network and NBC Sports Live Extra starting at 8:30 a.m ET. In Boston, WBZ4 will provide local coverage beginning at 7:00 a.m. ET. Universal HD will also have a preview show on Sunday at 4 p.m. ET.
Prize money (amount is the same for men's and women's races)
1st: $150,000 6th: $12,000 11th: $2,600
2nd: $75,000 7th: $9,000 12th: $2,100
3rd: $40,000 8th: $7,400 13th: $1,800
4th: $25,000 9th: $5,700 14th: $1,700
5th: $15,000 10th: $4,200 15th: $1,500
Abbott World Marathon Majors
Boston is one of six Abbott World Marathon Majors (AWMM) events (Tokyo, Boston, London, Berlin, Chicago, New York). AWMM changed its scoring system last year (previously, champions were crowned over a two-year cycle; now the cycle is one year plus one race). February's Tokyo Marathon marked the end of Series IX, the first series under the new system (Mary Keitany and Eliud Kipchoge were crowned champions). Series X begins on Monday in Boston and runs through the 2017 Boston Marathon.
At the end of the series, the athlete with the most points wins the $500,000 grand prize. Scoring is 25 points for a win, 16 for 2nd, 9 for 3rd, 4 for 4th and 1 for 5th. Only two races can count in a given series.
Elite Women: (Most of) Ethiopia's Best
| | | | |
| --- | --- | --- | --- |
| Name | PB | Nation | Comment |
| Tiki Gelana | 2:18:58 (2012 Rotterdam) | Ethiopia | Olympic champ was 3rd in Tokyo last year; hasn't raced since May '15 |
| Buzunesh Deba | 2:19:59 (2014 Boston) | Ethiopia | The rightful '14 champ (behind doper Rita Jeptoo) was 3rd last year |
| Tirfi Tsegaye | 2:19:41 (2016 Dubai) | Ethiopia | LRC's World #1 in '14 won Dubai in Jan. |
| Amane Beriso Shankule | 2:20:48 (2016 Dubai) | Ethiopia | Finished an impressive 2nd in debut in Dubai in Jan. |
| Mamitu Daska | 2:21:59 (2011 Frankfurt) | Ethiopia | Has won in Boston before ('13/'14 BAA 10k, '14 BAA Half) but only 9th in Dubai |
| Atsede Bayisa | 2:22:03 (2012 Chicago) | Ethiopia | Two-time Chicago champ coming off 2:25 win in Saitama in Nov. |
| Flomena Cheyech Daniel | 2:22:44 (2014 Paris) | Kenya | Amsterdam runner-up coming off DNF in Osaka on 1/31 |
| Tadelech Bekele | 2:22:51 (2015 Dubai) | Ethiopia | 4th in Berlin last 2 years; 11th (69:08) at RAK Half on 2/12 |
| Jelena Prokopcuka | 2:22:56 (2005 Osaka) | Latvia | 39-year-old is past her peak but still capable (8th in NYC in Nov.) |
| Valentine Kipketer | 2:23:02 (2013 Amsterdam) | Kenya | Talented (ran 68:21 at 18; won Amsterdam at 20) but has struggled of late |
| Caroline Rotich | 2:23:22 (2012 Chicago) | Kenya | Defending champ was 10th at NYC in Nov.; 5th (70:45) at NYC Half on 3/20 |
| Joyce Chepkirui | 2:24:11 (2015 Amsterdam) | Kenya | Amsterdam/Honolulu champ ran 67:41, edged by Molly Huddle at NYC Half |
| Fatuma Sado | 2:24:16 (2015 Toronto) | Ethiopia | Warsaw champ coming off 1:23 pb in Toronto |
| Fate Tola | 2:25:14 (2012 Berlin) | Ethiopia | German-based Ethiopian ran 69:51 (win) in tuneup race |
| Lamei Sun | 2:27:55 (2012 Beijing) | China | Has raced just once since start of 2015 |
| Sarah Crouch | 2:32:44 (2014 Chicago) | USA | 12th in Chicago in Oct.; ran 76:36 at NYC Half on 3/20 |
| Neely Spence Gracey | Debut | USA | Ran 69:59 HM PB in Oct.; 10th at NYC Half (73:17) |
In our men's preview, we explained how the Boston Marathon could have massive implications on the Ethiopian Olympic marathon squad — if the Ethiopian federation takes the quality of the field and the difficulty of the course into account, rather than simply going by time. Four years ago, the Ethiopian federation simply picked the three fastest women from the first half of 2012 — Tiki Gelana, Aselefech Megia and Mare Dibaba — as its Olympic team. Dibaba and Mergia wound up 23rd and 42nd, respectively, but Gelana, whose 2:18:58 in Rotterdam in April 2012 still stands as the Ethiopian record, won the gold medal.
So far, the three fastest Ethiopian women of 2016 are Tirfi Tsegaye (2:19:41 in Dubai), Amane Beriso (2:20:48 in Dubai) and Amane Gobena (2:21:51 in Tokyo). We'd expect at least one of those women to lose their spots as there are several Ethiopian studs running Boston this week and London next week (led by Mergia, Dibaba, and defending London champ Tigist Tufa). With Tsegaye, Beriso, Gelana and Buzunesh Deba all running Boston, if one (or more) of them runs exceptionally well on Monday, it would be foolish to leave them off the Olympic team.
We don't know for sure how the Ethiopian federation will pick its Rio squad, but we'll make the same plea for the women as we did for the men: please don't base it solely on time.
Who's the Favorite? There Is No Favorite.
This year's Boston Marathon is wide open. Looking at our rankings of the top 10 women's marathoners in the world for 2015, only one — #10 Caroline Rotich — will be running in Boston. That's not to say that this Boston field is weak -though London's field with 6 of the top 7 women in the world from 2015 is WAY BETTER – but rather that no one is coming off an amazing 2015 season. But several women in this field have impressed already in 2016, and with three sub-2:20 women (and a total of nine under 2:23), Monday's race should be competitive and unpredictable, which makes for an exciting spectacle. With that preamble, we've broken down the field into a few groups, starting with the four women who, on paper, enter with the best chance to break the tape on Boylston Street.
One of These Four Will Probably Win
Tirfi Tsegaye — Ethiopia, 31 years old, 2:19:41 pb (2016 Dubai), 67:42 half
Marathons since start of 2015: 3rd 2015 London (2:23:41). 1st 2016 Dubai (2:19:41), 8th 2015 World Champs (2:30:54), No prep races.
Tsegaye's record over the past few years has established her as one of the world's top marathoners. Though her results in 2015 (third in London, eighth at Worlds) were not enough to get her into LRC's Top 10, when you factor in what she's done before (wins at '13 Dubai, '14 Tokyo and '14 Berlin) and since (2:19:41 pb to win Dubai in January), it becomes apparent that Tsegaye is a talented, consistent marathoner.
Tsegaye looked great in Dubai three months ago, crushing the field over the final 12k to win by 1:07. But there are a couple of reasons she may not look as good in Boston. First, the 12-week gap between marathons is not a big one; it's possible she still felt the effects of Dubai in her legs during this buildup. In 2013, Tsegaye only finished fifth in Boston after winning Dubai.
The other worry is that she may not be suited to the Boston course. Tsegaye has finished in the top three in 14 of her 19 career marathons, but none of those performances have come in Boston. In 2011, she was only 11th in 2:27:29, while in 2013 she was fifth, as mentioned above. The good news is Tsegaye is a better marathoner now than she was in other of those years as she ran a PR of 2:20:18 in 2014, which she lowered to 2:19:41 in January in Dubai.
Given that she has the second-best PR in the field (and that PR is far more relevant than Tiki Gelana's 2:18:58, which came four years ago and is not indicative of her current form) and a strong track record of marathon success, Tsegaye is a serious threat to win on Monday; will her third time in Boston be the charm?
Joyce Chepkirui — Kenya, 27 years old, 2:24:11 pb (2015 Amsterdam), 66:18 half
Marathons since start of 2015 10th, 2015 Boston (2:29:07); 1st, 2015 Amsterdam (2:24:11); 1st, 2015 Honolulu (2:28:34);
Prep race: 2nd at NYC Half on March 20 in 67:41
Chepkirui, a 66:18 half marathoner (#9 all-time) entered as one of the top contenders in 2015 but finished only 10th in her Boston debut. A proven force in the 10k/HM, Boston was Chepkirui's third attempt at a marathon, and at that point it was looking possible that Chepkirui may be one of those athletes whose range tops out at 13.1 miles. She did win Honolulu in 2014, but her debut in London in 2013 (15th in 2:35:54) was a disaster and her Boston showing wasn't encouraging (10th in 2:29:07).
But since that race, Chepkirui has been on a roll. She won the Healthy Kidney 10K in New York less than six weeks later, won the Kenyan Champs in the 10,000 and placed third in the 10,000 at the Kenyan World Championship Trials (a separate meet from the Kenyan Champs). Her strong summer was just a prelude to a perfect fall, as she won the Dam tot Damloop 10-miler (51:30) in Amsterdam in September and ran a 4+ minute pb of 2:24:11 to win the Amsterdam Marathon in October. As if that wasn't enough, she came back just eight weeks later and defended her title at the Honolulu Marathon, clocking a 2:28:34 — 1:49 faster than she ran the year before and the fastest time since 2009.
She seems to have rebounded well after the tough marathon double last fall as she ran 67:41 to narrowly lose to Molly Huddle (in controversial fashion) at the NYC Half on March 20. That time was over a minute faster than the 68:42 she ran to finish second in 2015.
Amsterdam and Honolulu aren't Boston, but they are the kind of marathons athletes win before moving up to greater success in majors. Chepkirui is extremely talented, fit and more experienced than she was in her first go-round in Boston. That doesn't make her the favorite but it certainly makes her a contender for the title.
Buzunesh Deba — Ethiopia, 28 years old, 2:19:59 pb (2014 Boston), 68:59 half
Marathons since start of 2015: 3rd, 2015 Boston (2:25:09); DNF, 2015 New York.
Prep race: 12th at NYC Half on March 20 in 74:39
Here's a look at Deba's results since April 1, 2014:
| | | | |
| --- | --- | --- | --- |
| Date | Race | Time | Place |
| 4/21/2014 | Boston Marathon | 2:19:59 | 2nd* |
| 5/31/2014 | Freihofer's Run for Women 5K | 16:05 | 7th |
| 6/14/2014 | New York Mini 10K | 32:20 | 5th |
| 11/2/2014 | New York City Marathon | 2:31:40 | 8th |
| 3/15/2015 | NYC Half | DNF | N/A |
| 4/20/2015 | Boston Marathon | 2:25:09 | 3rd |
| 6/15/2015 | New York Mini 10K | DNF | N/A |
| 11/1/2015 | New York City Marathon | DNF | N/A |
| 1/17/2016 | Houston Half Marathon | DNF | N/A |
| 3/20/2016 | NYC Half | 74:39 | 12th |
*Winner Rita Jeptoo failed a drug test in September 2014 and was banned from the sport for two years. In our minds, Deba is the rightful 2014 Boston champ and course record holder.
Notice anything interesting from the table above? How about the fact that apart from the last two Boston Marathons, every race Deba has run over the past 24 months has gone like crap?
Obviously, an athlete would like to enter a major marathon in good form, and Deba only ran 74:39 at the NYC Half on March 20th, but Deba DNF'd the NYC Half before Boston last year and was in contention until the final mile, ultimately finishing third. With that many recent DNFs on her resume, our guess is that Deba hasn't been fully healthy for the past year, but we won't know for sure until we talk to her at the elite media availability on Friday.
Despite Deba's horrible recent record, we're not counting her out as she's someone who usually puts it together in a marathon (save for last fall in NYC). She's finished first or second in 10 of her last 14 marathons, and in one of the other four, she was third in Boston last year with a chance to win late in the race.
Caroline Rotich — Kenya, 31 years old, 2:23:22 pb (2012 Chicago), 68:52 half
Last two marathons: 10th, 2015 New York (2:33:19); 1st, 2015 Boston (2:24:55)
Prep race: 5th at NYC Half on March 20 in 70:45
Rotich may only have the 11th-best PR in the field, but she can say something no other woman in this race can: she is a Boston Marathon champion. The defending champion, in fact, as Rotich delivered a masterful performance last year to hand 2015 world champion/LRC World #1 Mare Dibaba her only loss in her last four marathons.
Rotich followed up her surprising Boston victory by finishing 10th in New York in November. It was a disappointing performance given that the Rotich's coach, Ryan Bolton, who like Rotich is based out of Santa Fe, N.M., felt that she was in even better shape than she was in Boston.
"She had stomach issues the day of the race and throughout the race, but you just never know and that's the marathon," Bolton said. "It was not her day and she knew it. She was really fit and I was confident, but that's why even going into Boston, she could be flying off the charts right now and it doesn't mean anything on race day."
Rotich has not been flying off the charts going into Boston, but she's had a similar buildup to last year in that she began slowly but has really started to click in workouts over the past few weeks. She's been injury-free and consistently in the 100- to 110-mile-per-week range.
Rotich ran 70:45 for fifth in last month's NYC Half (she was fourth in 69:53 before Boston last year), which Bolton termed "an okay result."
"Her goal there was to test the legs out, see how she was feeling, run hard," Bolton said. "I think she was a little flat there which kind of makes sense with how training was going. She's very clear on what her focus is and Boston is certainly her focus.
"It was an okay result. I'd have been psyched if she ran really well but she engages when she wants to engage and I know that her big focus [is Boston]."
Indeed, with the rewards a repeat Boston victory could bring — not just $150,000 and everlasting glory, but likely a spot on the Kenyan Olympic team — there's a lot on the line for Rotich on Monday.
Rotich is not the most pedigreed runner in the field, and her results in majors outside of last year's victory have been spotty: in seven other attempts across Tokyo, Boston and New York, she's never finished better than fourth. But Bolton said that Rotich is confident in her abilities, and he is confident she has the fitness to respond to any kind of race.
"She's physically good, physiologically good and mentally good and those are the three things you hope for when she gets to the starting line. I'm confident that she'll be there ready to roll."
For more on Rotich and Bolton, read our feature on them after Boston last year: LRC From Santa Fe To Boylston Street: How American Coach Ryan Bolton, An Olympic Triathlete, Helped Caroline Rotich Win the 2015 Boston Marathon
Boom or Bust
If we were to pick a winner, we'd go with one of the four women above, but as we said, this race is wide open. Even last year, when we felt we had a better handle on the race, we only wrote one sentence about eventual champ Caroline Rotich as little she had done up until that point suggested she was ready to break out in Boston. For the women below, a victory in Boston would count either as a breakout or a return to form. All have flashed varying degrees of talent in recent years but none have the consistency you'd like to see from a top-tier marathoner.
Tiki Gelana — Ethiopia, 28 years old, 2:18:58 pb (2012 Rotterdam), 67:48 half
Marathons since start of 2015: 3rd, 2015 Tokyo (2:24:26); DNF Rotterdam. No prep races.
Normally when you're the reigning Olympic champion and fourth-fastest woman in history, you're automatically among the contenders at any big city marathon. But that's not the case with Gelana, whose fall from grace has been as rapid as her ascent to the 2012 Olympic title.
Gelana's marathon career divides neatly into three sections:
Part I: Early Days
| | | | |
| --- | --- | --- | --- |
| Date | Race | Time | Place |
| 10/26/2009 | Dublin | 2:33:49 | 3rd |
| 3/21/2010 | Los Angeles | 2:29:27 | 4th |
| 6/6/2010 | San Diego Rock 'n' Roll | 2:32:21 | 4th |
| 10/25/2010 | Dublin | 2:29:53 | 4th |
Gelana's first four marathons were nothing to write home about. She debuted in Dublin in 2009 at age 22 and by the middle of 23, she had modest pbs of 2:29:27 and 70:22 (half marathon).
Part II: Glory Days
| | | | |
| --- | --- | --- | --- |
| Date | Race | Time | Place |
| 10/16/2011 | Amsterdam | 2:22:08 | 1st |
| 4/15/2012 | Rotterdam | 2:18:58 | 1st |
| 8/5/2012 | Olympics | 2:23:07 | 1st |
In the span of three races, Gelana went from unknown to contender to the fourth fastest woman of all time to Olympic champion. Her 2:20:08 in Amsterdam was a course record and a PR by over seven minutes. Even accounting for the fast course and better competition, that's a huge jump for a woman who had never finished better than third in four previous marathons. And then she went out six months later and ran another huge (3:10) PR, setting the Ethiopian national record and smashing the Rotterdam course record by almost two minutes. That set her up for an Olympic title in London that summer.
When she won the gold, she was still just 24 years old and seemed destined to be one of the dominant runners during the next Olympic cycle. Then, in her first post-Olympic marathon, this happened:
Part III: After the Fall
| | | | |
| --- | --- | --- | --- |
| Date | Race | Time | Place |
| 4/21/2013 | London | 2:36:55 | 16th |
| 8/10/2013 | World Championships | DNF | N/A |
| 4/13/2014 | London | 2:26:58 | 8th |
| 11/16/2014 | Yokohama | 2:29:13 | 6th |
| 2/22/2015 | Tokyo | 2:24:26 | 3rd |
| 10/18/2015 | Amsterdam | DNF | N/A |
We can't prove that Gelana being run over by a wheelchair athlete in London in 2013 has had anything to do with her struggles over the last three years. But it does serve as a clear point of demarcation in her career. Look at those three races in the second section and compare them to the results above. It's not the same athlete.
If Gelana is to defend her title in Rio this summer, she'll need to win Boston on Monday. And given her ridiculous PR and past accomplishments, we can't totally rule it out, especially since she ran 2:24 in the last marathon she finished, her best time since winning the Olympics. But that result in Tokyo came 14 months ago and since then she's only finished one, race taking 8th at the Great Manchester Run in May 2015. She started the Amsterdam Marathon in October but didn't even make it halfway before dropping out.
Whatever the reason for Gelana's decline, we don't feel comfortable betting on her until she proves she can recapture her old form. But if she runs well in Boston, watch out in Rio.
Amane Beriso — Ethiopia, 24 years old, 2:20:48 pb (2016 Dubai), 68:43 half
Debut marathon: 2nd, 2016 Dubai (2:20:48). No prep races.
Beriso ran tremendously well in her debut marathon, clocking a 2:20:48 in January to take second in Dubai. You can read that one of two ways:
She's 24 years old, has a ton of potential, and could be even better in Boston.

She lost to Tirfi Tsegaye (also running Boston) by over a minute in that race, Dubai times always come with an asterisk and she's got less than three months to recover between marathons.
In reality, it's likely a little of both. A late addition to the field, we doubt Beriso would run here if she wasn't feeling good about her fitness. But the undulating Boston course demands far more tactical nous from its runners than the pancake flat Dubai course, which has a grand total of four turns.
Flomena Cheyech Daniel — Kenya, 33 years old, 2:22:44 pb (2014 Paris), 67:39 half
Marathons since the start of 2015: 5th, 2015 Tokyo (2:26:54); 2nd, 2015 Amsterdam (2:24:38); DNF, 2016 Osaka; No prep races.
Daniel has a solid track record as she was second to Tsegaye in Amsterdam in October and strung together four consecutive marathon victories in 2013 and 2014, culminating in wins in Paris and at the Commonwealth Games. Though she's consistently been able to run 2:24 to 2:26, to win Boston she'll have to run the same time on a tougher course. She's also coming off a DNF in Osaka in January. At 33, can she take the leap to the next level?
Valentine Kipketer — Kenya, 23 years old, 2:23:02 (2013 Amsterdam), 68:21 half
Last two marathons: 3rd, 2016 Mumbai (2:34:07); 1st, 2013 Amsterdam (2:23:02)
Prep race: Won First Lady's Half Marathon in Nairobi on March 6 in 69:05.
Kipketer looked as if she might be the next big thing in 2013 as she won Mumbai in 2:24:33 and Amsterdam in 2:23:02. But since then, she's run just one marathon, taking third in Mumbai in January in 2:34:07. Going from zero marathons in two and a half years to two in the span of three months is a tough adjustment, but Kipketer did run 69:05 (at altitude) to win the First Lady's Half Marathon in Nairobi last month. That's extremely impressive if the course was accurate. We can't totally count her out but her long absence from the sport (she didn't race at all from October 2013 to November 2015) is cause for concern.
Best of the Rest
Mamitu Daska — Ethiopia, 32 years old, 2:21:59 pb (2011 Frankfurt): Daska has impressive range, taking second at the RAK Half last year (66:28) before finishing eighth at World XC, running 14:52 on the roads and 30:55 on the track. However, she was only ninth in Dubai in January (running 2:28:53), so it may be possible that the marathon is a bit too far for her at the moment.
Atsede Bayisa — Ethiopia, 29 years old (on Saturday), 2:22:03 pb (2012 Chicago):

Bayisa has put together some terrific performances in majors, winning Chicago in 2010 and 2012 and twice placing fourth in London, but this will be her first major since a disappointing 12th place showing in Tokyo two years ago. In the interim, she's had a few stinkers (16th in Dubai last year) but is coming in off a solid performance, winning in Saitama in 2:25 in November.

Fatuma Sado — Ethiopia, 24 years old, 2:24:16 pb (2015 Toronto):

Sado is no stranger to victory, winning marathons in Los Angeles, Warsaw, Xiamen, Hamburg and Beijing over the past six years, but she's only run one major, taking fifth in Chicago in 2012. She enters on a roll, with a win in Warsaw last April and a 1:23 PR in Toronto in October, but to have a chance in Boston she'll have to step up her game even more.
The Americans: Neely Spence Gracey and Sarah Crouch
Crouch and Gracey are in a similar position in that both initially planned to run the 2016 Olympic Trials but had to withdraw before reaching the start line in LA. Crouch developed an injury in December and couldn't get healthy enough in time for the Trials, electing to run Boston instead. Crouch was sixth in Chicago in 2014 (third American) and 12th in 2015 (again, third American) and owns a PR of 2:32:44. As you might expect from someone coming back from injury, her two half marathons in preparation for Boston (76:10 in Birmingham on February 14, 76:36 in New York on March 20) weren't amazing, but Crouch wrote on Instagram that the latter effort was meant to be at marathon pace, and 2:33 in Boston would be a good time for Crouch.
Will that be enough to earn her top American honors? Well, the only other American in the elite professional field is Neely Spence Gracey, who will be making her debut in Boston. After her 69:59 half marathon in Philadelphia on Halloween, Gracey had intended to run the Trials. Gracey took two weeks off after Philly, giving her 13 weeks to build up for the Trials. But two weeks into that buildup, Gracey still wasn't moving well due to some aches and pains and foot trouble. She decided to refocus on Boston instead.
"She could and did train through things and it wasn't optimal," said Steve Magness, Gracey's coach. "I think one of the things going into the marathon that we wanted to make sure was she had a full buildup."
Earlier this week, we spoke to Gracey's husband Dillon (who helps coach Neely alongside Magness) about that buildup, and Magness echoed Dillon's comments, saying that it was a grind for a while but the past two months have been very solid.
"She did a last marathon simulation a couple weeks ago at altitude, and it was by far the fastest she's done and the longest; I think she got in close to 14 miles' worth of work at altitude at near marathon pace," Magness said. "So to be able to do that at altitude was huge for her. So it was a good sign that things are progressing and coming along really well."
Magness said that Gracey doesn't have a specific time goal but that she will likely go out somewhat conservatively so that she is feeling good for the challenging climbs during the second half of the race. With a small elite field, it's a definite possibility that such an approach will lead to Gracey running large portions of the marathon on her own, but she is prepared for that reality: in her prep race at the NYC Half in March, she went out in 17:47 for the first 5k but picked it up every 5k from there, splitting 17:30, 17:06 and 16:57 the rest of the way to finish 10th in 73:17.
With a sub-70 half marathon pb, Gracey certainly has potential in the marathon, but everyone — including Magness — will be waiting until after Boston to render any judgments. Magness believes her future lies in the marathon and on the roads (she's run just three track races since 2013), but when and where that next marathon comes is still up in the air.
"A lot of it depends on how this goes," Magness said.
[gravityform action="

polls

" id="359″ mode="

poll

" cookie="1 month" show_results_link="false" display_results="true" percentages="true" counts="false" ajax="true"]