Brooks Runner Lewis Kent Runs and Chugs to New Beer Mile World Record- Here's How He Did It
Brooks Press Release
December 2, 2015
Brooks Canada runner Lewis Kent shattered the beer mile world record last night at the Flotrack Beer Mile World Championships, lowering his own record from 4-minutes, 51.9-seconds to an astonishing 4:47.17.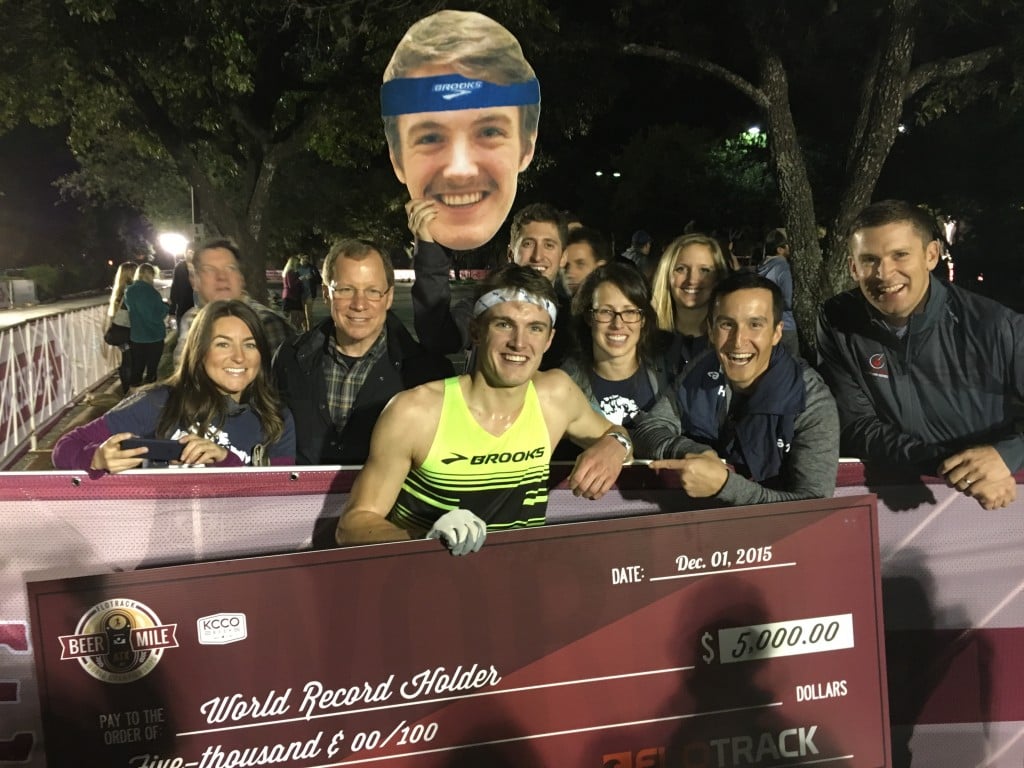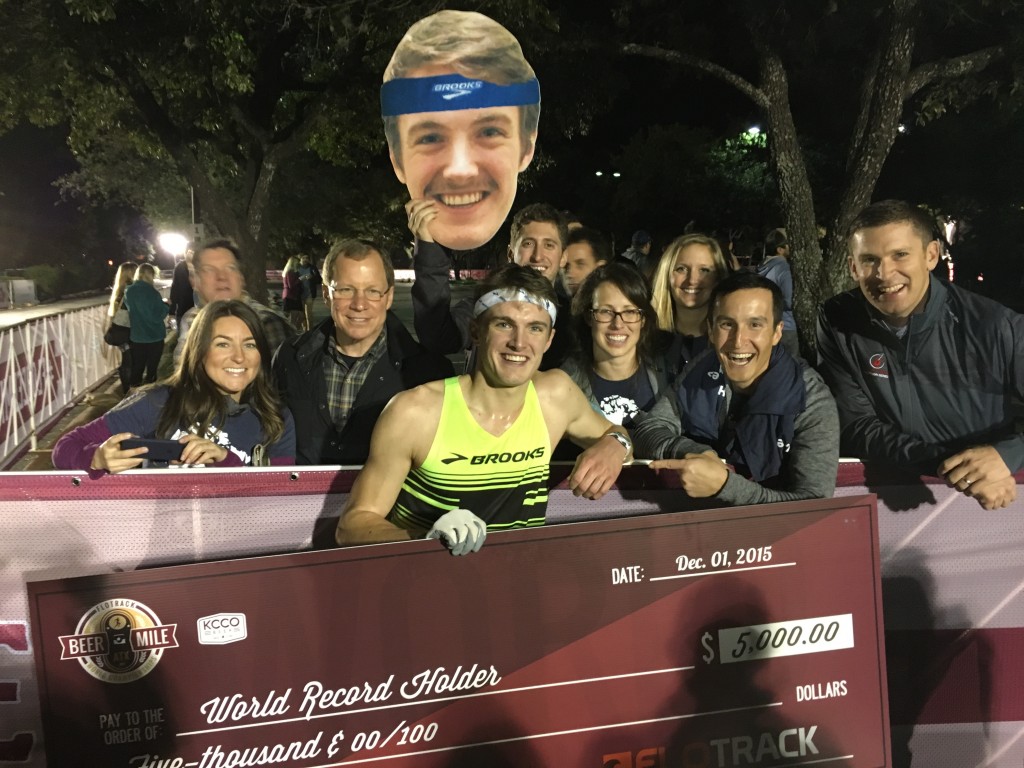 Throwing back 12 oz. beers as if they were shots, Kent ran smooth through each of the four laps but showed his beer mile dominance when it came to the drinking. He guzzled each of his beers in less than 9 seconds, the first of which went down in just 5.35 seconds. Kent dug deep in the final stretch to hold off defending champion Corey Gallagher to clock the first sub-4:50 beer mile ever.
Article continues below player
"I'm very happy to have won against such a strong field," said Kent. "To be able to run a new world record while winning is a dream come true. I'm so happy to have so much support around me; I'm looking forward to continuing to push the beer mile to new places!"
"We couldn't be more excited for Lewis and his Flotrack Beer Mile World Championship win and new beer mile world record," said Brooks Canada Marketing Manager Jenine LaFayette. "More than anything, Lewis brings Run Happy spirit to every turn and chug on the track, showing all of us that you can be a fierce competitor and have fun doing it."
Kent is Brooks' only beer mile athlete. In helping to bring runners together and draw new people to the sport of running, he supports Brooks' purpose of inspiring everyone to run and be active, and to of course take a minute (or 4 minutes and 47 seconds) to have some fun.
Want to know how he broke the world record (again)? Here are the tips Lewis used to pound through beers quickly so he could get back to the running.
Hold your breath. Take a deep breath right before you place bottle to your lips, and, whatever you do, make sure not to breathe in any air while chugging.
Let it flow straight down or take large gulps. If you haven't yet mastered the ability to let the flow continuously, swallow in large gulps. You only want to swallow once you've reached the maximum amount you can hold at the back of your mouth.
Don't slow down to taste the beer.You're pouring the beer into your mouth, not drinking it to savor it.
Suppress the urge to gag. Clutch the thumb of your non-dominant hand. If you're right-handed, clutch your left thumb with your index finger while you drink.
Drink with your left hand. Holding the cup or bottle in your left hand means you have your right hand free to high-five your buddies after you down that beer like a champ.