LetsRun.com's 2015 NCAA Indoor Track and Field Fan Polls
by LetsRun.com
March 12, 2015
The 2015 NCAA Indoor Track and Field Championships start on Friday in Fayetteville. Hopefully by now, you've read all of our previews. If not, you can catch up on them at the links below.
After reading the previews, who does the LetsRun.com nation think are the favorites? Find out below.
Article continues below player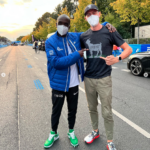 Kipchoge loves the 1:59:40 Shirt Get Yours Today
Shirts are $10 off if he breaks the world record and you order today.
*800 Previews *Men's Mile Preview *Women's Mile Preview *3000 Previews *5000 Previews *DMRs *Men's Team Projections *Women's Team Projections
| | |
| --- | --- |
| [gravityform action="polls" id="99″ mode="poll" cookie="1 month" show_results_link="true" display_results="true" percentages="true" counts="false" ajax="true"] | [gravityform action="polls" id="98″ mode="poll" cookie="1 month" show_results_link="true" display_results="true" percentages="true" counts="false" ajax="true"] |
| [gravityform action="polls" id="100″ mode="poll" cookie="1 month" show_results_link="true" display_results="true" percentages="true" counts="false" ajax="true" ] | [gravityform action="polls" id="101″ mode="poll" cookie="1 month" show_results_link="true" display_results="true" percentages="true" counts="false" ajax="true"] |
| [gravityform action="polls" id="102″ mode="poll" cookie="1 month" show_results_link="true" display_results="true" percentages="true" counts="false" ajax="true" ] | [gravityform action="polls" id="103″ mode="poll" cookie="1 month" show_results_link="true" display_results="true" percentages="true" counts="false" ajax="true" ] |
| [gravityform action="polls" id="104″ mode="poll" cookie="1 month" show_results_link="true" display_results="true" percentages="true" counts="false" ajax="true" ] | [gravityform action="polls" id="105″ mode="poll" cookie="1 month" show_results_link="true" display_results="true" percentages="true" counts="false" ajax="true" ] |
| [gravityform action="polls" id="108″ mode="poll" cookie="1 month" show_results_link="true" display_results="true" percentages="true" counts="false" ajax="true" ] | [gravityform action="polls" id="109″ mode="poll" cookie="1 month" show_results_link="true" display_results="true" percentages="true" counts="false" ajax="true" ] |
More:
Discuss the meet on our messageboards: