Four Thoughts On The 2015 Boston Marathon U.S. Elite Fields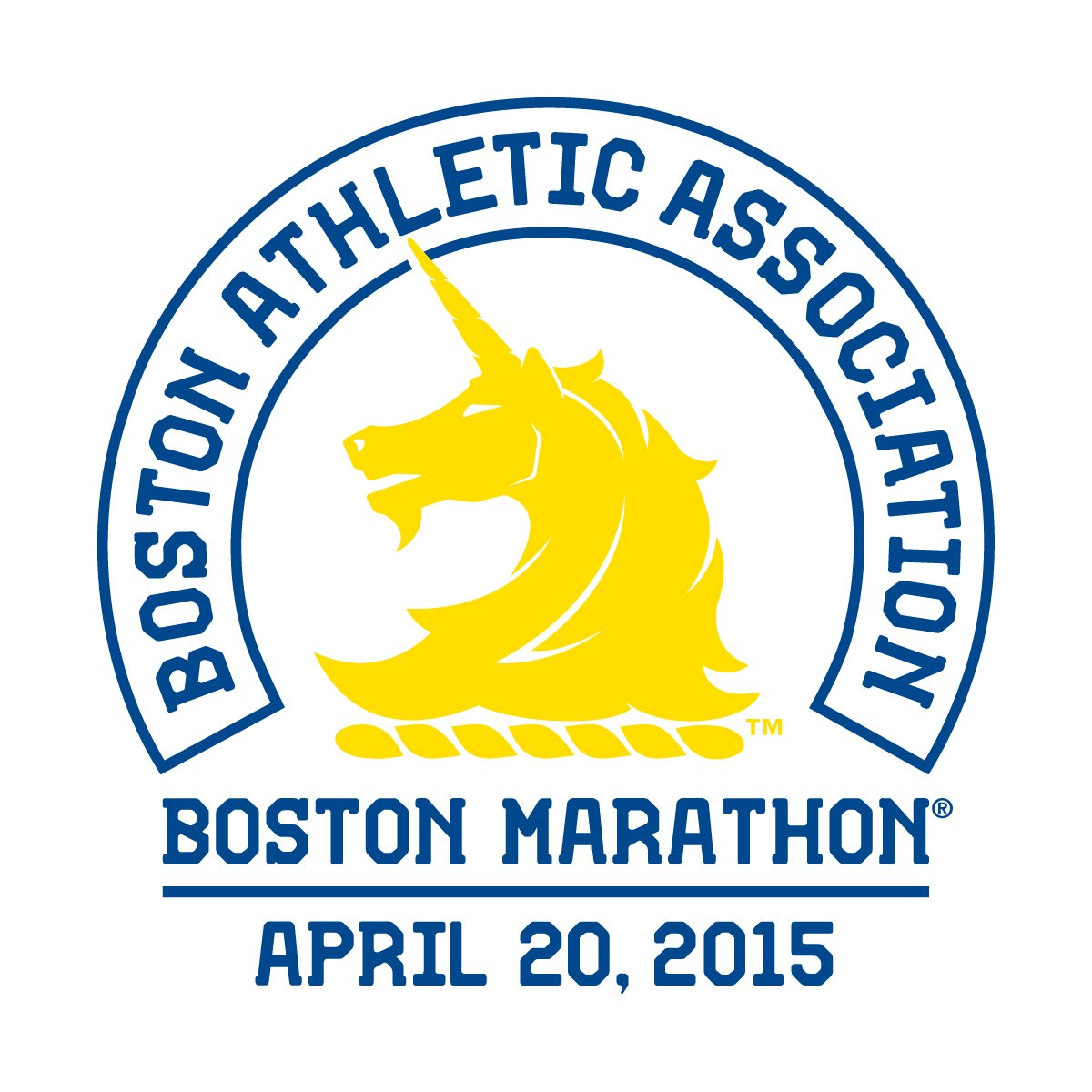 April 20, 2015
By LetsRun.com
January 7, 2015
Discuss this article on our world famous message boards: Boston Marathon U.S. Elites Announced.
Today, John Hancock announced the elite American fields for the 2015 Boston Marathon, to be run on April 20. We've got a Race Results Weekly story on the announcement here that's got all the details. We've got four thoughts on the U.S. fields below.
Article continues below player
2015 Boston Marathon U.S. Elite Men
Dathan Ritzenhein, 32, 2:07:47 pb (2012 Chicago)
Meb Keflezighi, 39, 2:08:37 pb (2014 Boston)
Jeffrey Eggleston, 30, 2:10:52 pb (2014 Gold Coast)
Nicholas Arciniaga, 31, 2:11:30 pb (2011 Houston)
Fernando Cabada, 32, 2:11:36 pb (2014 Berlin)
2015 Boston Marathon U.S. Elite Women
Shalane Flanagan, 33, 2:21:14 pb (2014 Berlin)
Desiree Linden, 31, 2:22:38 pb (2011 Boston)
Amy Hastings, 30, 2:27:03 pb (2011 LA & 2014 Chicago)
1. The most interesting name on either list is Dathan Ritzenhein.
Right now, the hierarchy in men's American marathoning goes something like this:
1. Meb Keflezighi
huge dropoff
2-10. Jumbled mess
One man who could change that is Ritz, the third-fastest American of all-time (2:07:47). When he's healthy, Ritz is capable of great things, as his 2:07 from Chicago 2012 and his fifth-place finish in Chicago 2013 (2:09:45) show. He just turned 32, so he's not exactly old, but he raced just once in an injury-plagued 2014 and Boston will be just his second marathon in 30 months.
It's certainly possible that Ritz could turn in a good marathon in April. On Tuesday, he won the Campaccio Cross Country race in Italy, running 29:07 for 10K to defeat 2012 Euro XC champ Andrea Lalli and European marathon champion Daniele Meucci. One cross country race in January (or even two — he's running the 4K race at Saturday's Great Edinburgh XC) doesn't tell us much about Ritz will do in April, but it does indicate that he's healthy and in decent shape. With three injury-free months of training, it's certainly possible that Ritz could be ready to run sub-2:10 on Boston in April.
Injury-free, of course, is the operative phrase when talking about Ritz. Ritzenhein was announced as part of the 2014 Boston field as well, only to withdraw two months later with a groin injury. Ritz, now back training in Michigan, won't be trying to run the race of his life in Boston. He made it clear in his recent comments to MLive.com's Peter J. Wallner that his focus is squarely on the 2016 Olympic Trials and that the next 13 months are all about making it to Los Angeles as healthy as possible:
"It's easy to fall into that trap, but I get into shape so fast that I think the most important step for me is to stay healthy," Ritzenhein said. "I'd rather undertrain a little bit as opposed to pushing the envelope.
"The year just turned over, and so I look at it that I have 13 months to prepare (for the U.S. Olympic Marathon Trials). If I put in 13 months of healthy training, I won't need to worry about any specific workout to hit it out of the park."
Ritzenhein has followed this path before. He endured an injury-plagued 2011 only to have a strong 2012 that included the Olympics in the 10,000 (he finished 13th) and a personal best in the marathon in 2:07:47 in Chicago.
"I just have to stick to my guns and know that I don't need to overdo it and make up for time lost," he said.
Boston will be a new experience for Ritzenhein. In addition to making his Boston debut, Ritzenhein will be running a spring marathon for just the second time in his career (he was 11th at the 2009 London Marathon in 2:10:00). And this is the perfect right time to do Boston. Ritz needs a marathon in 2015 and his main options come down to London, Boston, Berlin and Chicago (New York is just three months before the Trials). Boston makes a lot more sense than London; in London, he'd be an afterthought as there's no way he's running 2:04 or 2:05 like the top guys in that race. Boston offers him a chance to face several top Americans in an unpaced environment, and since it's an American race, he's going to command a bigger appearance fee than he would in London. Berlin and Chicago are still on the table, but who knows how healthy Ritz will be come the fall? If he's healthy now, it makes sense to do a marathon in the spring.
Given his injury problems in the past, skipping the fall marathons might be smart, otherwise Ritz will have to run 3 marathons in the span of 10 months to make the 2016 US Olympic team (Boston 2015, Fall marathon 2015, Trials in Feb of 2016).
2. Meb Keflezighi and Shalane Flanagan were no-brainers.
Meb was obviously coming back after his victory in 2014, and Flanagan, who has run Boston in each of the past two years, has made no secret of her fondness for the race after growing up in nearby Marblehead, Mass. Appearance fees are generally not released but we'd love to know how the negotiations went between Keflezighi/Flanagan's people and John Hancock for this year's race.
John Hancock was clearly under immense pressure to bring back Keflezighi after he became the first American in 31 years to win Boston last year. But at the same time, there's an expectation on Meb to come back and defend his title. If he wanted to run a major spring marathon this year, Boston was really his only option (an earlier marathon such as Tokyo or Dubai wouldn't have given Meb enough time to recover from New York). London is not going to shell out big-time dough to a guy with a 2:08 pb, even if he won Boston last year. That means that the options for Meb were either Boston or no spring marathon (he didn't run a spring marathon from 2011-2013). Meb still would have had the upper hand in negotiations, but John Hancock has shown that it's not afraid to shut out big names; it didn't even make an offer to Keflezighi in 2011 even though he was very interested in running the race.
Likewise, Flanagan is coming off the fastest Boston Marathon performance ever by an American female (2:22:02) and it makes obvious sense for John Hancock to bring her back. But just how much would she command from a rival marathon like London (recall that Flanagan said she left a lot of money on the table by running Berlin as opposed to an American marathon last fall)? It's something we'll likely never know, as long as marathons and athletes continue to keep appearance fees private.
3. Get ready for an Olympic Trials preview in the women's race.
John Hancock only announced three American women (versus five men) in the elite field, but this is a case of quality over quantity as the women it did sign — Shalane Flanagan, Desiree Linden and Amy Hastings — happen to be the three best female marathoners in the U.S. right now. Flanagan and Linden will be on the 2016 U.S. Olympic team if they make it to the start line of the Trials in Los Angeles healthy. Hastings, after her 2:27:03 fifth-place effort in Chicago last fall, is the leading contender for the third spot. There's a great chance that they end up as the top three Americans in Boston on Patriot's Day, and it wouldn't be a surprise to if they all made it to Rio 10 months later.
4. Can Jeffrey Eggleston, Nick Arciniaga or Fernando Cabada separate himself from the pack?
As we mentioned above, after Meb Keflezighi, the U.S. men's marathon rankings are a jumbled mess. The guys with an Olympic pedigree (Ritzenhein, Ryan Hall, Abdi Abdirahman) haven't run well recently and none of the other contenders (Eggleston, Arciniaga, Cabada, Ryan Vail, Bobby Curtis) have done enough to label themselves as favorites for an Olympic spot.
Boston will be an opportunity for one of them to do just that, as the second- (Eggleston), fifth- (Cabada) and sixth-fastest (Arciniaga) Americans from 2014 will all toe the line in Hopkinton. Arciniaga and Eggleston both ran well in Boston last year, finishing seventh and eighth, respectively, while Cabada (who was 16th in 2013), returns to Boston after running a 2:11:36 pb in his last marathon in Berlin. If one of them can get into the low-2:10s or even 2:09s in Boston, that man will immediately become a leading candidate for the 2016 Olympic Trials. Even if they don't run that fast, whoever emerges as the first non-Meb/Ritz American (or perhaps first American overall, should Meb or Ritz have an off race) will be feeling pretty good about himself going into the Trials.
Discuss this on our world famous message boards: Boston Marathon U.S. Elites Announced.