All Set for Dream 800 Final – David Rudisha and Nijel Amos Both Win Their Semis To Set up Seismic Clash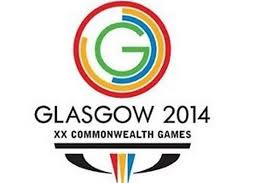 August 12, 2014 to August 15, 2017
by LetsRun.com
July 30, 2014
The 800 final at the 2014 Commonwealth Games that everyone wanted to see will take place tomorrow as world record holder and Olympic gold medallist David Rudisha and Olympic silver medallist and 1:41.73 man Nijel Amos both won their semifinals today to set up tomorrow's epic final at 2:50 pm ET (17:50 in the UK).
We previewed the Amos- Rudisha matchup in great detail before the first round started here: LRC Commonwealth Games Men's 800 Preview: David Rudisha Vs. Nijel Amos In A Championship Race.
Article continues below player
In terms of today's races, there was very little drama for the top seeds but lots of drama for the final qualifying spot.
In heat one, Rudisha went to the lead in 24 low and was followed by his compatriot Ferguson Cheruiyot, who beat Rudisha by running 1:42.84 in Monaco on July 14th. Cheruiyot ran just behind Rudisha on his outside for much of the race as Rudisha hit 400 in 52.20 and 600 in 1:19.42 before Rudisha pulled away in the last 100 to win in 1:46.61 to Cheruiyot's 1:46.88.
Behind the two Kenyans, the battle for the third automatic spot into the final was very close as three men finished just .04 apart. More on that in a minute.
In heat two, Amos was content to run in third for the first lap (South Africa's André Olivier (4th World indoors this year) had close to a 5 meter lead at 50.73) before moving up to second at 600 (1:17.99 for the leader) before winning in 1:45.65. Amos' move to the front was followed by Uganda's 21-year old Ronald Musagala who has run 1:45.27 this year as Musagala ran 1:45.98 to Olivier's 1:46.31. The fourth, 20-year old Evans Kipkorir of Kenya (1:47.35), and fifth placers, Michael Rimmer (1:47.70) of England, would also make the final on time.
Controversy In Heat 1
The real drama today occurred in heat one where the battle for the third and final auto qualifying spot was very close, just .04 separated third, fourth and fifth as it was blanket finish. In the end, Scotland's own Guy Learmonth just held on and got the spot in 1:47.78 as Jamaica's Ricardo Cunningham moved up from last at the bell to fourth (1:47.80) with Australia's Jeff Riseley fifth in 1:47.82.
Riseley left the track feeling he was the third best man in the race as he had to run a lot of extra ground on this one. Just after the bell, as the runners entered the first run of the last lap, Riseley was running to the outside of 2014 NCAA indoor and outdoor champ Brandon McBride of Canada (and Mississippi State) as the duo were in sixth and seventh. McBride decided he wanted to move up and did one of the more brazen acts we've seen in a LONG time. McBride simply lowered his right shoulder and sent Riseley sprawling out into lane four after a hit by McBride that would have made Mike Singletary proud.
Riseley lost a ton of ground but ended up coming back and almost making it to the final on the track. As for McBride, his brazen physical move was for naught. He died over the final 100 anyway and finished sixth in 1:48.14 before rightly being DQd by the officials. The officials also did the right thing and put Riseley into the final as there is an extra lane anyway.
Screen shots of the 800 foul appear below along with quick takes and results.
Quick Take #1: Coming into the Commonwealth Games, we felt as if Amos was the favorite. Read why here: LRC Commonwealth Games Men's 800 Preview: David Rudisha Vs. Nijel Amos In A Championship Race. Nothing in the two preliminary rounds has caused us to change our belief that Amos, not Rudisha is the man to beat in the final.
Both men looked fine today but neither one of them really showed their cards or did anything impressive, they smartly saved their energy for tomorrow's final.
Quick Take #2: IAAF and Olympic officials, did you watch this race? This is the way it should be done at the Olympics and World Championships. Always have 16 people in the semis and then take it down to 8 for the final. Do not ever go from 24 to 8 in one round. We'd rather see a blood bath in the first round (have 40 entrants? That's fine, go from 40 to 16) than in the semis.
Quick Take #3: McBride is a big-time NCAA star but that 100% was a DQ as shown below. Click on a photo for a larger image.
Want to know more about the DQ? A messageboard thread has great discussion of it as well as some links to some great video: *MB: Brandon McBride's big hit!.
| Rank | Name | Country | Time | |
| --- | --- | --- | --- | --- |
| 1 | David Rudisha | Ken | 1:46.61 | Q |
| 2 | Ferguson Cheruiyot Rotich | Ken | 1:46.88 | Q |
| 3 | Guy Learmonth | Sco | 1:47.78 | Q |
| 4 | Ricardo Cunningham | Jam | 1:47.80 | |
| 5 | Jeffrey Riseley | Aus | 1:47.82 | |
| 6 | Shaquille Dill | Ber | 1:48.59 | |
| 7 | Mukhtar Mohammed | Eng | 1:15.91 | |
| 8 | Brandon McBride | Can | DQ | |
Rank
Name
Country
Time
1
Nijel Amos
Bot
1:45.65
Q
2
Ronald Musagala
Uga
1:45.98
Q
3
Andre Olivier
SA
1:46.30
Q
4
Evans Kipkorir
Ken
1:47.35
q
5
Michael Rimmer
Eng
1:47.70
q
6
Alberto Mamba
Moz
1:47.73
7
Joe Thomas
Wal
1:50.08
8
Aaron Evans
Ber
1:50.17