Commonwealth Games Men's 800 Preview: David Rudisha vs. Nijel Amos in a Championship Race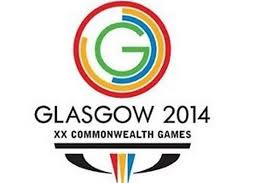 August 12, 2014 to August 15, 2017
By LetsRun.com
July 28, 2014
If you're going to watch any event at the 2014 Commonwealth Games, makes sure it's the men's 800 which takes place on Thursday at 2:50 pm ET (7:50 pm in the UK).
On July 18 in Monaco, five men broke 1:43 in the same 800 race for just the second time in history and three of those men — Nijel Amos of Botswana and Kenyans Ferguson Cheruiyot and David Rudisha will be competing in Glasgow this week. You may recall the last time Amos and Rudisha met in a championship final; the result was a world record (1:40.91) and Olympic gold medal for Rudisha and a world junior record (1;41.73) and Olympic silver for Amos. This one may not be quite as epic as the greatest 800 in history, but both men are fit and should produce some fireworks in Thursday's final.
Article continues below player
The 800 prelims start on Tuesday so we preview the event below and tell you what to expect in Glasgow.
Men's 800
Prelims: Tuesday, 8:25 a.m. ET
Semis: Wednesday, 3:55 p.m. ET
Final: Thursday, 2:50 p.m. ET
Note: A breakdown of the key comeptitors in the event appears at the bottom of this article.
At this precise moment, Nijel Amos has to be considered the greatest 800-meter runner in the world. You won't find universal acceptance for that statement, but we deal in facts at LetsRun.com and the facts say that Amos is #1. He's the 2014 world leader at 1:42.45 and won both of the year's most competitive 800s, first at the Pre Classic on May 31 and then in Monaco on July 18. Amos finished second in his other two DL 800s, losing by .05 seconds to Mo Aman in Doha on May 9 and then to Asbel Kiprop on July 5, where it took a world-leading time to defeat Amos.
In terms of 2014 accomplishments, his closest competitor is Aman, who won World Indoors in March as well as the DL races in Doha (over Amos) and Rome. And while Aman finished well in the two marquee 800s (second at Pre, third in Monaco) he hasn't run as fast as Amos and his victories have come over less impressive fields. Aman is not far behind, but Amos is clearly tops.
"But wait," you might be saying, "what about David Rudisha, the world record holder and Olympic champion and arguably the greatest 800 runner of all time?"
Rudisha has had the best career of any current 800 runner but his form this year is more important when trying to determine who the best 800 runner in the world is right now. 2014 Rudisha has looked good — even dominant at times (Glasgow) — but until he proves he can beat the best again, he can't be considered the best in the world.
Rudisha has a 2-2 record in 800s this year, but his wins (New York on June 14, Glasgow on July 12) came against much weaker opposition than his losses (Pre on May 31, Monaco on July 18). Against the very best in the event (Amos, Aman, France's Pierre-Ambroise Bosse), Rudisha was just seventh (Pre) and fifth (Monaco). He's gotten faster every time out, breaking 1:43 for the first time since 2012 in Monaco, but he's not yet at the point where he can simply run away from the field as he did in his prime from 2010-2012. That's not to say that Rudisha is done — at 25, he should have several quality years left — but rather that it's difficult to jump right back into high-level races and continue dominating in one of track and field's deepest events after going a year between races due to injury.
If these championships fell a few weeks later (around the time the Olympics/Worlds are usually contested), Rudisha may well be back near the form that saw him win 26 straight 800s from 2009 to 2011. But even that kind of dominance may not be enough to thwart Amos, whose career trajectory has him on pace to potentially surpass even Rudisha's accomplishments.
How good can Amos be?
After his age-18 season (2007), David Rudisha had a personal best of 1:44.15. He had won the World Junior Championship the previous summer but had never appeared at a senior championship.
After his age-18 season (2012), Nijel Amos had a personal best of 1:41.73, tied for the third-fastest ever. He won the World Junior Championship that summer and also won a silver medal at the 2012 Olympics.
At that point in his career, Amos was well ahead of Rudisha, and though Amos has not improved his PR since the Olympic final, he was also injured for much of 2013, appearing in just one Diamond League race and missing the World Championships. At 20, Amos is very comparable to Rudisha at that age — Rudisha was more dominant than Amos on the European circuit (though it was not as deep as it is now), but unlike Amos, he had yet to make a final at a global championship.
It's not fair to say that Amos can surpass Rudisha when Rudisha himself may not have stopped improving, but if Rudisha's career is any sort of guide, then Amos' best years are ahead of him. Rudisha's three best seasons — 2010, 2011 and 2012, during which he set three world records and won 28 of 30 races including Worlds and the Olympics — came at age 21, 22 and 23. Amos turns 21 in March at the beginning of a three-year stretch that will span two World Championships and an Olympics. We can't rely on Amos to improve at the same rate as Rudisha, but if he can stay healthy there's no reason why he can't return to 1:41 form and potentially make a run at the world record.
In fact, with Rudisha, Aman and the improvement of Bosse (22 years old) and Cheruiyot (24), there's a chance Amos could end up running faster than the current world record (1:40.91) and still not winning a global title. There is a precedent — Denmark's Wilson Kipketer was the dominant runner of his time, tying or breaking the world record three times, but he never won an Olympic gold. Of course, that's in large part because Kikpeter had to miss the 1996 Olympics after switching his allegiance from Kenya to Denmark.
The Race
With convincing victories in both of their encounters this season, Amos should be favored over Rudisha again in Glasgow. This is a little different because there are rounds — three in three days in fact — but Amos won't have to extend himself too much in Tuesday's prelim as the field is being trimmed from four heats (27 total athletes) to three (we don't know how many will be eliminated precisely because the Commonwealth Games website is very unfriendly to users and does not specify). The only other runner besides Rudisha that Amos needs to be concerned about is Cheruiyot, who has been very consistent on the circuit this year (third in Doha, fifth in Paris, and fourth in Monaco in a PR of 1:42.84). He likely won't beat both Amos and Rudisha, but if those two go too hard and only worry about each other (as Rudisha and Aman did at Pre), Cheruiyot could sneak in for the gold. Amos won that race at Pre, however, and has been very good at measuring his own effort in races that Rudisha leads.
Regardless of who wins, with Rudisha taking it out up front, the final is going to be fast. We can't wait.
Quick Thought: There are 27 entrants in the men's 800. As we mentioned above, the Commonwealth Games site is pretty poor and doesn't specify how many people advance from each heat, but the heats go from four (three heats of seven and one of six) to three to one. That seems like a bad way to do it as it seems as if they'll barely eliminate anyone in the first round and six of the entrants have never broken 1:51 and won't be very competitive.
However, schedules have to be set in advance and this is one of the problems that arises when countries like Canada refuse to send anyone unless they are almost a lock for top five in an event (once again, shame on you Canada for screwing over Nate Brannen). One of our complaints about the 800 at Worlds/Olympics is there aren't enough rounds as they chop it down from 24 in the semis to 8 in the finals in one swoop and that's unfair. We always think it should go from a 16-person semi to an 8-person final (If someone from the IAAF is reading this, read that last sentence again as we think virtually all of the elites would agree with us).
Here, they should go from 27 to something like 16 so we'd only have two semifinals instead of three. Either that or scrap the first round enitrely and go with three semis of nine athletes each, with the top two plus next two times making the final. Yes, two runners will have to share a lane, but with two slow guys in each heat it's easy to put them together since neither will be in contention to qualify anyway.
But whatever you do, don't run a round and barely eliminate anyone. It's a waste of the fans' time and risking potential injury.
Prediction: 1. Amos 2. Rudisha 3. Cheruiyot Winning time: 1:42-low
The Key Entrants
| | | | | |
| --- | --- | --- | --- | --- |
| Name | Country | PB | SB | Comment |
| David Rudisha | Kenya | 1:40.91 | 1:42.98 | Olympic champ/WR holder has DL wins in NY + Glasgow but just 5th in Monaco on July 18 |
| Michael Rimmer | England | 1:43.89 | 1:45.89 | British champ was 3rd in Glasgow |
| Brandon McBride | Canada | 1:45.35 | 1:45.35 | NCAA/Canadian champ is still only 20 years old |
| Andre Olivier | South Africa | 1:44.29 | 1:44.42 | 2nd in Glasgow, 6th in Paris on 7/5 |
| Sean Obinwa | Nigeria | 1:46.68 | 1:46.68 | Former NCAA runner at Florida was 4th at indoor NCAAs in '13 |
| Ronald Musgala | Uganda | 1:45.27 | 1:45.27 | 21-year-old went out in semis at Worlds last year |
| Andrew Osagie | England | 1:43.77 | 1:45.37 | World Indoor bronze medalist was 5th at outdoor Worlds last year |
| Ferguson Rotich | Kenya | 1:42.84 | 1:42.84 | Kenya's best 800 runner? He beat Rudisha in Monaco. |
| Jeffrey Riseley | Australia | 1:44.48 | 1:45.81 | Ran Oceania record of 2:16 in 1k last month in Ostrava |
| Nijel Amos | Botswana | 1:41.73 | 1:42.45 | Olympic silver medalist is 2014 world leader after his 1:42.45 win over a stacked field in Monaco |