2017 London Marathon - Virgin Money London Marathon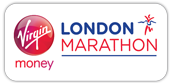 London, England
April 23, 2017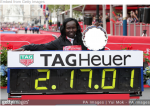 Running history was made today when the greatest field assembled in women's marathoning history battled against each other. Mary Keitany ran the fastest marathon ever in an women's only race and she did so in mind-boggling fashion as she ran the first half more than a minute faster than any woman in history. Tirunesh Dibaba had a historic run as well, putting herself third on the all-time list in 2:17:56. On the American front, Laura Thweatt had a super impressive run, taking almost 3-minutes off her PB to finish sixth in 2:25:38. *MB: Laura Thweatt 2:25:38 in London, #7 all-time US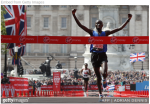 A great back-and-forth between Kenya's Daniel Wanjiru and all-time great Kenenisa Bekele saw Wanjiru win a close race 9 seconds ahead of Bekele in 2:05:48.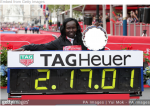 $55,000 for the win, $100,000 for sub-2:18, $25,000 for the course record and $125,000 for the world record.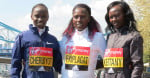 There was talk at the London press conference of Paula Radcliffe's 2:17:42 "all-women" WR as the pacemakers are targettign a 69-min first half.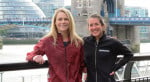 The 2:28-women both will run their first marathon in over a year as Taylor last raced at the Olympic Trials and Thweat hasn't run a marathon since her debut at NYC 2015.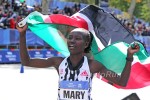 The London Marathon website has called this "the best elite women's field ever assembled," and they may be right. There are four sub-2:20 women and four more sub-2:22, including world champ Mare Dibaba, Chicago champ Florence Kiplagat and Berlin champ Aberu Kebede. Plus track studs Tirunesh Dibaba and Vivian Cheruiyot (who is making her debut).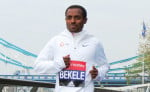 Bekele: "Every time I'm excited when I'm running marathon."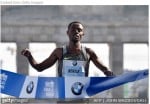 Even without Eliud Kipchoge, the 2017 London race is LOADED as Bekele (Berlin), Ghebreslassie (NYC), Kirui (Chicago) & Wanjiru (Amsterdam) all won big fall marathons, while Lilesa took Olympic silver in Rio. Kenyan stud Bedan Karoki ('15 World XC/'16 World Half silver) is also making his debut.
Pavey's PB is 2:28:24 from her debut in 2011. Now, she hopes to run under 2:36 and finish as the top 2 Brits to earn selection to the 2017 World team.
The field is stacked as usual with 7 women who have ran under 2:21 and also includes Chicago champion Florence Kiplagat, Berlin winner Aberu Kebede and and former London winners Tigist Tufa (2015) and Aselefech Mergia (2010). Team USA will get some representation from Laura Thweatt and Kellyn Taylor.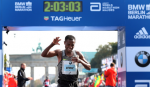 We analyze the 2017 Virgin Money London Marathon men's field.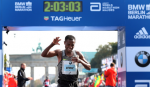 The field features four who have broken 2:05 and seven who have broken 2:06. LetsRun.com analysis coming later today.
Outside Letsrun