2015 Dubai Marathon - Standard Chartered Dubai Marathon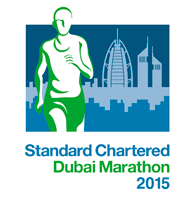 Dubai, UAE
January 23, 2015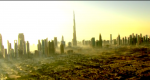 This doesn't happen in any other sport. A guy no one anyone has ever heard of (Hayle Lemi), who previously had one international race to his name and not broken 2:10, took home the sports richest prize ($200,000) at the Standard Chartered Dubai Marathon as Kenenisa Bekele dropped out with hamstring problems that are attributed to an achilles problem.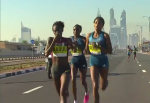 Ethiopia's Aselefech Mergia is back. The Dubai course record holder prevailed by :01 in an epic final straight battle over World half marathon champ Gladys Cherono to take home $200,000 in the deepest women's marathon ever (top 10) bumping Desi Linden from the fastest 10th place finisher ever.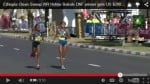 Haile G may have a future in broadcasting.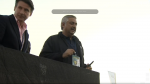 CR holderAselefech Mergia leads the women's entries.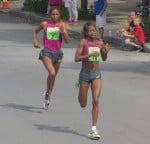 2011 NYC champ Firehiwot Dado and five-time World XC medalist Meselech Melkamu are also entered. In total, 12 women in the field have broken 2:24 and 22 have broken 2:28.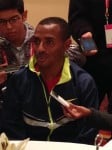 Bekele, now working with coach and LRC message board poster Renato Canova, is targeting the course record of 2:04:23 and says he feels more prepared for his third career marathon. Desisa, who just lost out to Wilson Kipsang in New York last year, leads a group of 20 other men who have broken 2:10, including Berhanu Shiferaw (2:04:48) and Feyisa Lilesa (2:04:52).
Topping Bekele's competition are 2:04-men Lelisa Desisa (2:04:45), Berhanu Shiferaw (2:04:48) and Feyisa Lelisa (2:04:52). On the women's side, CR holder Aselefech Mergia (2:19:34) faces Lucy Kabuu (2:19:34) and a slew of other women who have ran 2:21.
Bekele is being coached by Renato Canova ahead of Duba and says, "I've certainly worked hard with no time off during the holiday period. I'm definitely ready for Dubai..."
She was going to make her debut in Berlin, but ended up getting injured. Here she'll face 2011 and 2012 Dubai winner Aselefech Mergia and defending champion Mulu Seboka.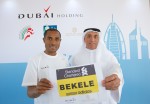 Bekele said that he learned a lot from his disappointing race in Chicago and that things have gone well since then. Canova has taken over his training and is with him in Ethiopia.
Outside Letsrun