2015 adidas Grand Prix - New York IAAF Diamond League Track and Field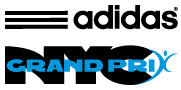 Randall's Island, NY
June 13, 2015
Gorevic ran some interesting splits as he went 66.93, 75.87, 76.3, 72.75 to set the record.
Donohue, a 2008 Olympian who has barely ran for the last 4-years, got the upset victory.
Cain wasn't too talkative (on that subject), but Moser says it "sucks". The US's first ever DL 5000 winner Ben True shares his thoughts.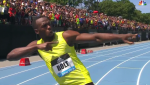 David Rudisha is back, America's best 800 ranks are in flux with former 1:48 man Boris Berian on top, Usain Bolt looks like he's in trouble and Ajee Wilson is looking like she can win gold in Beijing.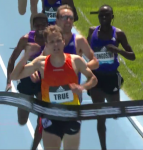 An American man or woman had never won a 5000 on the DL circuit until today when Ben True kicked home to the title. Can he challenge Galen Rupp at USAs?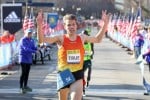 Storylines abound in New York. Duane Solomon is one of several Americans who will face Rudisha, while the women's 800 includes Brenda Martinez and Ajee Wilson. Ben True and Nick Willis take on top talents Hagos Gebrhiwet, Dejen Gebremeskel and Thomas Longosiwa in the men's 5,000. Plus Grant Fisher goes in the Dream Mile and Mary Cain runs the 1000 in her first race since taking a break from NOP.
Outside Letsrun