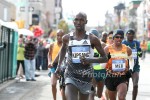 What shoes did the pros race in in the 2014 New York City Marathon? We tell you.
Upcoming: Ryan Hall's First Race In 5 Months
Official TCS NYC Marathon Highlight Video (If you only want marathon highlights, skip to the 1:30 mark)


We take one final look at the 2014 TCS NYC Marathon, Rita Jeptoo's positive "A" sample, ponder whether Phoebe Wright, Andrew Wheating and many pros might want to go back to college, and why high school marathoners should go to college.
Women In the News
Pregnant Tirunesh Dibaba To Miss 2015 Season
*

MB:

 The baby-faced assasin is having a baby: Tirunesh Dibaba will miss 2015 season – How fast will her and Sihine's baby be?
Q&A With Former 5,000, 10,000 And Marathon WR Holder Ingrid Kristiansen She's most proud of her 10,000 time of 30:13.74, but her marathon WR of 2:21:06 lasted for 13 years.
Interview With Australian Georgia Wassall, Who Has Decided To Go To School At Sydney University, Not In The NCAA The 2:01.78 performer, who has a Nike contract, was worried about getting injured in the US.
Profile Of Former NCAA Pole Vault Champ For Stanford, Ekaterini Stefanidi Of Greece, Who Is Now A PhD Student At ASU At Stanford, she gained 25 pounds her frosh year at Stanford and was a disaster.
Previous Kenyan News: Jeptoo Requests "B" Sample Test
Want a Better Running Shoe?
Beta Better Running Shoe Site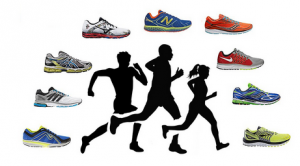 It's Time to Change How We Find Running Shoes