Recommended Read: Dathan Ritzenhein Talks About His Transformation Under Coach Alberto Salazar As XC Nationals Approach

Ritzenhein and Flanagan Talk About Coaching Changes And Why Top US Runners Aren't Doing World XC Ritzenhein announces his 3 goals for 2010: 1. Return strong to the marathon, 2. Break 27:00 for 10,000m, 3. Win a medal at World Cross Country. Running fans couldn't ask for more in a non-championship year.
GE Galan In Stockholm - Great Meet
LRC Defar 1/2 Second Away From World 5000m Record 14:24 Meseret Defar was the star of the show as she almost broke the world indoor 5000m record with a stellar 14:24. But that wasn't all... Abubaker Kaki made a strong debut in defeating Borzakovskiy, Ismail and Kiprop at 800, a new name Ethiopian ran 4:03 for the 1500 win (she also won the Boston 3000), Little Bekele ran 7:31 but lost to Augustine Choge in a deep, deep 3000m and Blanka Vlasic won again over 2m in the HJ.

*GE Galan Recap From IAAF
*Full Results
Lots Of Good Reads Today
Video Of Paul Koech 13:02 Where Komen Stops Lap Early & Still Runs 13:05 As we reported in The Week That Was In Running, steeplechaser Paul Koech ran 13:02 indoors while passing a runner who thought the race was over a lap early when the clock read 12:32. Well, a LetsRun reader found the video on a German site and you can watch it at the link above.
LetsRun.com The Week That Was In Running This week we praise Bernard Lagat, Galen Rupp and Nick Willis but give out a Thumbs Down to Jenny Barringer. Along the way, we introduce you to Adam Kszczot, give you a math lesson, tell WADA who they need to drug test, share some depressing news for Curtis Beach fans and reveal that LetsRun.com has been banned by the US military.
Inspiring Runners And Coaches
Drugs And Injury

LRC Bernard Lagat 13:11.50 AR, Rupp 4th 13:14 US 5,000m running is at an all-time high as Lagat won and smashed Galen Rupp's former American record of 13:18 and Rupp was well under it as well in fouth. In other action, Nick Willis returned to pro-racing with a win in the mile, Tirunesh Dibaba ran 14:44.53 to win the women's 5,000m exhibition race, Terrence Trammell ran a 7.49 meet record in the hurdles and Kenia Sinclair upset Anna Willard Pierce in the women's 1,000.

10 Fastest US 5k Indoor Times Ever Before Rupp and Lagat, it had been 24 years since an American ran 13:26 or faster indoors.
LRC Reebok Photos From Pole Vault To 5,000m

More: RRW: Lagat Rocks The Reggie With American 5k Record

Lagat Photos

On The Boards:*Official Reebok Mens 5,000M Thread
*Official Will Leer Bandwagon
*Reebok Games - Men's Masters Mile - Does Anyone Care?
Meseret Defar 8:24 3k Just Misses WR
Non-Reebok News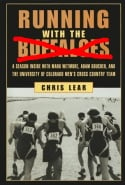 Jenny Barringer Leaves Mark Wetmore
Yet again, another Buff leaves the man who helped make them incredibly successful. First Goucher, then Ritz, then Jorge, now Jenny. Who's next? The luckiest person on the planet is Barringer's new coach - Juli Henner Benson, assistant coach at Air Force.

Barringer On The Decision To Leave Wetmore: "He's an incredible college coach. He's proved that over and over again. Coaching a post-collegiate is a different job and takes a lot of time and a lot of energy. We've decided it's best for me to find a professional's coach."
Live Tonight At 9 PM EST Training Talk Episode #4: Wejo Is The Featured Guest LetsRun.com co-founder Weldon Johnson will share insight on how he made the incredible transformation from a college walk-on to a world championship team member and near Olympian as someone who twice was 4th in the US in the 10,000 meters. How do you go from a 9:35 guy to 28:06 for 10k? How do you chop more than 2 minutes off your 10k time after college? Listen in and find out
Boston Marathon - John Hancock Not Making It Easy For Americans Meb and Ryan Hall
Defending Champions Merga and Salina Kosgei To Return To Boston Marathon - Elite Fields Announced On the men's side it's not just Merga to watch out for. NYC Marathon 2nd-placer and marathoning great Robert Cheruiyot will be back as well. Look for a rematch on the women's side between Kenya's Kosgei and Dire Tune.

New: Meb K, Fam, Abdi, Rohatinsky To Join Haile G In 2010 NYC Half-Marathon

*December: Ryan Hall and Meb K Announced For 2010 John Hancock Boston Marathon
Deribe Merga and Tilahun Regassa Headline 10 Men Under 60mins for Next Weekend's RAK Half Tilahun Regassa and Deribe Merga headline the men's field in what was rated the deepest, fastest road race in the world in 2009. It's not the richest as the prize purse for open competitors is approximately 1/20th of Zayed!
*LRC 2009 RAK Half Marathon Photos
US Cross-Country Nationals/Worlds Qualifier - Saturday In Spokane, WA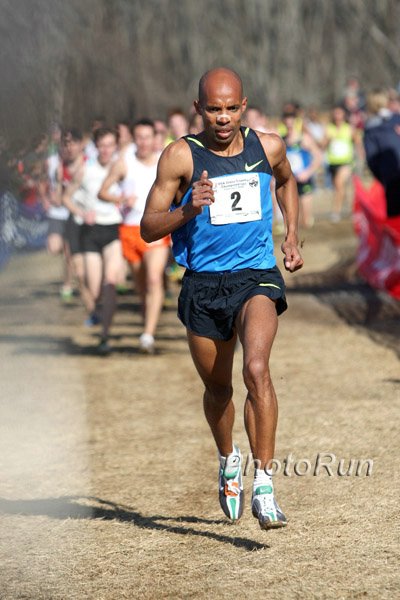 *2009 USATF XC Photos Last year in D.C. Meb K, Jorge Torres and Tim Nelson led the field. This year most of the top tier are staying home w/ the exception of Ritzenhein.
*Dathan Ritzenhein As Fit As Last Year Leading Up To Berlin If he's 12:56 fit, he's far and away the best runner entered in the meet.

*Good For Fans: Meet Streamed Live On Flotrack and USATF

MBoard Thread: USA XC Championships In Spokane
MBoard Thread: Is there any reason Ritz won't dominate?
More Distance News
Oregon TC Elite Going For US Indoor DMR Record In Seattle Nick Symmonds and Will Leer will lead the squad with NCAA champ Tyler Mulder on the 800. Texas set the record of 9:25 in '08 with Leo Manzano. 9:25 won't be an easy task even with Olympic-caliber pros.
LSU No One Wins 2007 NCAA Track Title 3 Years Later
Florida State Coch Bob Braman's Statement On Loss Of The Title The academic fraud "ring" involved students cheating on an online music course. Braman points out the track and field athlete did not need the class to stay eligible but understands that students need to understand actions can come with serious consequences.

FSU's "Tomahawk Nation" Reports Track Stripped Of 2007 NCAA Track Title As we recap in our Week That Was, we believe no one replaces Florida State as the champs. They just lose their title.
FSU Damage: FROM MEN'S OUTDOOR TRACK AND FIELD:
- 2007 ACC Championship - Maintain Championship
- 2007 NCAA Regional - Maintain 1st Place
- 2007 NCAA Championship - 1ST Place To 2nd Place
*YouTube Recap Of 2007 Championship FSU won with had Walter Dix and only 5 other athletes entered in the meet. Well, some of the people involved weren't exactly playing by the rules and thanks to a spat between the president of the school and the AD (... the most interesting part of the story), the NCAA got involved.
England's Tough Guy Challenge
<----- Let's Make Cross-Country More Like This
This looks like an amazing event and the photos are incredibly high-quality.

Inspiring:
61-Year-Old Yoshihisa Osaka Runs 2:38 Marathon
This is no surprise, as he ran 2:34 at 59, 2:36 at 60 and now 2:38 at 61.
LRC Vote:


Who Were The American Distance Athletes Of The Year In 2009?
What Was The LetsRun.com Quote Of The Year In 2009?
We ask the most knowledgeable distance fans in the world to pick from Jenny Barringer, Shannon Rowbury, Anna Willard and Kara Goucher on the women's side and Dathan Ritzenhein, Meb Keflezighi and Bernard Lagat on the men's side. The quote of the year nominations come from the highest vote-getting quote from each month. No registration required, we want to see what you think!
"Racing Weight" - What Is The Healthiest Way To Reach Your Race Weight? A Taboo Subject, But We Think It's Good To Get It Out There
It's Official: Barefoot Running/Minimalism Has Gone Over "The Tipping Point"