The Week That Was March 2-8, 2009
March 10, 2009
*Last week's week in review can be found here.
By LetsRun.com
Florida St. May Be Forced To Vacate 2007 NCAA Track & Field Team Title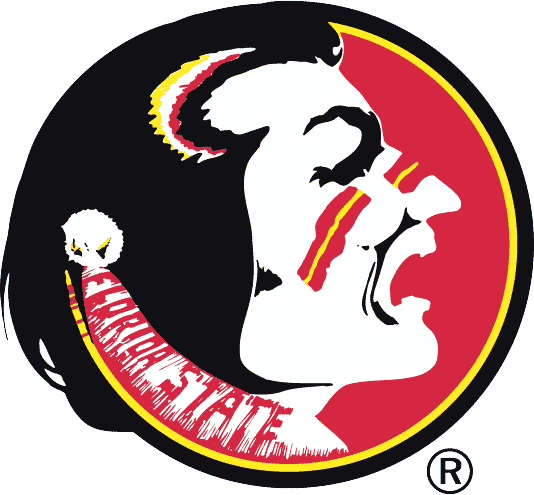 We'll start with the news that many people may not have given a lot of attention to as it came over the weekend, which is our lowest traffic days. The NCAA has come down very hard on Florida State for it's academic fraud that took place with its athletes in a variety of sports during 2006 and 2007. Overall, 61 athletes were involved in academic misconduct as a tutor gave them the answers to a quiz related to an online music class. The NCAA has said that the players who cheated were therefore academically ineligible to compete and any contests that they competed in must be forfeited.
"If they participated while ineligible, obviously the games they participated in will have to be vacated. The trigger is if those 61 individuals obviously as identified by the institution committed academic fraud. At that point, they rendered themselves ineligible," said Dennis Thomas, acting chairman of the NCAA Division I Committee on Infractions for the FSU case.
Thomas and the NCAA have basically said it doesn't matter that FSU didn't know at the time that the athletes were ineligible as the fraud came out after the fact. Any games that the athletes who cheated in must be forfeited. And the big news is that Florida State's 2007 national championship in men's outdoor track and field would be one of the contests forfeited.
FSU is going to appeal. The rationale behind the appeal is pretty self-explanatory. FSU president T.K. Wetherell: "We just don't understand the sanction to vacate all wins in athletics contests in which ineligible student-athletes competed because we did not allow anyone who we knew was ineligible to compete. Our position throughout the inquiry was that as soon as we knew of a problem, we didn't play them."

If Florida St. vacates the 2007 title, then one might logically assume that LSU, which finished 2nd, would be declared the champion. That would be a bad assumption to make. When Arkansas was forced to vacate their two titles, the titles were simply vacated and no one given the title.
FSU Might Lose 2007 NCAA Team Title In Track Due To Cheating Scandal
*Lousiana Paper Examines If LSU Should Be Given The 2007 Title
---
NCAA Last Chance Meets/DMR Mania/NCAA Fields Announced
The NCAA last chance meets were held over the weekend and the big news came from Notre Dame where an unbelievable 15 teams broke the auto qualifying time of 9:34.00 to make the NCAA meet. Add in the three teams that already had the auto mark and you've got 18 automatic qualifying teams. which ended up having a huge impact on the rest of the meet. The NCAA pays for 284 plane tickets to the NCAA meet. Considering 72 athletes had to go from the DMR (more than 25% of the field), that meant the other events didn't get many provisional qualifiers in at all. For example, there are 14 in the men's pole vault compared to 17 in the women's vault. Normally, there are 10 or 11 DMR teams. If you think of there being an extra 7 teams, that means there are roughly 28 extra people at the meet so they are going to take 2-3 less in most of the other events to make up for it.
We're sure that tons of coaches and athletes in the other events are unhappy, but rather than complain about the situation or try to claim that the marks should be invalidated because the track was set up incorrectly, we want to focus on the positive. 15 teams at a single meet were able to run 9:34.00. That means there are 15 teams that can do the following: 2:56.5, 47.5, 1:50.0 and 4:00.0, which adds up to 9:34.0.
It certainly supports our assertion a few weeks ago that the depth of middle-distance running in the USA has never been better. There are more guys breaking 4:00 each year now than ever before and the DMR results support that notion.
*Notre Dame Alex Wilson Thread/Results/Start Lists *Results Some dreams become reality, others are mercilessly crushed: Rojo's Cornell DMR is the first team not to auto qualify despite a new Ivy Record of 9:35.13 (a record run with Rojo's top runner Jimmy Wyner watching from the sidelines injured). Jason Vigilante is working his magic at Virginia as his squad got the victory.
On the boards: *HOLY CRAP! ND DMR!
*Video
---
Sprint News: Asafa Powell Runs Over 10.00/Doug Logan Gets Creative
There was another big pro meet in Australia last week and the focus was on Asafa Powell's 2009 100 meter debut. Expectations were high given his big PB of 45.94 in the 400 the weekend before. Powell himself said he wanted to break 10.00, but in the end he only ran a 10.23. Undoubtedly, many were expecting more and likely are pointing out that when a lot is expected of Powell, he sometimes doesn't deliver the goods.
But in our minds, Powell is going to have a monster year. The 10.23 was run into a headwind and in cool temperatures. Powell is clearly very talented and it's clear that he's very much in good shape. He'll certainly have a big year.
While we're talking about Jamaican sprinters, new USATF head Doug Logan came up with an interesting idea last week. He proposed a series of US vs. Jamaica sprint meets. We think it's a great idea and he should be commended for thinking outside the box. In our minds, Penn Relays is basically Jamaica versus USA and all of the Jamaican fans at Penn love it. Imagine if you had the meet in Kingston. The place would go bonkers and it would make for unbelievable television.
Bolt vs. Powell vs. Gay vs. Dix at 100 meters in Kingston.
The problem is we're not sure if Logan realizes how much cash would be needed to set up a race like that. The problem is there probably wouldn't be a lot of revenue brought in from ticket sales, so you'd need a TV backer.
More: Doug Logan Proposes Jamaica vs. US Sprint Meets *USA Today: Logan Asks For Jamaica-US Showdown
*Headwind/Cool Temps Result In Asafa Powell Running 10.23 As Steve Hooker Wins *Results
In the 5k, Collis Birmingham got the win in 13:16 as junior phenom Ryan Gregson showed he's missing some fitness due to his stress fracture as he only managed a 13:56. British miler Andy Baddeley ran a 13:20 in the same race. *Photos Of Powell In Melbourne
*Powell: "To Do 10.23 In March Is Good" *One Melbourne Writer Expected More From Asafa *Stars Win In Melbourne In Windy Conditions *Australian Vaulters Accidentally Smash Up Airport As Poles Get Stuck In Escalator
---
Radcliffe Pulls Out of London
The problem with being an elite marathoner is that you have to run a ton to be good and it's difficult for the body to run a ton and stay healthy. That point was brought home this week when Paula Radcliffe announced she had to pull out of 2009 Flora London marathon with a broken toe.
Her pullout made us appreciate the longevity of runners like Haile Gebrselassie or Paul Tergat. Their success at the top level is simply mind-boggling. They've been at the top of the distance running world for close to 15 years. Meanwhile, someone like Gezahegne Abera might really have the more normal career path. The 3-time Fukuoka winner, 1-time London winner and 2000 Olympic champ and 2001 world champ had a relatively brief but amazing career. He ran his first marathon in 1999 and his last in 2003. On top for 4 years before injuries got in the way.
Abera's only 30 today so who knows? Maybe he'll be back, but it's certainly not easy to stay on top for a long time. Khalid Khannouchi ran his first 2:07 in 1997 and his last in 2006. A near-decade of great running, but he had a lot of hiccups along the way, much like Radcliffe is experiencing now.
Paula Radcliffe Out Of London With Broken Toe!! A bunion caused her to change her stride which resulted in the break.
---
Dwain Chambers Dominates Headlines Off & On Track
We've been giving a lot attention to Dwain Chambers the last few weeks as we think his case is very interesting and reveals the complexities of the drug issue. We also think he's done a brilliant job of marketing himself.
Anyway, Chambers made headlines early as excerpts from his new autobiography were serialized in the Daily Mail. The book is currently out ** and might actually be worth reading if it is anything like the excerpts. It was really startling. Chambers was doing drugs as the drug testers showed up and he still passed a test. He also said his agent John Regis knew he was a cheat. Regis of course denied this allegation but Victor Conte seemingly backed it up by saying the agency sent him a $10,000 wire transfer.
Conte's quote about the $10,000 was classic: "I do know that a wire transfer of more than $10,000 was sent to me thereafter by someone at Dwain's management company. It would seem that a reasonable person would know that a supply of legal nutritional supplements does not usually cost $10,000."
Chambers also took a justified jab at Britain's Olympic 400 meter champ Christine Ohuruogu. To us, it's ludicrous that Ohuruogu is celebrated as a champion but Chambers isn't even allowed to compete in a lot of meets. Chambers aid it best when he said, "Any athlete who misses three tests has to be very naive or has something to hide."
And then Chambers' attacks went personal as he went after Seb Coe for turning his back on him: "He has frequently called me a cheat and yet this is the man who had a ten-year extra-marital affair."
Certainly enough trash talk there to entertain you during a cold, wintry week for sure.
All of the media hype certainly didn't seem to faze Chambers, as he went out an ran a sensational 6.42 in the prelims of the European indoors before coasting to gold in the final. Chambers is clearly running better than ever. The question is how that is possible. Before we try to analyze it, let us state for the record that if it somehow comes out that Chambers is dirty, he should be locked away in prison for a long, long time, as it would be so brazen and so sickly calculated. Now that that's out there, we are going to say we think he's gotta be clean now given the scrutiny he's receiving.
Could it just be that he's more mature and more focused? We definitely think that is probably playing a big role.
Then we came across a fascinating article which leads us to our quote of the week which we saved for our Weekly Recap:
---
Quote of The Week
"The morphological changes induced by testosterone and anabolic steroids are very long-lasting, perhaps life-long,"
-scientists from the University of Sweden writing about a little-known study they did on long term effects of performance-enhancing drug use.
---
Thus it's possible that Chambers is running well now because of the drugs he took years ago. Does that mean we think he should be banned? No. Retroactively making up rules isn't the right thing to do. We actually think it's ludicrous that Chambers is seemingly the only ex-drug cheat being treated like a pariah when others like Mary Slaney are in the Hall of Fame. But it does give us ammunition to our #1 tenet on the anti-drug front: major offenders should be barred for life.
All Of The Media Hype
Dwain Chambers' New Book Is Coming This Week & We're Loving It
Chambers' Book is Being Serialized In The Daily Mail This Week.
*2nd Excerpt: "What the **** is Flaxseed Oil?"
*Day 1: "Only the Stupid Get Caught." Chambers isn't sure the drugs helped him too much although he later said he could squat 50kg more because of them.
*Chambers On Coe/Ohuruogu: "Any athlete who misses three tests has to be very naive or has something to hide."
*Chambers: "I don't think the authorities are serious about the drugs issue." If they were, they'd test more in October, Nov., Dec.
*Despite Having Taken EPO 9 Times That Month And Actually Rubbing The Cream Into His Arm When The Drug Testers Showed Up, Chambers Passed Test After Test
*Dwain Chambers Calls Himself A "Walking Junkie"
*Dwain Chambers' Ex-Agent Threatens To Sue Him For Claim In Book Chambers says in his new book that John Regis knew he was a cheat.
*John Regis To Be Investigated By UK Sport
---
The Rest Of 2009 European Indoors: Providence Alums Impress As A German Goes Crazy (In A Good Way)

"I think I'll pr by almost 2 feet today!!!"
The Dwain Chambers soap opera almost obscured the fact that there was a whole 2009 European championships meet last week. The performance of the meet was the unreal long jump by Germany's Sebastian Bayer. Bayer came into the year as relative unknown thanks to his 26'8.75" (8.15m) PB. He didn't even make the Olympic team last year. Coming into the meet, he had been doing pretty well, as he gone almost an inch farther at the German champs - 26'9.5" (8.17m). In the first round, he did well as he had a big PB of more than 4.5 inches as he broke 27 feet for the first time (27'2.25" (8.29m)) and established a new world leader. So you're having a very good meet, setting a personal best of over 4.5 inches and what do you do on your last jump of the competition? You jump another 16.5 inches farther. Yes, 1.25 feet farther. His final leap of 28'6.75" or 8.71 meters is the 2nd-longest indoor jump in history and means he improved his best by 21+ inches on the day and 22+ inches for the year. Unreal.

The other people deserving praise for their showing at European indoors were the athletes coached by Providence's Ray Treacy, as ex-Friar Mary Cullen was 3rd in the women's 3k and Roisin McGettigan was a surprise 4th in the 1,500, just missing out on a medal. But mainly we wanted to give a big Thumbs Up to Ray Treacy as he certainly deserves a lot praise for being one of the finest coaches of women on the planet. He seemingly doesn't get the praise he deserves as he coaches a lot of non-Americans. Don't believe us?

Heck, we even forgot to give major props last week to Kim Smith for running the fastest non-Ethiopian indoor 5k of all-time thanks to her 14:39 in a race where 2nd place was 17:28. We somehow left praise of Smith out of our section when we were praising German Fernandez as being insanely good at running solo time trials (we swear we had it in there but somehow it got lost during one of our edits). Smith can do the same on the ladies side.

Treacy's not doing too shabby of a job coaching men as he's got two 3:57 milers. If only Providence had a bigger budget - the poor chaps tried twice last weekend to qualify for NCAAs in the DMR but were unable to do it solo - even though they got a 3:58 anchor at IC4As. If they'd been at Notre Dame, they'd have hit the auto more than likely.
*Kim Smith Runs 14:39.89 And Wins By Almost 3 Minutes
European Indoors *Results *Men's Recap: Sebastian Bayer's Beamonesque 28'6.75" Steals Show The 2nd-longest indoor jump in history means his PB has improved by 22+ inches this year alone. Unreal. *Video Of Unreal Jump *Borzakovskiy Runs 25.00 Last Lap To Take 800m *Dwain Chambers' Comeback Keeps Rolling As He Crushes Field To Win 60m Gold *Rui Silva Gets 3rd 1,500m Title At Age Of 32 *European Athletics Recap Of Great Final Day *Women's Recap Mariya Savinova got a surprise world lead of 1:58.10 in the 800m as Turkey's Anna Alminova got the win in the women's 3k as former Providence star Mary Cullen got the bronze. In the HJ, Vlasic lost another big meet as he 42 meet streak of 2.0 meters came to an end. *Interesting Article On What Mary Cullen Does To Get €12,000 From Irish State She devotes her life to running while Irish politicians mindlessly blow that much in a few hours.*Okoro Sees Silver Lining After 56-67 Blowup In Women's 800 *Former Providence Friar Roisin McGettigan Almost Medals In Women's 1,500 *Mary Cullen Leads 3k Qualifying Times *Mo Farah Continues Hot Winter Form *Athletics Weekly Day 2 Recap #1 *Recap #2
---
Big Time Track & Field Comes To America (Officially)
Golden League Becomes Diamond League And Prefontaine And Reebok NYC Make The Cut

Anyone who has gone to the Reebok Grand Prix in NYC or the Nike Prefontaine Classic in Eugene, OR recently was a very lucky person as they were going to a big-time professional track and field meet. The only problem was that the media and, in many ways, the fans themselves may have not realized how good of a meet they were attending, because none of the meets were in the prized "Golden League."
Well, now there is no excuse for not realizing how good of a meet you are at, as both meets will officially be in the top tier of outdoor meets sanctioned by the IAAF. The IAAF has done away with the Golden League and is now having the Diamond League and it will include both the Reebok and Prefontaine Classic meets.
It's good that the US meets will now have the official IAAF seal of approval. It's also good that the IAAF is trying to make track popular globally. We'll se if they'll be able to make all 32 events popular as they are trying to have every event at least in every other meet.
*Dick Patrick Of USAToday Writes About The New Diamond League *Cornell Grad Mark Wetmore Talks About How Reebok Got Into Diamond League *Universal Sport's Joe Battaglia's Take On Diamond League IAAF President Diack: "The dream came through." *London's Aviva Grand Prix Makes The Cut As Well *Detailed PDF Explaining Diamond League All 32 events will appear every other meet.
Recommended Read: Steve Cram: Diamond League Can Bring The Sparkle Back Into Athletics
*IAAF Explanation Of Golden League
*USATF: Eugene, New York Tapped For IAAF "Diamond League"
*Reebok Grand Prix Makes Diamond Cut
---
USOC/USATF News
In addition to the Diamond League news, bureaucrats at USATF and the USOC also made news this week. But talking about administrative stuff is boring so we'll let you read what you want below.
Full Text Of Doug Logan's Project 30 Response Logan is charging full steam ahead with changes in USATF.
Doug Logan Officially Reacts To Project 30's 69-Page Report & Proposes Paying Athletes $15,000 For PBs At Olympics The new USATF head is horrified only 13.7% got PBs in Beijing. We're horrified that USATF basically pays athletes almost zero currently.
Good Time For A Shakeup?
*USOC Chief Jim Scherr Steps Down/Pushed Out During Crucial Chicago Olympic Bid Phase
*Stephanie Streeter To Replace Scherr
*You might recall: USOC Has Been Hammered By Economy And Bailing Major Sponsors
National Governing Boards Want Answers For Scherr's USOC Resignation Sounds like bad blood between Scherr and new head Stephanie Streeter. *Stephanie Streeter To Replace Scherr
---
Quotes Of The Day ... Day-By-Day
Sunday
"I'm in the form of my life. It goes to show that taking drugs all those years ago didn't work for me. Now I want to come home with that gold medal. Tomorrow, I want to do an Italian job."
- Dwain Chambers after his European record 6.42 60m preliminary run. Chambers received some bad news, however, and he might face suspension if the IAAF determines that he has tarnished the sport by publishing his book. And who knows if the residual benefits of the 300 different drugs Chambers took are still in play?
Saturday
"Well it doesn't help, for sure it doesn't help!"
- Chicago 2016 Olympic Bid Chairman Patrick Ryan after USOC Chief Jim Scherr surprisingly stepped down just weeks before the 2016 Summer Olympic site is picked.
Friday
"I am considering surgery to get myself totally healthy as soon as physically possible and ultimately prevent the bunion causing any future problems."
- Paula Radcliffe after announcing she's pulling out of the London Marathon as a result of a broken toe.
Thursday
"Sub-10 is easy, so is 9.8. I really want to go below 10 seconds. It's going to be an exciting year, I'm right behind Usain (Bolt) and trying to make my way to the top."
- Asafa Powell before he runs his season-opening 100m in Melbourne.
Wednesday
"After the wedding, I had gained a lot of weight and put pressure in my training in order to return back to shape ... I think it is for the better that I am not running the World cross this year. I will miss running for my country, but I think it is better for me to recover from the injury. I know Genzebe (Dibaba) will miss me as she will have to look for a new roommate in the Ethiopian team."
- 5-time IAAF World XC Champ Ethiopia's Tirunesh Dibaba on the injury that has sidelined her in 2009. Meseret Defar now has lowered her indoor 5k record and Dibaba will also lose her world cross-country crown from 2008.
Tuesday
"Nearly six years on, I am still being ostracised. And Lord (Seb) Coe keeps stoking the fire. He has frequently called me a cheat and yet this is the man who had a ten-year extra-marital affair."
- Britain's Dwain Chambers writing in his new autobiography "Race Against Me," which is being serialized this week in the Daily Mail.
Monday
German Fernandez 3:55.02!
The OSU super-frosh had already run 3:56.50 this year, but this was taking it to a whole different level. This was a conference meet, he had no rabbit, and he ran an NCAA record in the mile. Sick, really, really sick. Just for kicks, he came back to run a 7:57 3k later in the day. And while we're at it, lets take some time to acknowledge Tony Waldrop, who ran 3:55.0 35 years ago. Go back in the archives to read this 2005 letsrun.com interview with Waldrop.