Great Ryan Hall Interview Hall talks about meeting with Toshihiko Seko, skipping CPC Half, and his training and thoughts leading up to his much-anticipated Hancock Boston Marathon debut. See our favorite quote at the bottom of this column.
*Message Board Poster Asks: Where is Ryan Hall?
LRC's Top News Stories: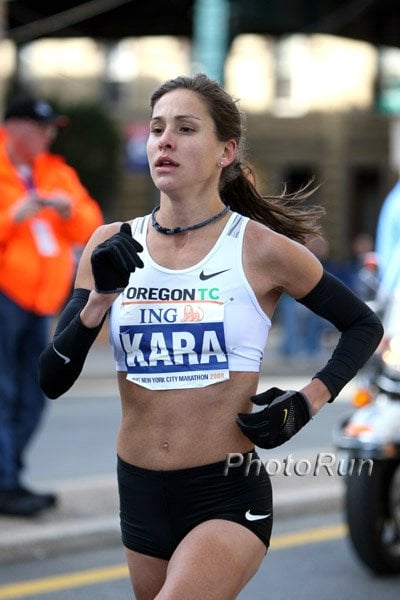 1. LetsRun.com Previews And Predicts A Potentially Historic Lisbon Half Marathon Definitely the race of the weekend as Sammy Wanjiru, Martin Lel, Robert Cheruiyot and Jaouad Gharib will headline the men's race. On the women's side, American Kara Goucher and Jelena Prokopcuka headline the women's field.
*Salazar Claims Goucher Is In WR Half Shape
*Sunday's Lisbon Half Marathon Is Loaded

2. IAAF: "The Question Is How To Stop [Chambers] From Running" ... It Doesn't Look Good For Dwain *Collusion Against Chambers? Will His Book Sell? *Dwain Not Invited To Bolt's 150m Race

3. Olympic Great Said Aouita Being Pushed Out As Moroccan Coach *UPDATE: Aouita Fired

4. Tyson Gay Still Battling Injury *More On Tyson Gay From T&FNews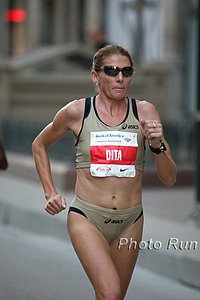 5. Constantina Dita Says Paula Radcliffe Can Win If She Stops Training And Racing Too Much
*Paula Pulled Out Of London In Early March

Tokyo Marathon Serves As Last Try-Out For Japanese World Marathon Team
*Tokyo Marathon Men's Preview
Tokyo Marathon Women's Preview
Rome Marathon Spotlights Incerti And Kirui On Sunday
World XC
Hall on his sparse racing schedule: What I love about running is training specifically for a race. I'm a very focused guy. My training is very marathon-specific, meaning that I'm not going to be great at 10Ks and half marathons, but I know that once I get out there for the marathon distance, I'm going to be in the best form possible because I've sacrificed fitness at 10K, even the half marathon, so that I can be totally A game for the marathon distance. That actually gives me more confidence than, say, running 27:30 a couple weeks before. I'd rather not go out and do that, in the same way that Khalid [Khannouchi] and some of these guys will go out and run 61 minutes for a half. I mean, [Marilson] Gomes dos Santos, he was coming off his 62-whatever he ran at world champs, compared to the year before, he ran 59-something and didn't win New York, and then last time he's in 62 shape and comes to New York and looks great. That's been my experience, too. You gotta choose your battles. So for me, that battle is the marathon in Boston.
Chats With The Stars
Bolt & Jamaica
Australian News