Q & A With Parker Valby On Her Historic NIL Deal With Nike
By
Robert Johnson
Earlier today, 2023 NCAA outdoor 5000 champ Parker Valby of Florida signed a NIL deal with Nike. The deal was organized by Kimbia Athletics – the same firm that represented Valby's former coach at Florida – Chris Solinsky. Kimbia sent over a Q&A they did with Valby about the deal.
Kimbia Athletics is delighted to announce that it is working with NCAA 5000m champion Parker Valby, who has signed an NIL deal with Nike and will continue running for the University of Florida in the coming year.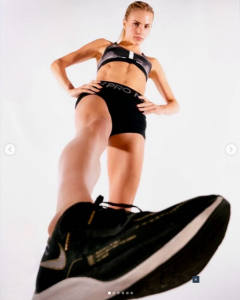 Valby is one of the most exciting talents in the NCAA and has enjoyed a breakthrough year, finishing second in the NCAA Cross Country Championships last November before going on to win the NCAA Outdoor 5000m title in recent weeks. She is the first female track and field athlete to sign an NIL deal with Nike. An NIL agreement is a contract which allows student-athletes to earn compensation for a brand leveraging their name, image and/or likeness through marketing or promotional endeavors. Introduced in 2021, they have allowed athletes in the NCAA to earn an income while continuing their collegiate career and studies. 
Please find below a Q&A with Valby about her decision.
Article continues below player.
What can you tell us about the deal with Nike?
I'm Nike's first female NIL track and field athlete, and they're such a big supporter of the sport, so I'm super excited and so grateful to be part of the Nike team.
NIL deals have changed the game for many collegiate athletes. How do you feel about their arrival in the NCAA?
It's obviously a positive for me, but as well, it's nice that Nike and others see value in collegiate track and field, and to be one of the first is a real honor.  Also, the opportunity to earn an income while in school might be an incentive for some student-athletes to stay in the NCAA, which is good for the NCAA and the sport.
What will this deal allow you to do differently?
This deal allows athletes like myself to earn an income while pursuing a college degree and competing in the NCAA. I love being part of a college team and representing my university, so for me it's a real positive. Also, part of the agreement with Nike will allow me the opportunity to get involved with the local community, which is awesome.
What issues ruled you out of racing earlier this year and how have things gone on the road back?
I've had a few issues with my lower leg that have impacted my training, but I've been able to cross train, which has worked pretty well. Of course, I'd rather be running more, but overcoming adversity is also a big part of success, so I've learned a lot that will help in the future.
Given what you achieved last year, how difficult was it to sit out so much of the indoor season?
Sitting out the end of indoor and NCAA Indoor Championships was not ideal or fun, but I was still the biggest cheerleader for my team. You can't control everything that happens to you, but you can control your attitude and how you see a situation, so I kept telling myself everything happens for a reason and there was going to be a greater comeback.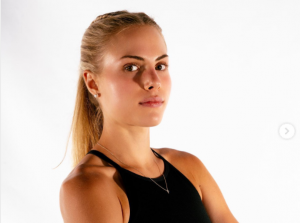 Congrats on your recent win at NCAAs. How did things go for you on the build-up to that race and were you confident it would work out on the day?
Thank you. I am humbled to win my first NCAA individual trophy and thankful for the support from everyone.  As far as the build up to the race, it was difficult as I have been recovering from an injury and had limited exposure to race conditions. I was confident it would all come together on race day as I have been preparing for this every day.
Why did you ultimately decide to continue competing in the NCAA and hold off on turning pro?
I am looking forward to future opportunities in the professional world and want to continue preparing for them while I complete my undergraduate studies.
Talk about Valby's NIL deal on our world-famous fan forum / messageboard:
Parker Valby -> Nike (NIL Deal)
 

View this post on Instagram